Cora Cora Maldives
Amongst the turquoise waters of Raa Atoll, Cora Cora Maldives has an idyllic location. 5-Star contemporary style, Premium All Inclusive – Gourmet Meal Plan®
Book Now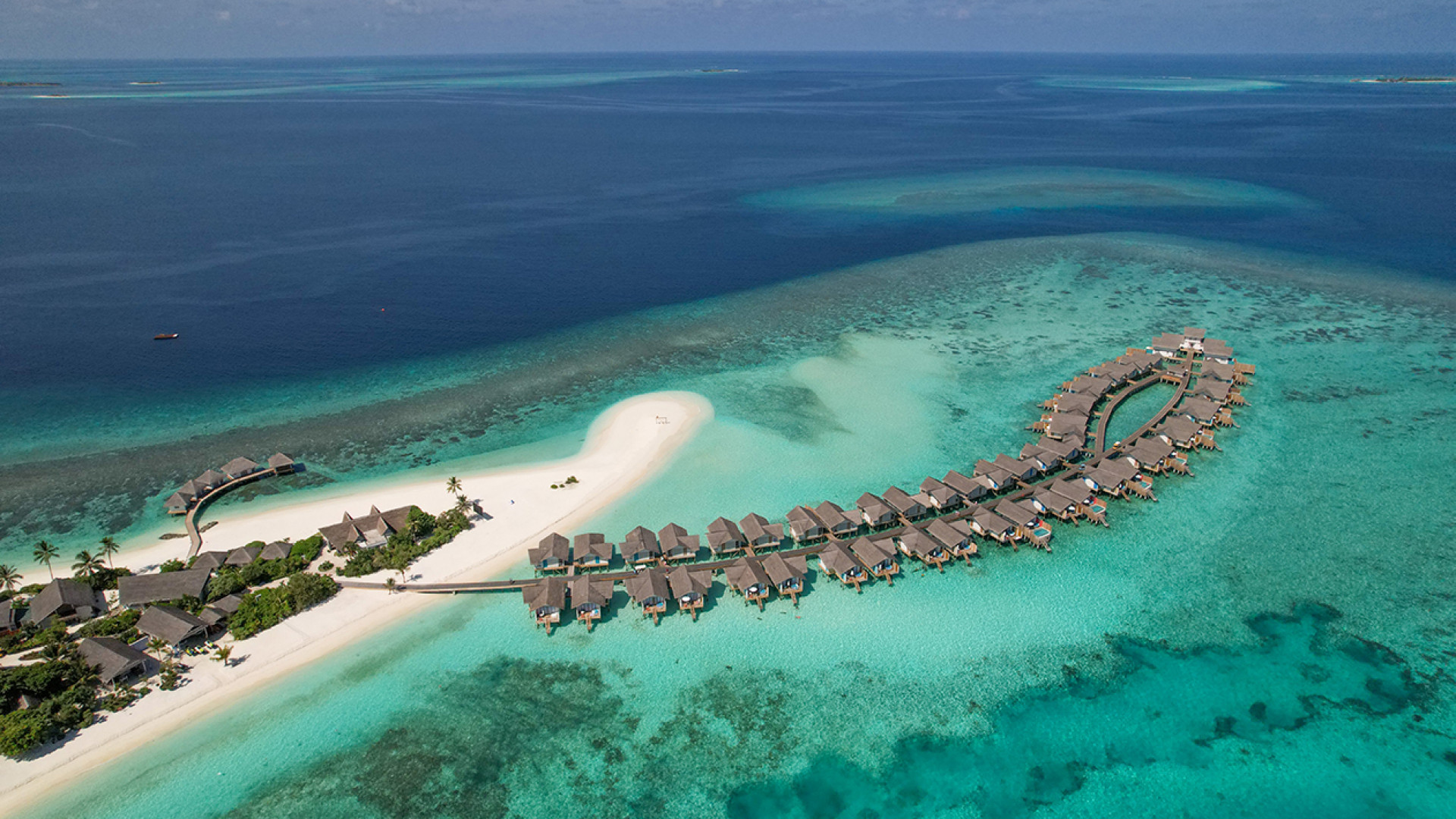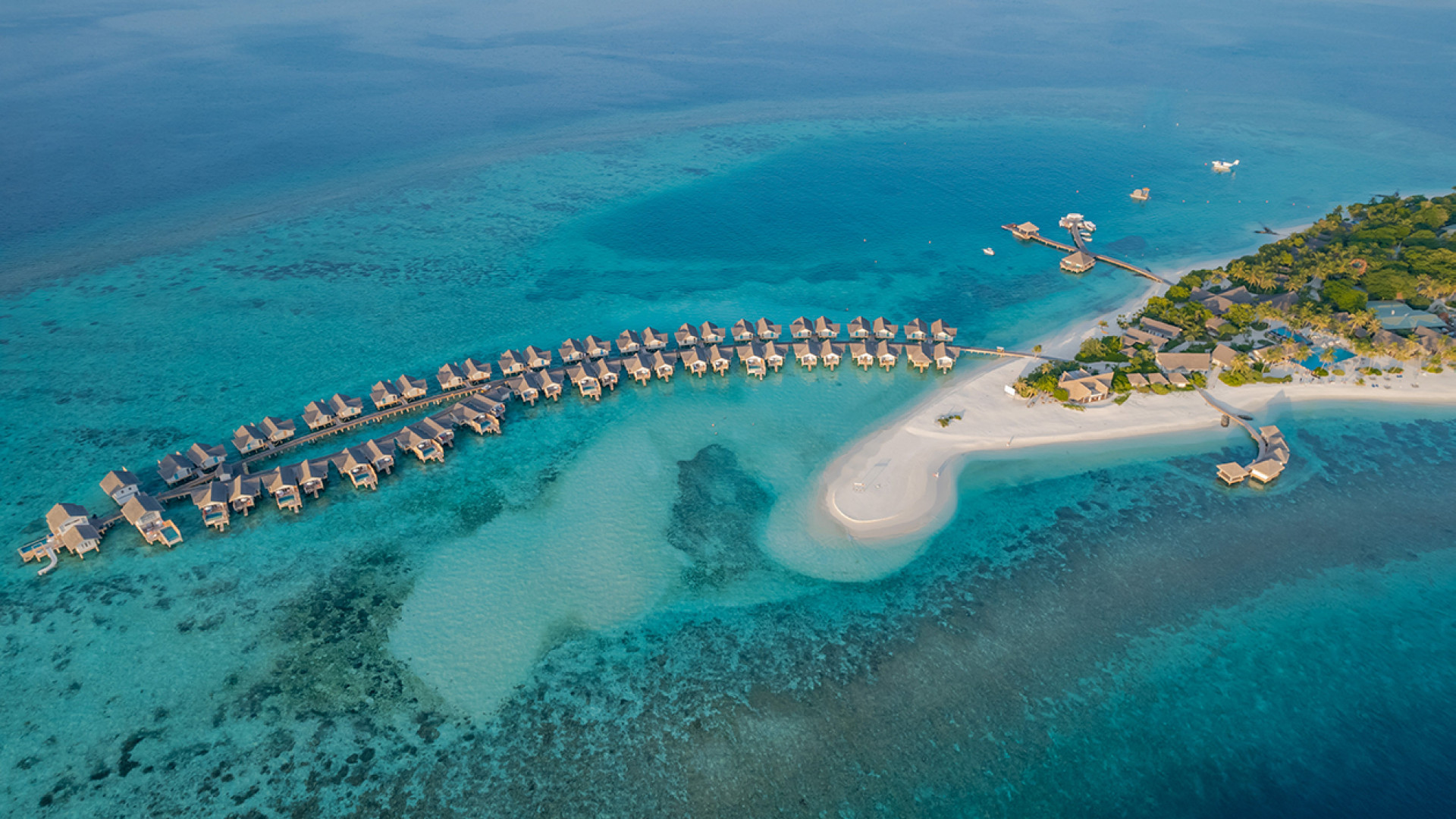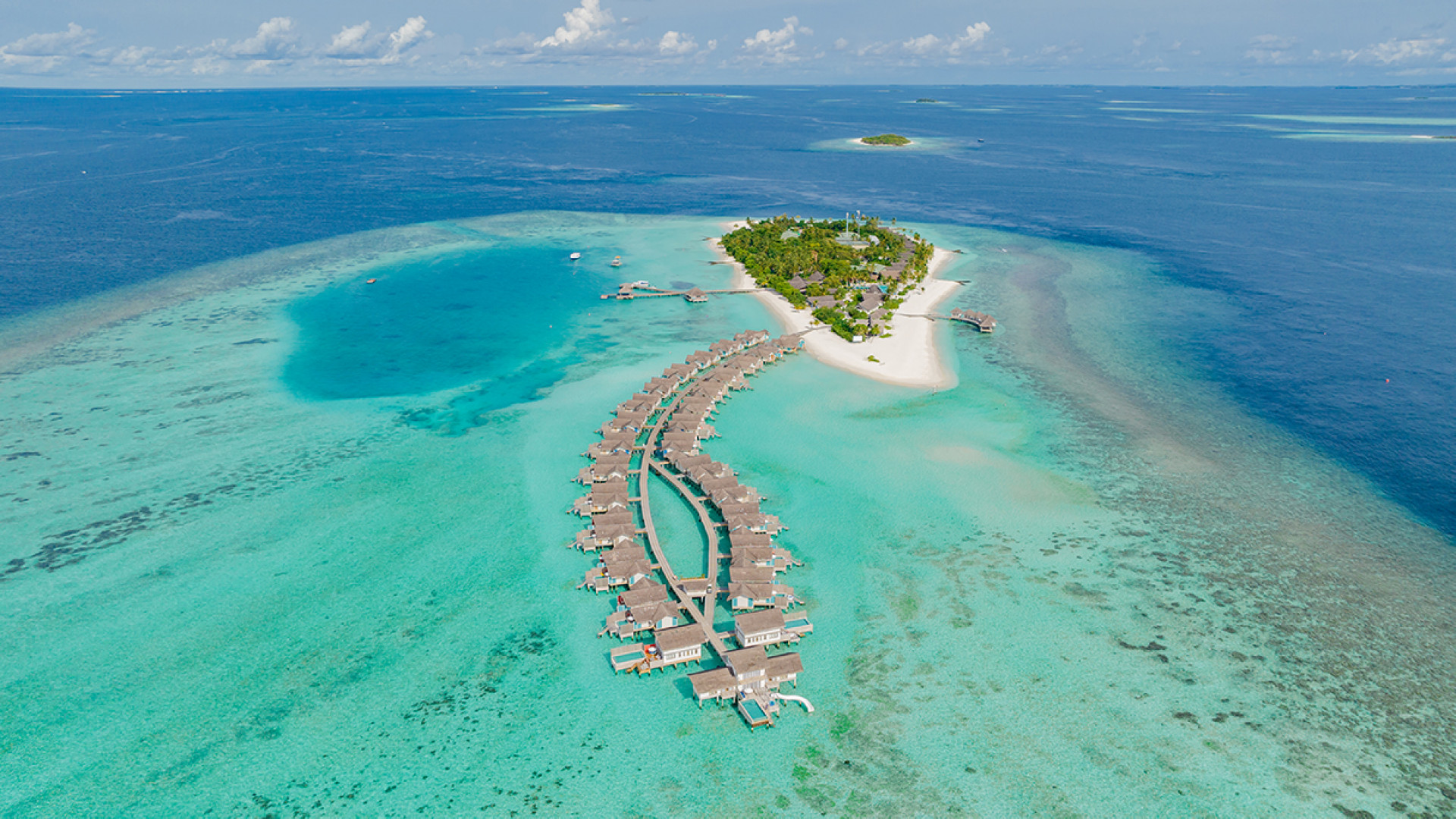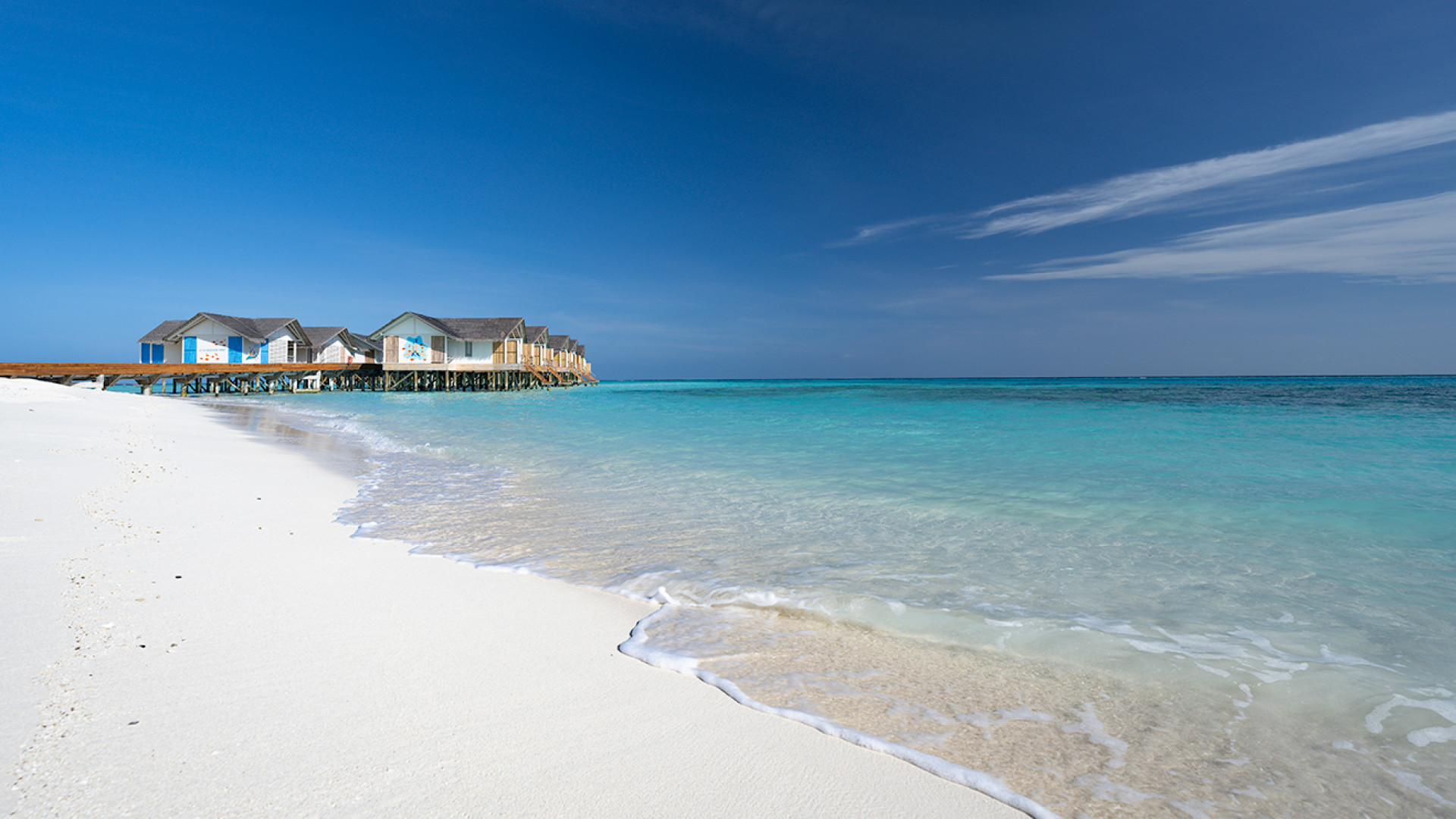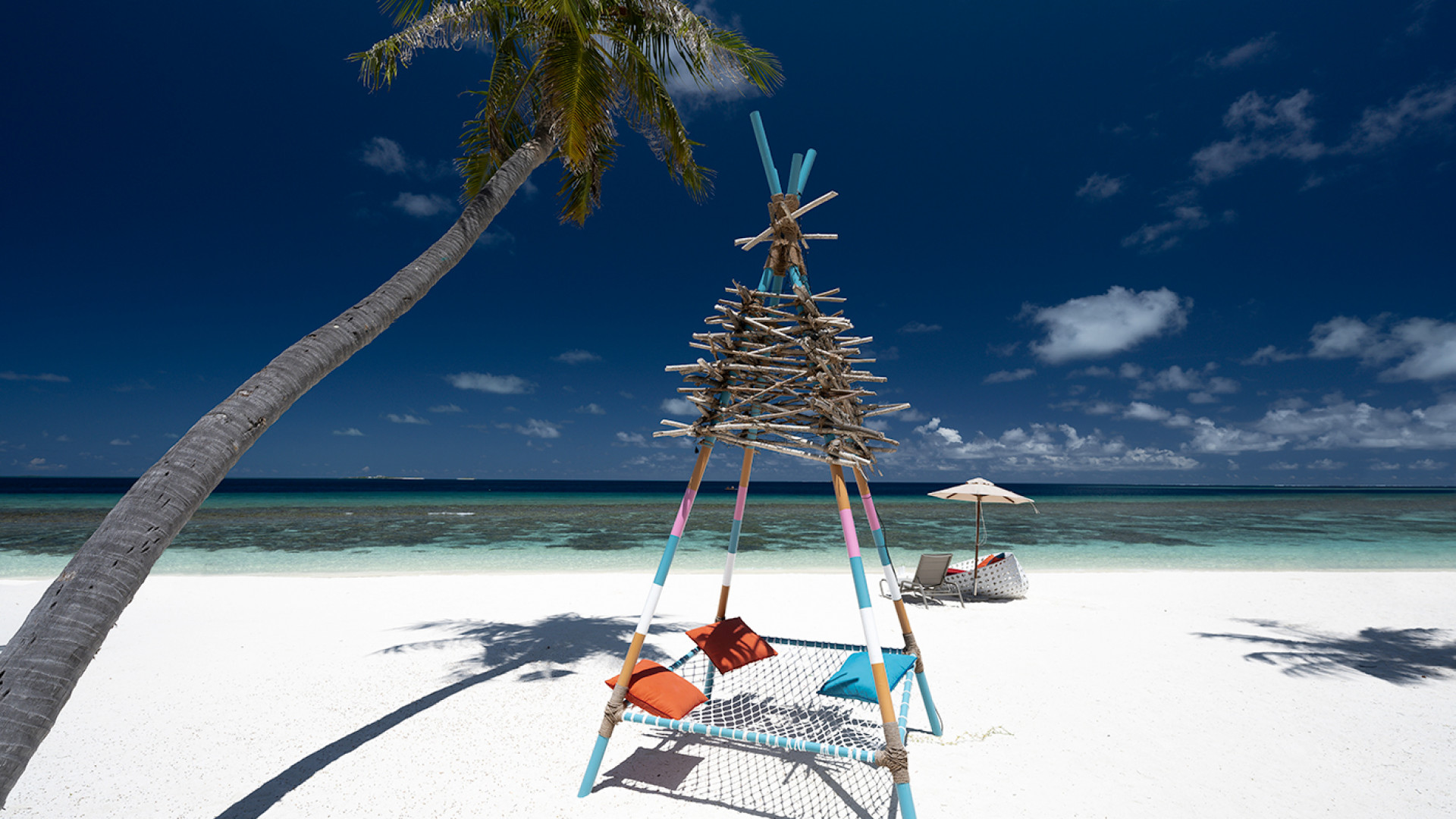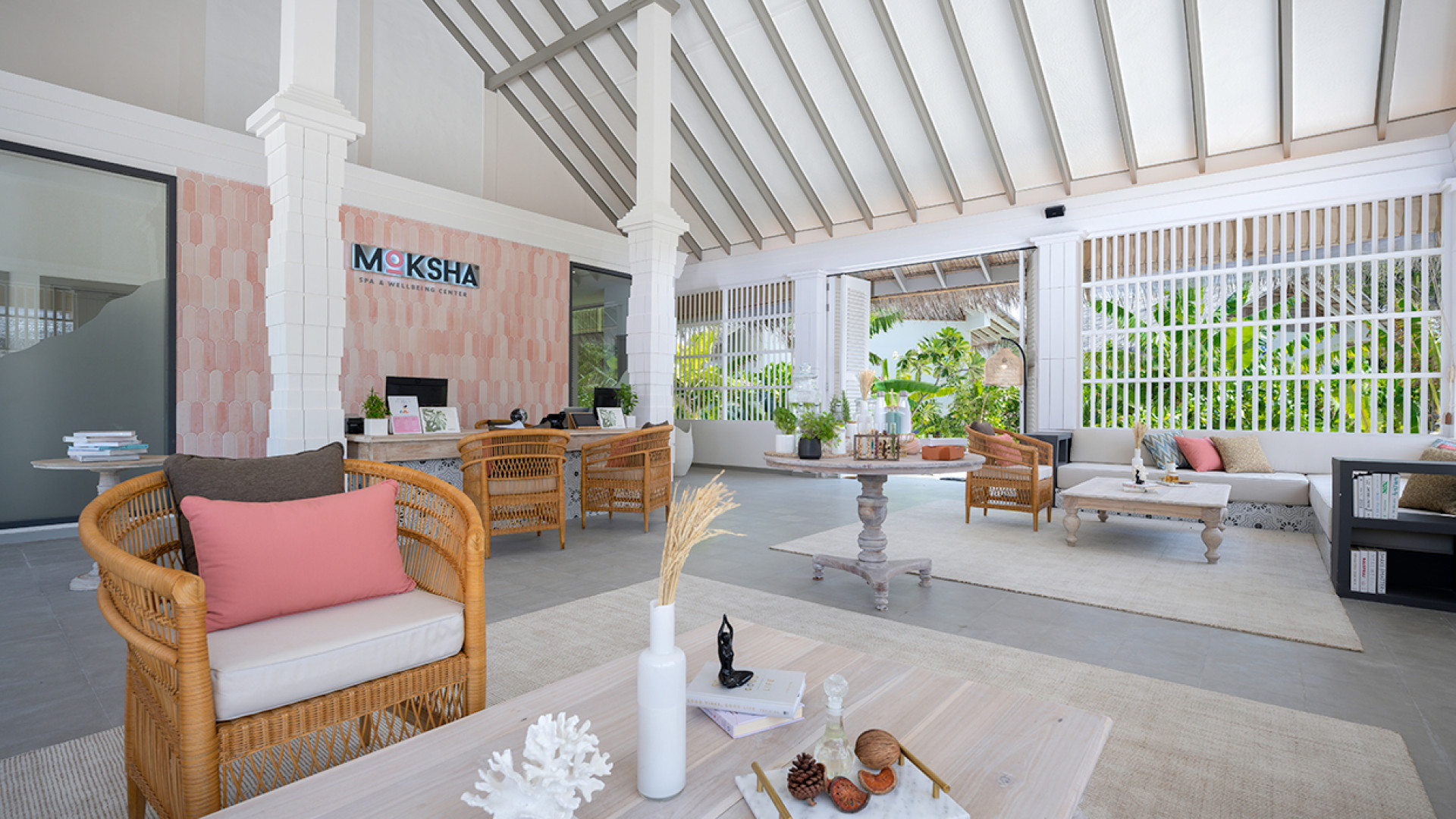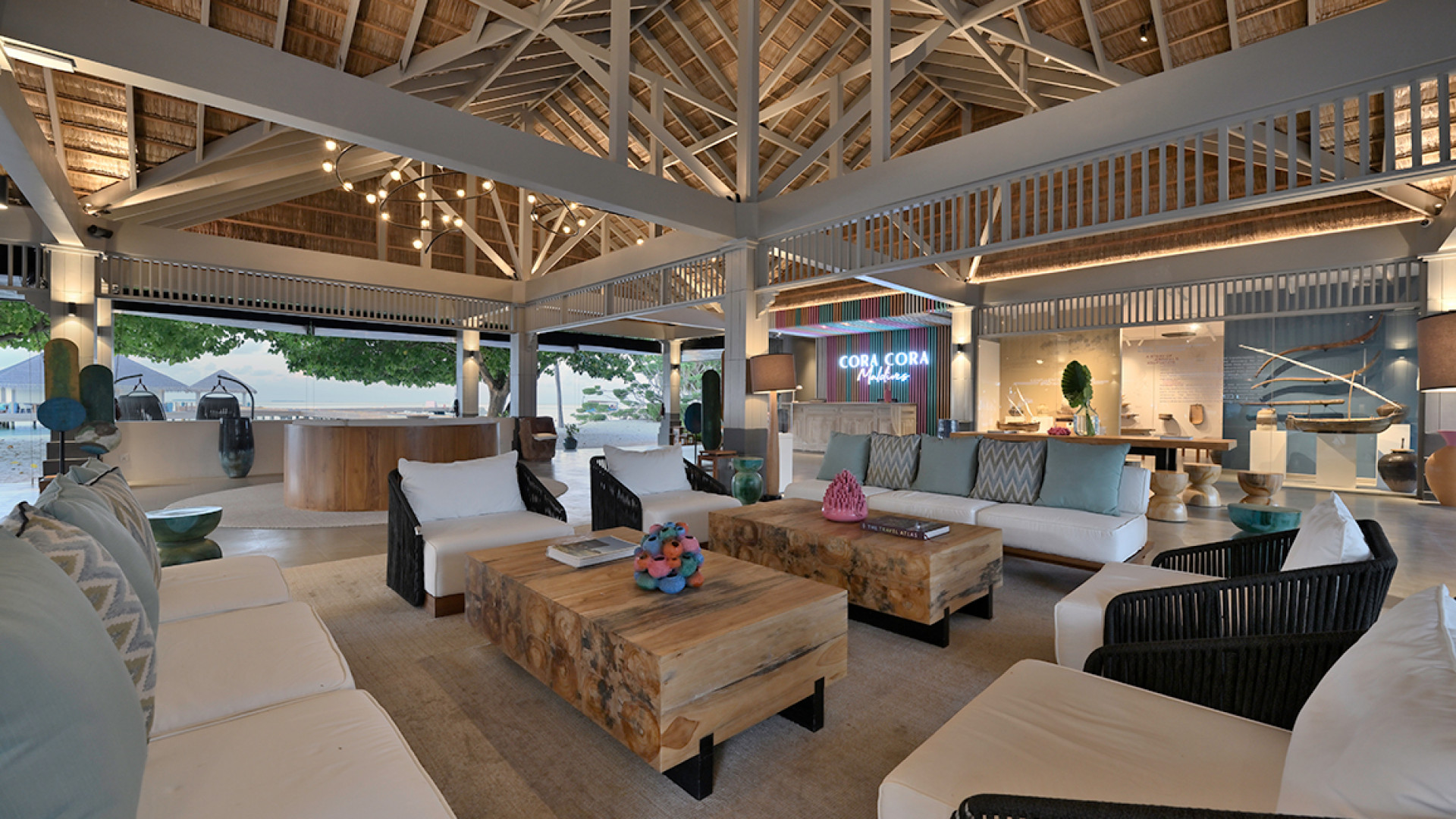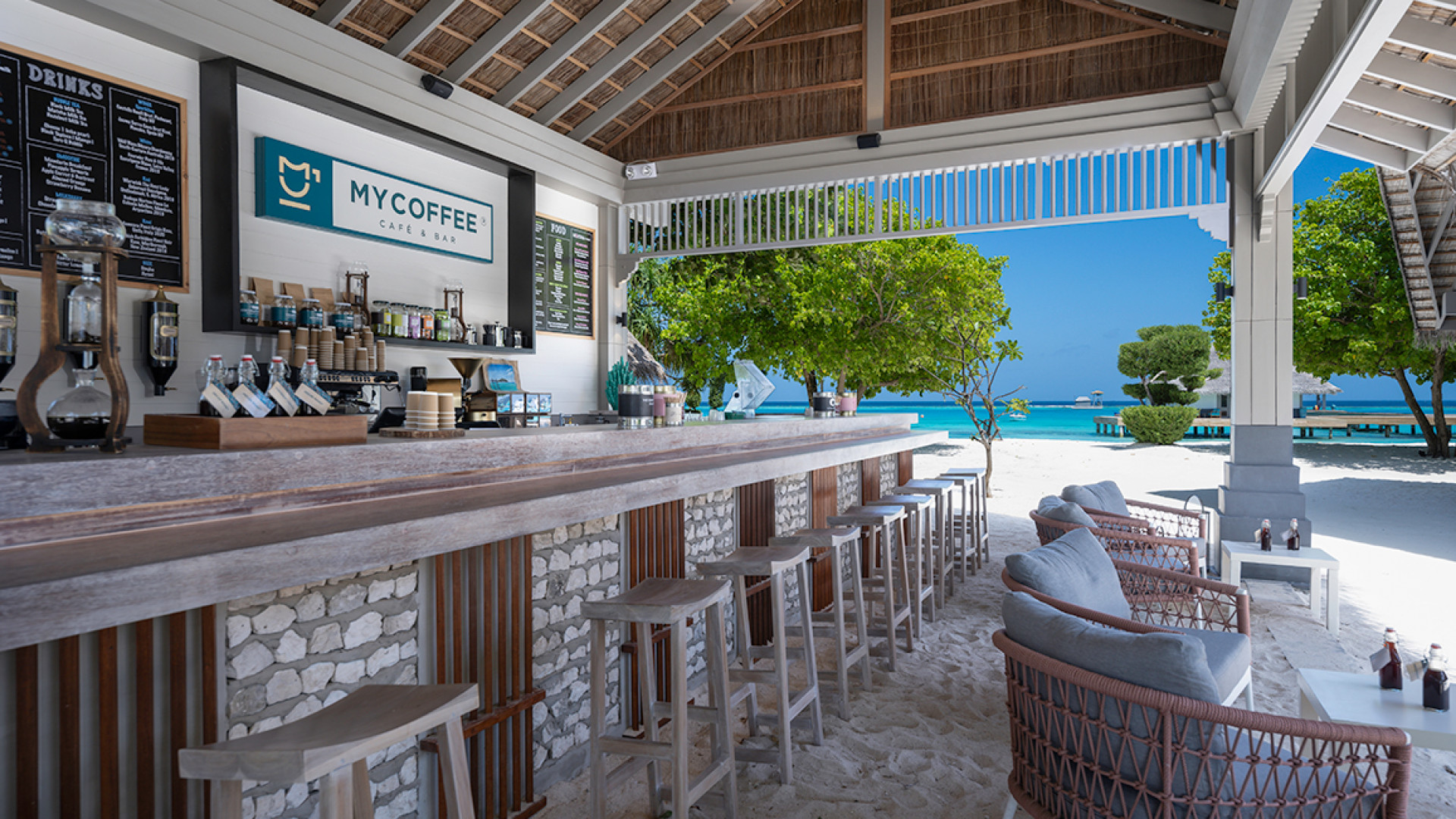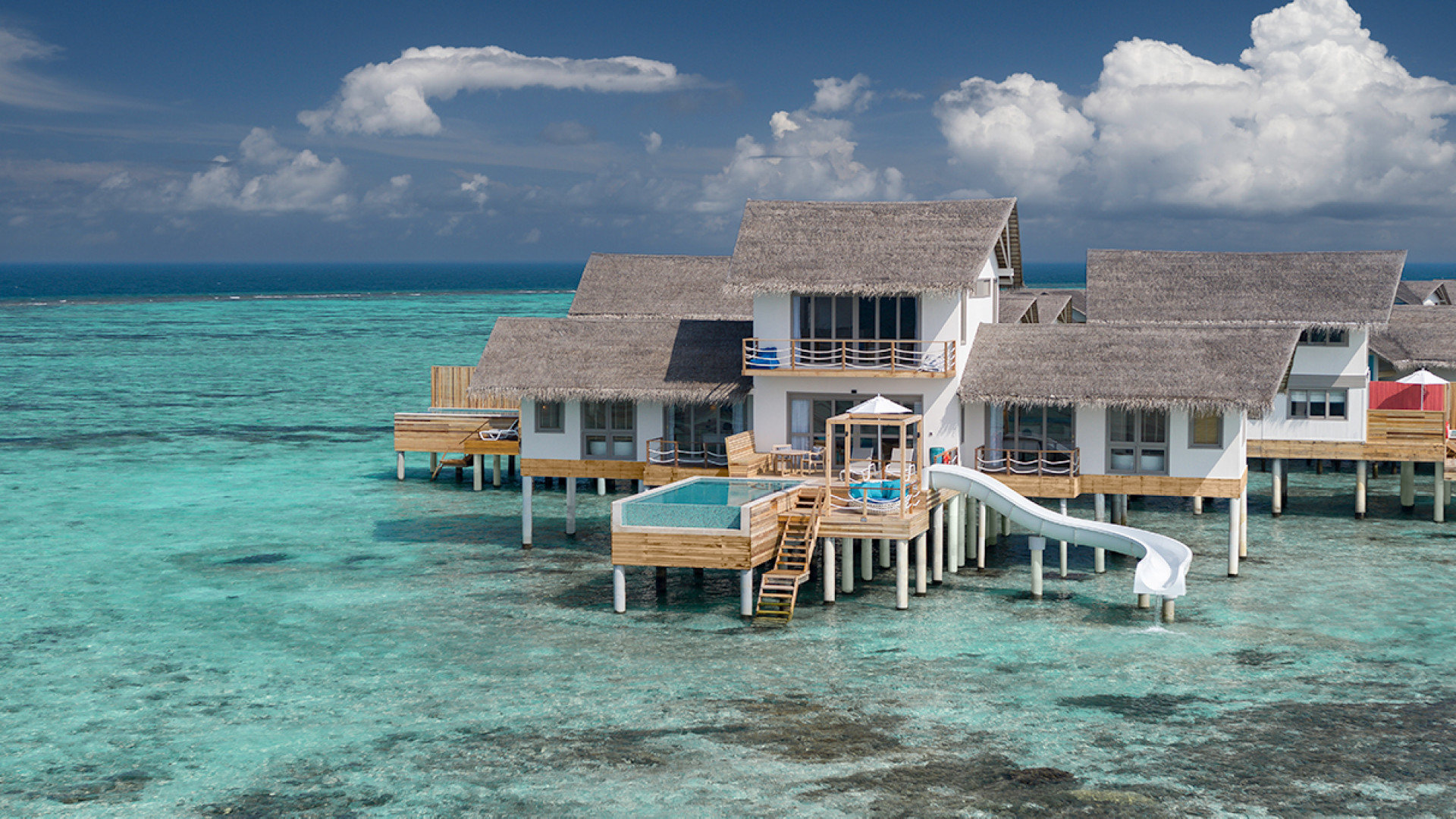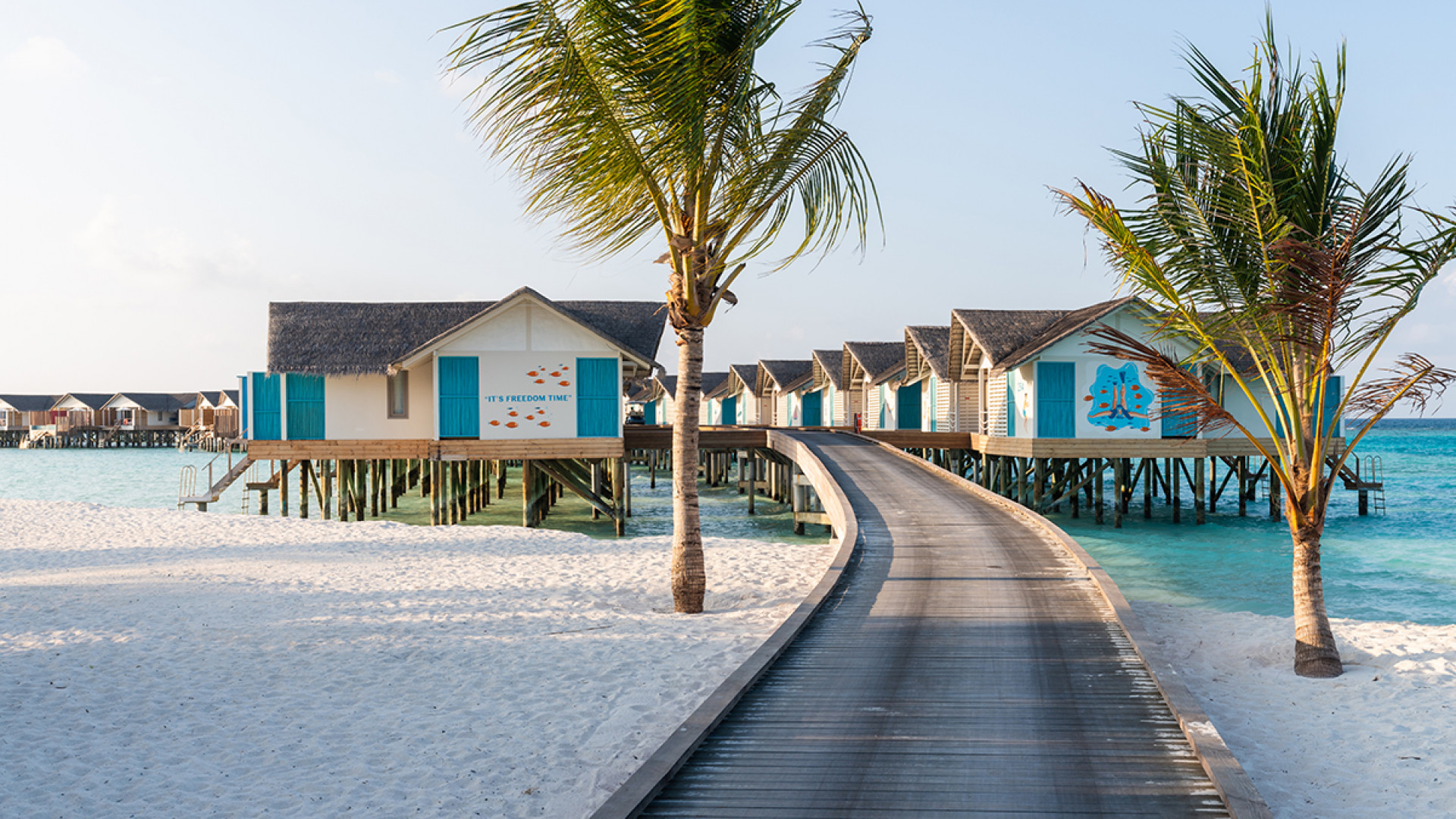 Opened 1st October 2021, Cora Cora Maldives is a contemporary 5-star resort with 100 villas dotted around the island, which is covered in lush vegetation and spread over an expansive turquoise lagoon.
During your stay with us, experience a culinary journey, including a wide range of international restaurants and premium beverages, amenities, activities, excursions and much more!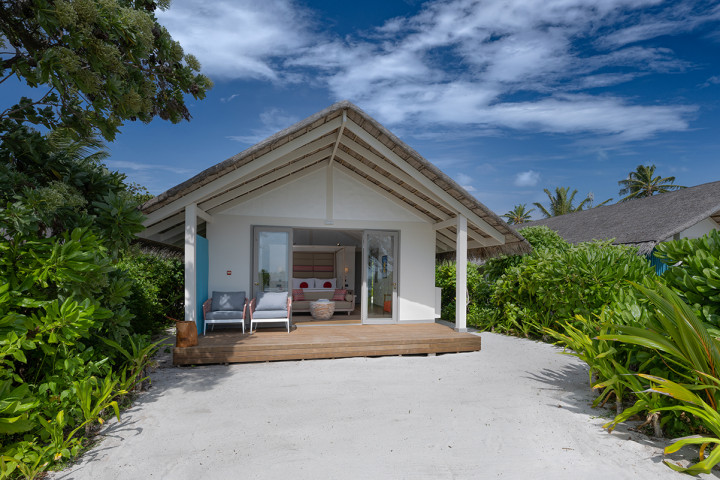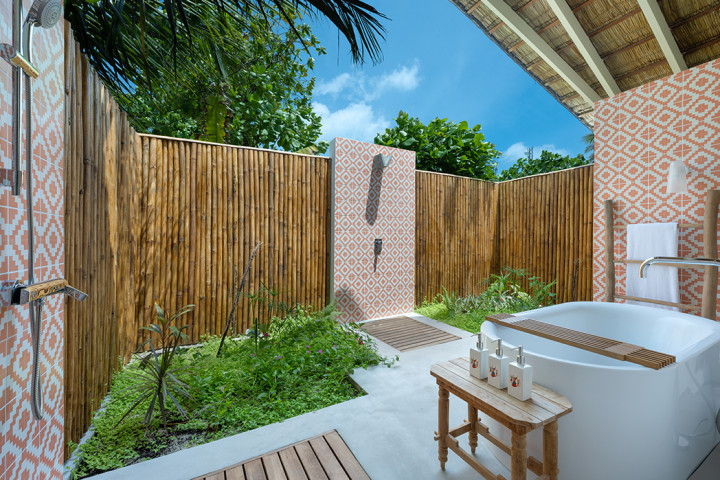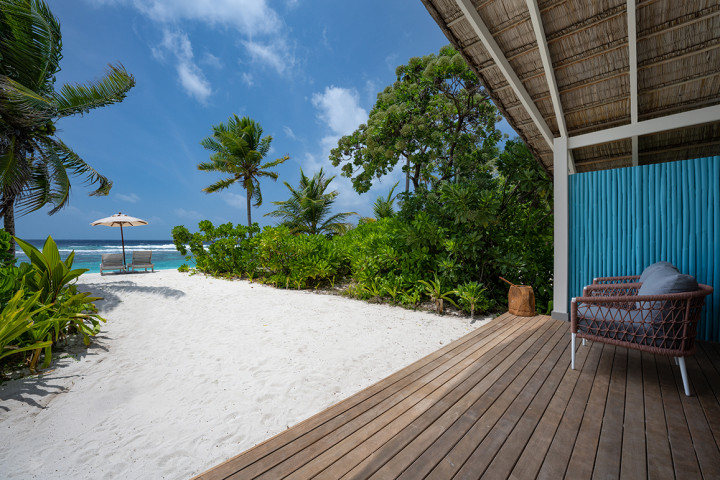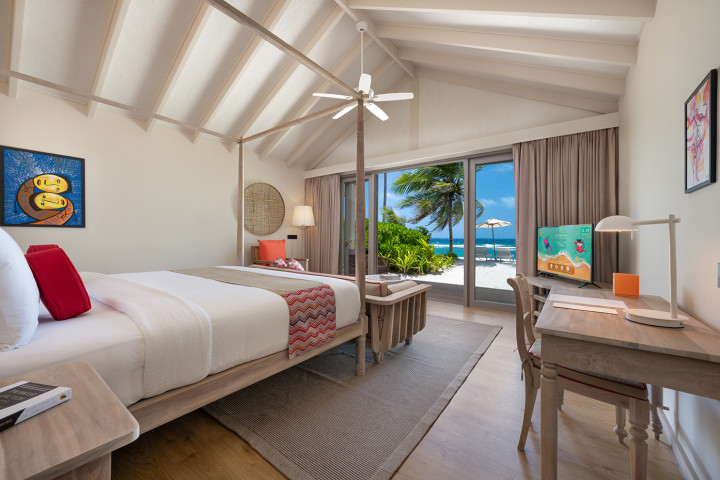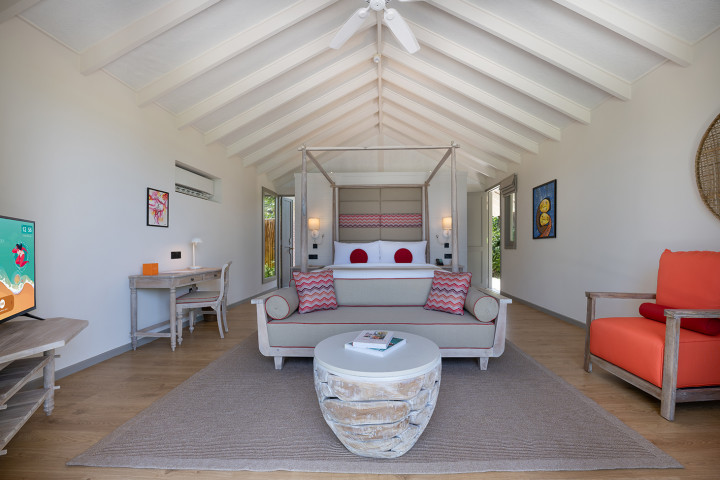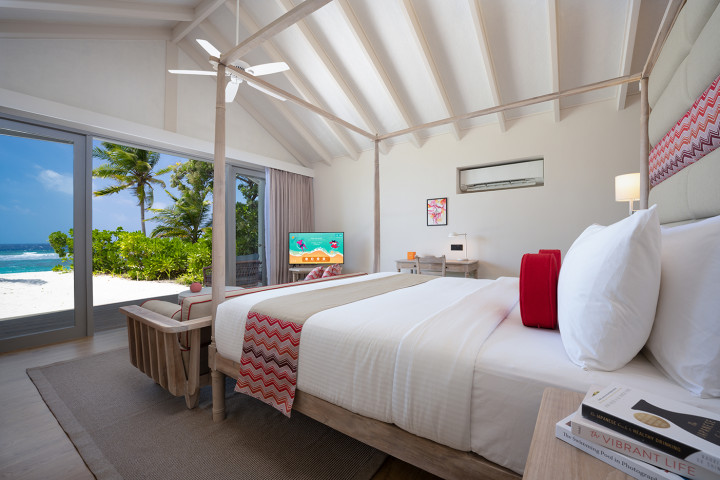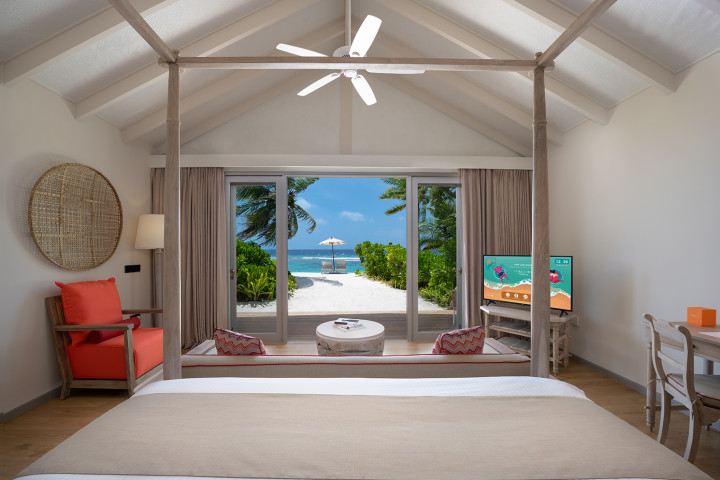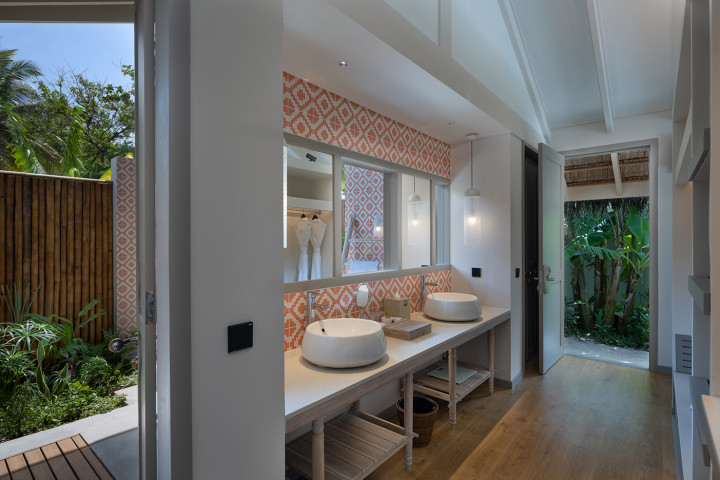 Beach Villa
Rediscover what made the two of you click in these one-bedroom seashore snugs. As you flop onto your king-sized bed, the only sounds you'll hear are birds flitting between the palm trees.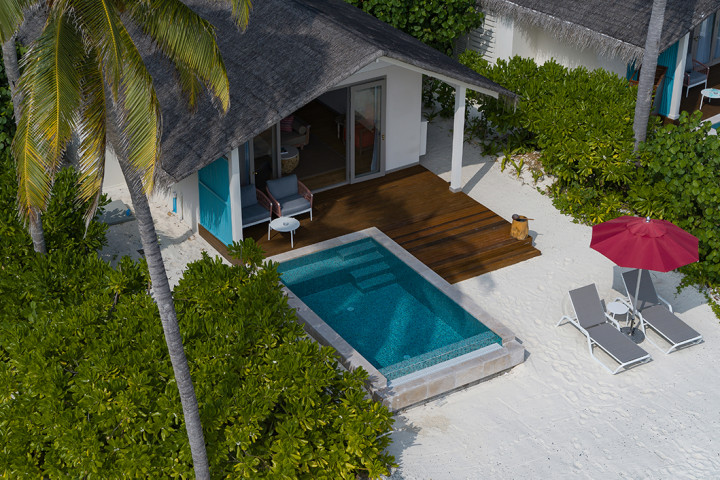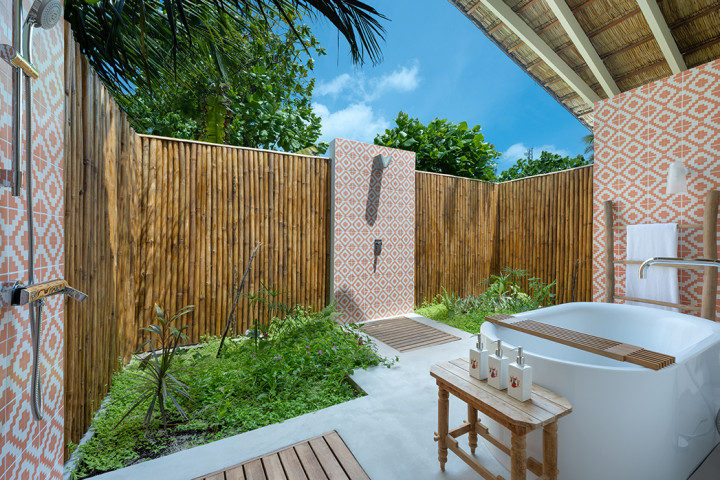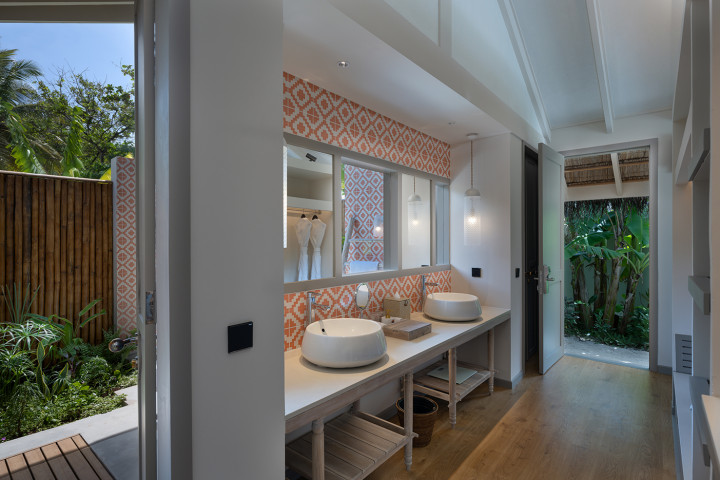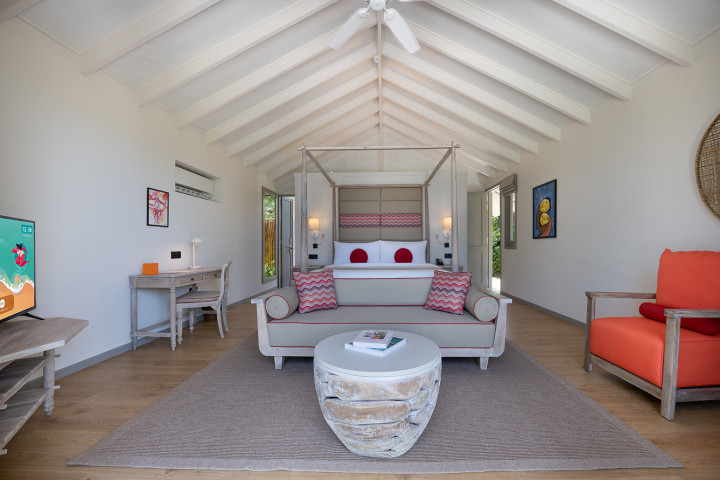 Beach Pool Villa
Chill in your private pool with the beach at your feet and sea breezes in your hair – these shore-based one-bedroom villas are perfect for two. Relish the freedom without worrying about onlookers.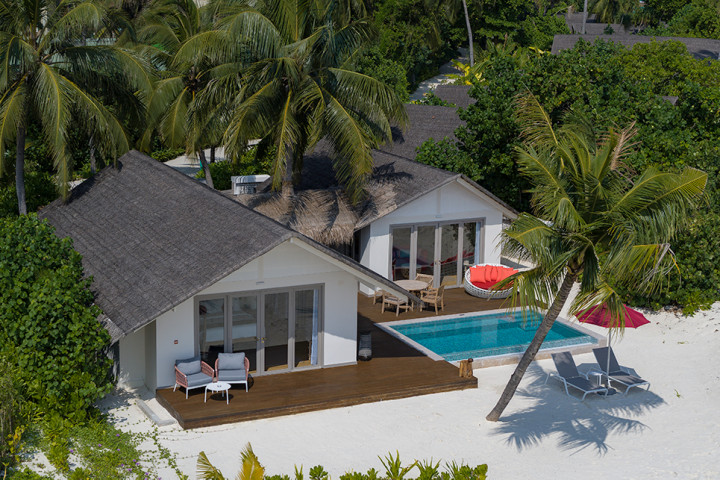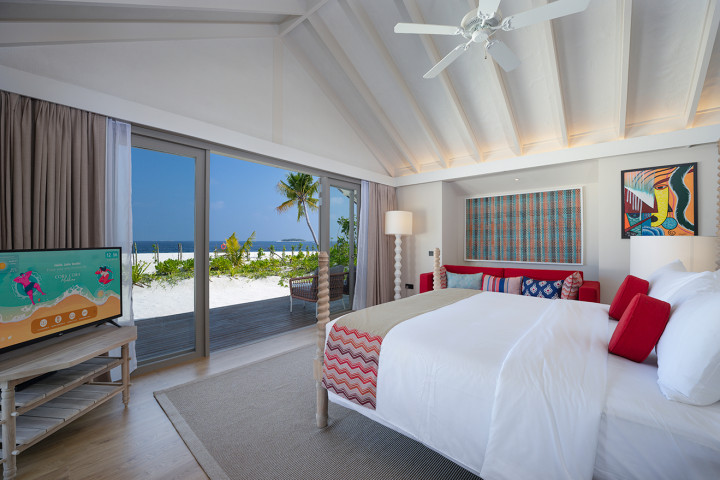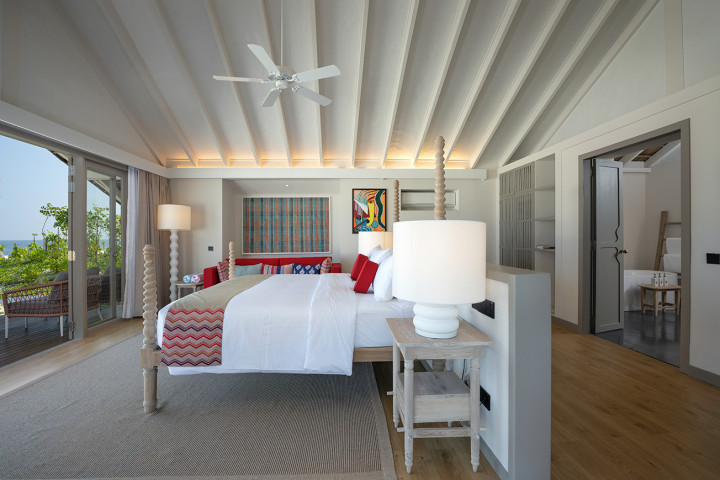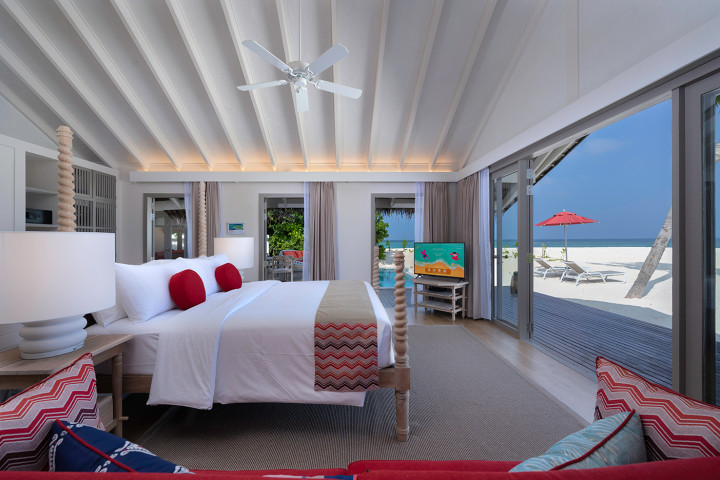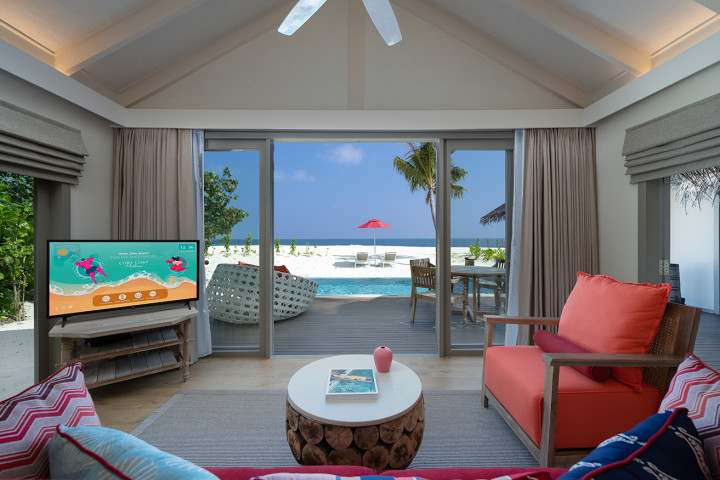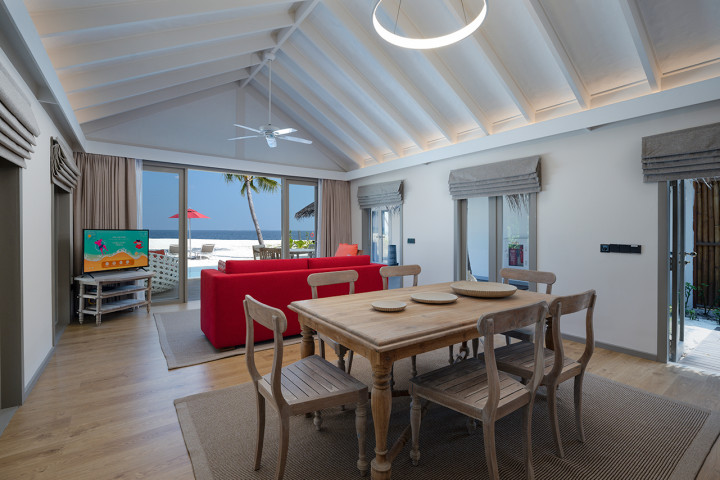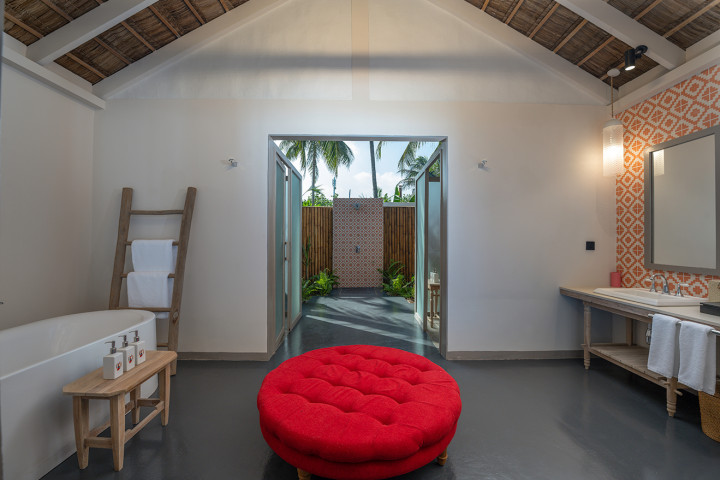 Beach Pool Suites
The freedom to spread out and unwind with gorgeous ocean or garden views from every room – that's the joy of these sprawling suites, with one bedroom and a separate living room. Fabulously fun for couples and young families.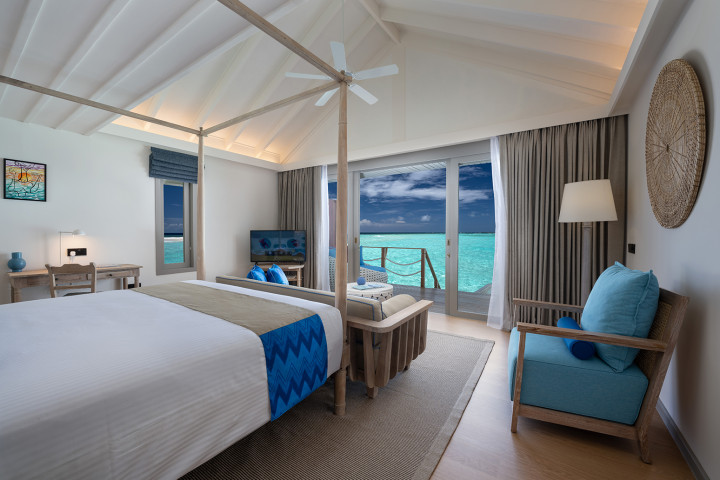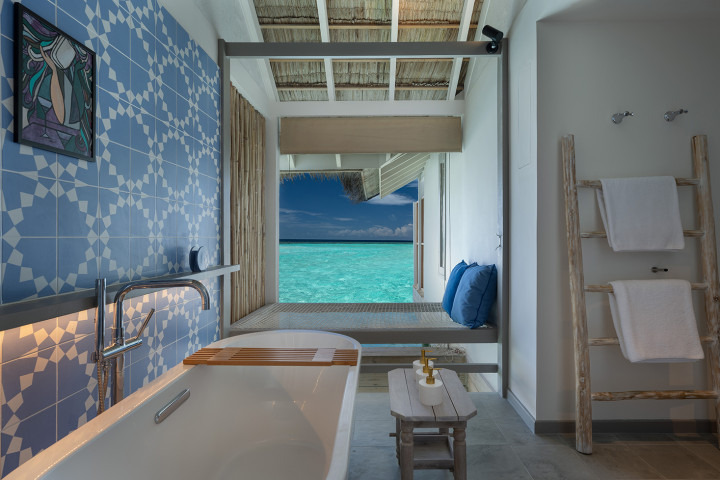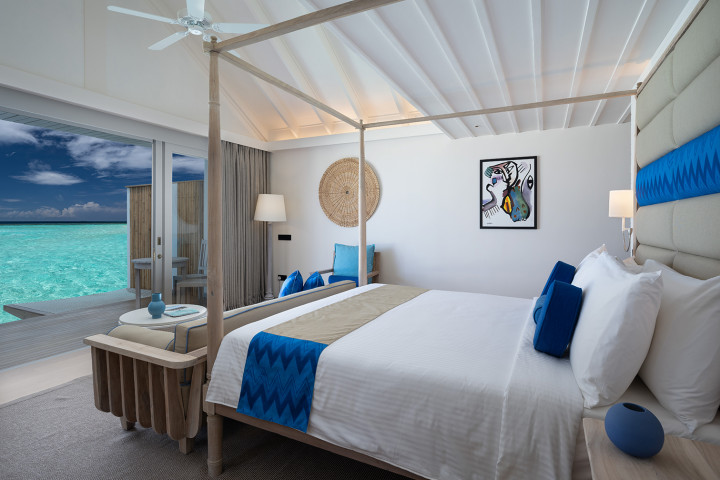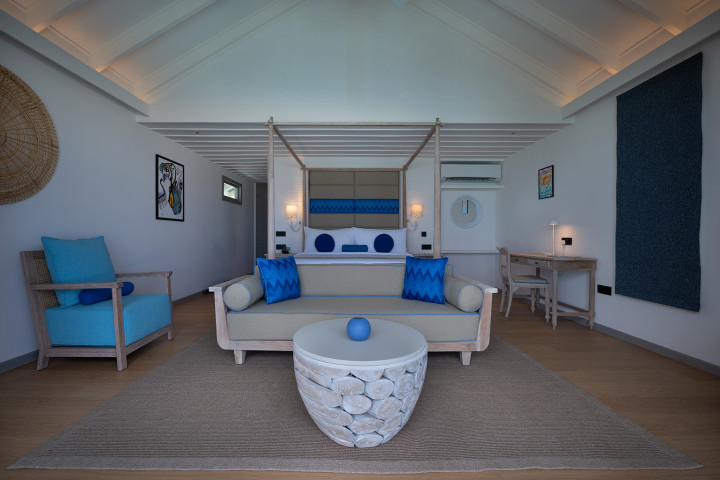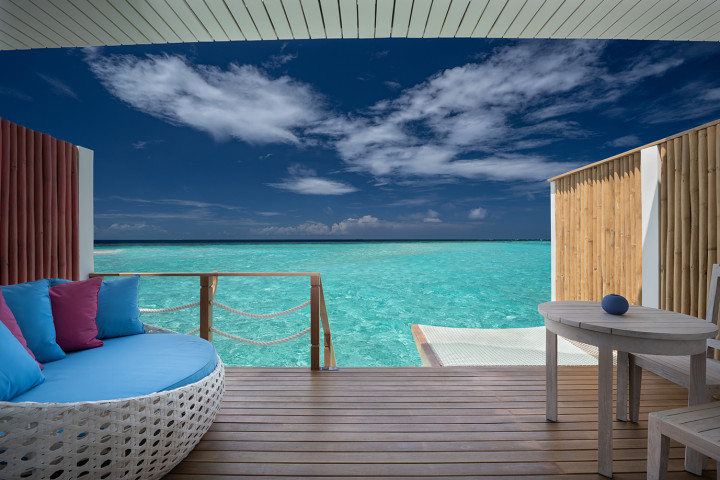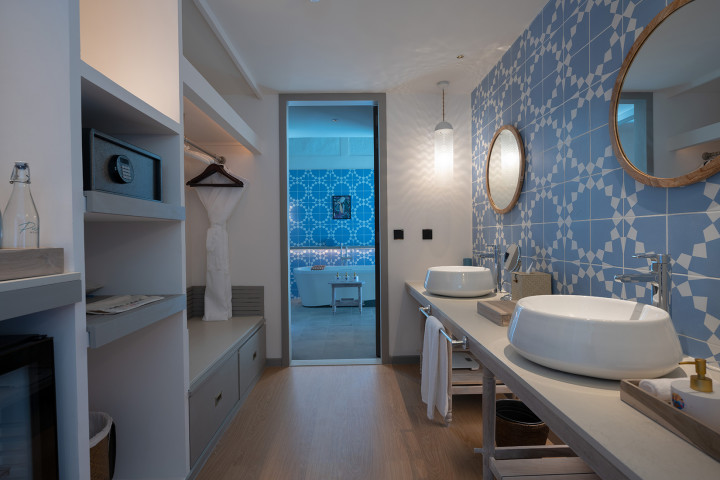 Lagoon Villa
Talk about a sense of freedom – in these one-bedroom villas, you'll feel like the ocean is your oyster. Jump, glide, shimmy or cannonball right into the water straight from your deck.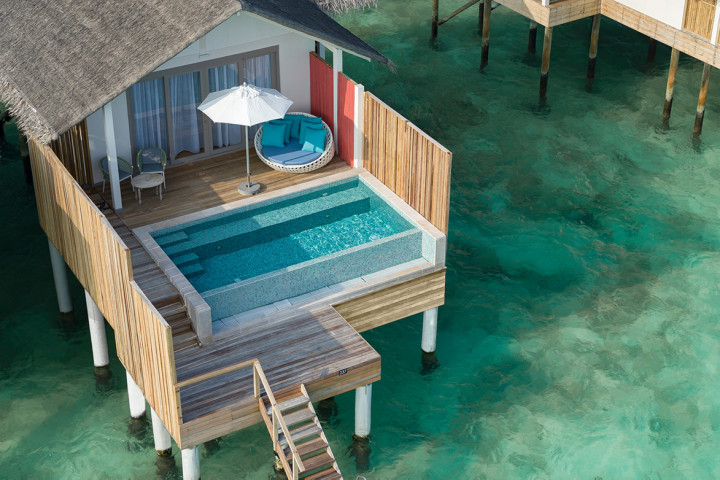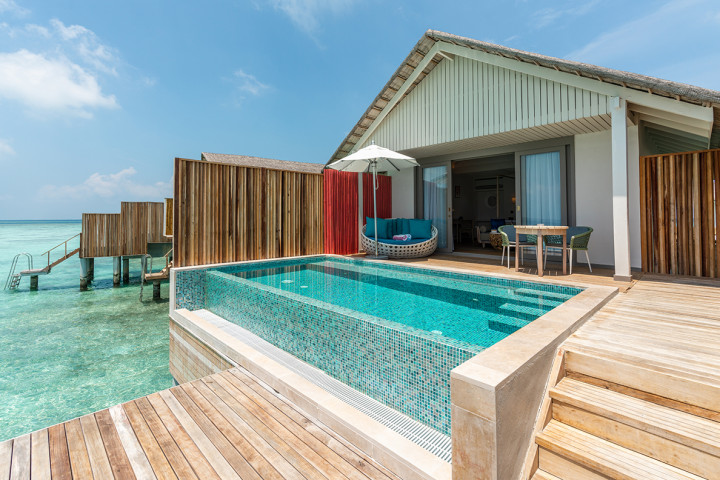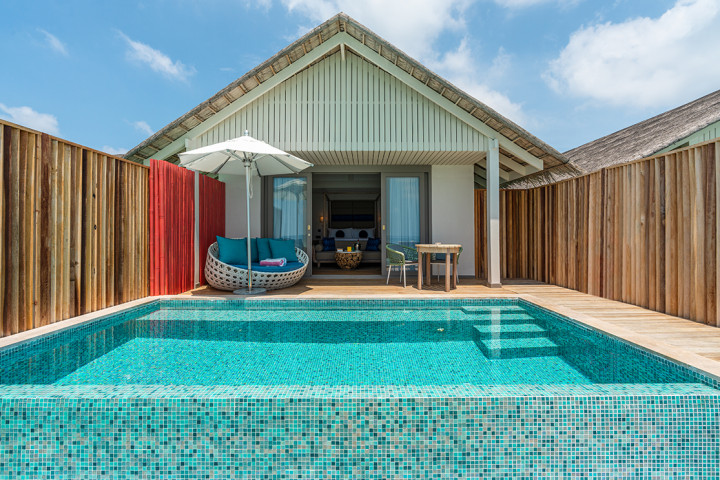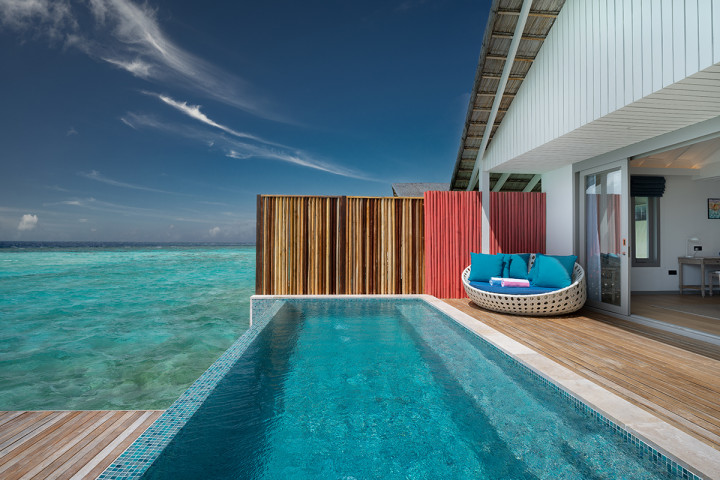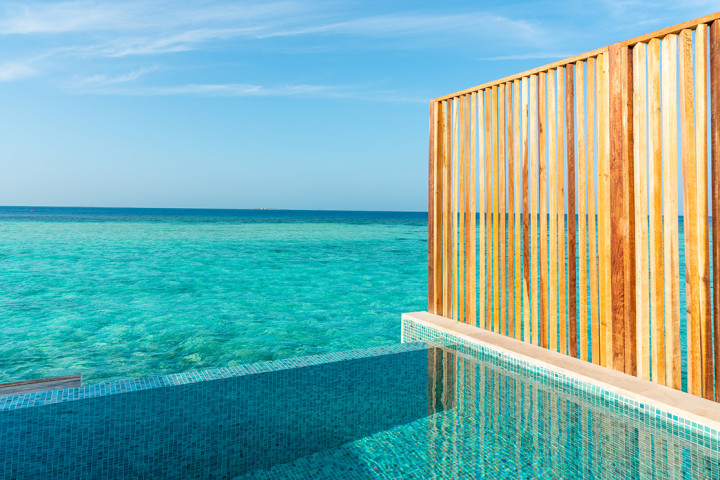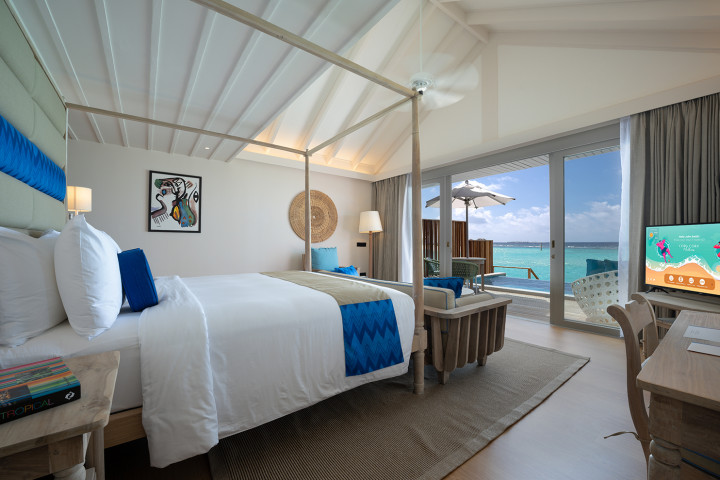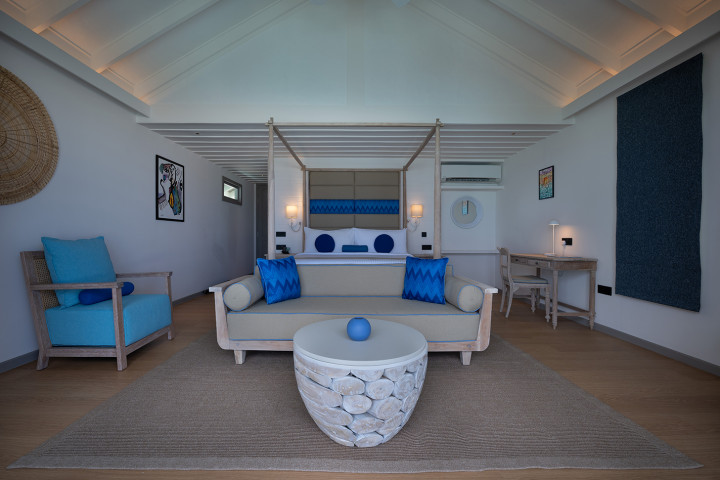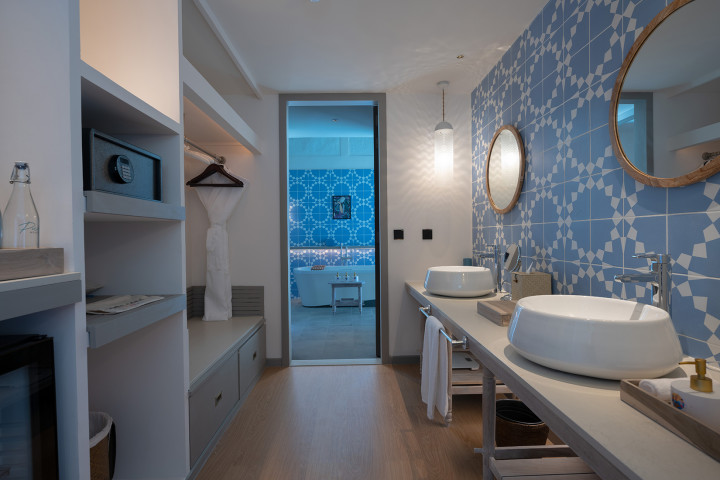 Lagoon Pool Villa
Swim out from your one-bedroom villa for some snorkelling and sea-based shenanigans, then hop back up to your deck for some downtime with a book and a beer by your private pool.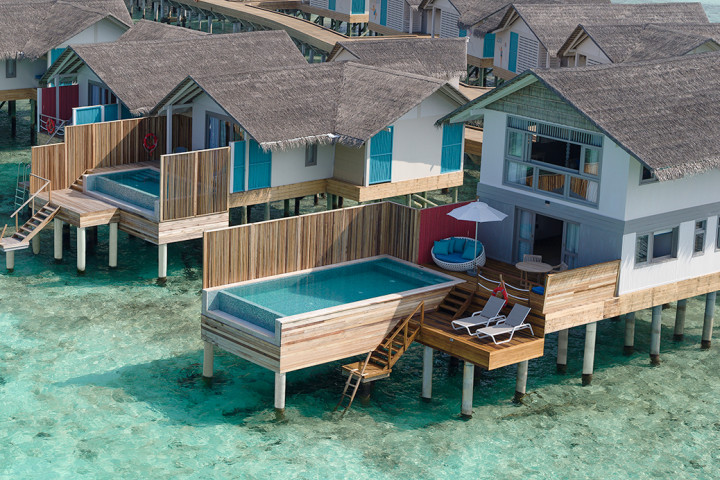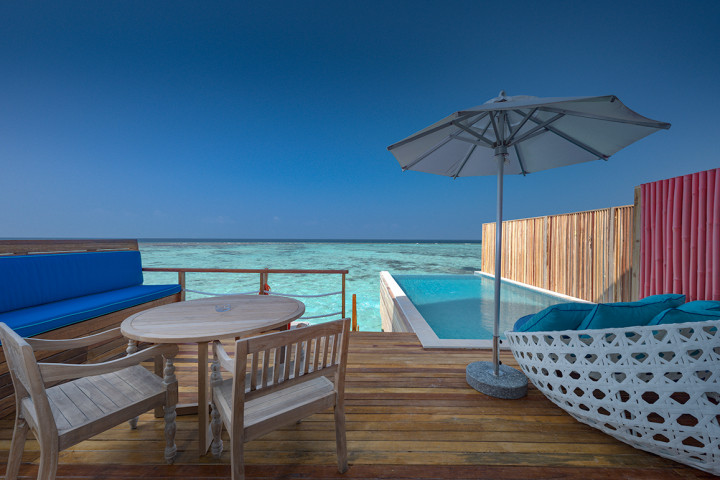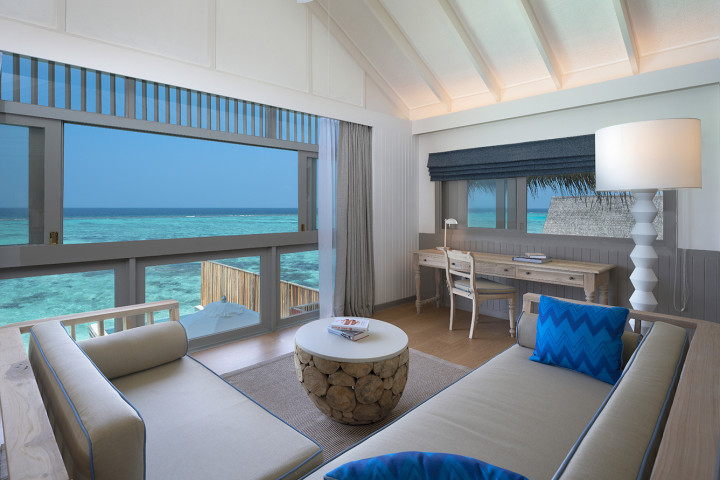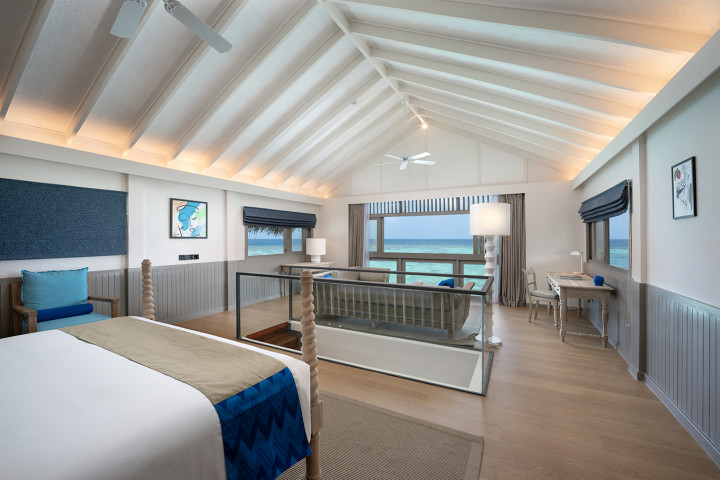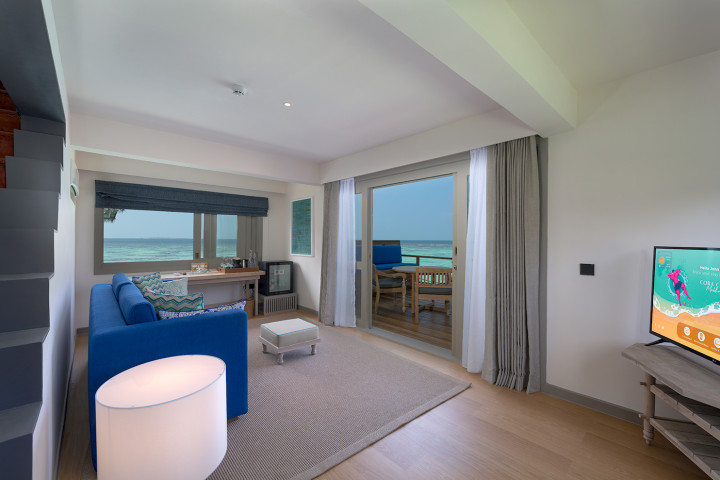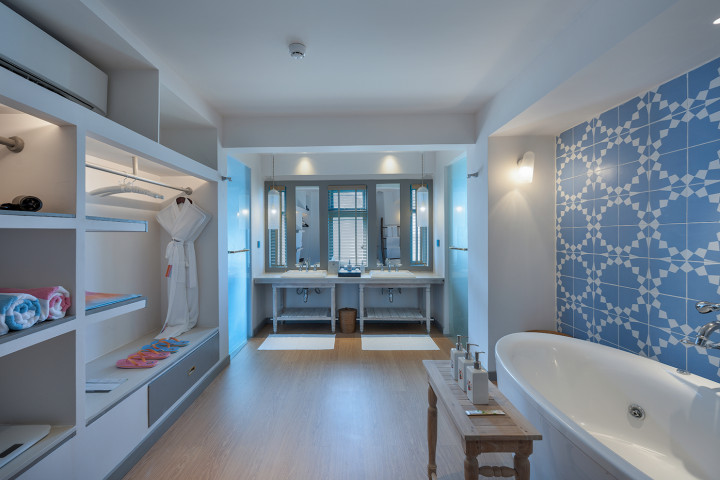 Duplex Lagoon Pool Villa
Live it large in this water-topped one-bedroom Maldivian beauty. Lounge around downstairs, swanning in and out of your living room, terrace and private pool.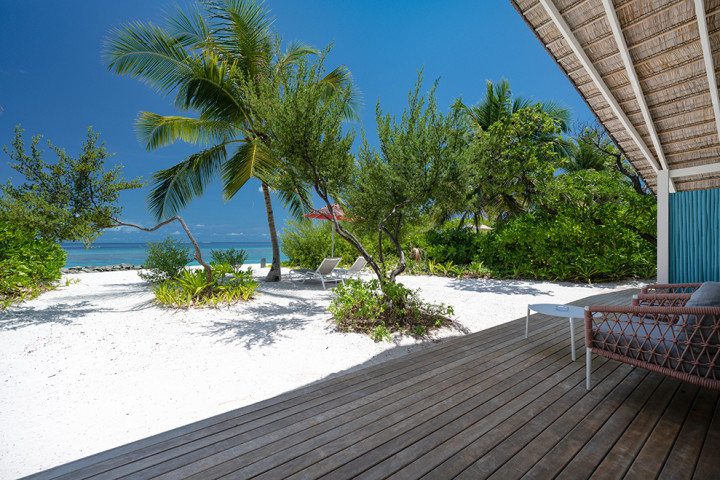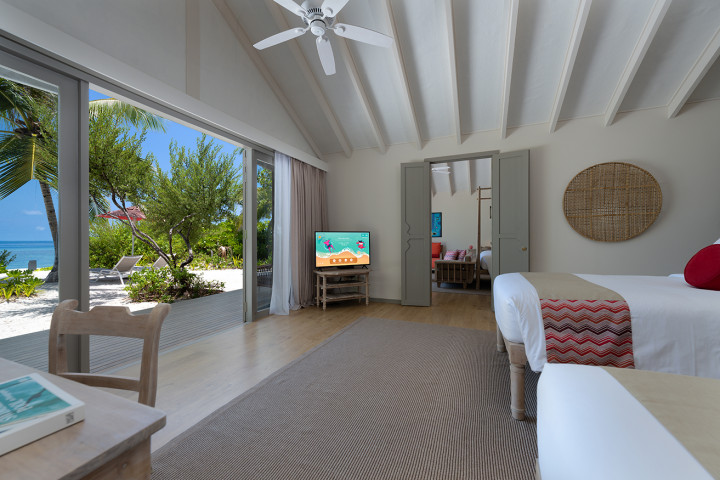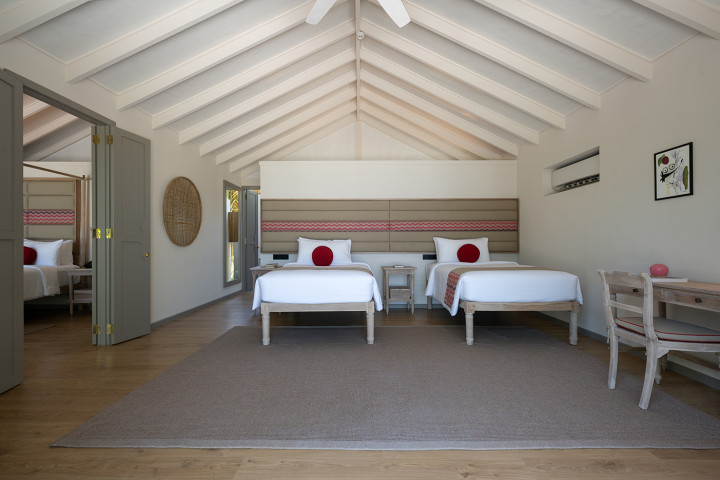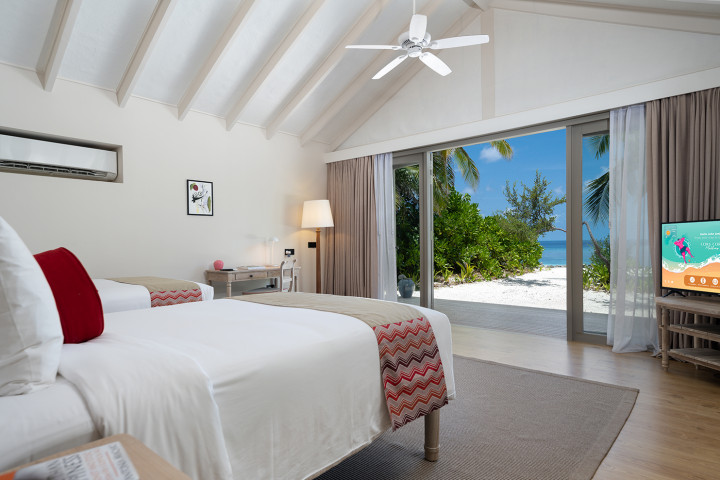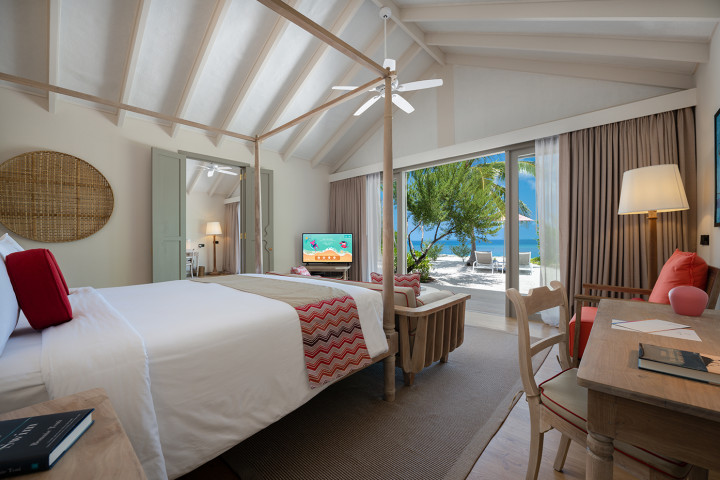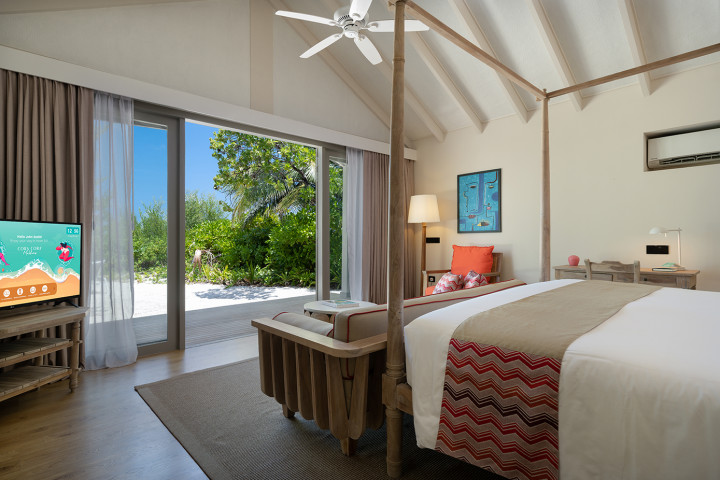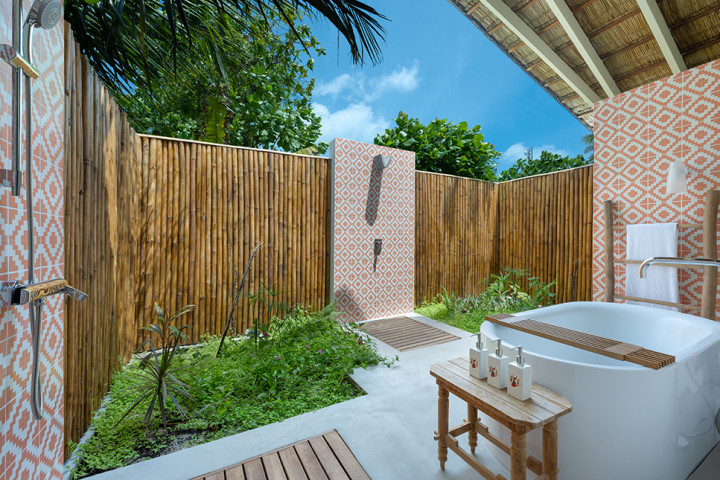 Two Bedroom Family Beach Villa
Beach bunnies of all ages will adore these two-bedroom, two-bathroom villas. Rediscover the innocence of reconnecting with nature on your doorstep. By bedtime, it'll be smiles all around.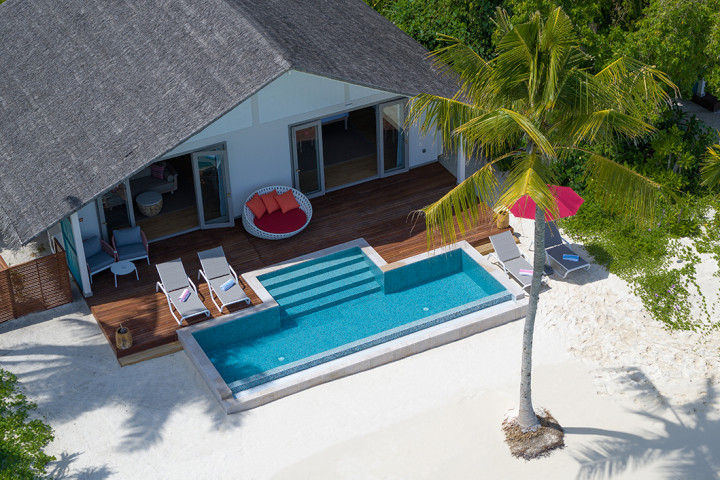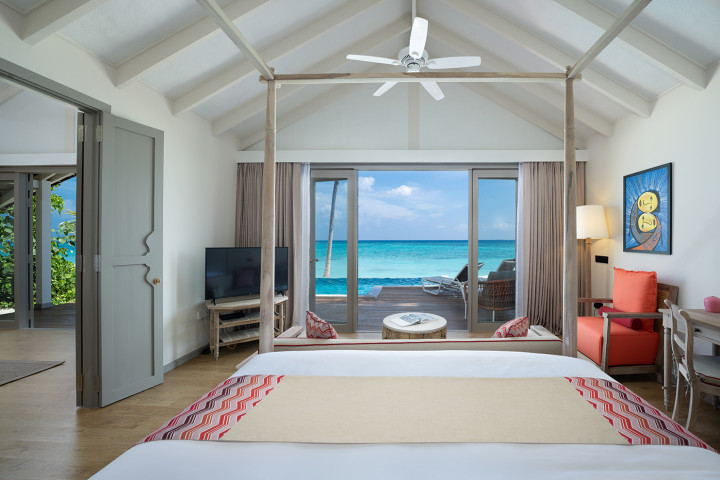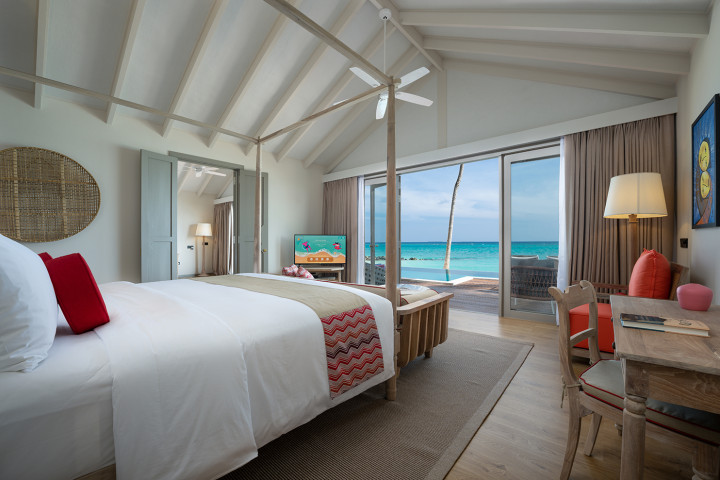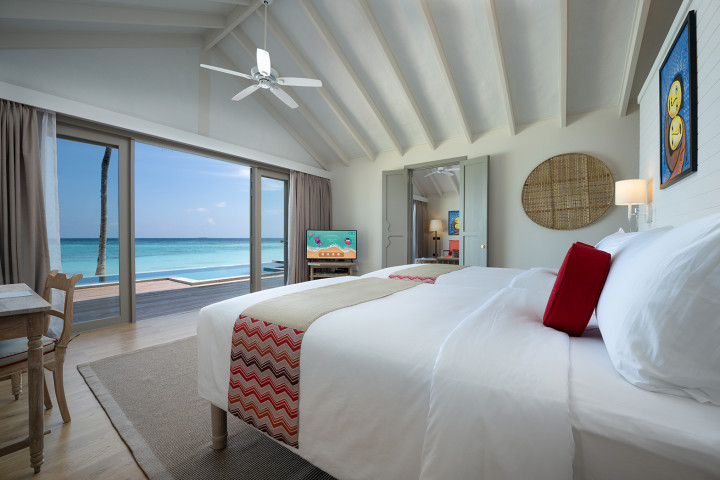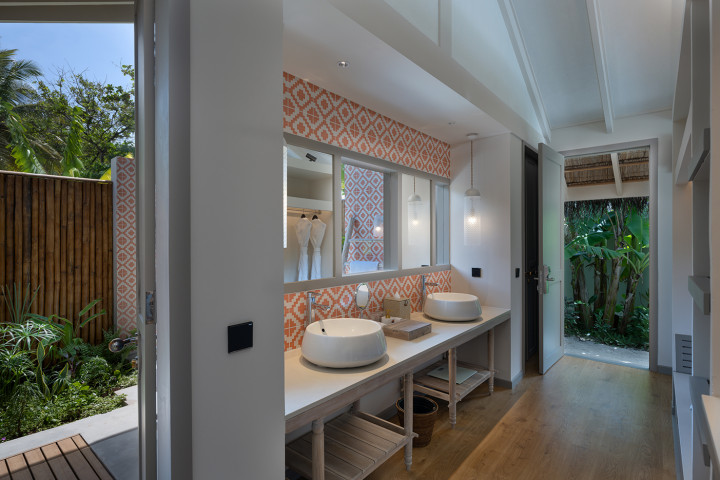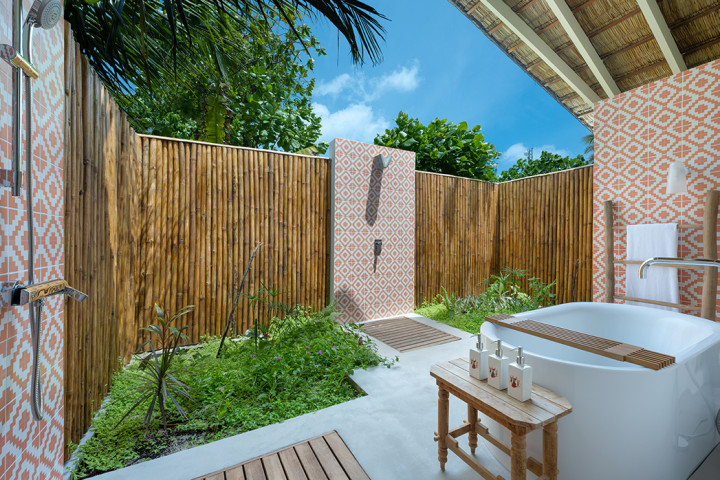 Two Bedroom Family Beach Pool Villa
Forget the 'five more minutes' debate every time you try to get the kids out of the water. With your own private pool and the sea a few steps from your deck.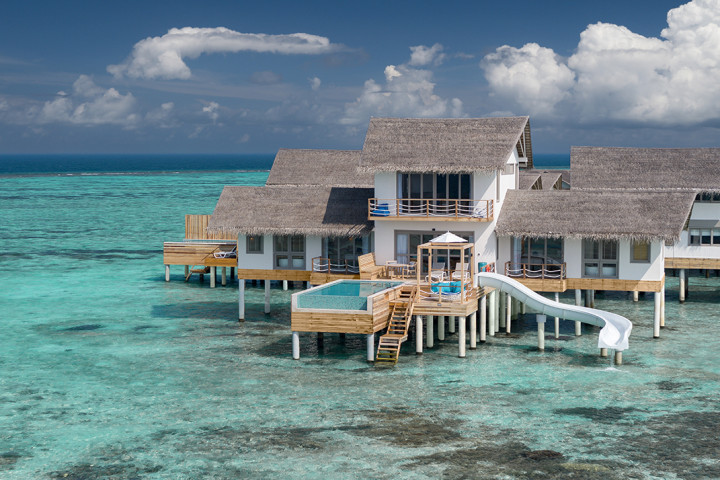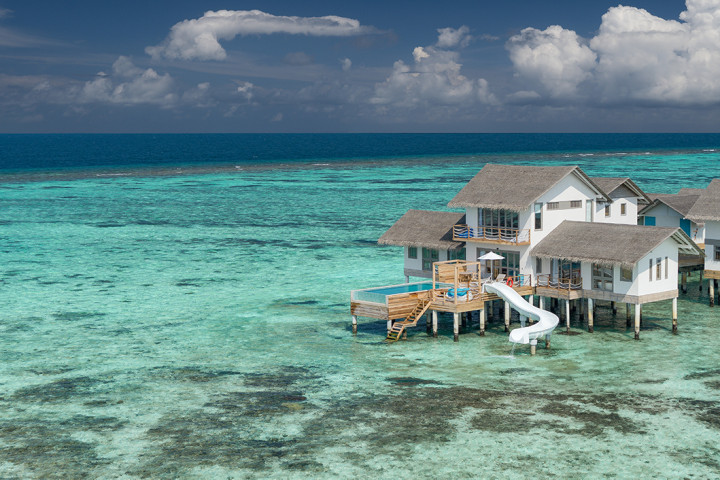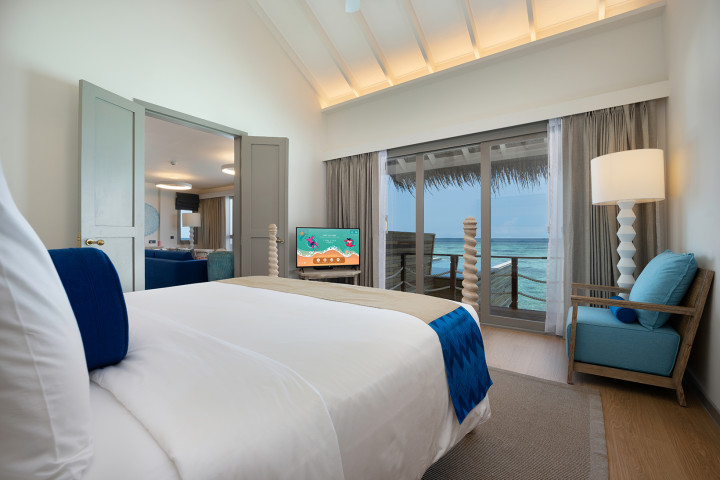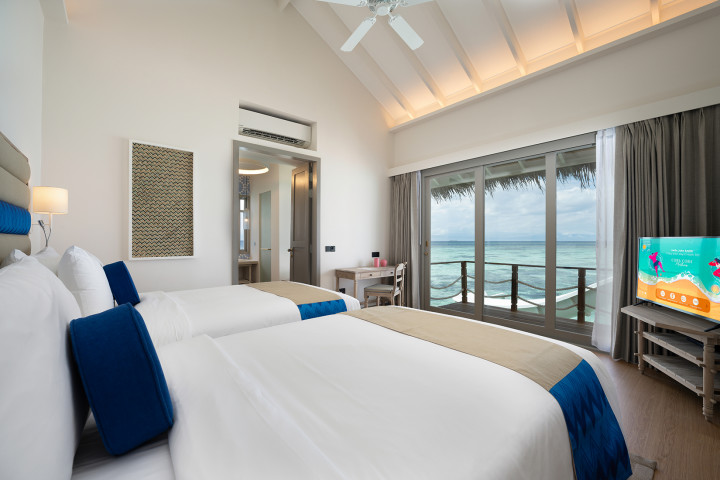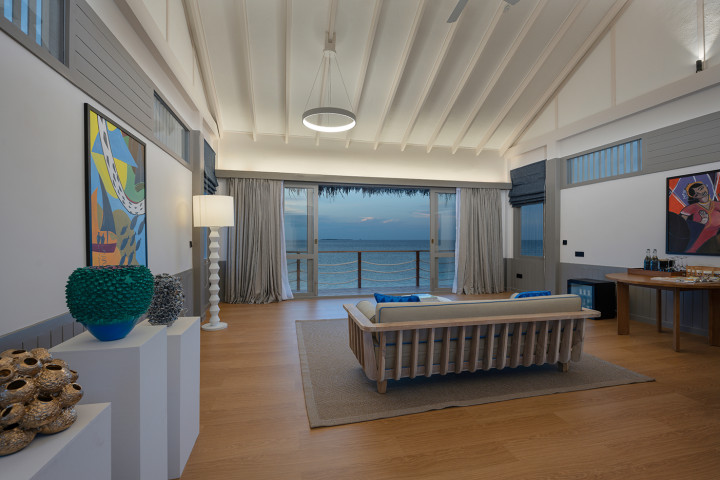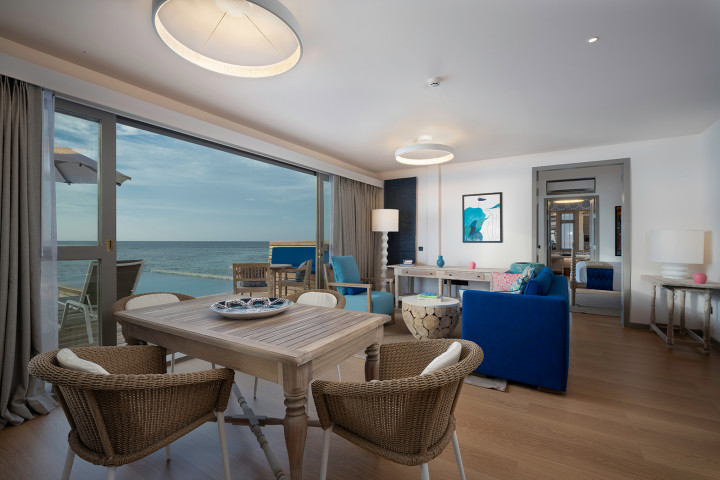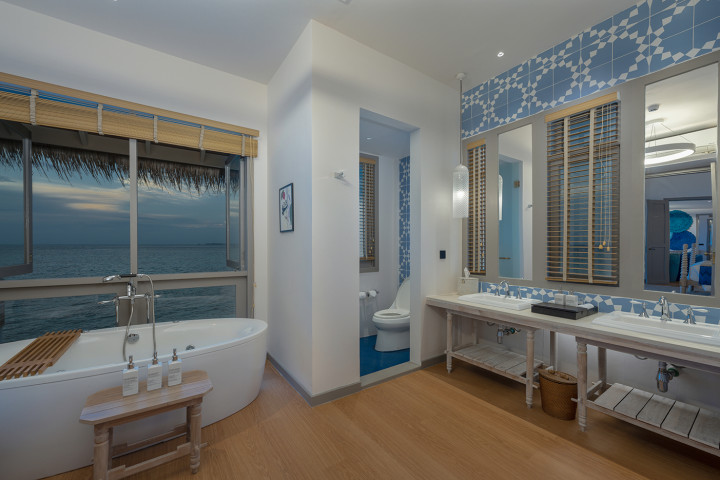 Two Bedroom Lagoon Pool Villa with Slide
A full-on family party palace, this ocean-top villa has it all. You'll sleep like a dream in the two bedrooms with adjoining bathrooms – both huge and with sea views.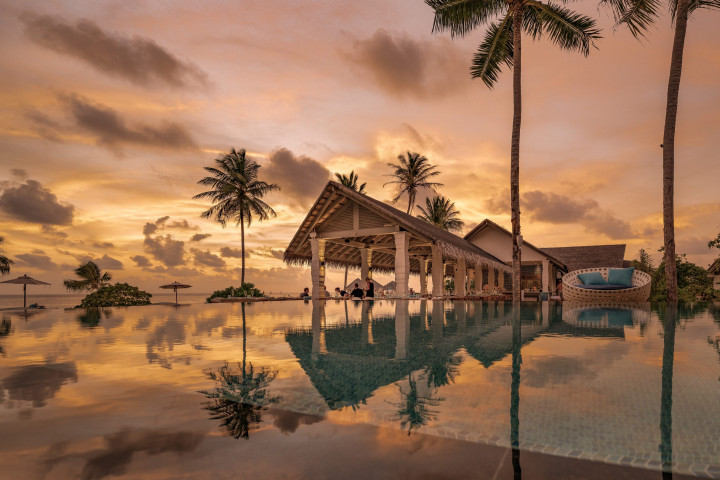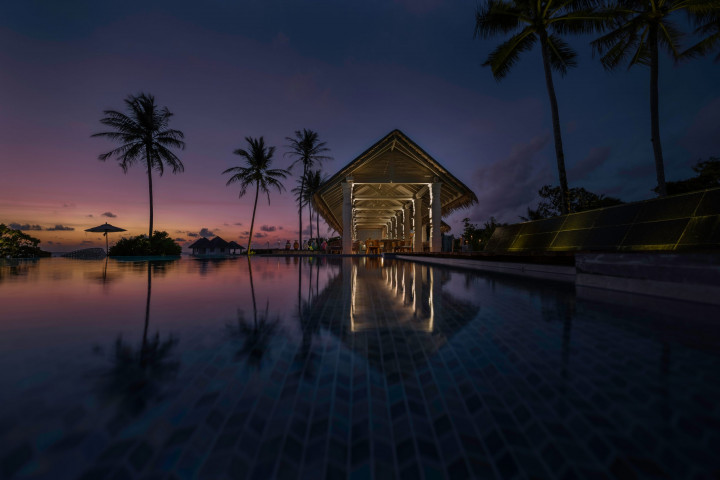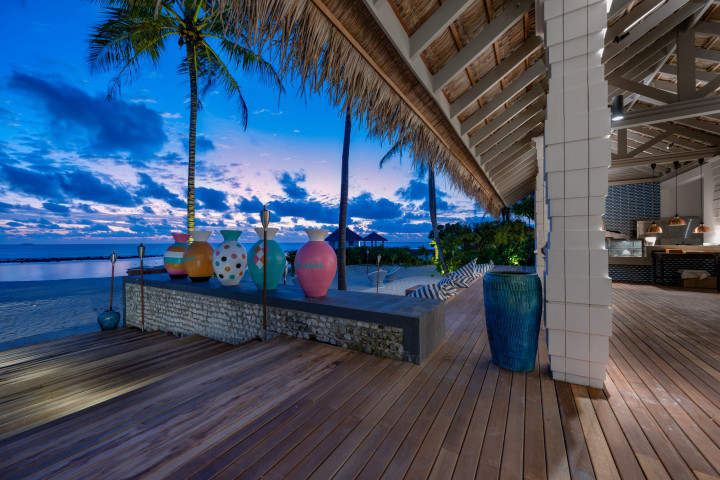 Acquapazza®
The glamour of an Italian beach club with a welcoming Maldivian vibe – that's what you'll get at this all-day hang-out by the pool and sea.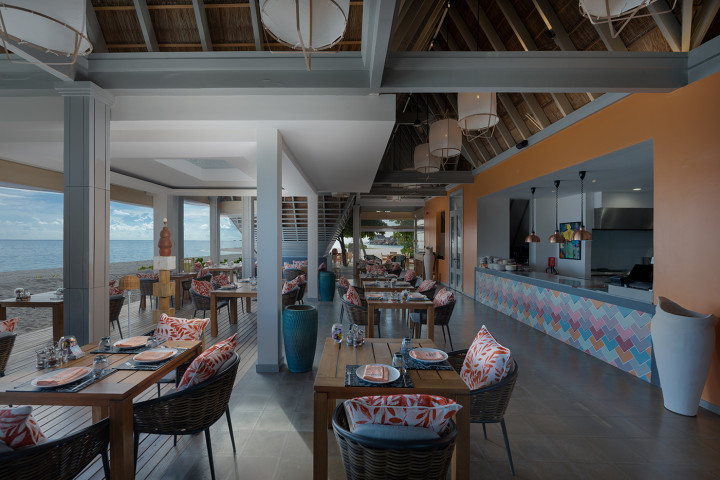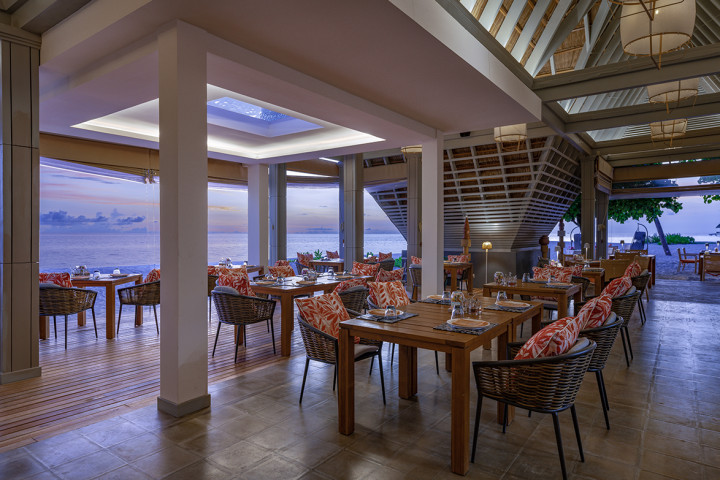 Ginger Moon®
Experience the sizzling energy of an Asian street market at this exciting dinner restaurant. Platters and bowls of vibrant vegetables, tender meats and zingy herbs prepared in front of you in the open kitchen, and made just as you like.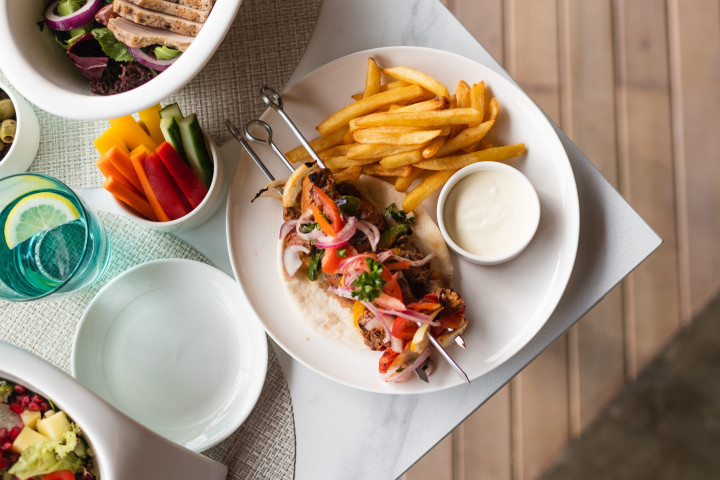 Tazäa®
Explore the flavours of the ancient Spice Route – plus timeless comfort-food favourites – in this all-day indoor-outdoor sunset-view dining venue.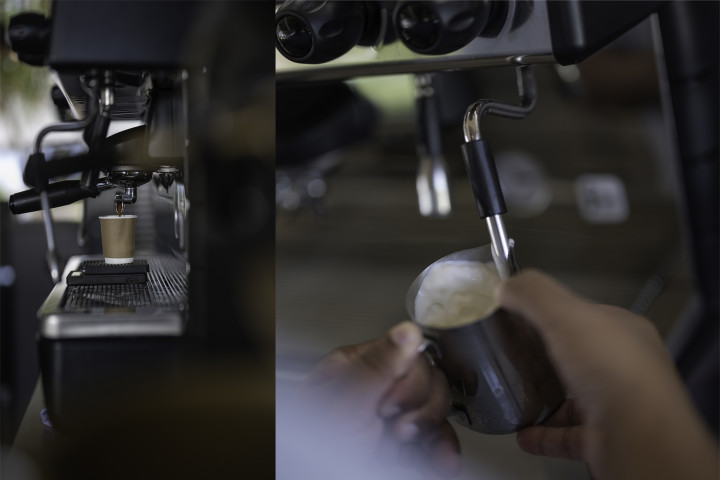 MYCOFFEE®
Non-stop coffee, tea, ice cream, bar and snack shop with delicious food and drink served all hours in an open-air lounge-café.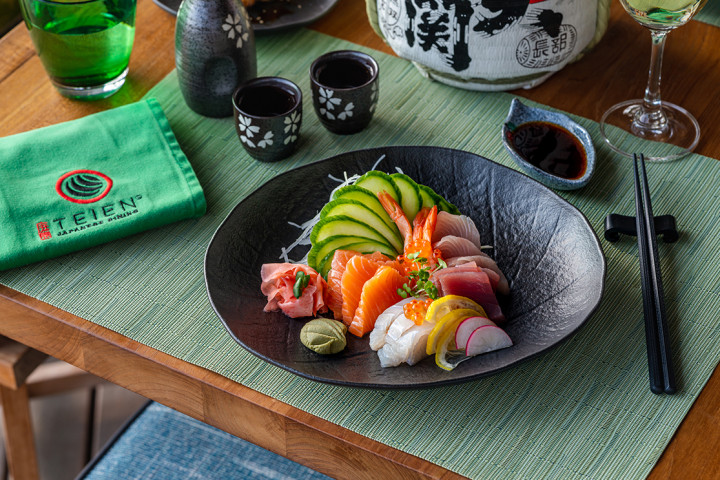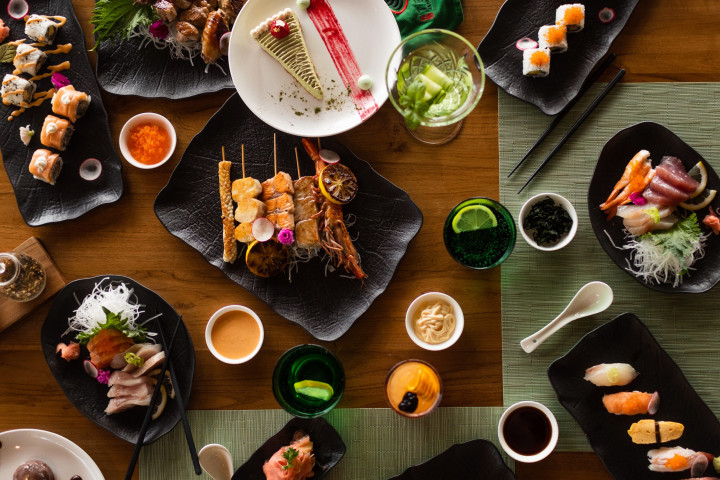 Teien®
Romance the night away in this seductive Japanese restaurant with sunset views.

Activities & Facilities
Dive & Watersports
Discover the aquatic world through house-reef, snorkelling or diving excursions to nearby dive spots. Full PADI Certification is available for beginners and advanced divers.
Kayak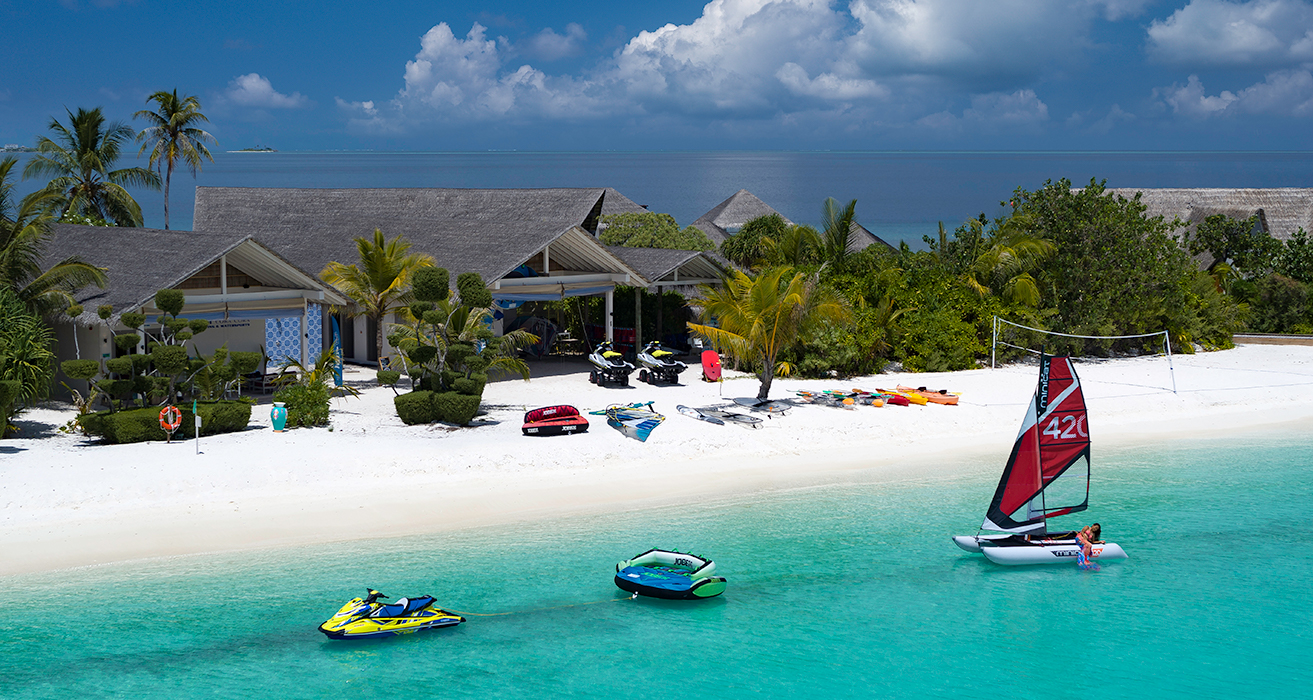 Catamaran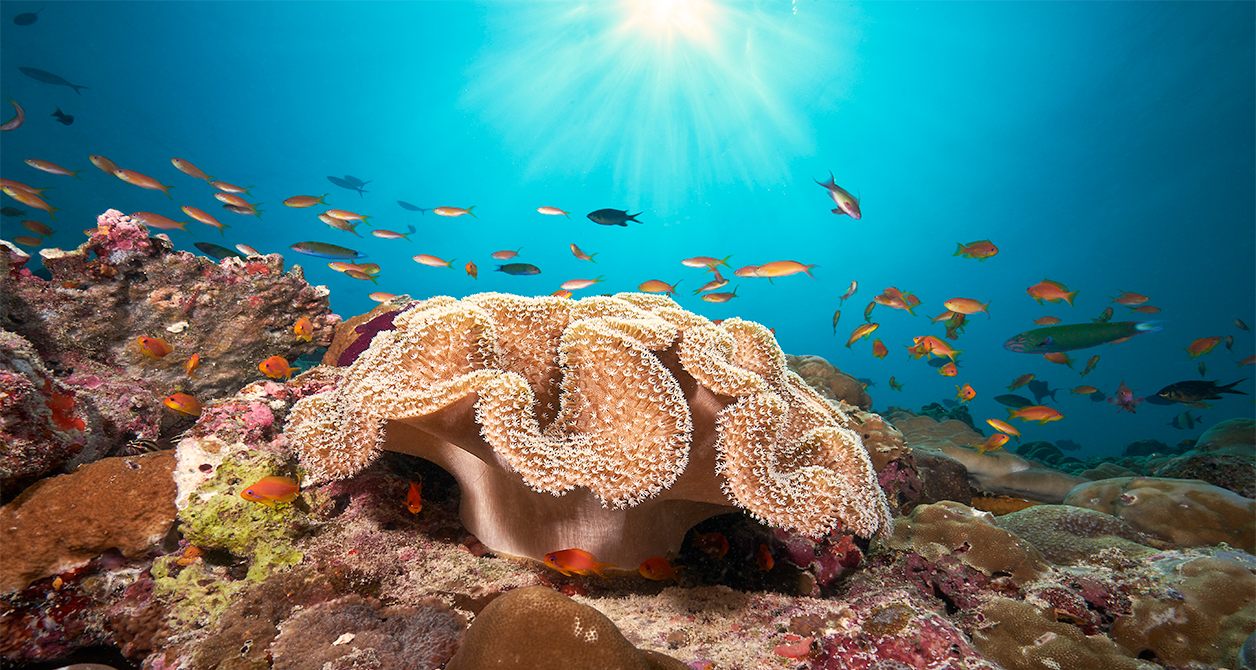 House Reef
CoRa kids® club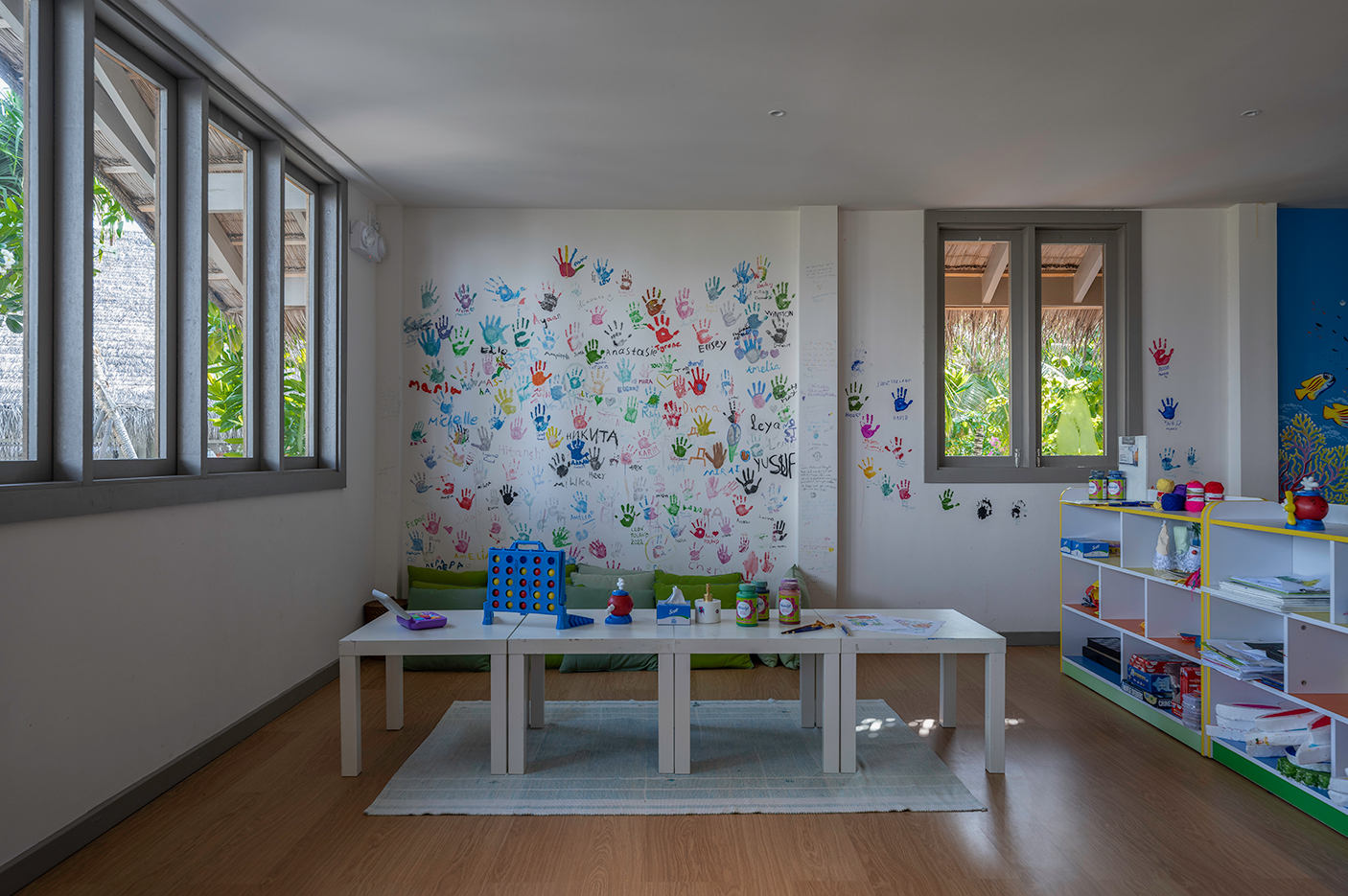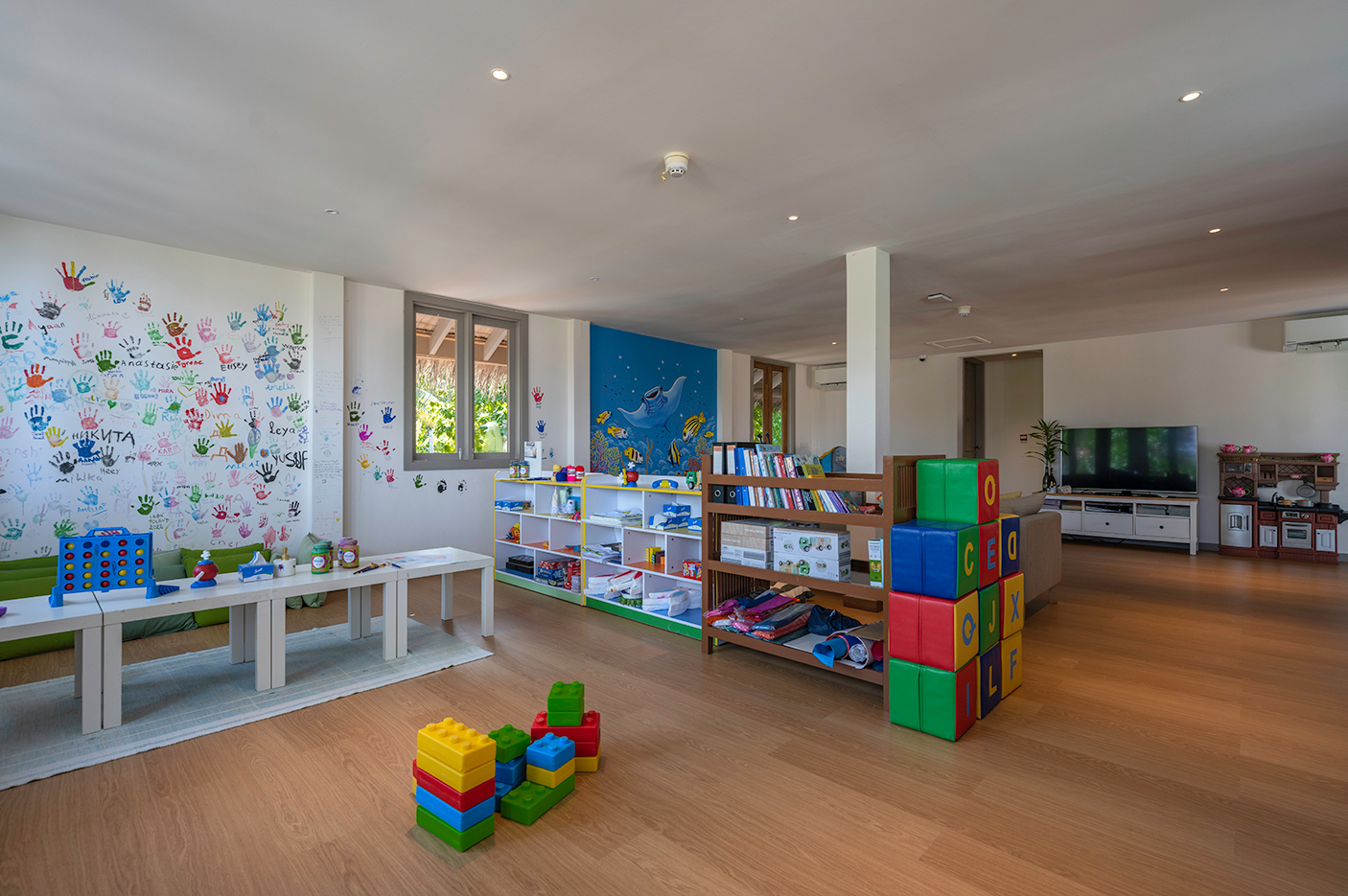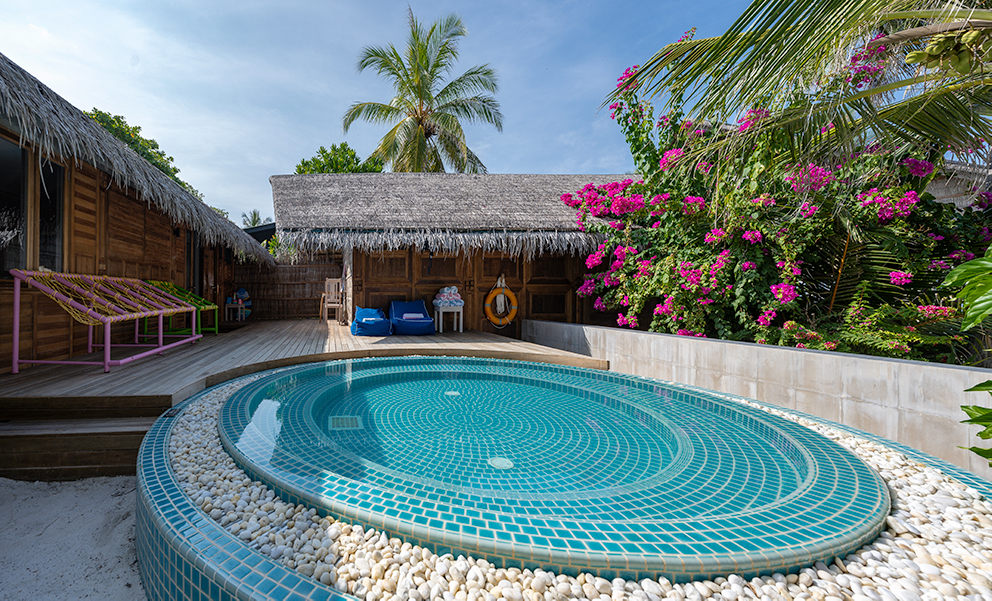 The Dutch Onion® Museum / Cora Cora
Dutch Onion® Museum has the most expansive collection of Maldivian cultural heritage outside the Maldives National Museum. Artefacts found on Maamigili dates from Pre-Islamic period to Colonial Period in the Indian Ocean.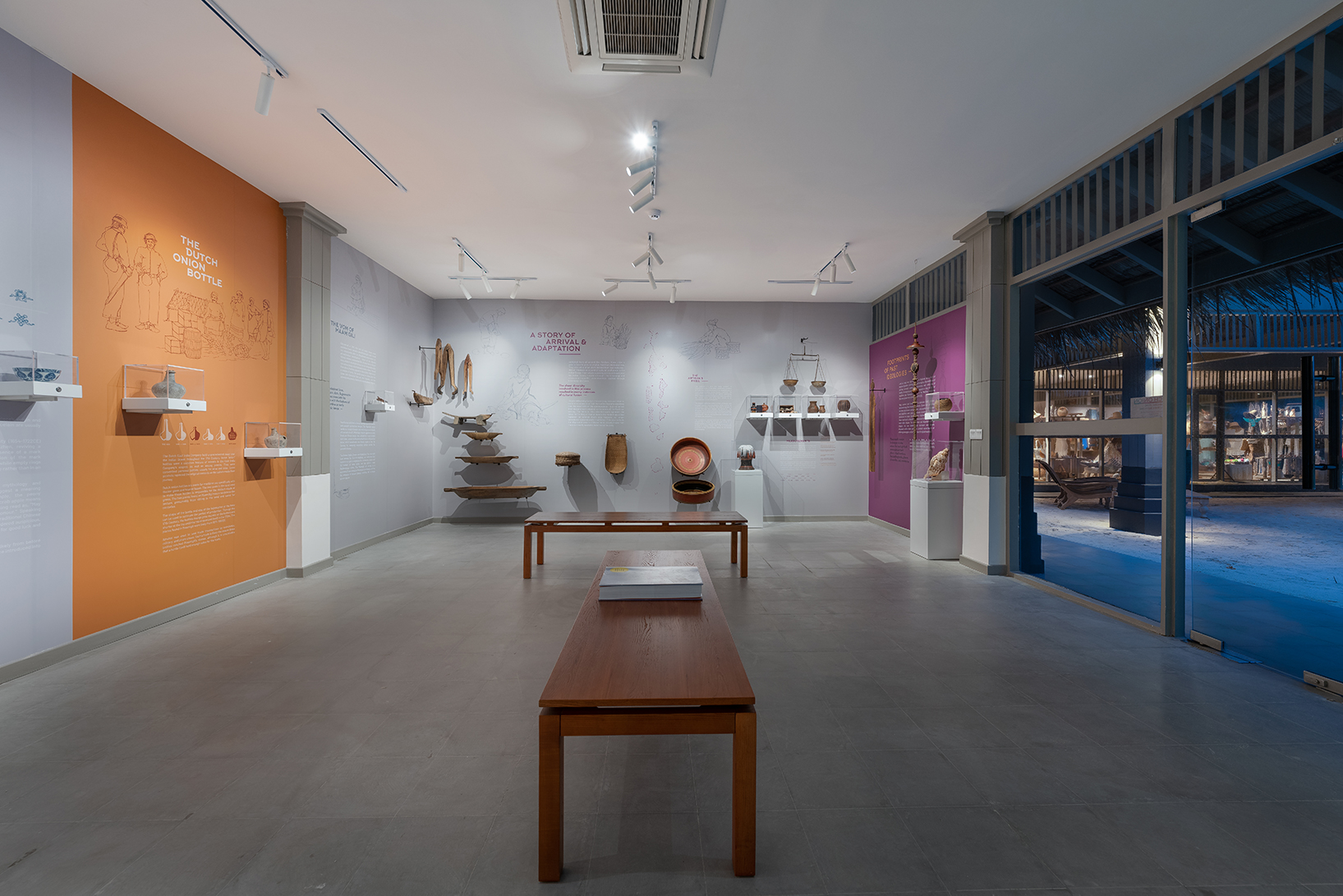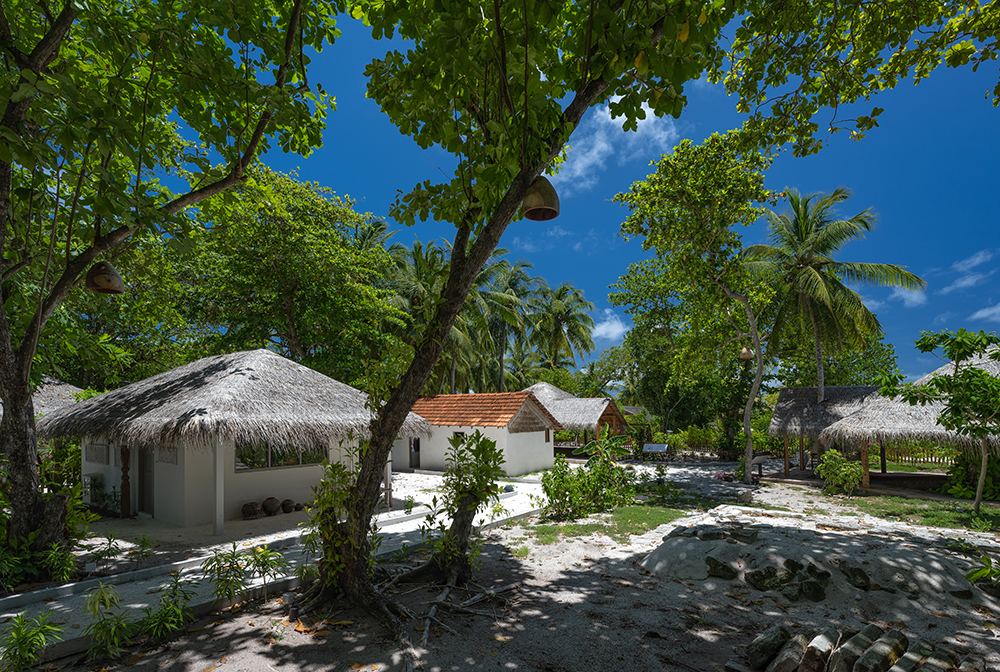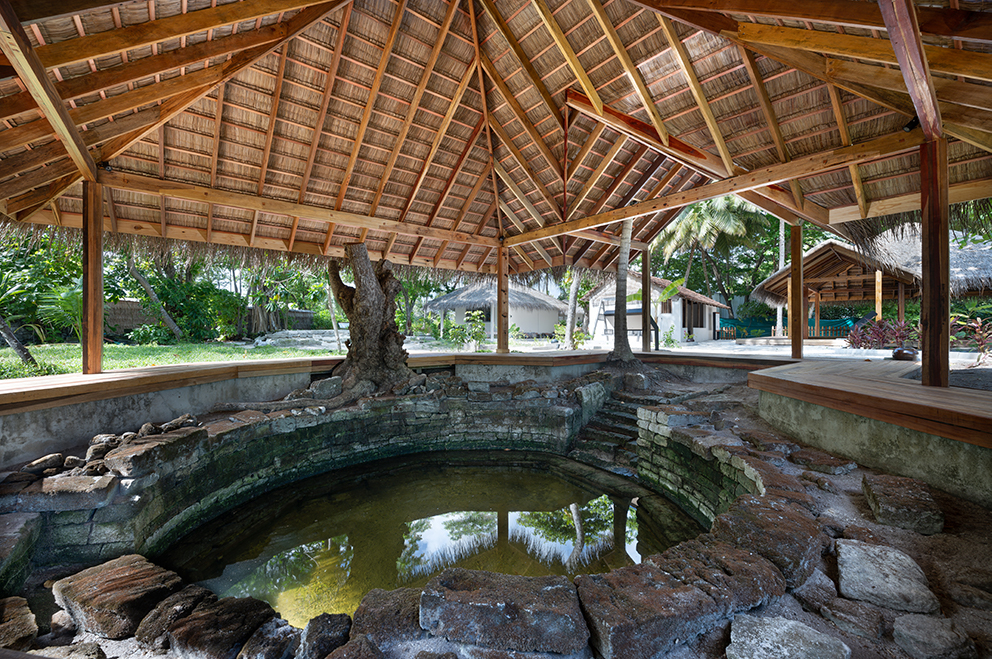 Art Hut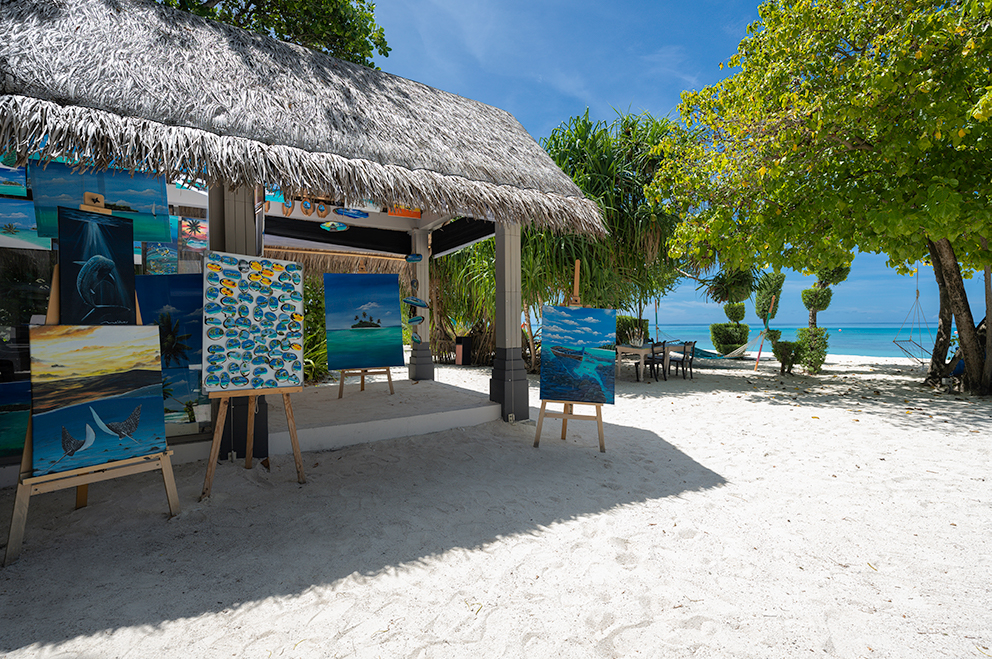 Wellness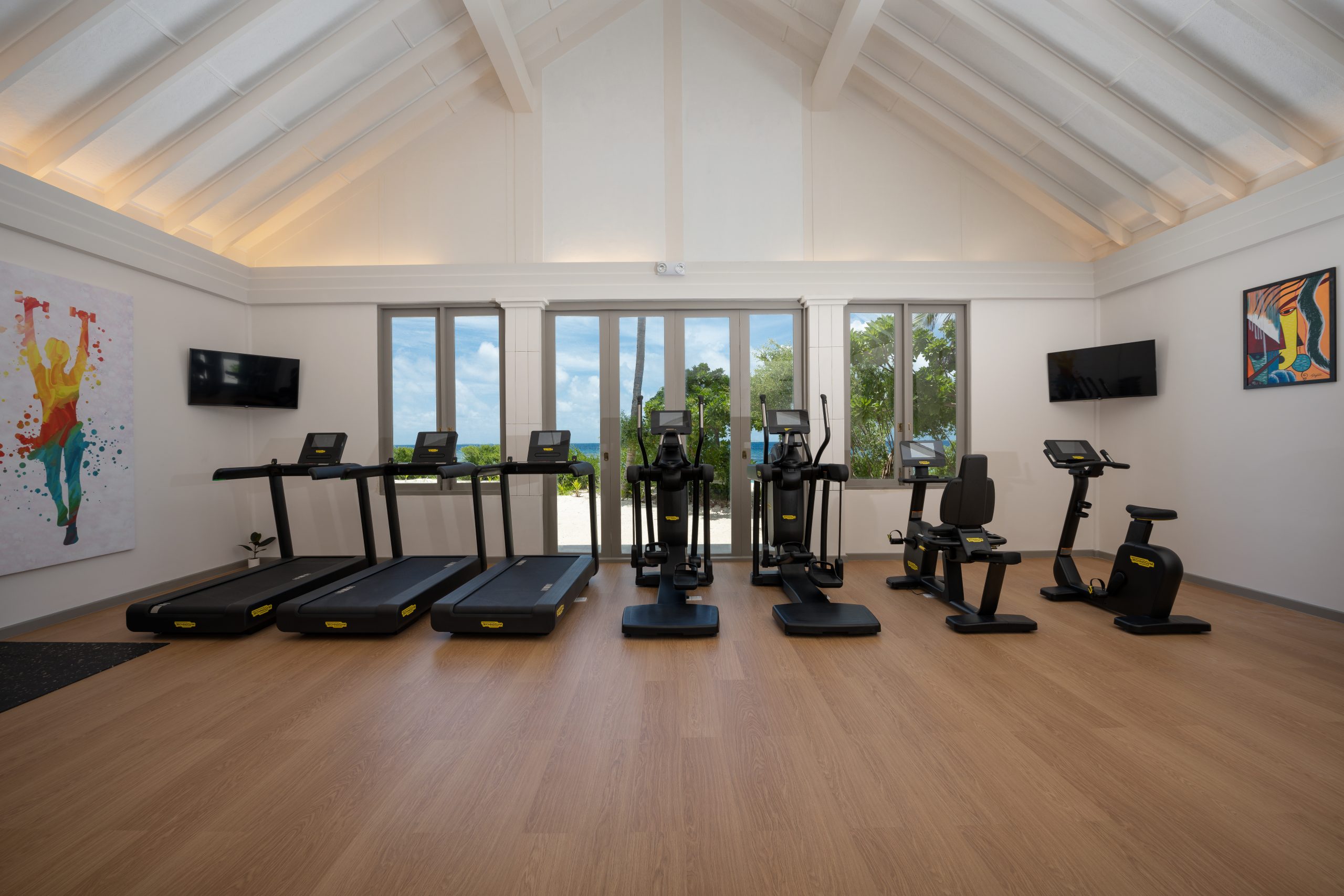 Fitness Center
Pump up your feel-good vibes with some power moves in our fitness center explorations.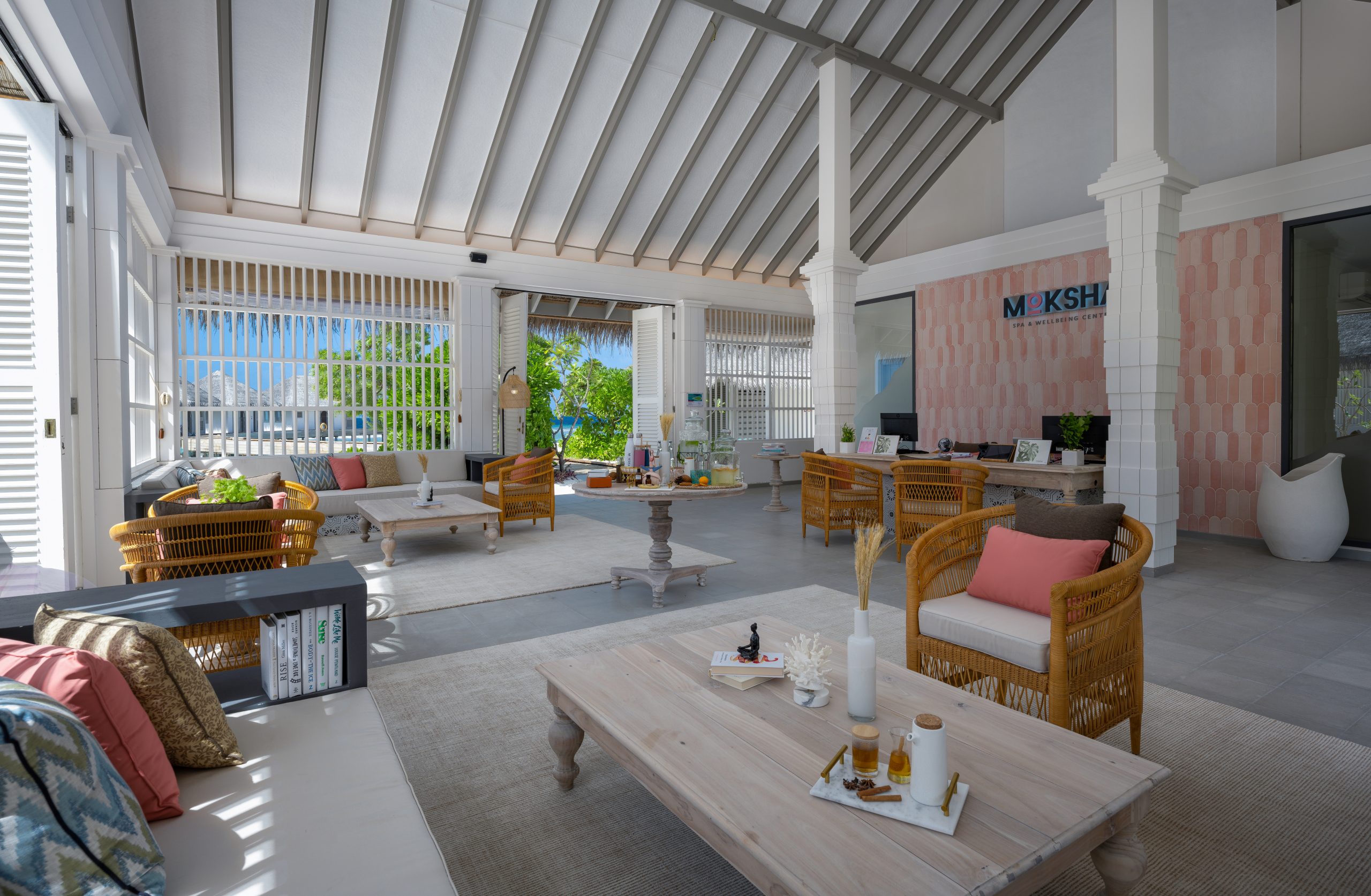 MOKSHA® Spa & Wellbeing Center
Rejuvenate and unwind with Asian-inspired treatments in our over-water spa suites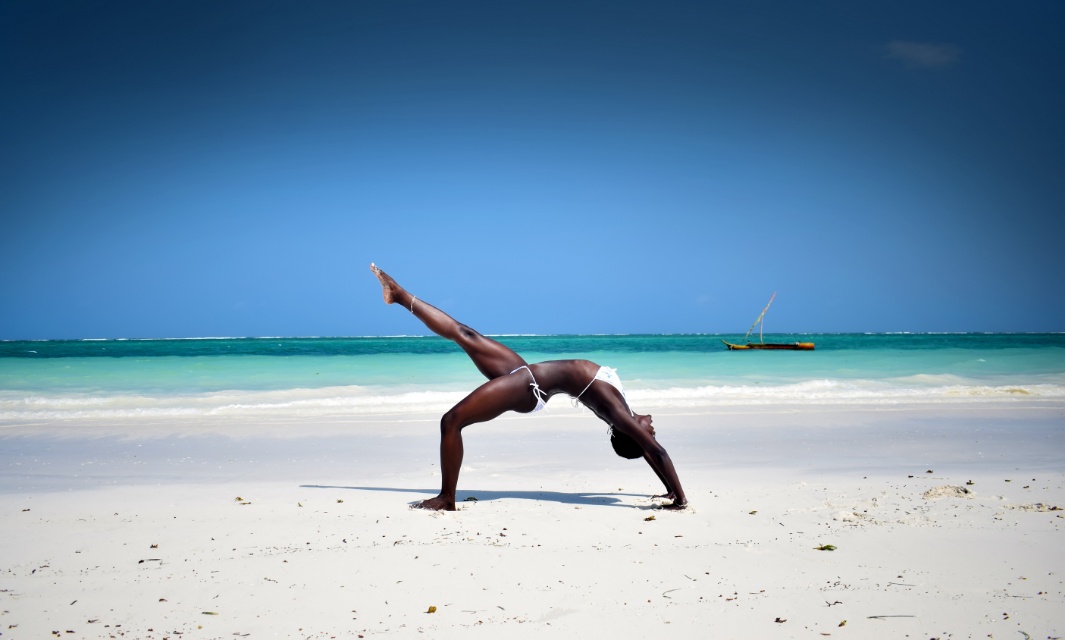 Mind & Body
Slow down and stretch out with mind-calming and body-warming sessions in our yoga pavilion.