Park Hyatt Maldives Hadahaa
Park Hyatt Maldives Hadahaa is an exclusive, barefoot luxury hideaway set on a tropical island at the heart of one of the largest and deepest natural atolls in the world. Hadahaa is secluded, untouched and authentic with its pristine waters and 360 degree house reef teeming with marine life, just steps from each villa. The resort blends architecturally innovative design with local culture and environment, offering a seamless integration of modern accommodation and natural ambience.
Book Now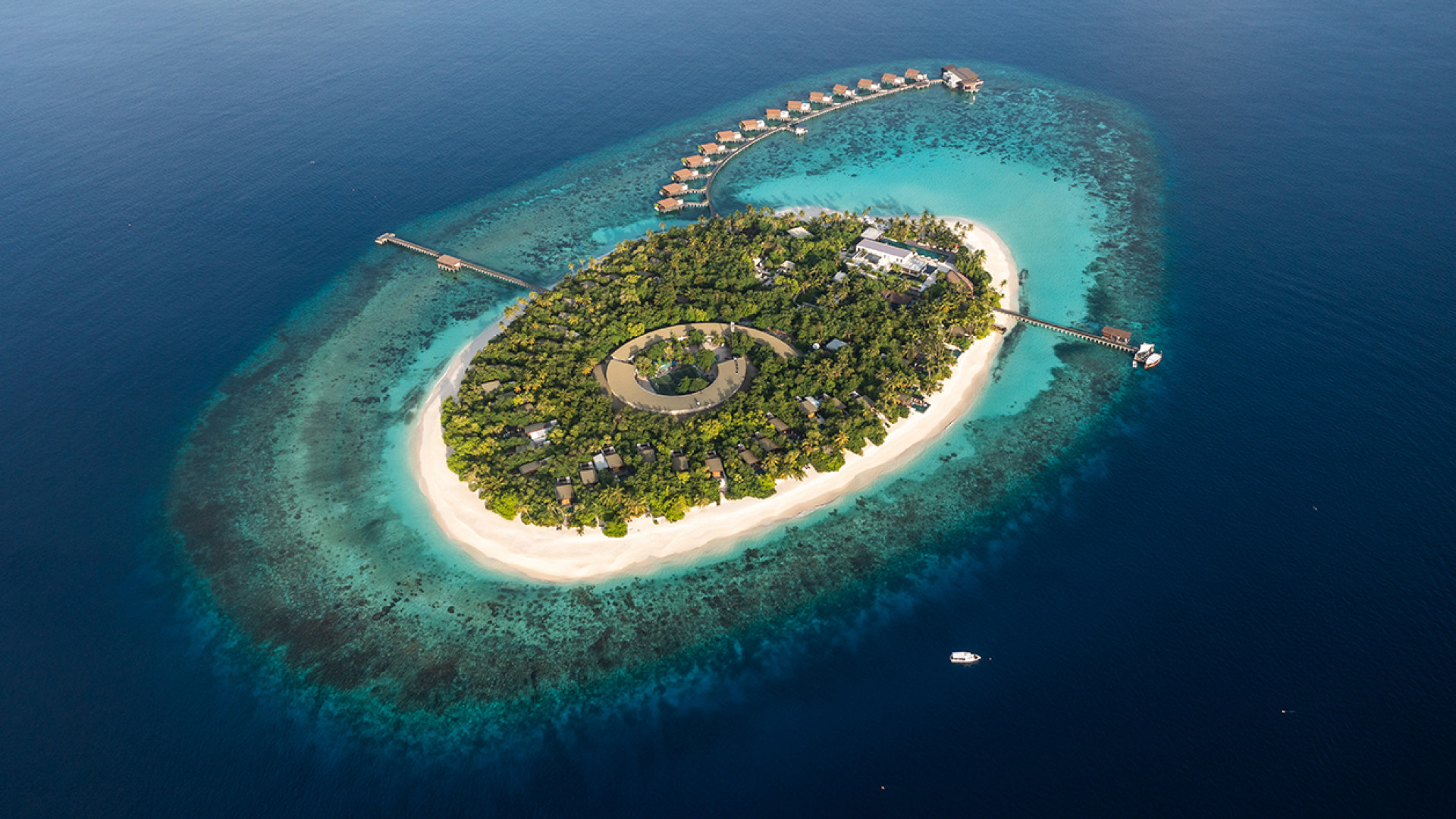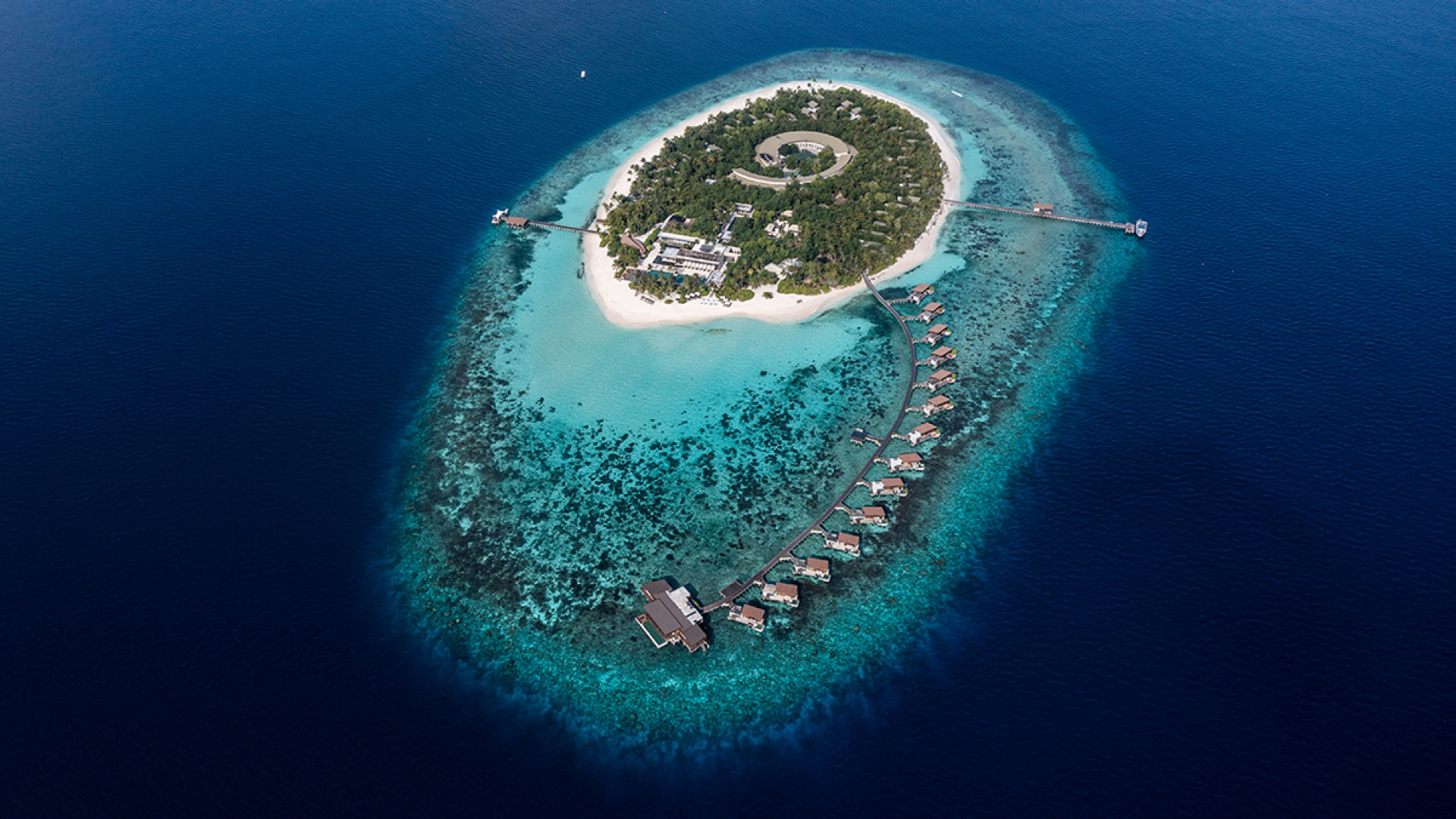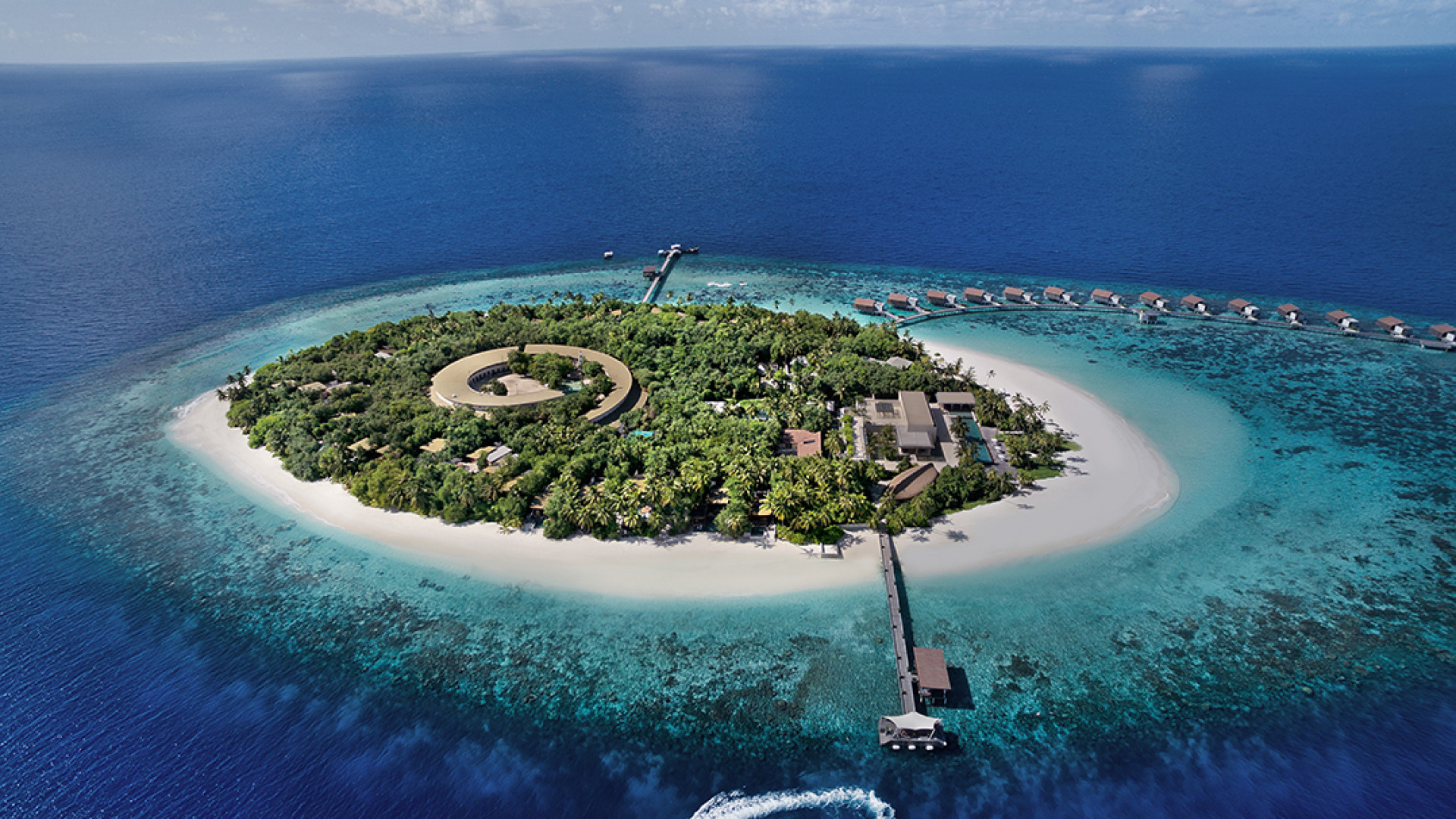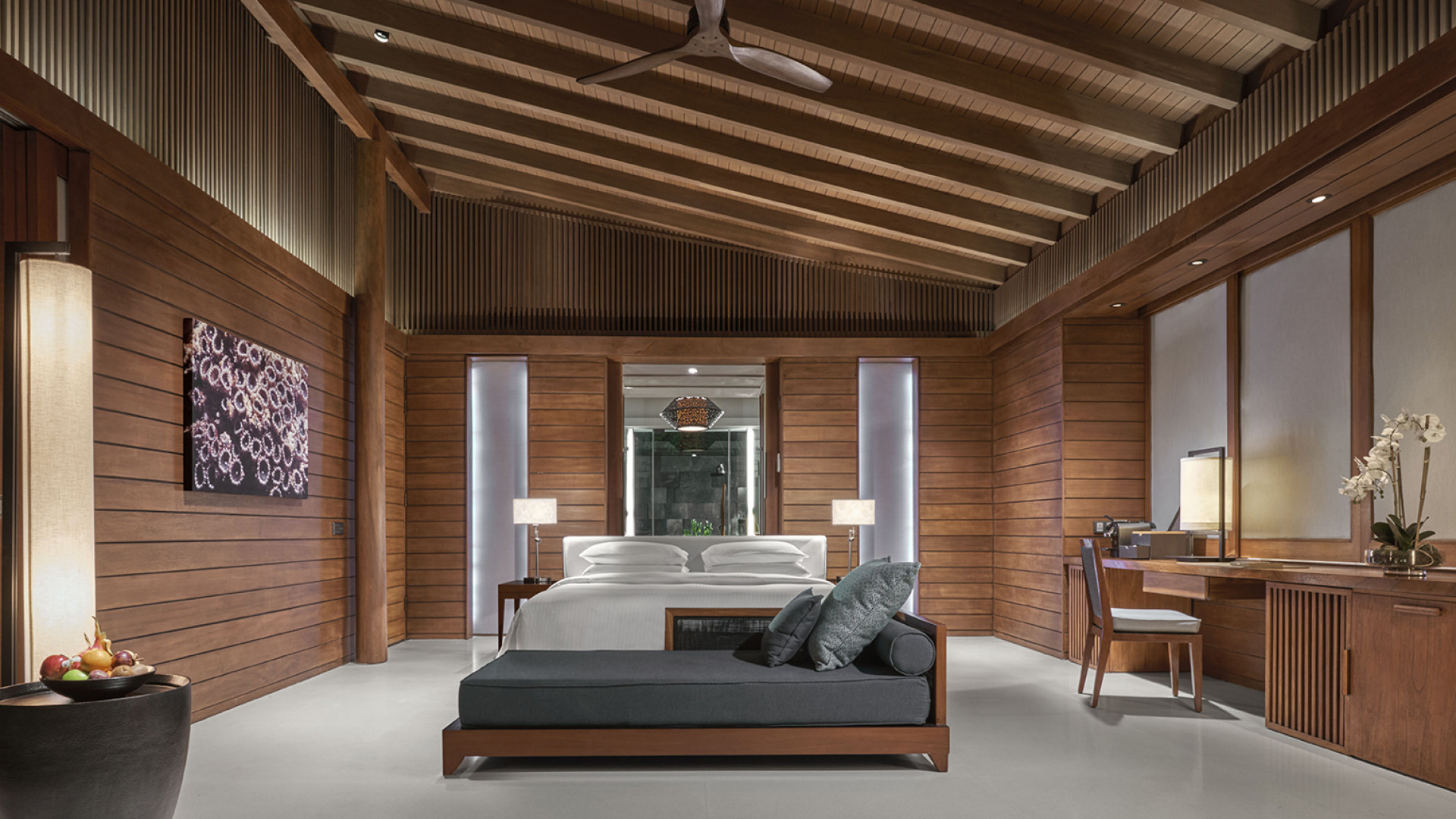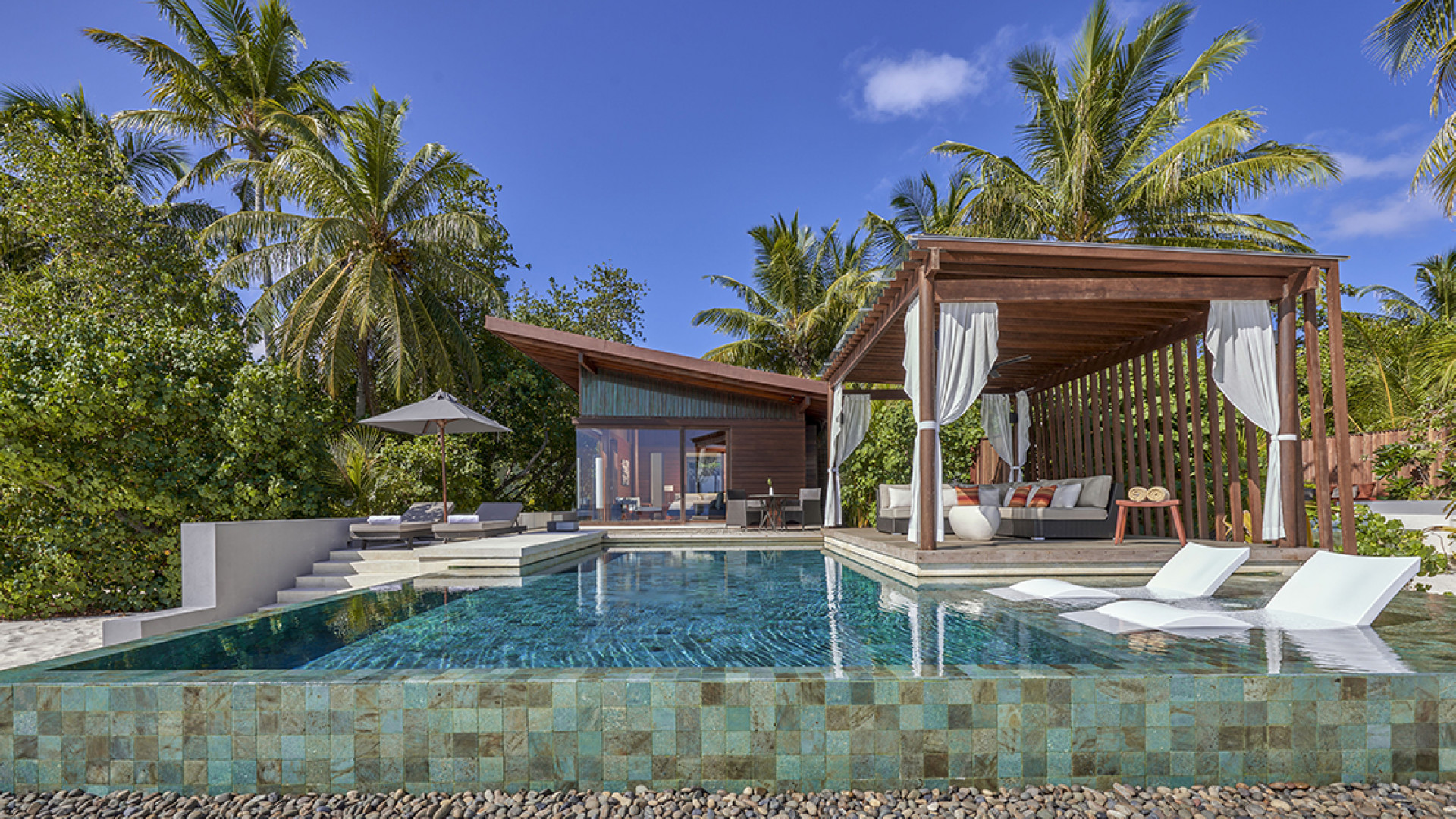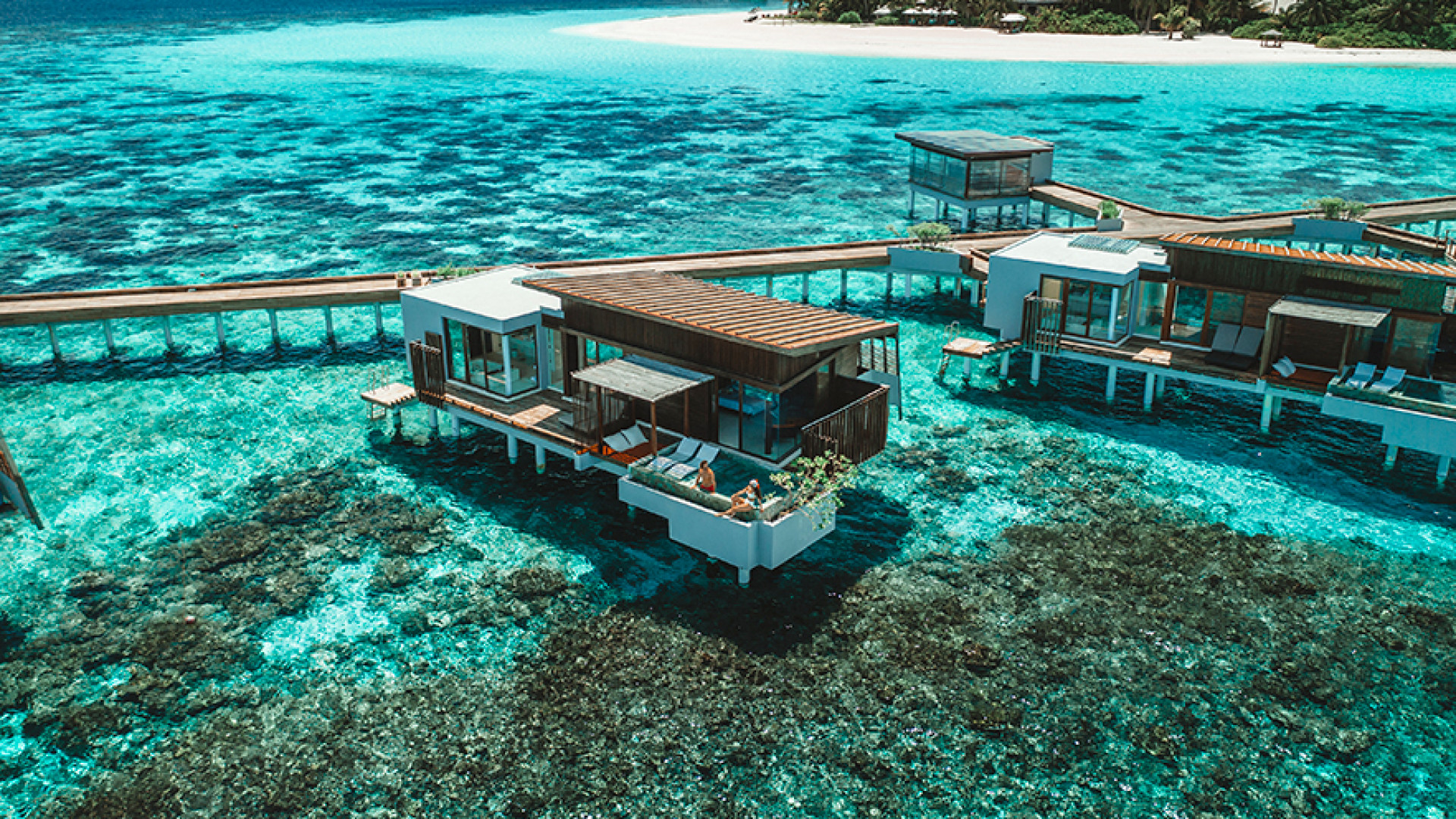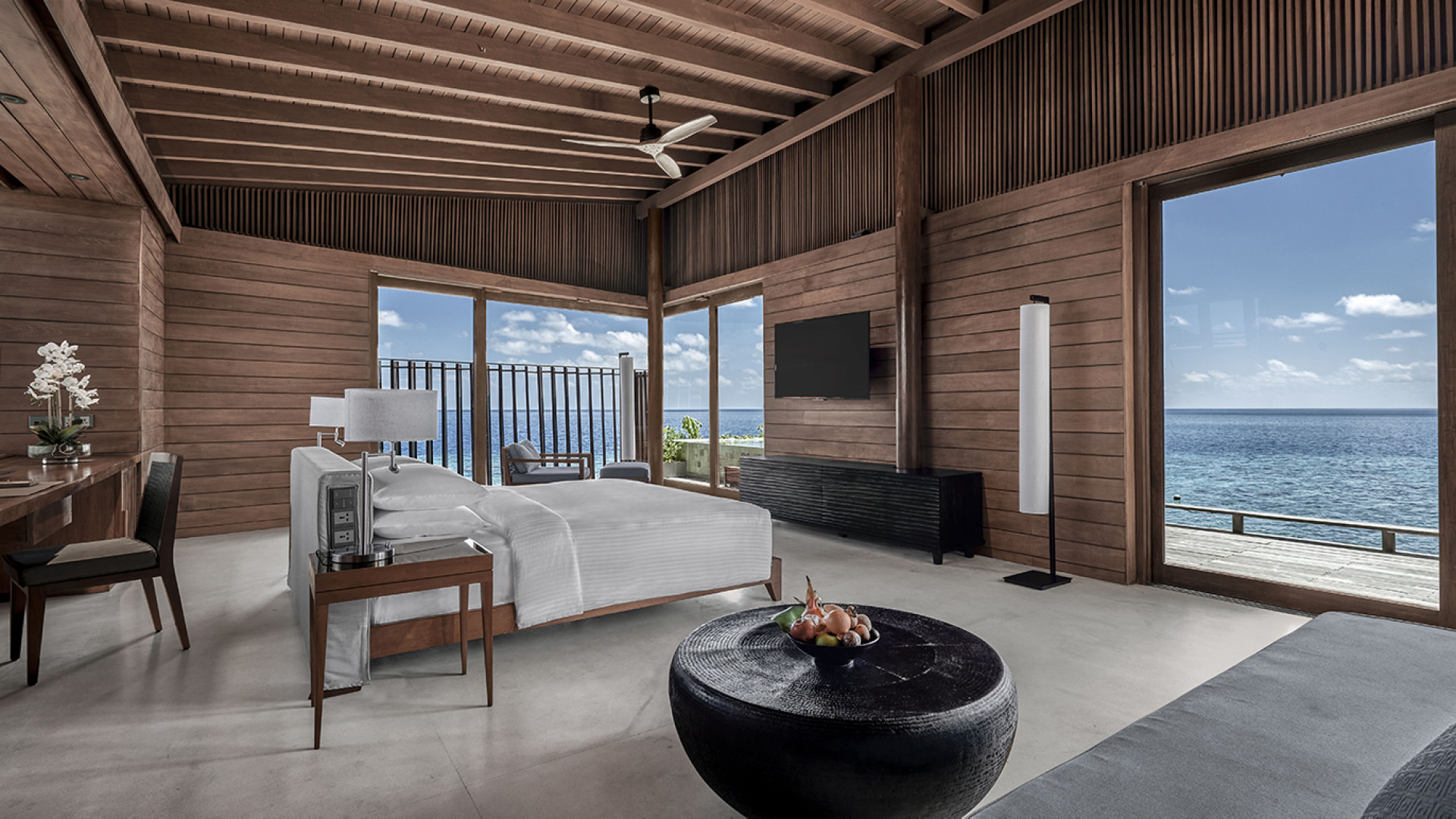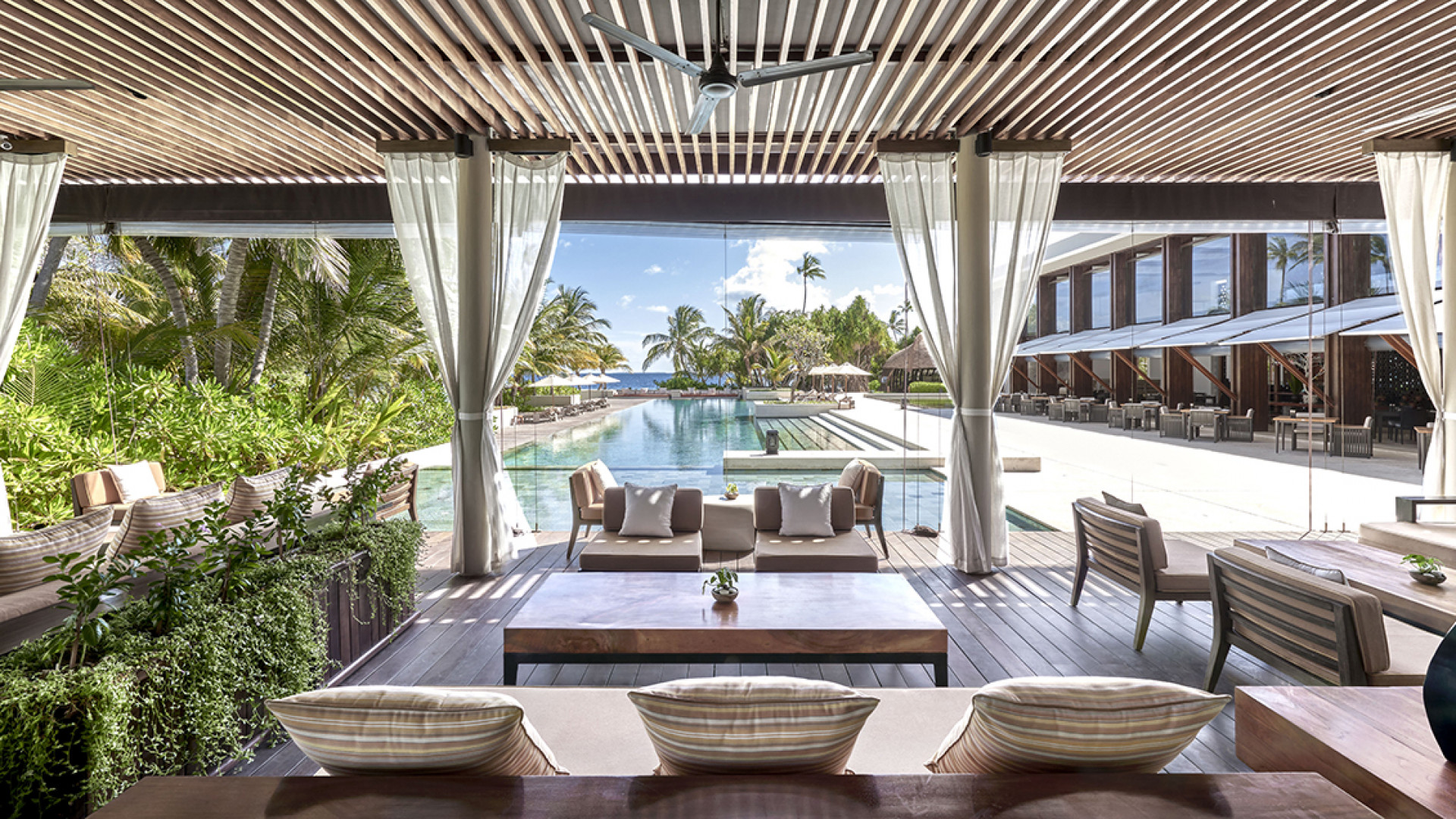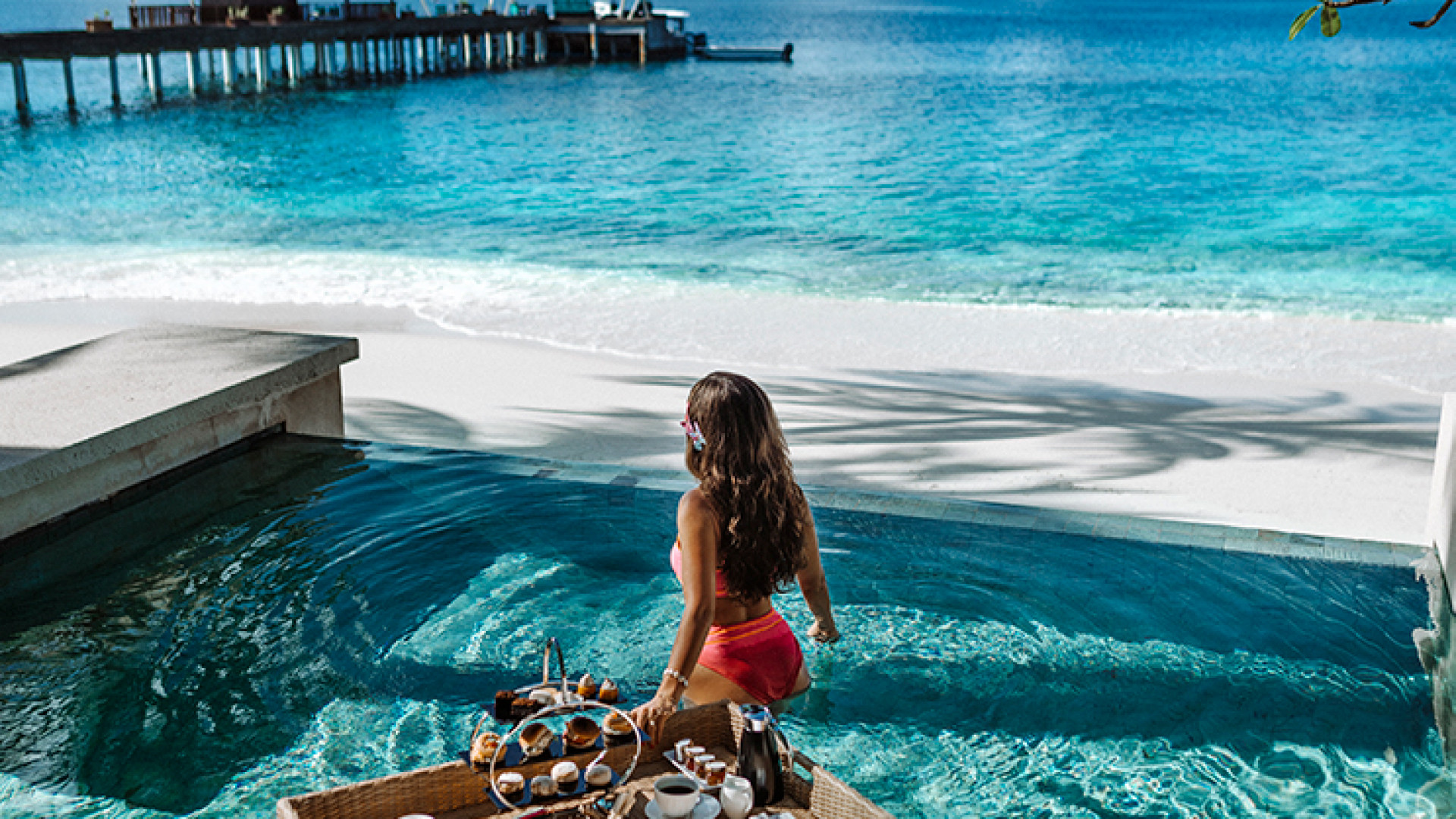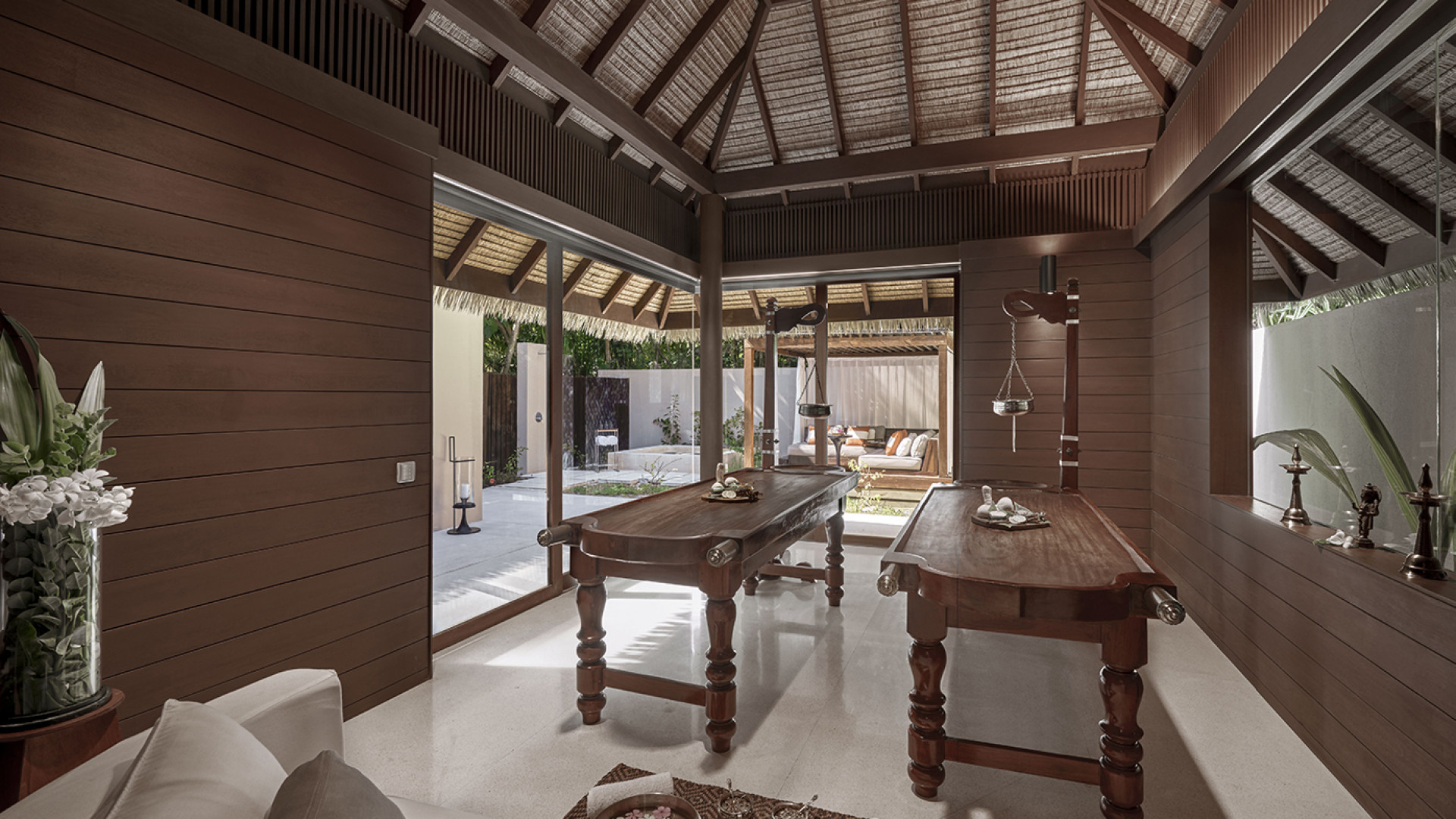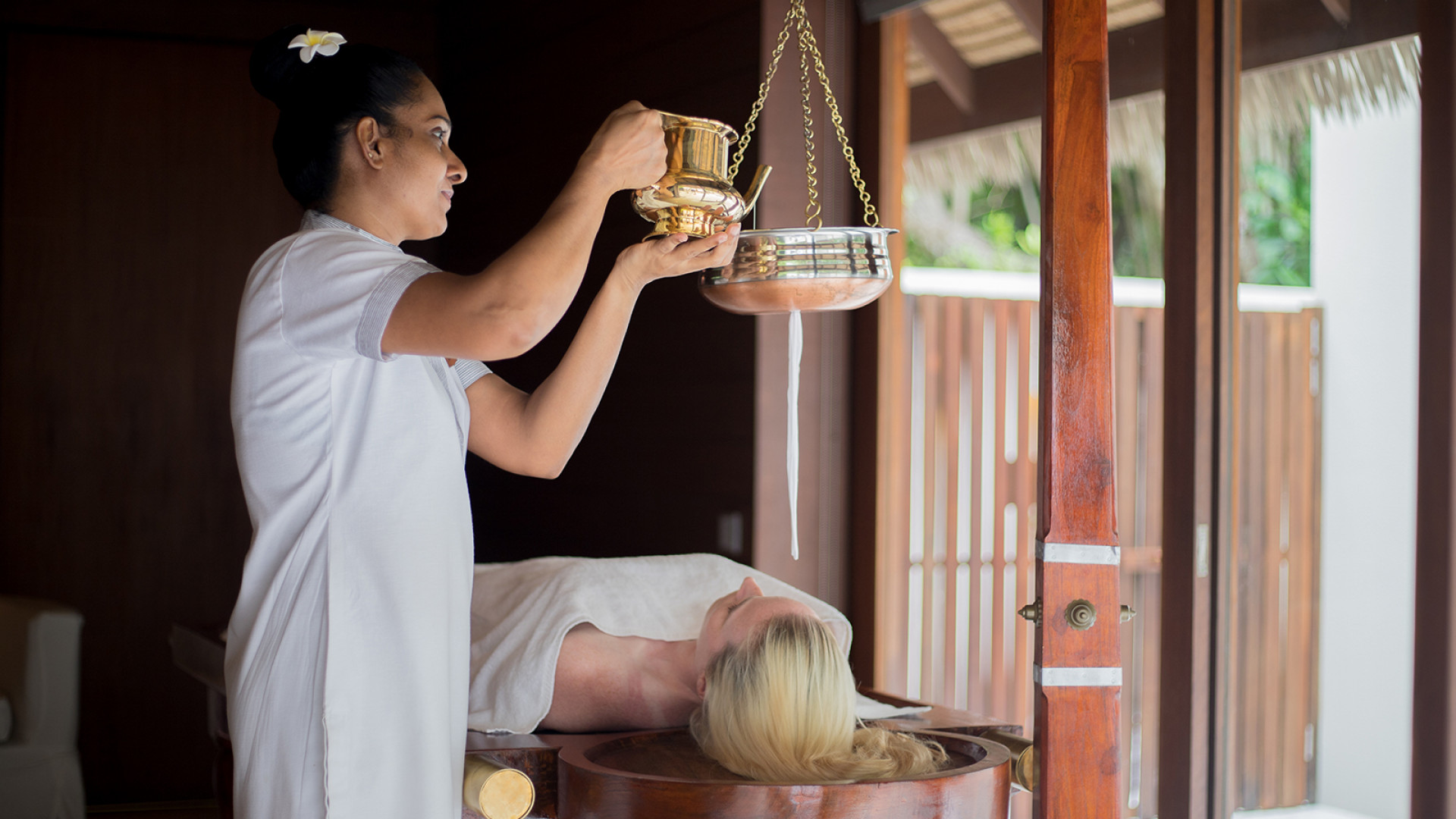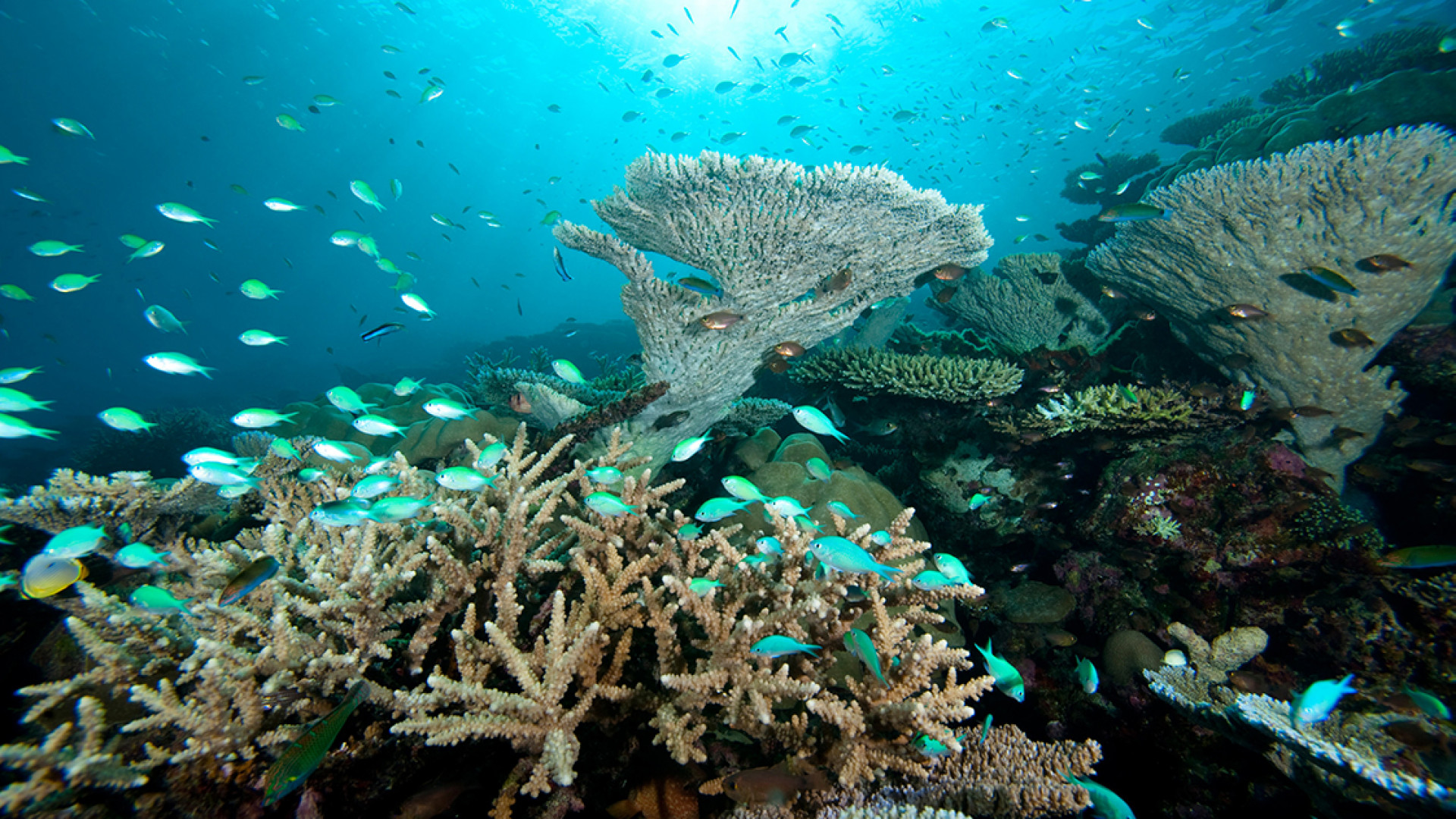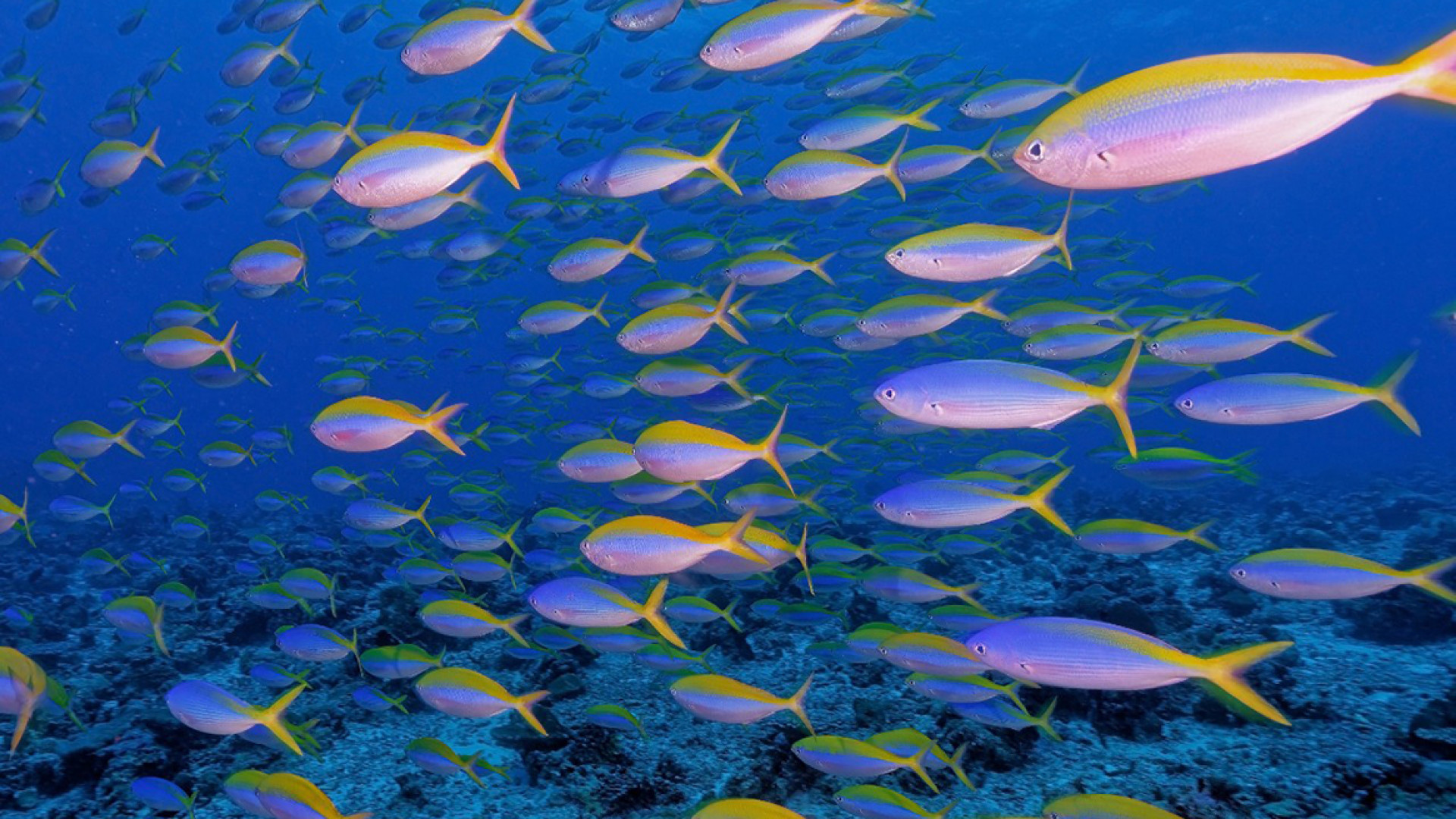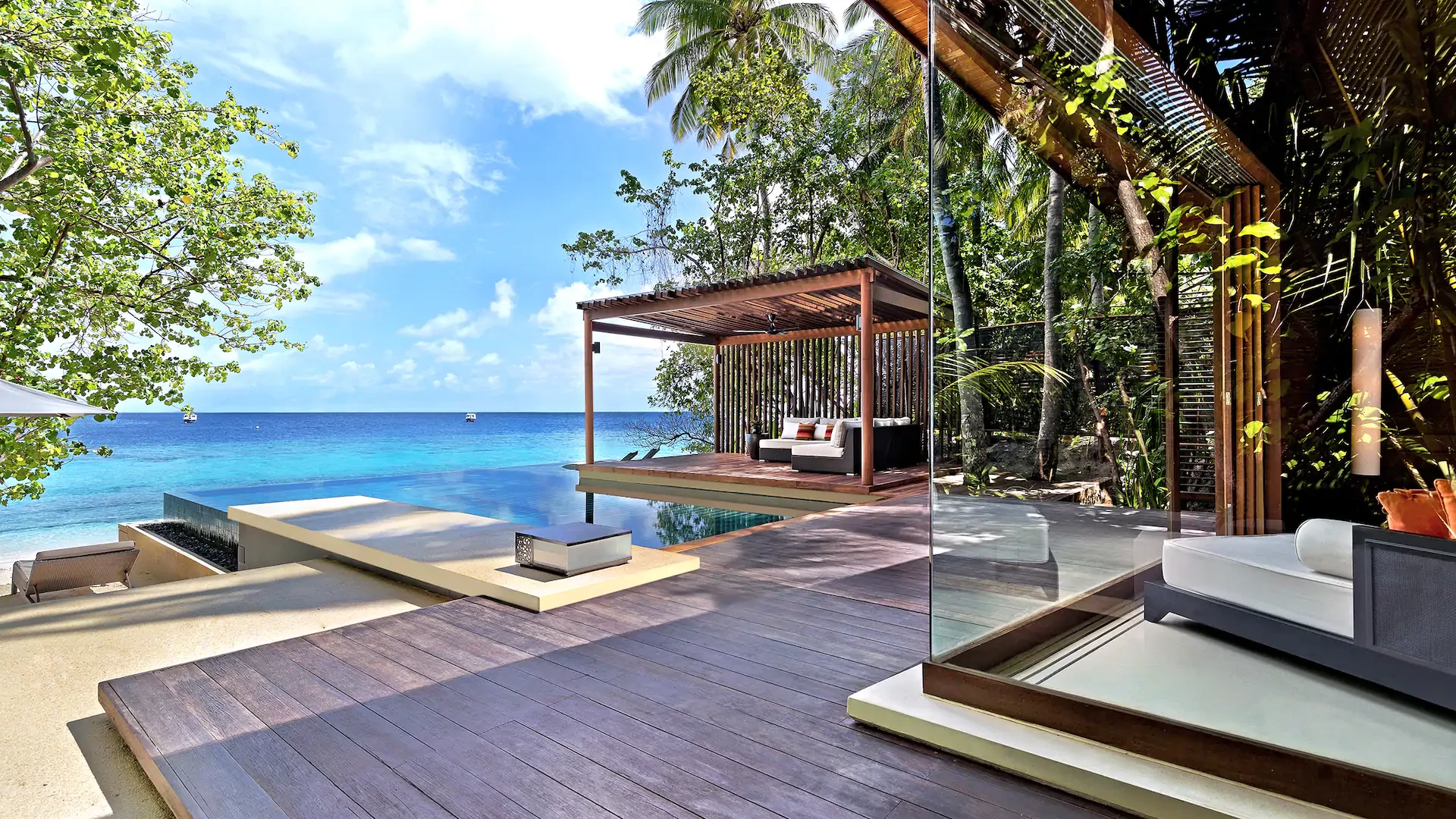 Pure shores of untamed nature hidden close to the equator, where privacy and Maldivian barefoot luxury complement endless azure waters encircled by a preserved house reef. Explore the natural beauty of the remote Huvadhoo Atoll, whether learning essential survival skills as a 'castaway' before feasting upon a BBQ of fresh fish from the lagoon, picnicking on a remote uninhabited island or partaking in snorkeling and diving adventures among sea turtles, black tip reef sharks, barracudas, spotted eagle rays and colorful tropical fish species. Engaging kids' activities immersed within nature's playground or a deeper dive into the ocean and marine life preservation at the Blue Journeys Dive and Activity Center, present insights into sustainable initiatives to preserve the fragile environment and traditional Maldivian way of life. 50 luxury villas set amongst tropical greenery just steps from the beach or over water villas with direct access to the lagoon promise an idyllic private island retreat for couples and families. Indulge in exquisite culinary journeys at sophisticated yet casual restaurant, bar and lounge choices with unforgettable tailored private dining.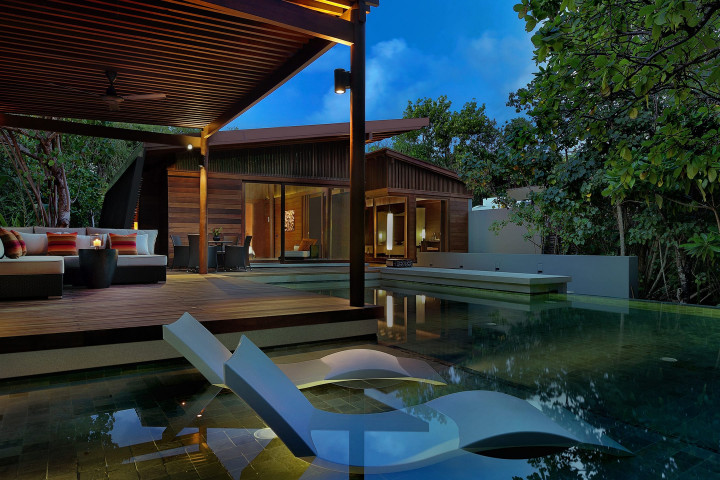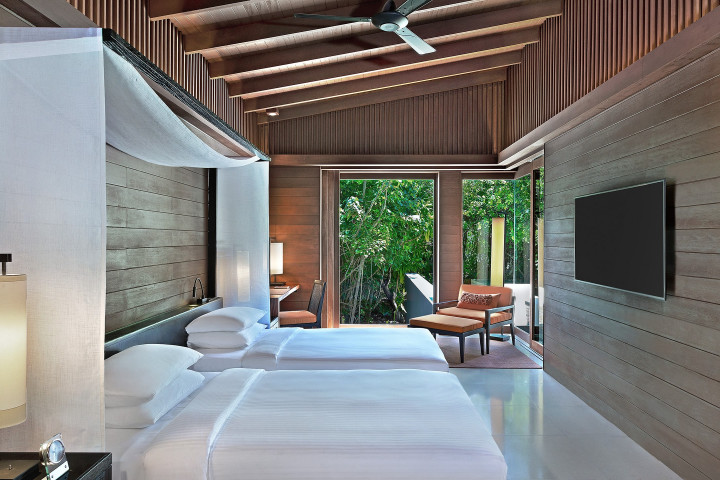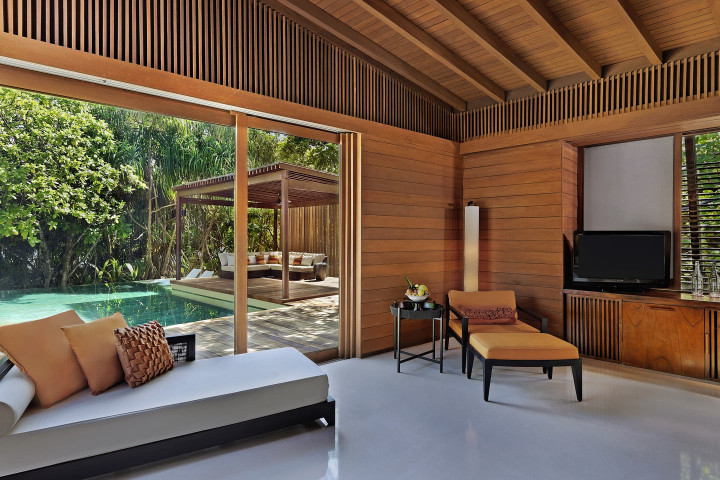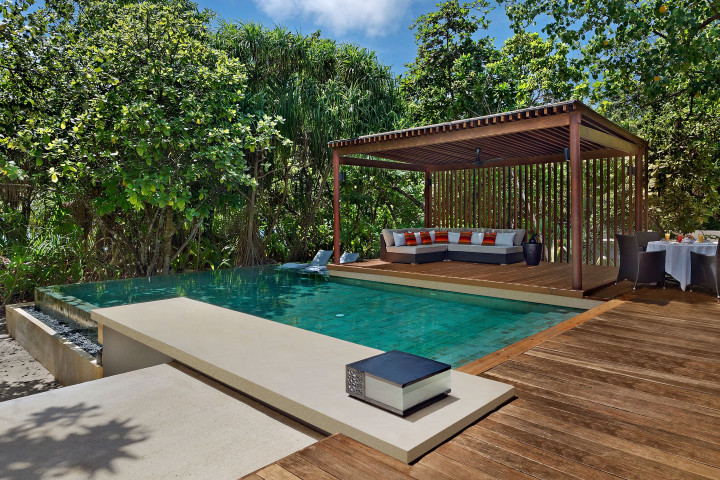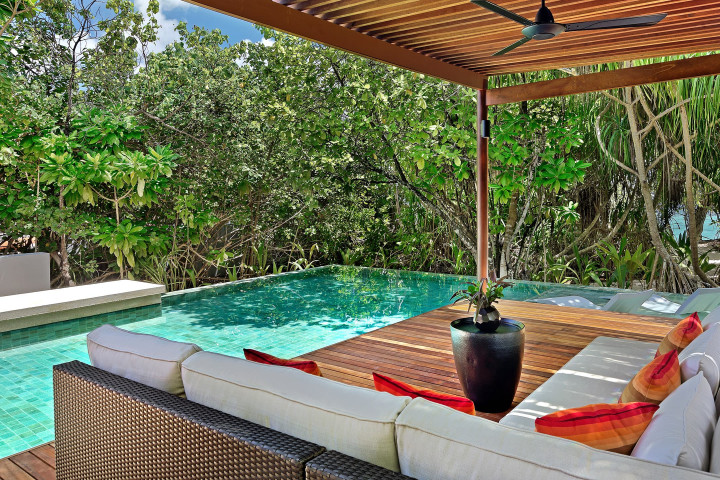 2 Bedroom Beach Pool Villa
Feel at home in our 300 sq m villa fitted with a king size bed and a private outdoor terrazzo bathtub and rain shower area. Also includes a second bedroom at 44 sq m, fitted with two single beds and a separate bathroom. The villa features large pool with semi-submerged sun beds, outdoor bale/cabana.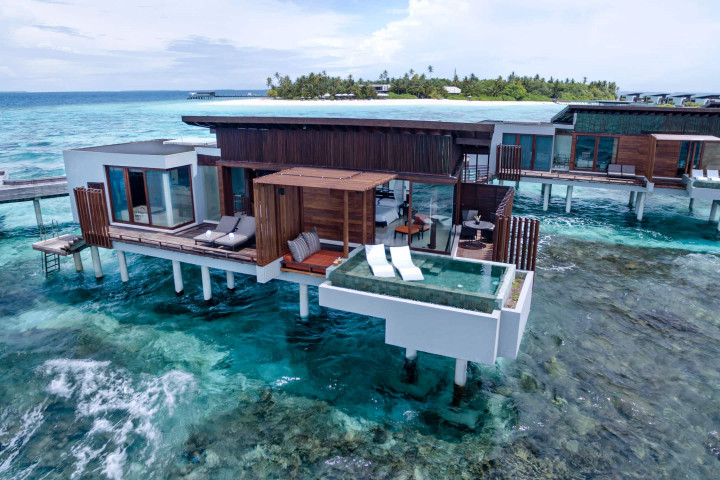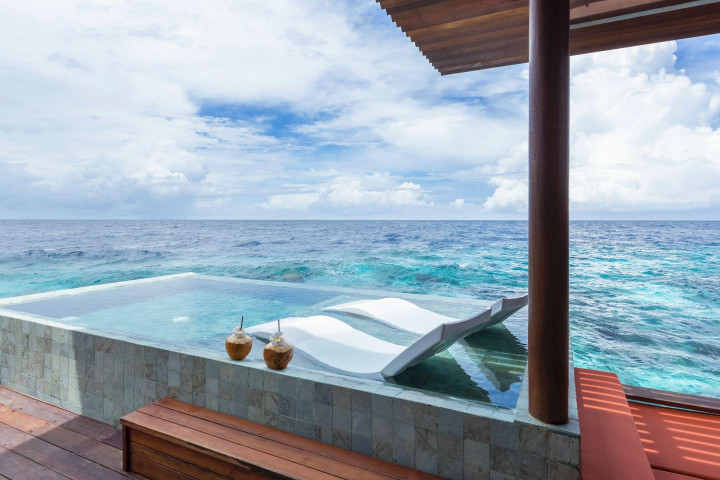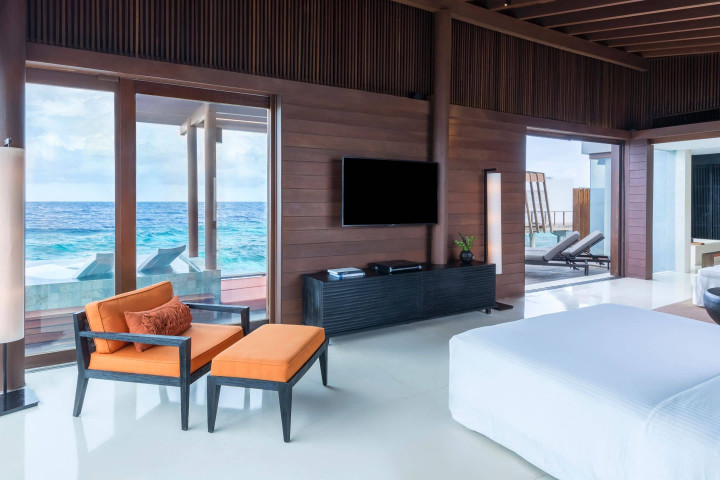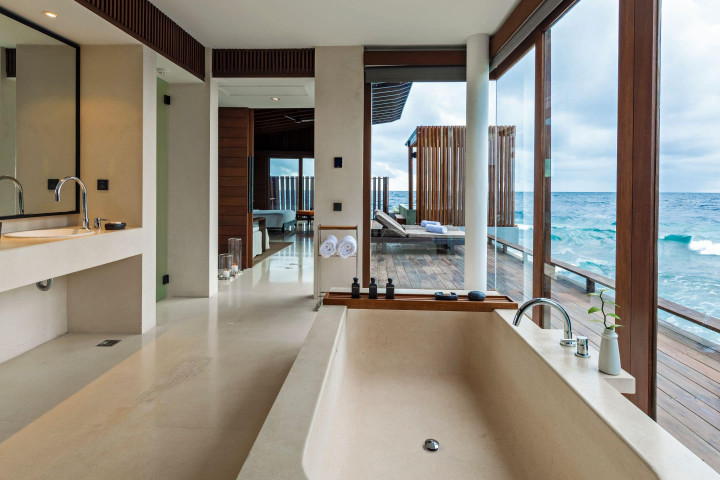 Overwater Sunset Pool Villa
Set your sights on breathtaking, panoramic views of the Indian Ocean, perched above the water in your own private 115 sqm luxury water villa. Relax under the stars on your own private deck with plunge pool and outdoor bale / cabana as you take in the full Maldivian experience.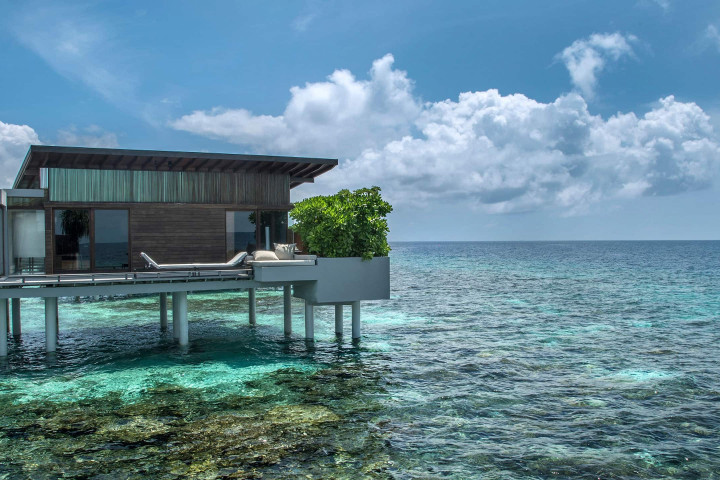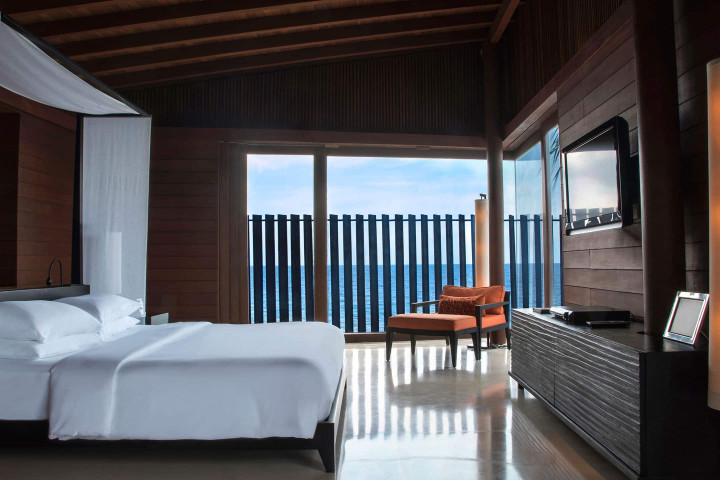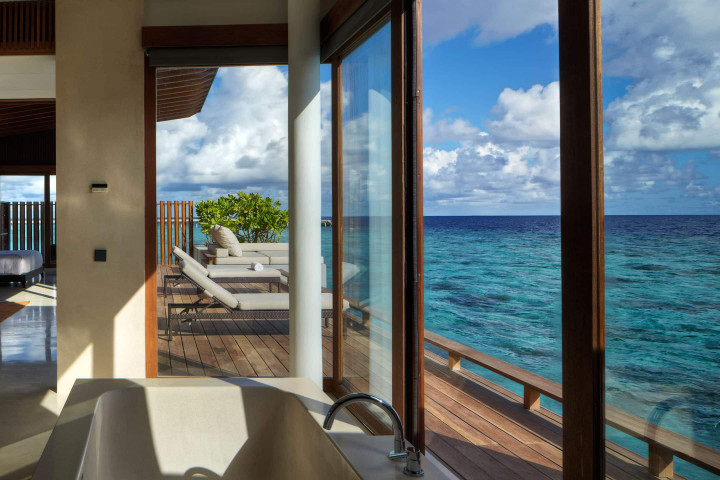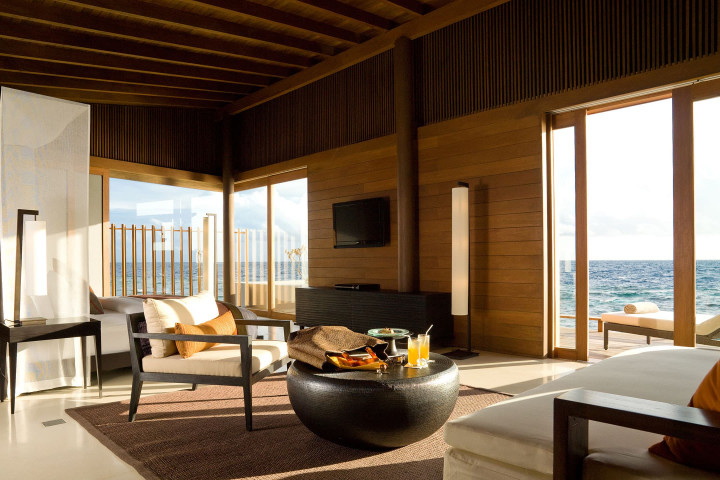 Overwater Villa
Unwind in our 115 sq m water villas with 180° views of the ocean, features a king bed, indoor bathtub, sun deck with daybed and direct access to the house reef.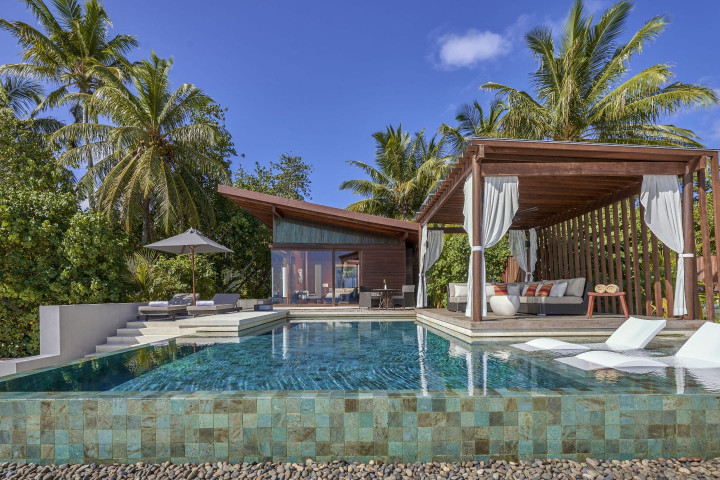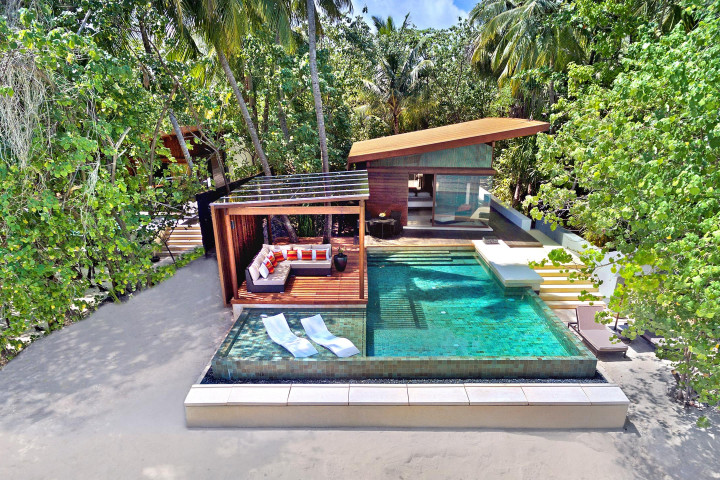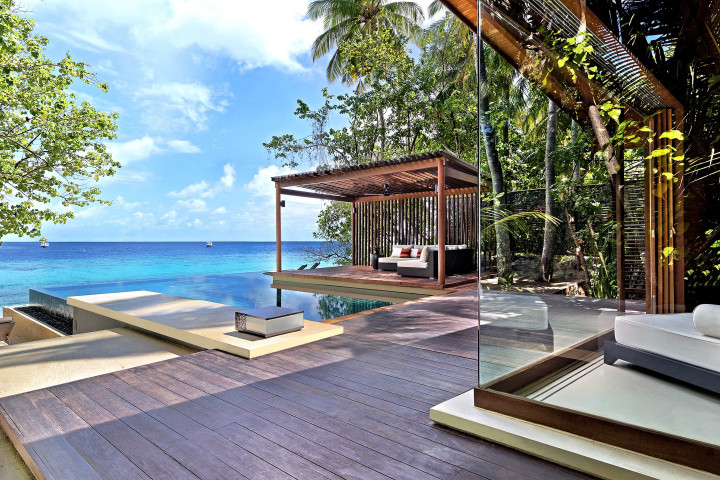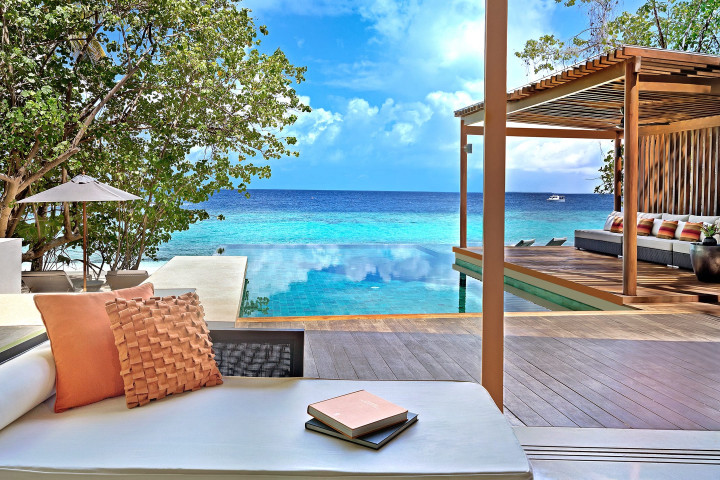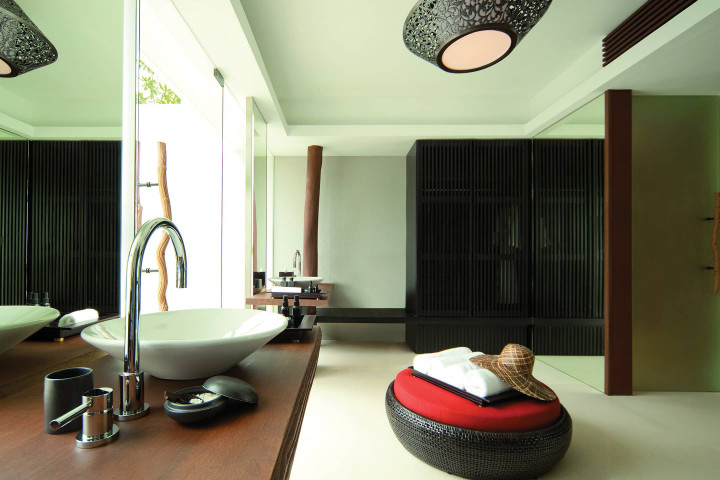 Deluxe Beach Pool Villa
Relax in our 265 sq m villa featuring a large pool with semi-submerged sun beds, outdoor bale/cabana, a king size bed and a private outdoor terrazzo bathtub and rain shower area.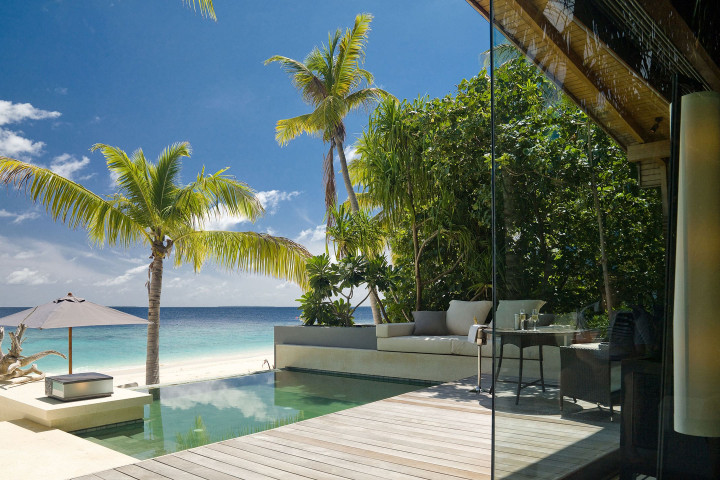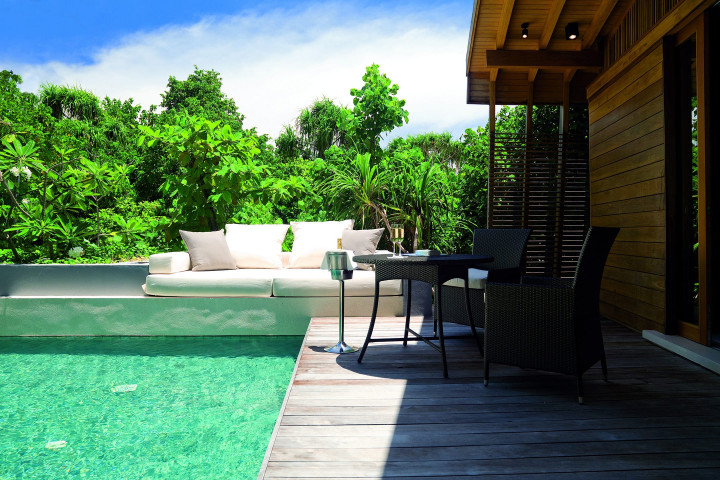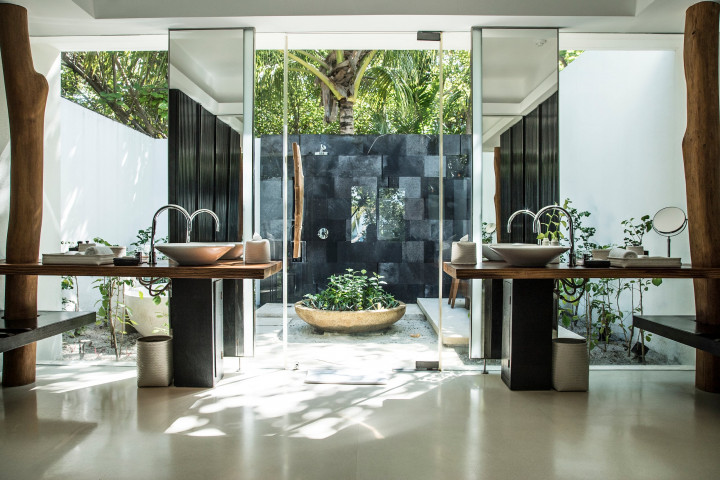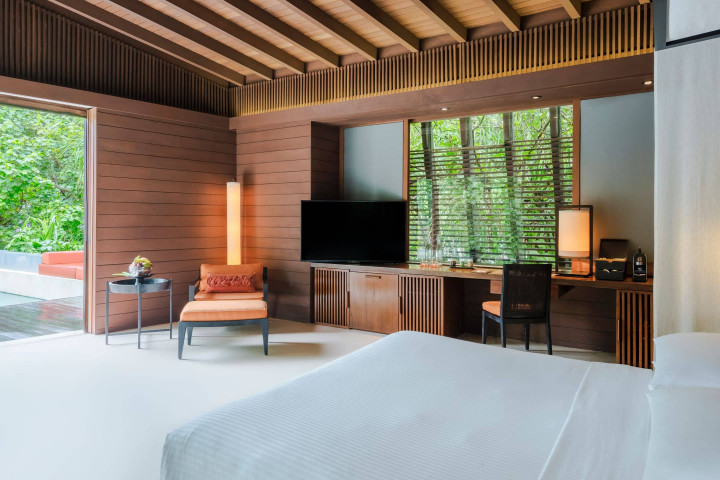 Beach Pool Villa
Our 180 sq m villas are fitted with a king bed, chaise lounge overlooking a private plunge pool and deck, indoor and outdoor shower area with terrazzo bathtub and rain shower area with direct beach access.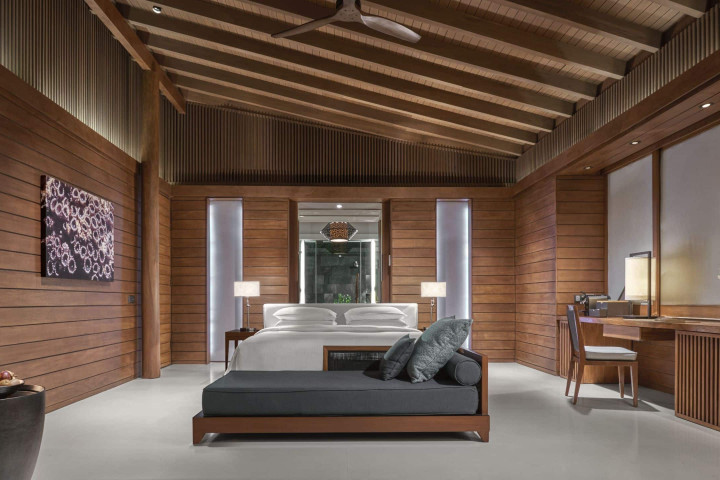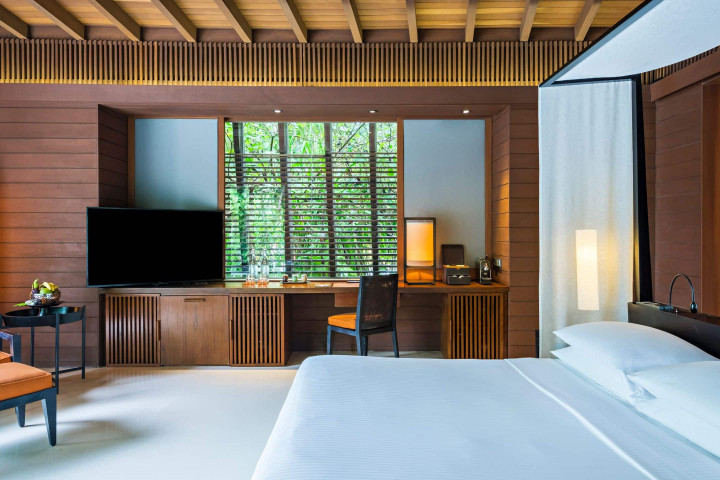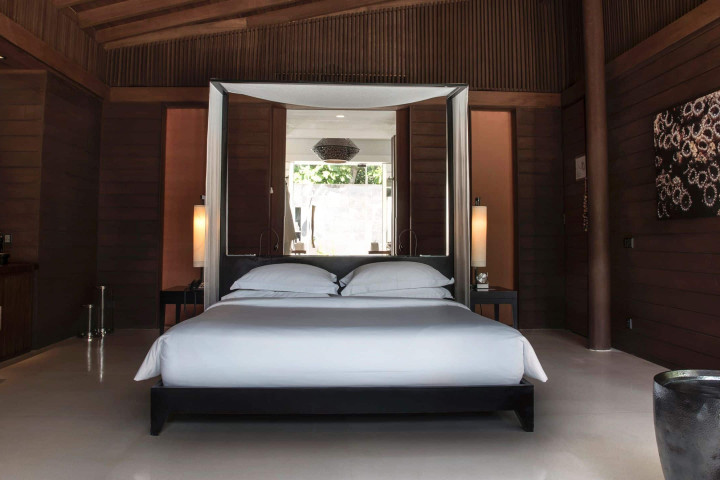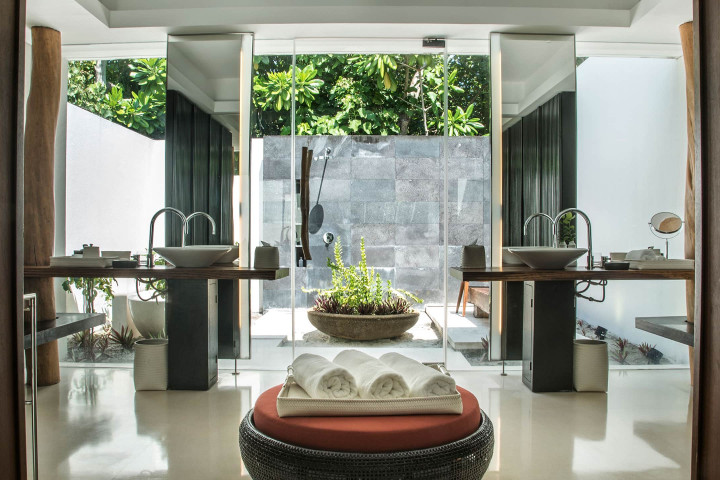 Beach Villa
Our 165 sq m villas features a king bed with chaise lounge, private deck with table and chairs, sunbeds, indoor and outdoor shower area with terrazzo bathtub and rain shower area with direct beach access.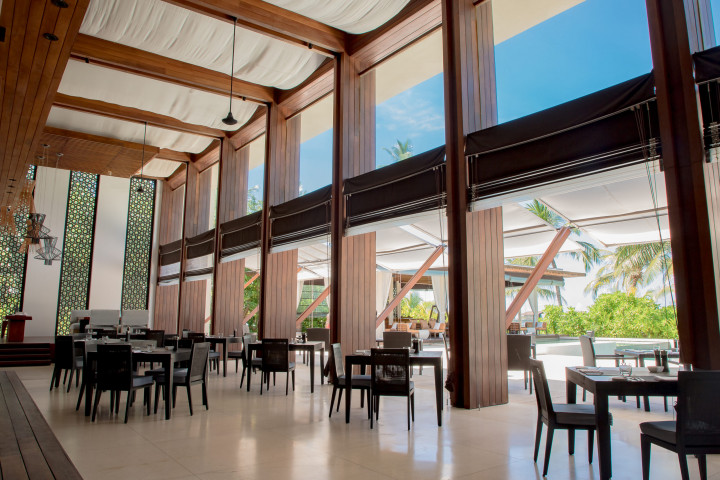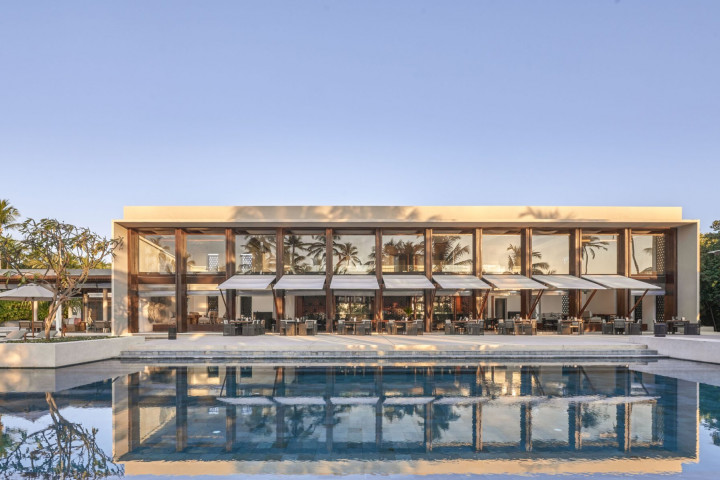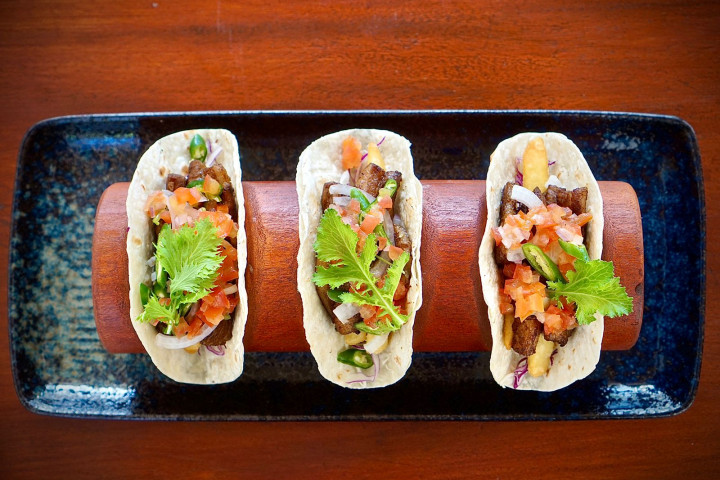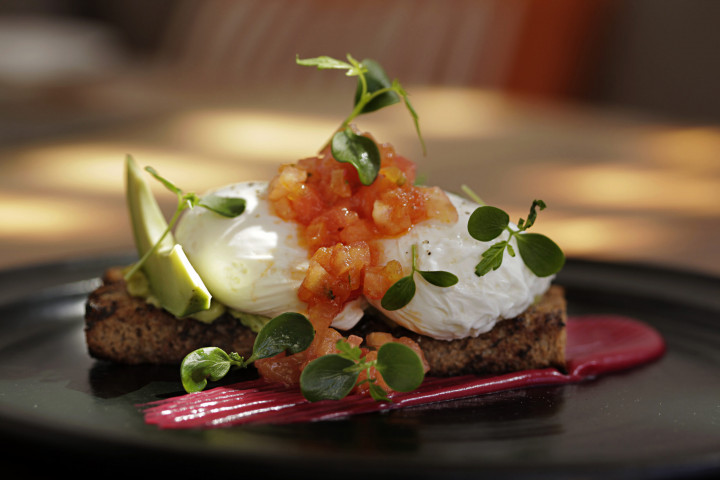 The Dining Room
This contemporary à la carte restaurant serves breakfast, lunch and dinner and features a range of international cuisines for unique dining experiences befitting all-inclusive luxury Maldives resort packages. The Dining Room is situated next to the infinity pool with views of the ocean. An extensive list of fine wines is also available for your dining pleasure.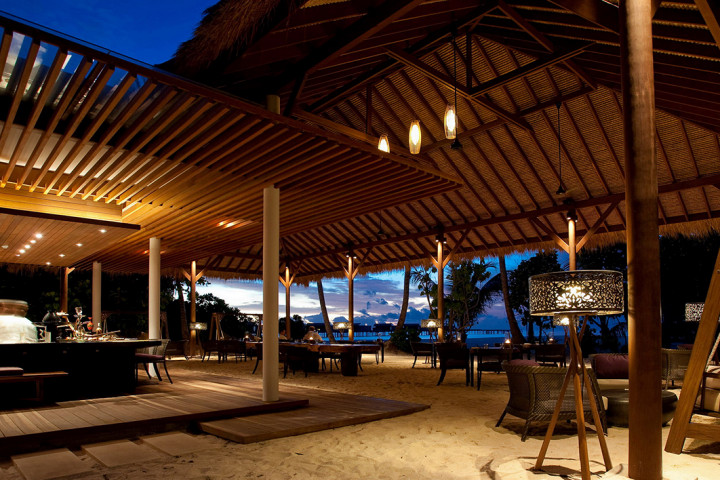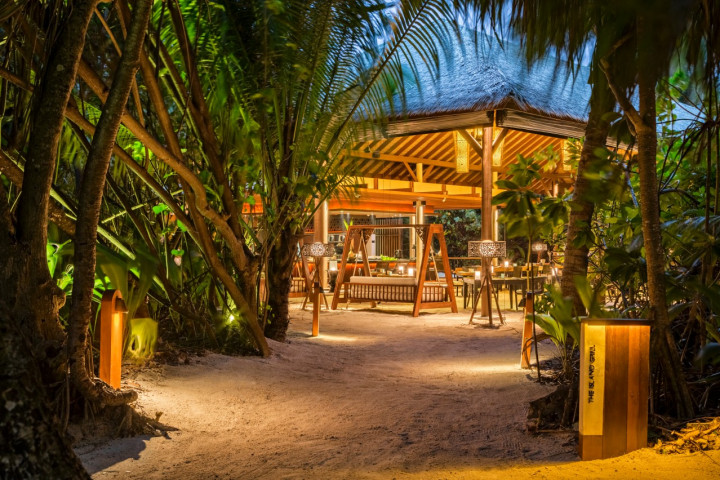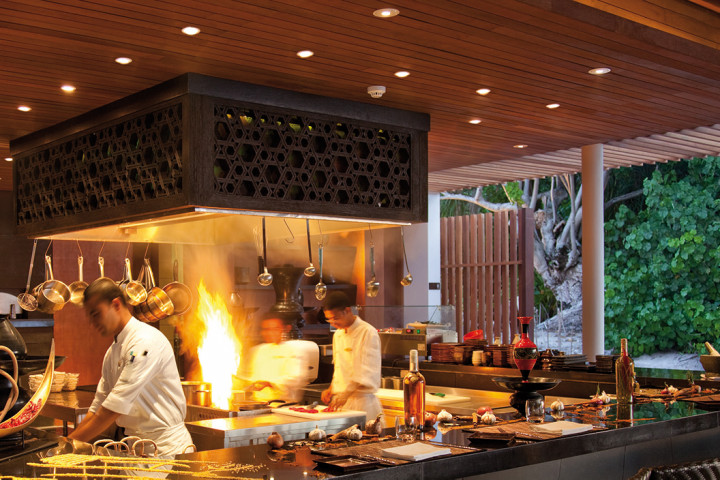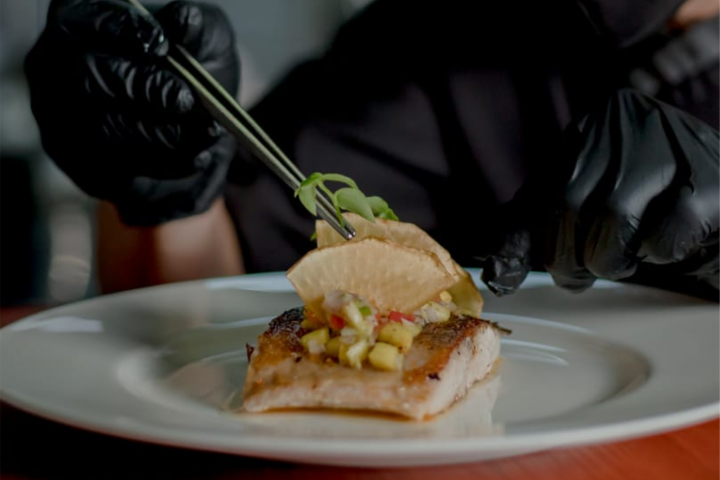 The Island Grill
A traditional grill combined with a wood fired oven complements the open kitchen décor where guests can watch chefs at work. Tables and swing chairs are set on a blanket of fine white sand. Slip your feet into the sand while enjoying freshly grilled seafood or prime cuts of meat, an ideal barefoot luxury moment for a heartwarming dining experience like no other Maldives luxury resorts.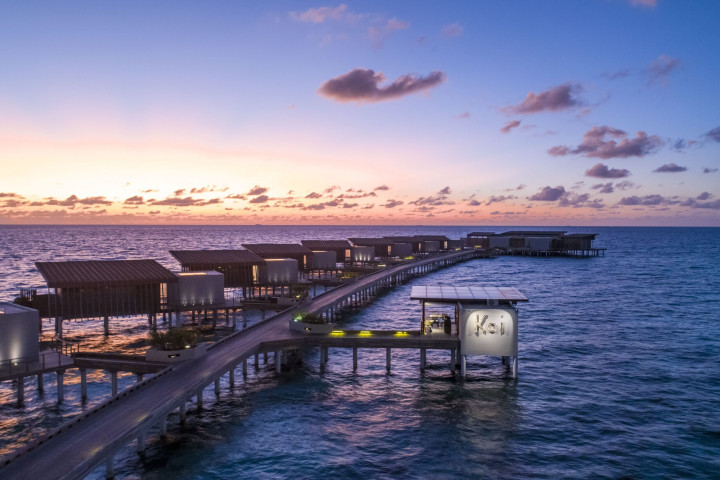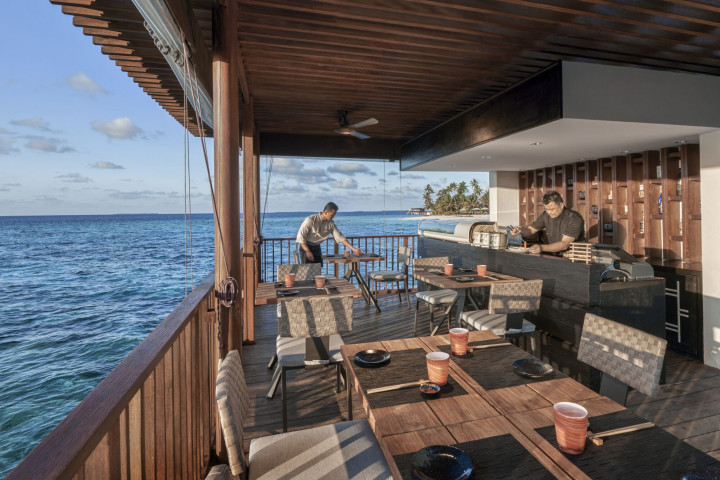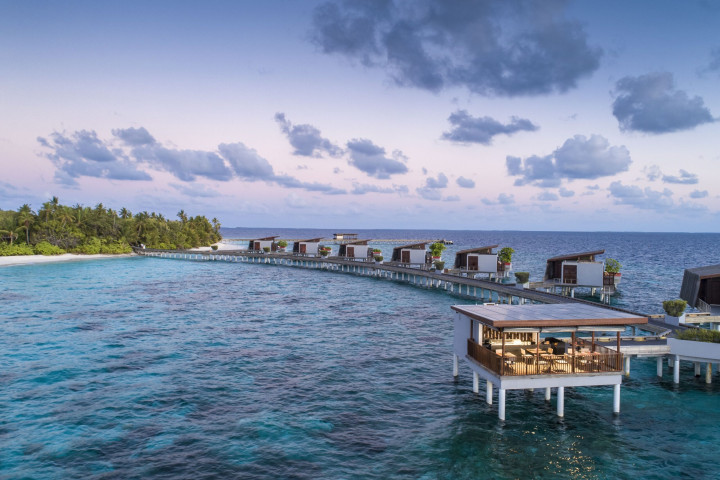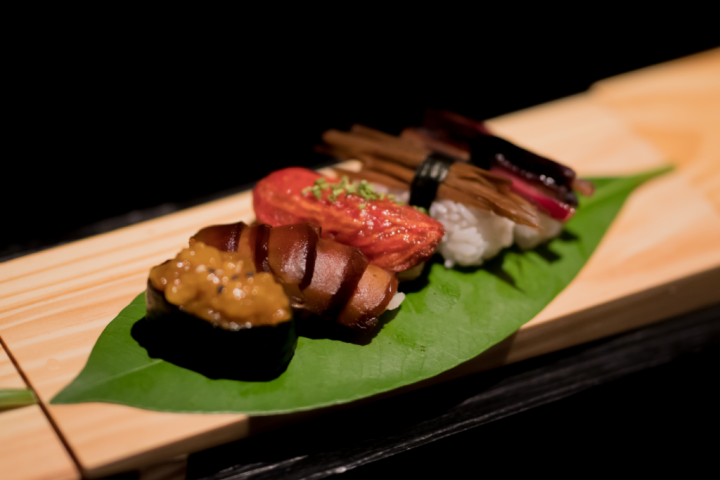 Koi at The Drift
Koi at The Drift is an intimate overwater Japanese restaurant overlooking the beautiful horizon of the Indian Ocean. With an open kitchen where you can interact with the chef, Koi at The Drift has been designed to create an exceptional dining experience whilst exhibiting a vibrant ambience.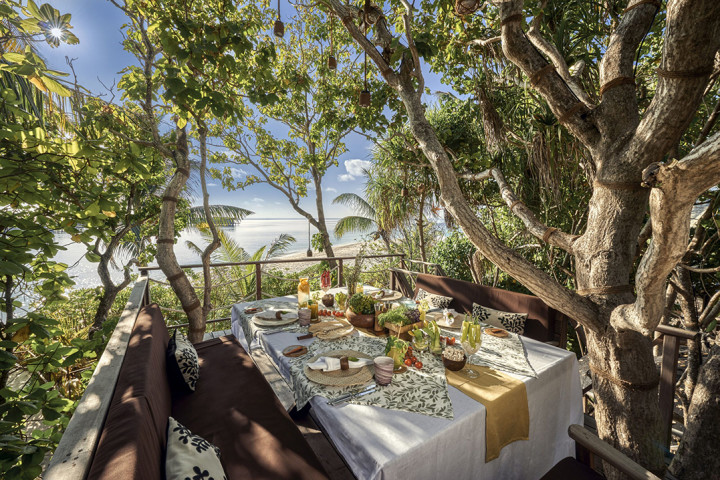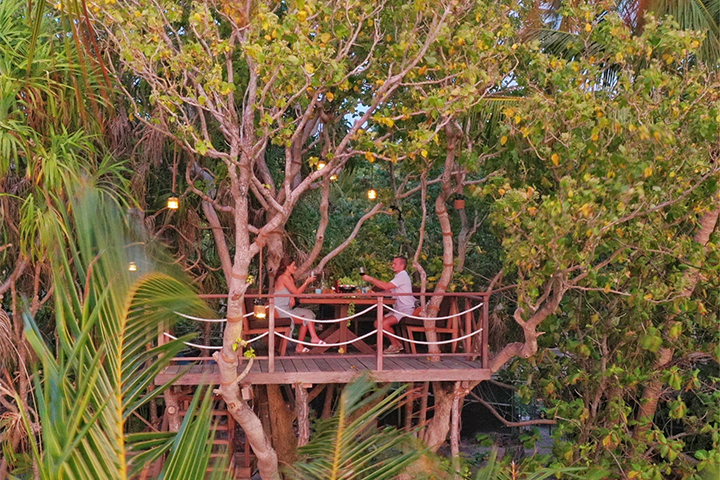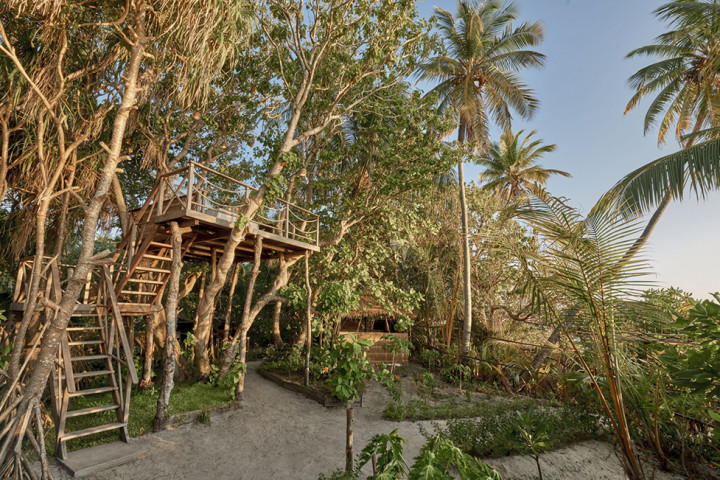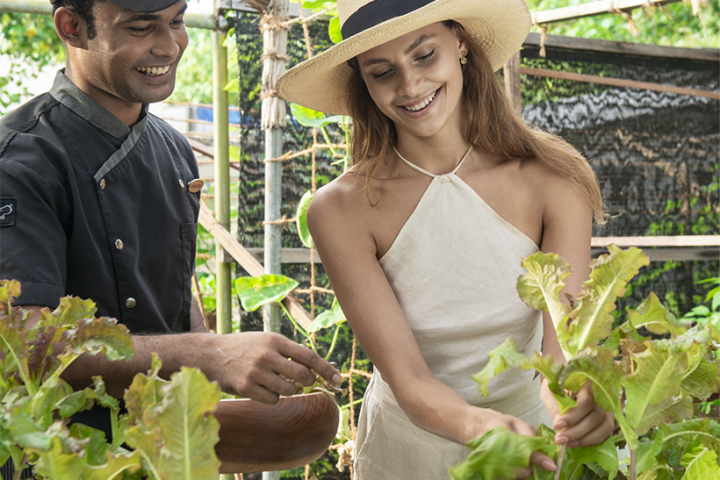 Chef's Garden Treehouse
Experience the simplicity of living off the land as you pick your own tasty and nutritious organic vegetables for your dinner in this unique dining experience. Located 5 metres above the shore, the Chef's Garden Treehouse features an all-plant based menu with ingredients sourced from Hadahaa's own organic garden or from within the atoll.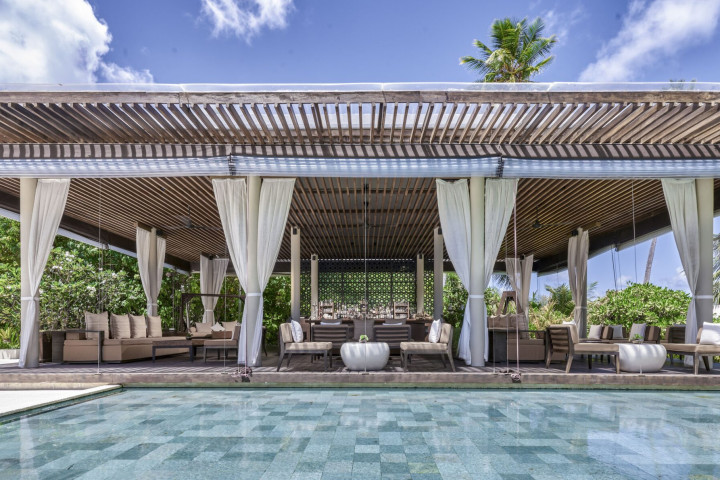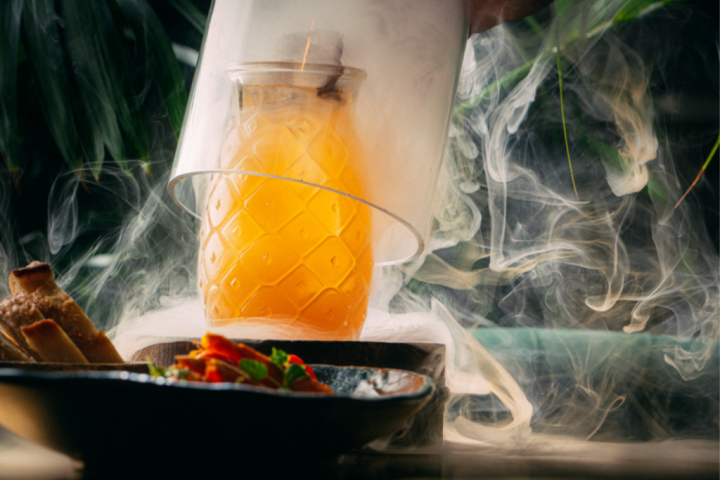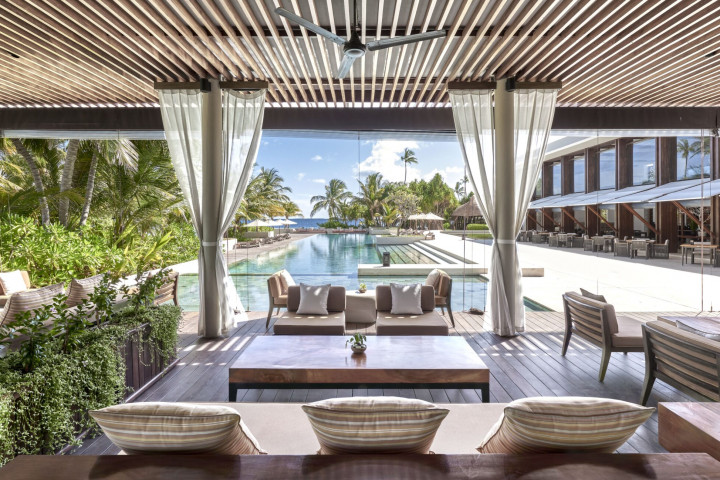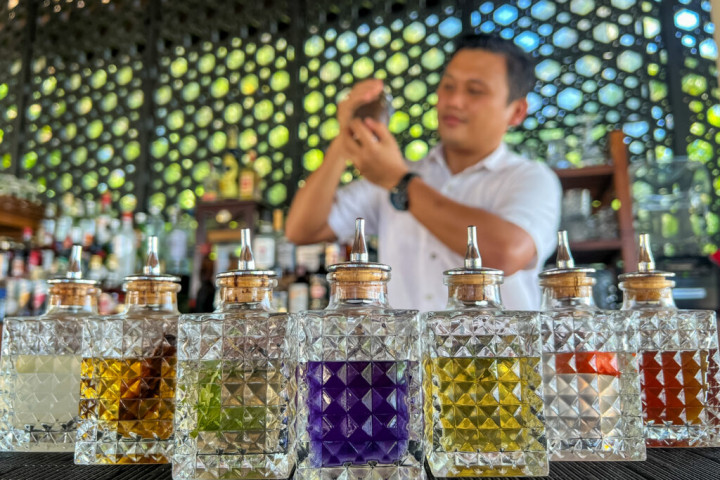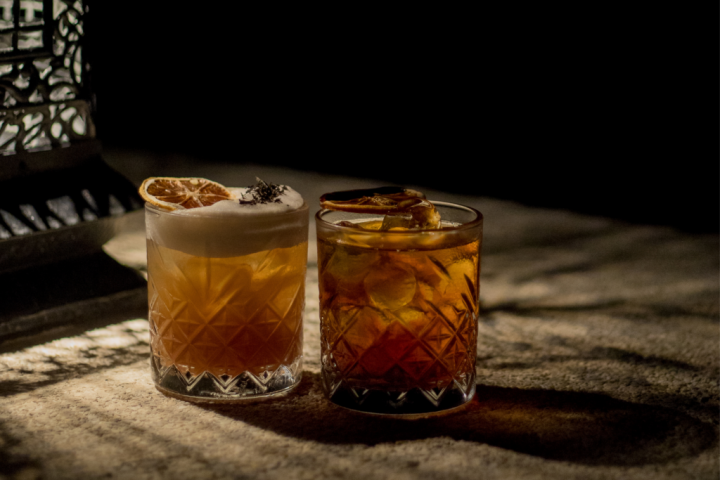 The Bar
Live your dream vacation at our luxury resort in the Maldives. Relax in one of the beach cabanas overlooking crystal clear waters, or enjoy refreshments as you watch the sunset while sipping on a signature drink from the local-inspired concoctions crafted by our bartenders.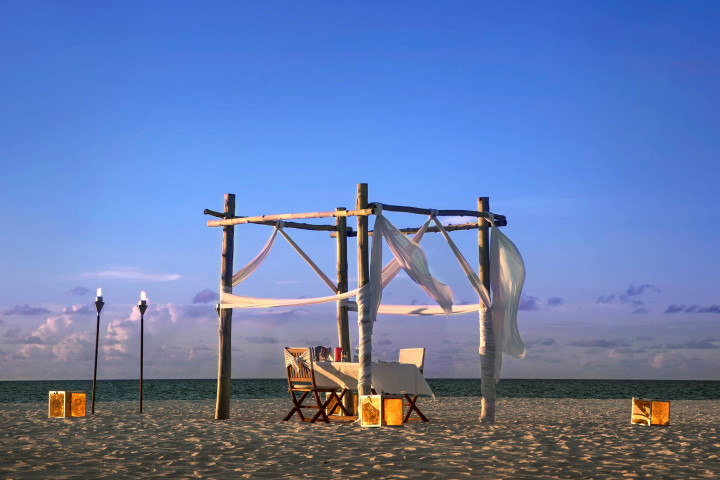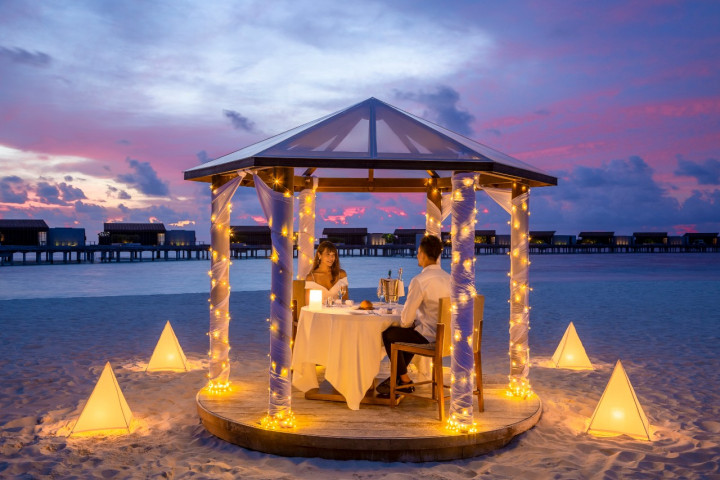 Private Dining
Select from a list of unique and romantic dining venues and enjoy one of the best Maldives dining experiences with your loved one. Each private dining theme is inspired by the environment and surroundings.

Activities & Facilities
House Reef Discovery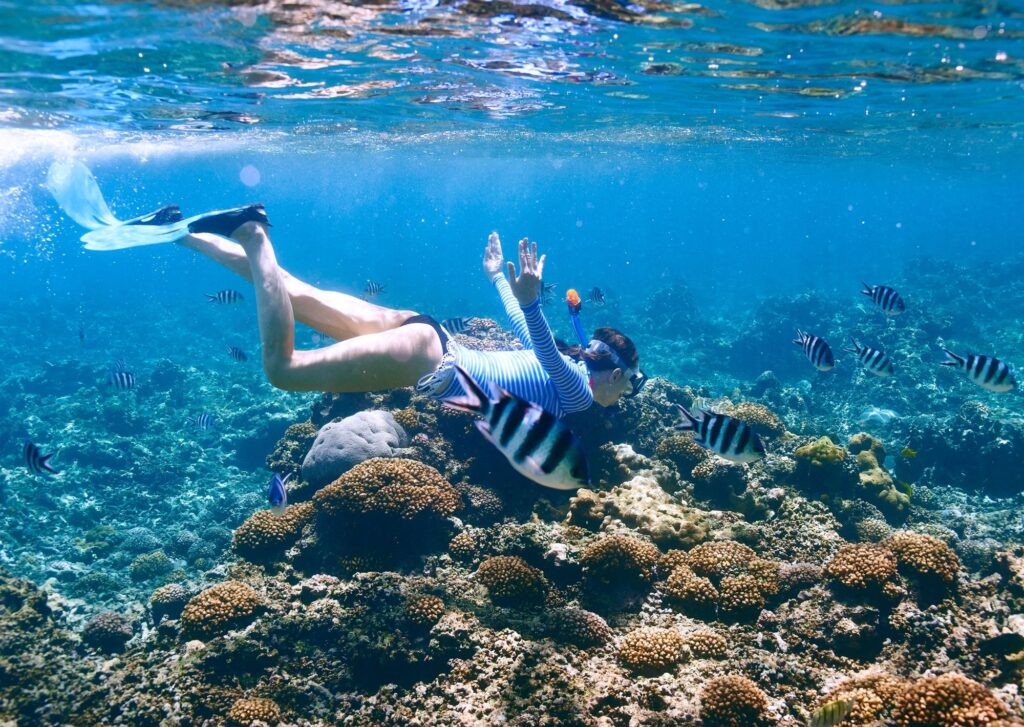 Guided Snorkeling
Plunge into the breath-taking underwater world with our expert house reef specialists for an exhilarating and uninterrupted exploration of the island's stunning encircling reef ecosystem.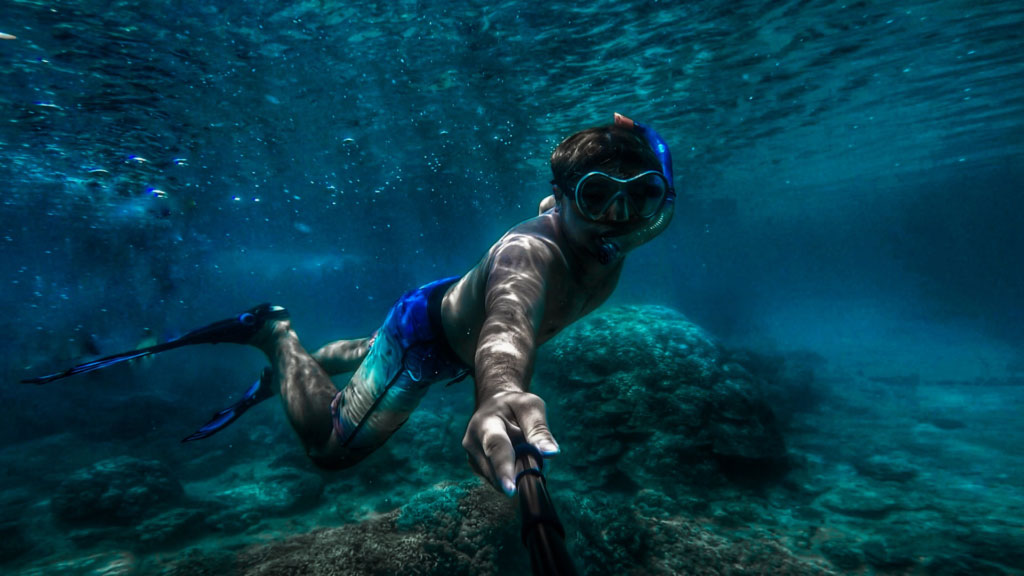 Night Snorkeling
Full of thrill, surprise and mystery, our guided night snorkeling activity affords guests an entirely different perspective of the coral reef and its inhabitants. Experience a mystic calmness as you observe unaffected reef fish slumbering among the corals while nocturnal sea creatures awake to a busy routine.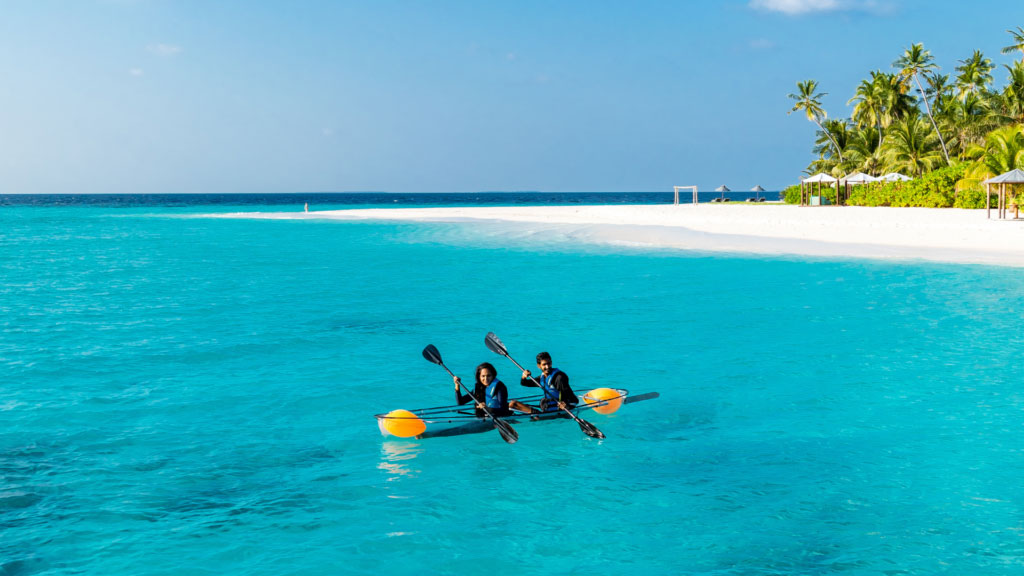 Sea Kayaking
Glide across the calm, azure sheet of oceanic silk in true naturalist style. Enjoy the endless horizon or gaze through your glass-bottomed kayak into the clear waters. Marvel at the enchanting vibrance of the marine reef community beneath you.
Diving Explorations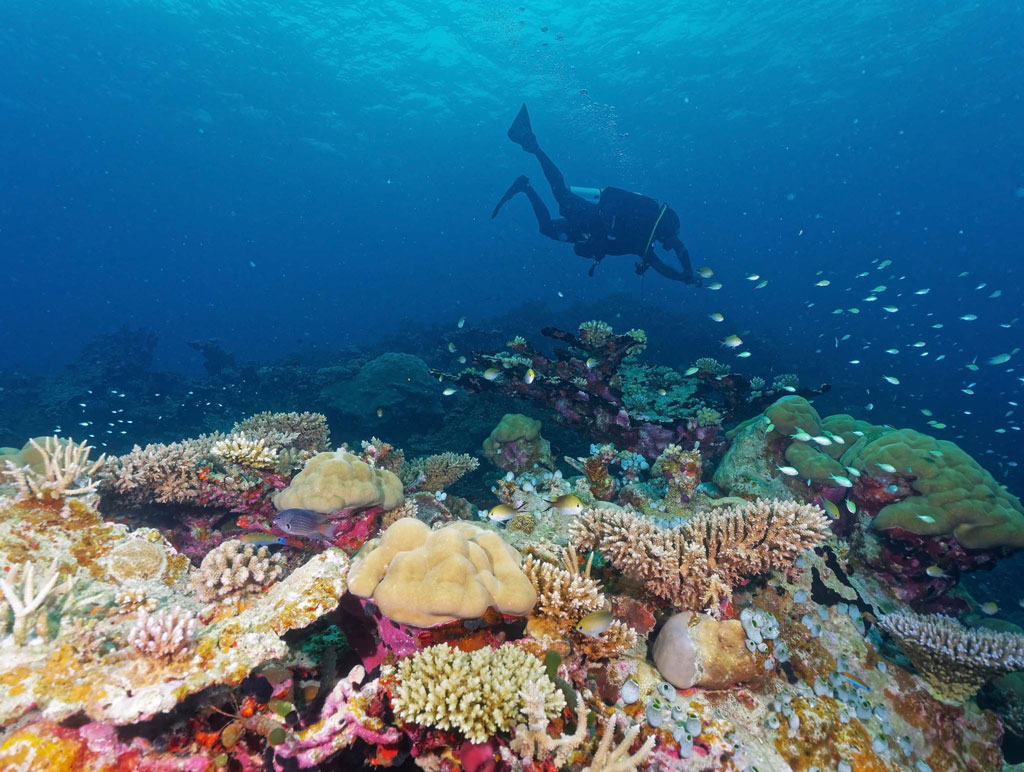 PADI Certification
Start your scuba diving certification or become a PADI professional here with Blue Journeys Dive and Activity Centre. With emphasis on excellent quality equipment and personalized service, we offer a wide range of a la carte dive programs that best suits your needs.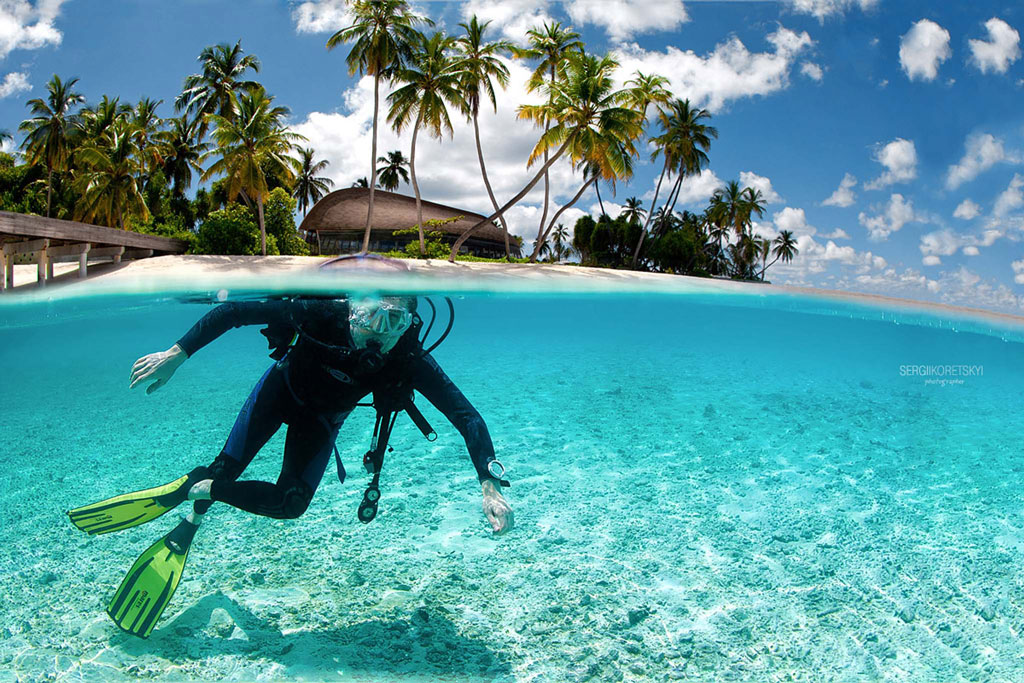 Discover Scuba Diving
A comprehensive introductory session to scuba diving for guests keen on a more intimate encounter with the rich marine life in surrounding waters. This half day experience will provide amateur divers the basic skills to explore Hadahaa's house reef in full scuba gear.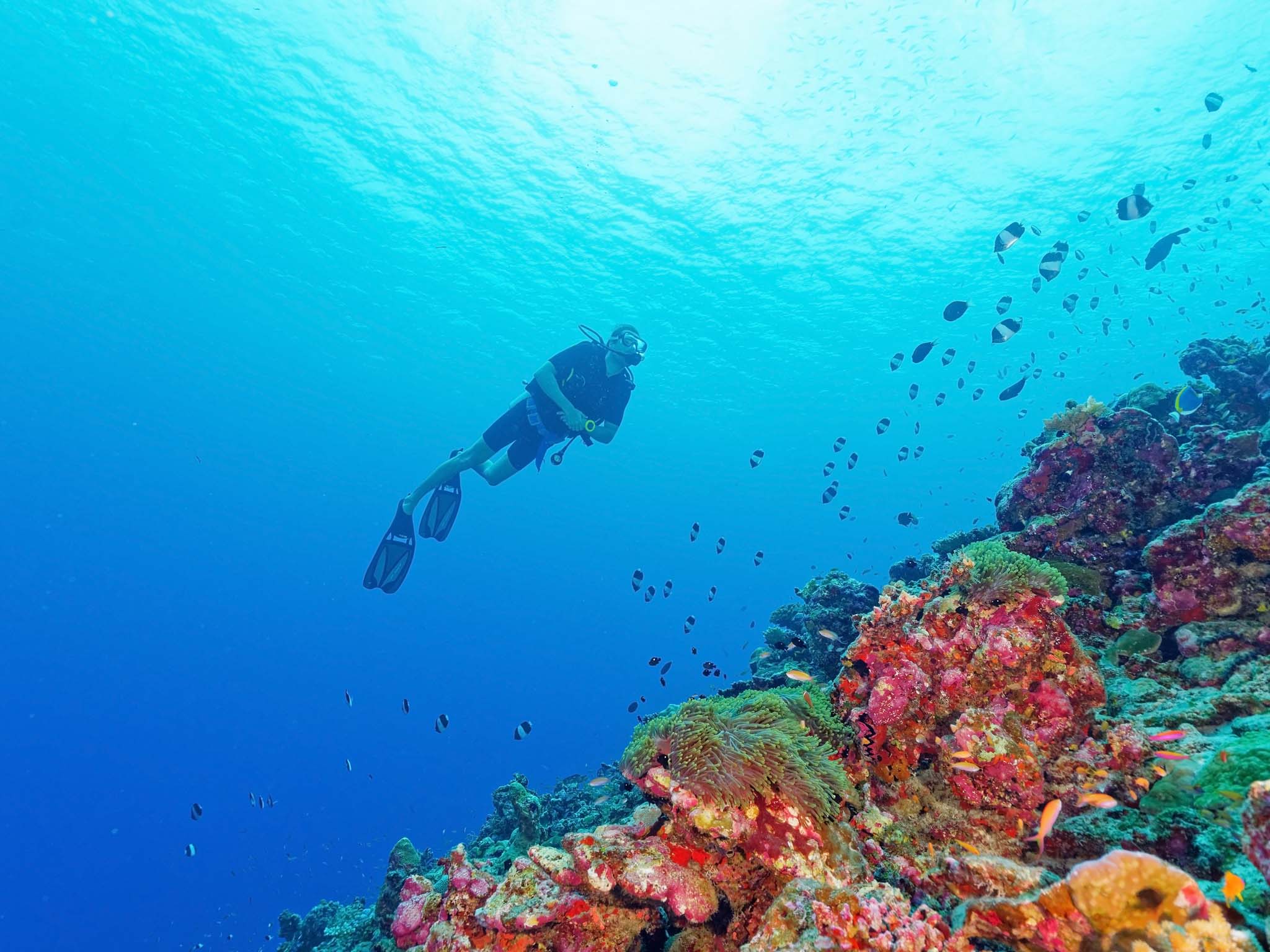 Best Diving Experiences
​The remote and unspoilt Huvadhoo atoll is best known for crystal clear waters of up to 40m visibility and stunning underwater topography. Journey aboard a traditional dhoni with the Blue Journeys team for year round mesmerising dives and exciting memories to bring home.
Adventures
Castaway Adventure
More than just digital detoxification, this unique wilderness island experience offers a bespoke adventure designed to impart basic survival skills and imbue the true spirit of naturalism.​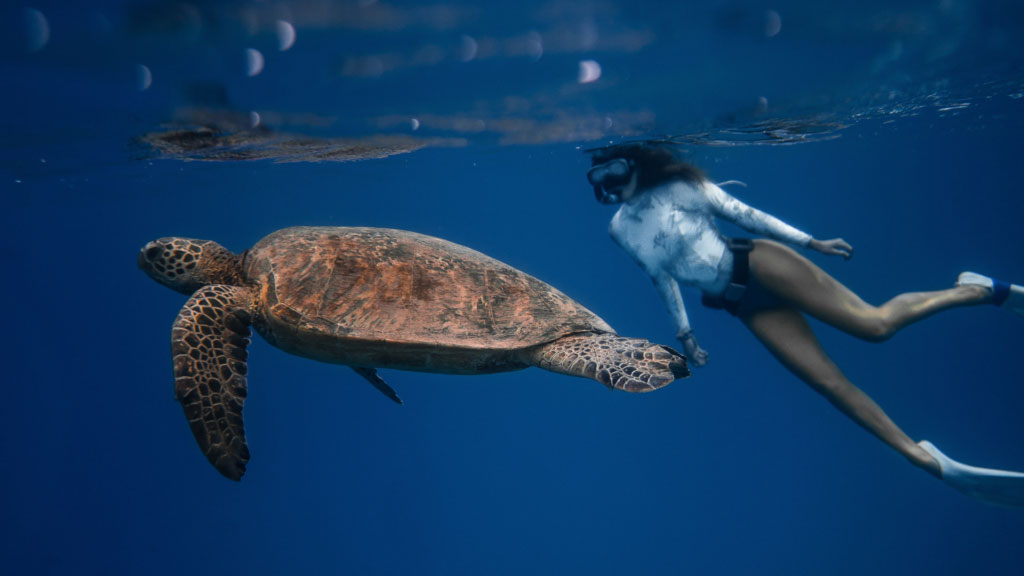 Turtle Quest Adventure
Join Hadahaa's sustainability and conservation efforts in understanding and protecting marine turtles that have roamed our oceans for over a hundred million years. Snorkel and swim with majestic and graceful Hawksbill and Green Sea Turtles with our marine specialists for an exhilarating and unforgettable adventure.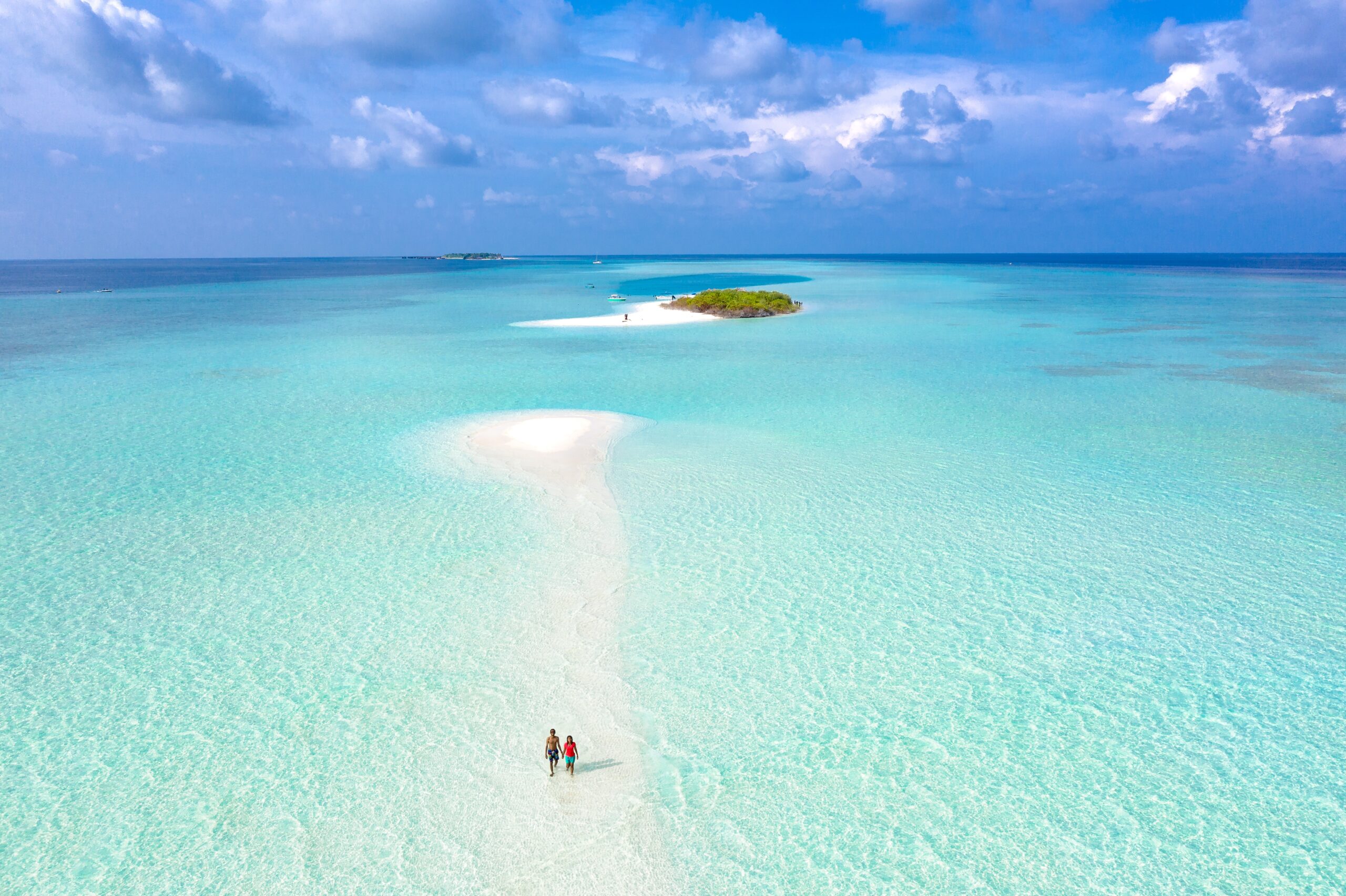 Blue Journey Experience
Indulge in authentic Maldivian island visits, search out picture-perfect sandbanks, or sail out into the deep blue for a day of exploration. Our Blue Journeys team will curate intimate and unique experiences for truly exclusive ocean adventures.
Wellness
Sunrise & Sunset Yoga
Feel the sun's gentle rays illuminate the union of breath, body and mind as you settle deep into your guided asanas. Focus on building strength combined with serenity of mind with yoga sessions held at vantage locations around the island with the perfect view of the sunrise and sunset over Hadahaa.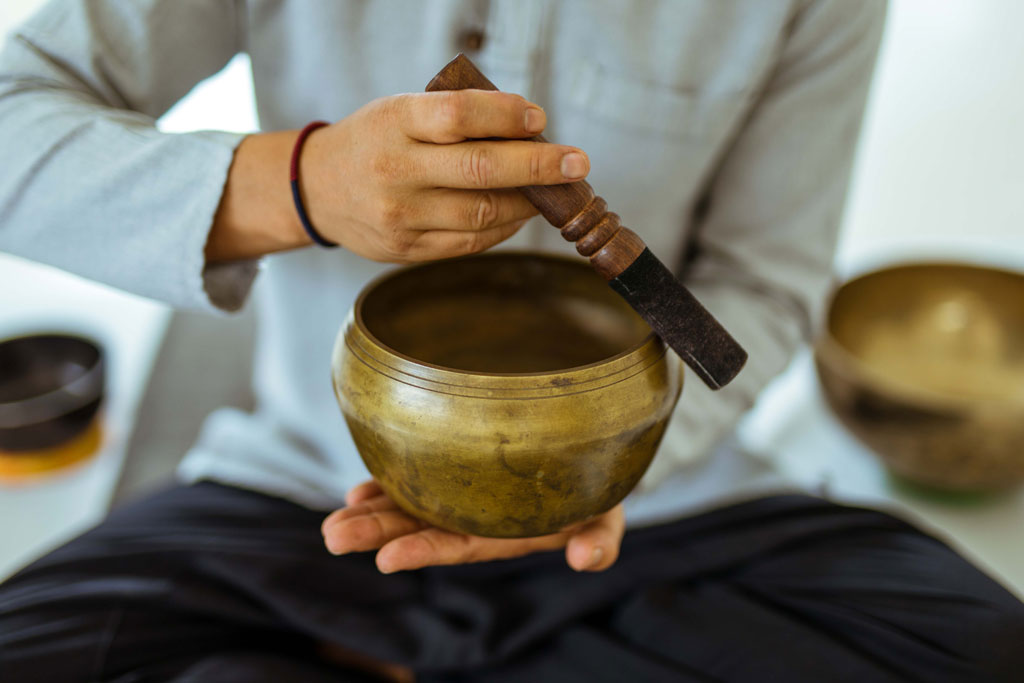 Singing Bowl Therapy
For those in search of a deeply soothing and meditative experience, immerse in a melodic sound bath to rebalance your inner resonance and lull your mind and body into pure tranquility.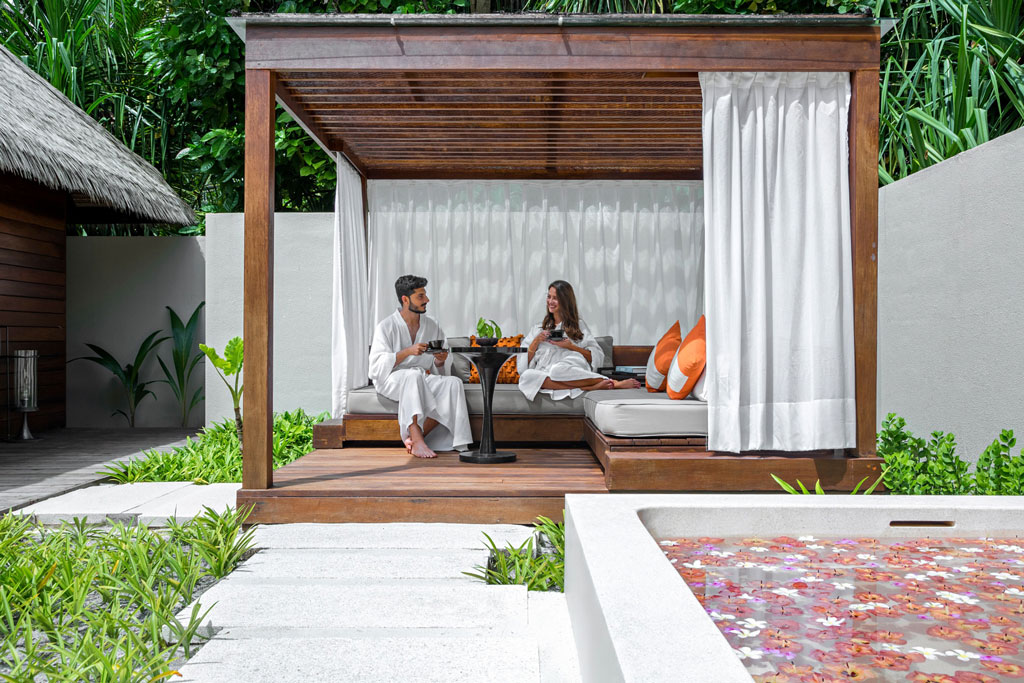 Relaxing Romance
Deeply connect with your partner with a luxurious couple massage offered at our private couples spa villa. Experience the quintessential romance of the Maldives as you deepen your unified journey into relaxation and bliss.