Dhigali Maldives
Hidden in the Raa Atoll, Dhigali Island is a 40-minute journey by seaplane from Malé International Airport or a 70-minute flight including a short speedboat transfer.
Book Now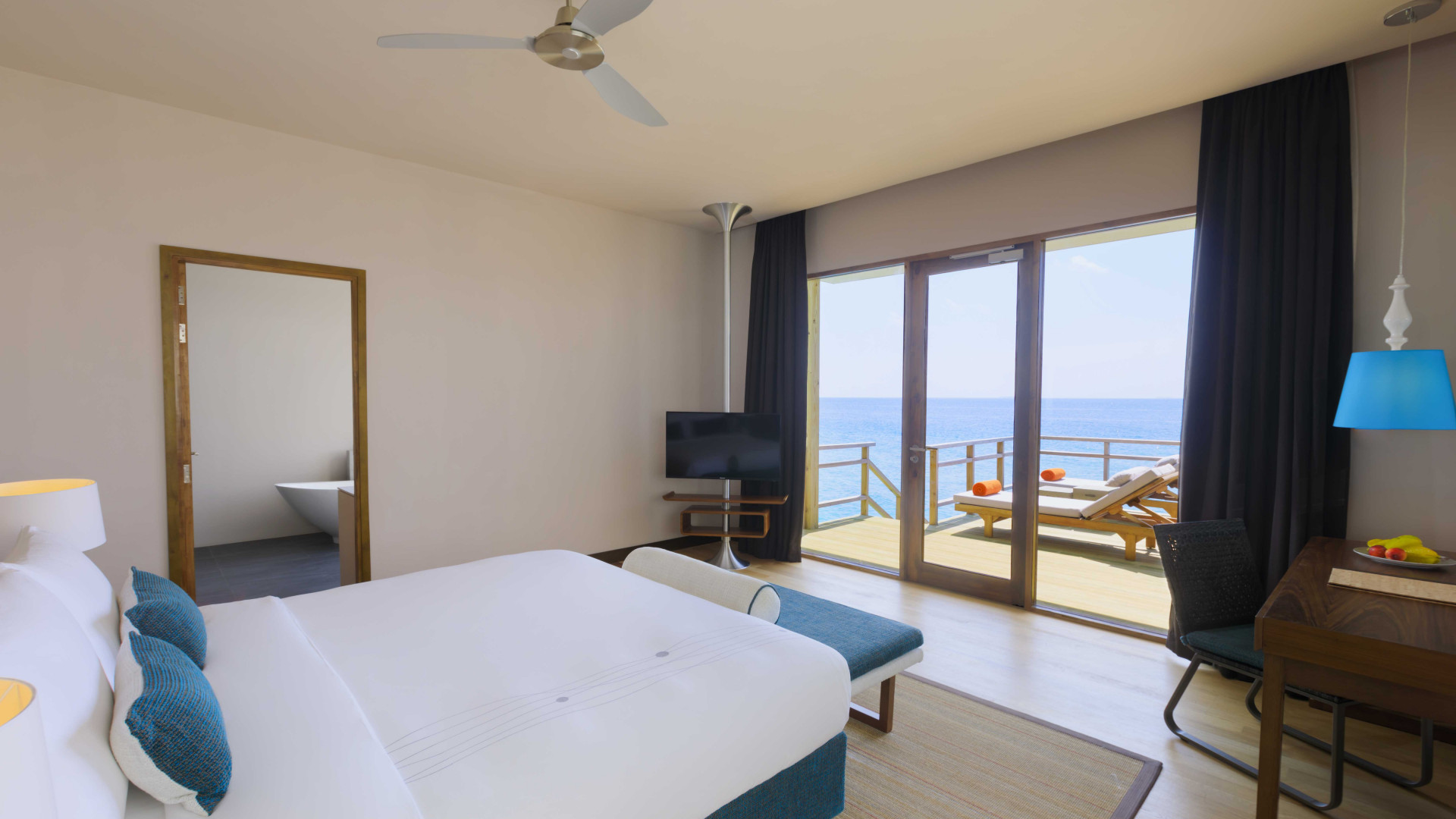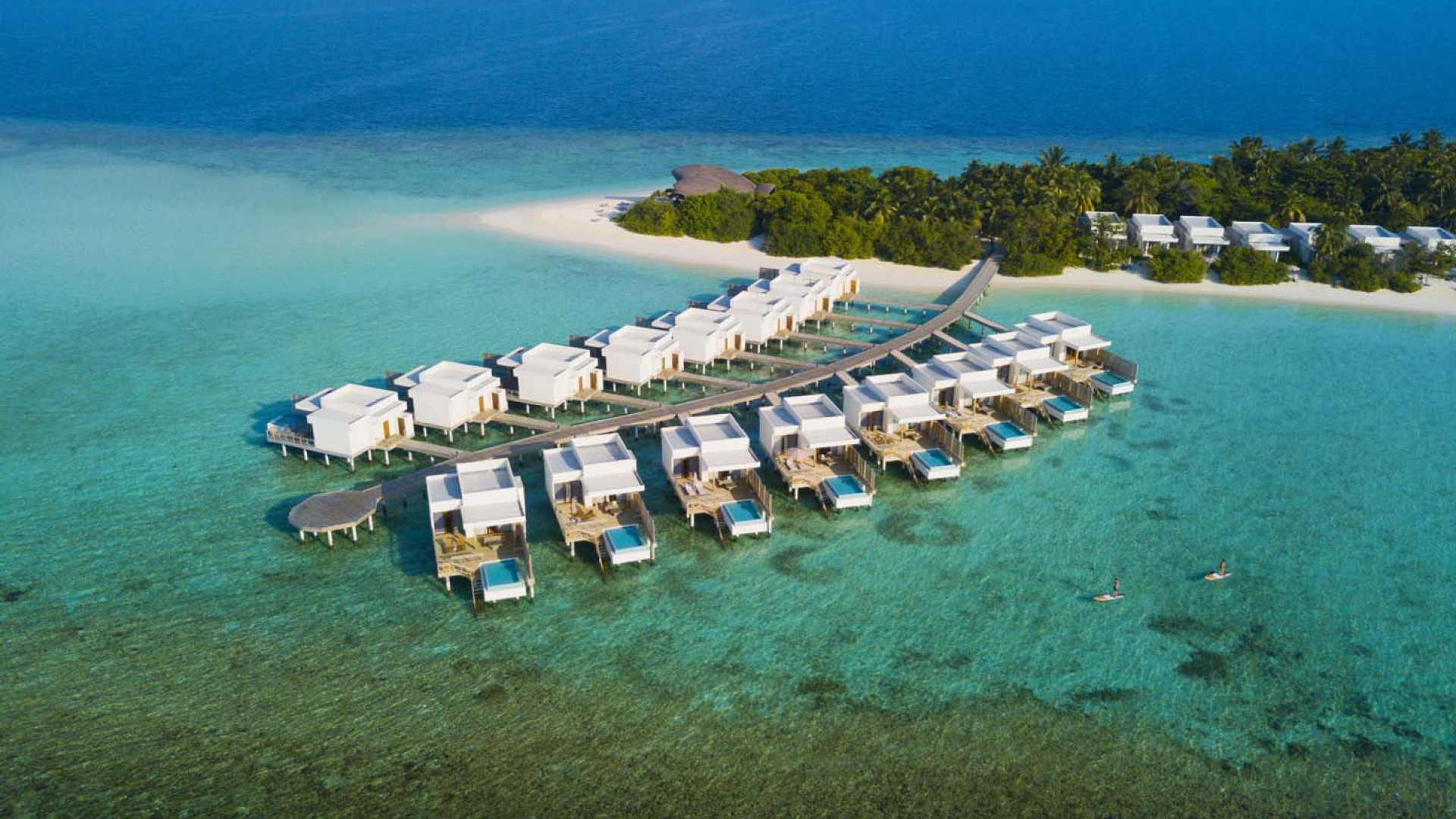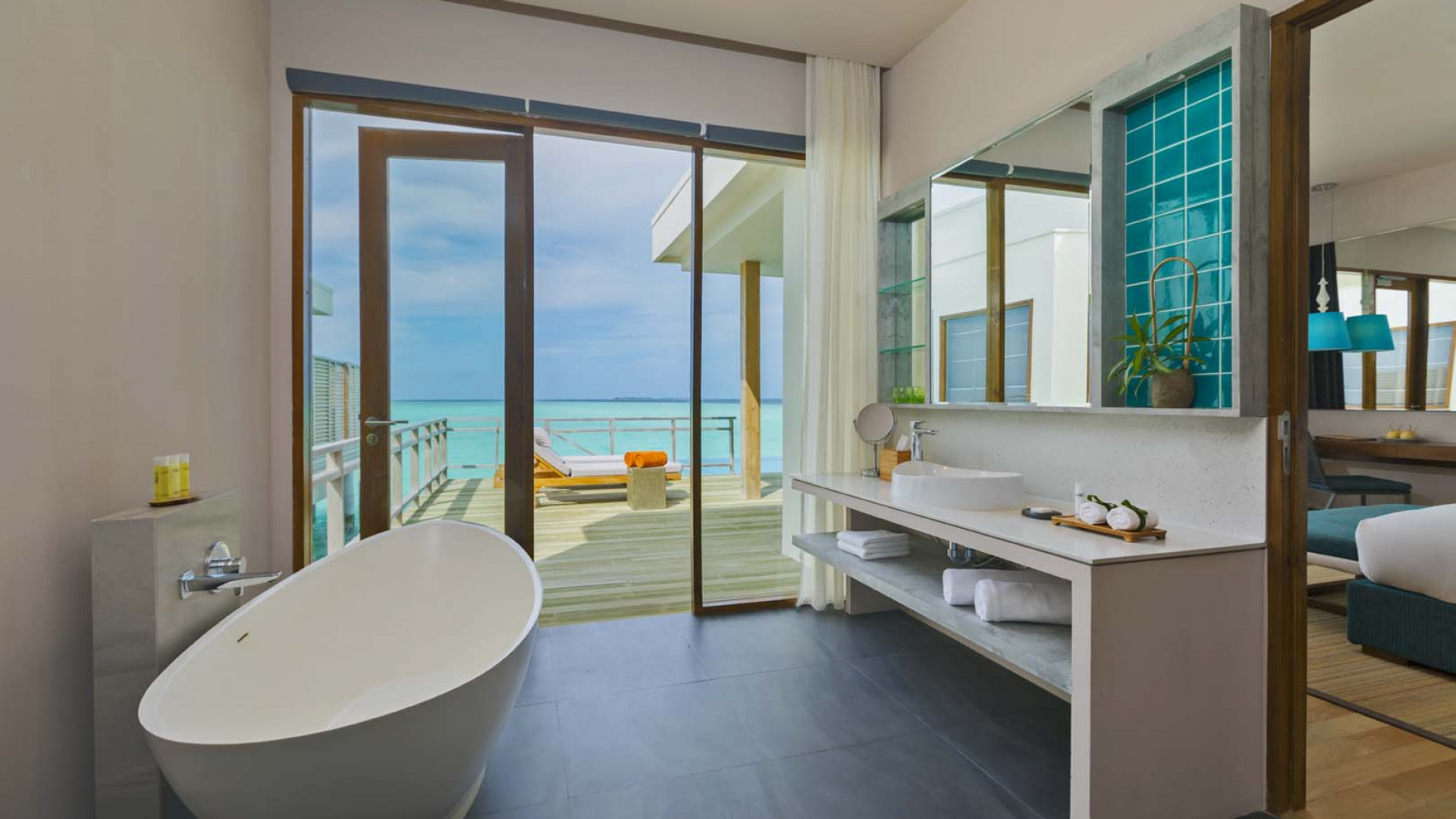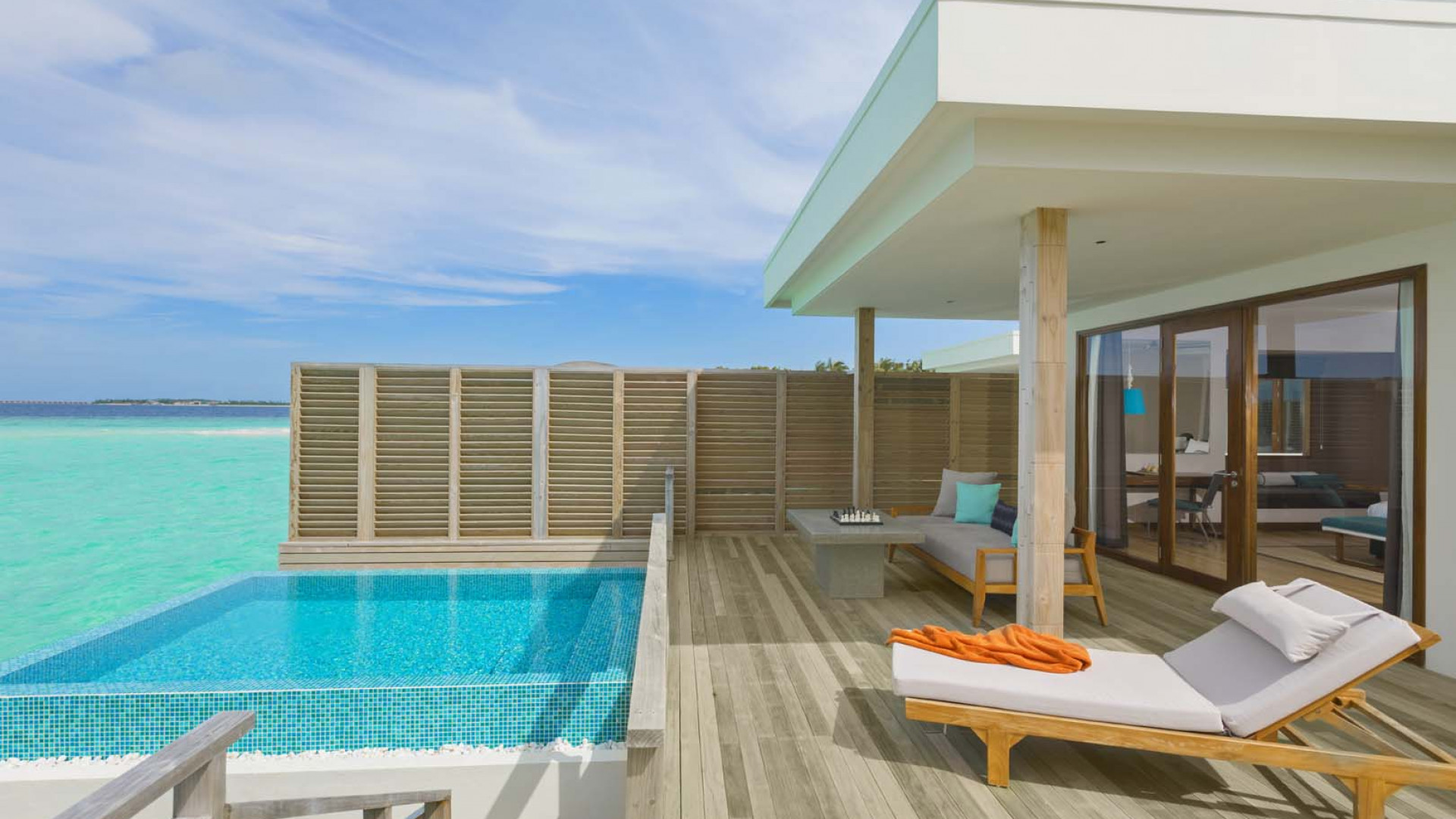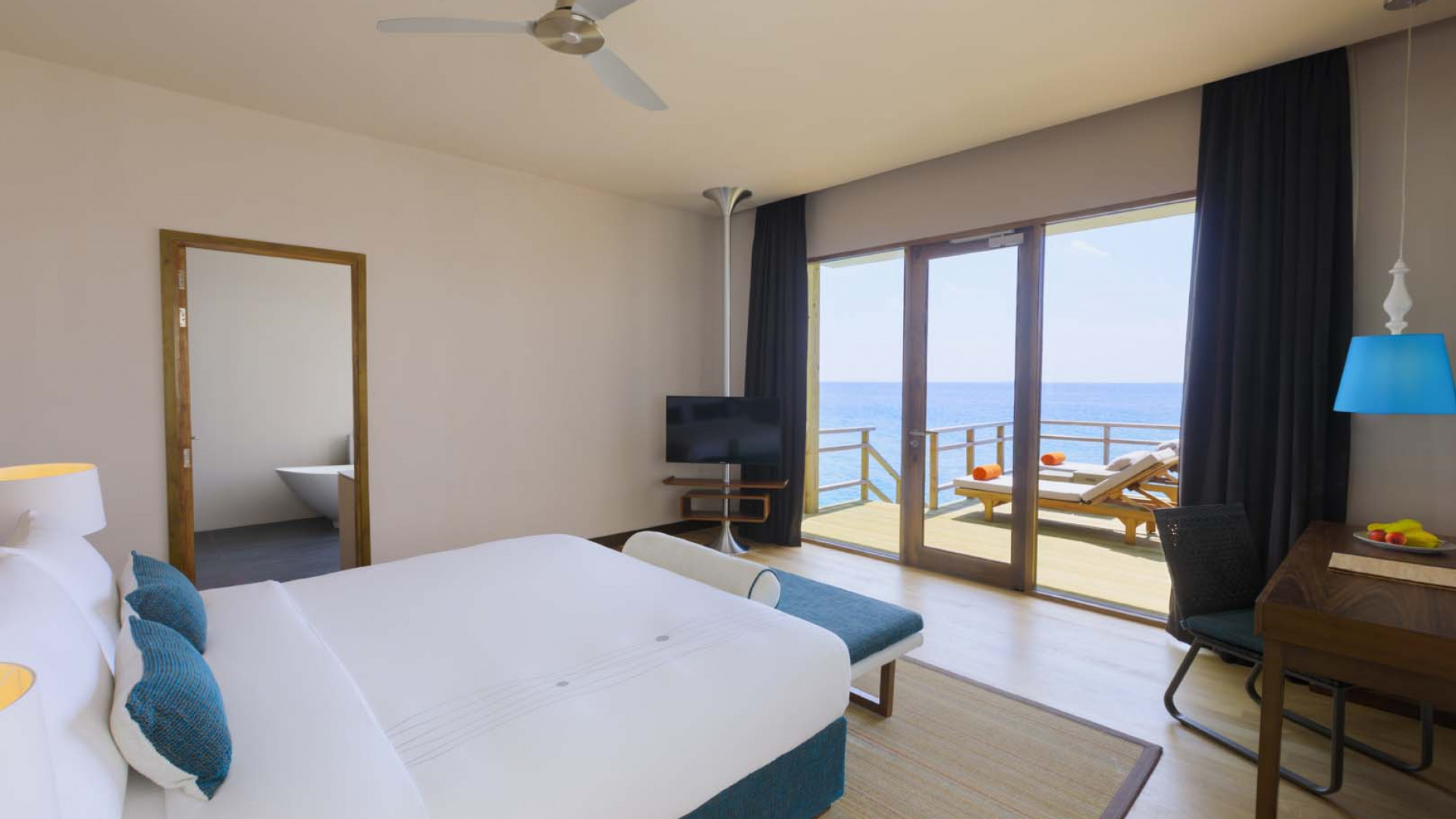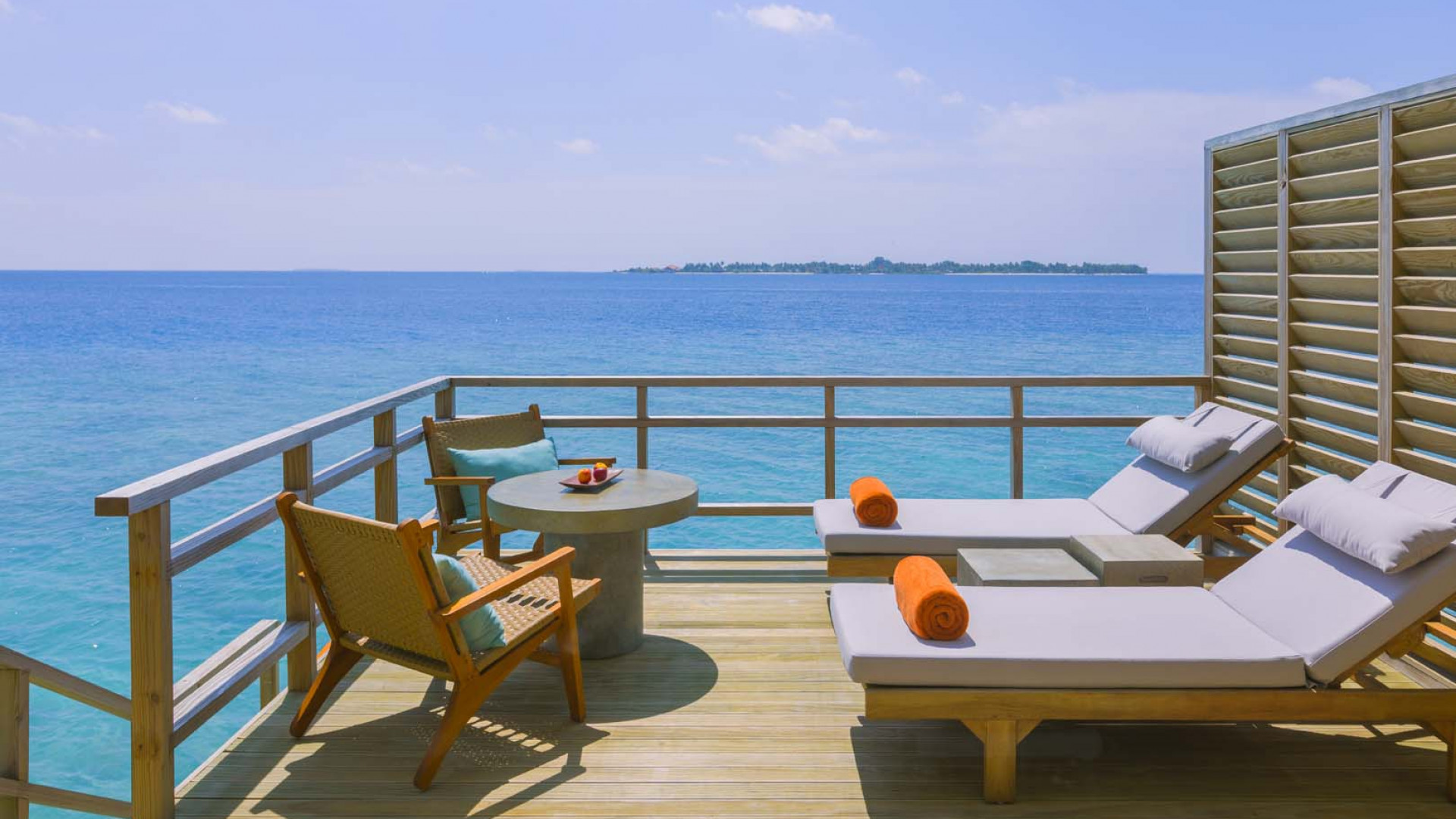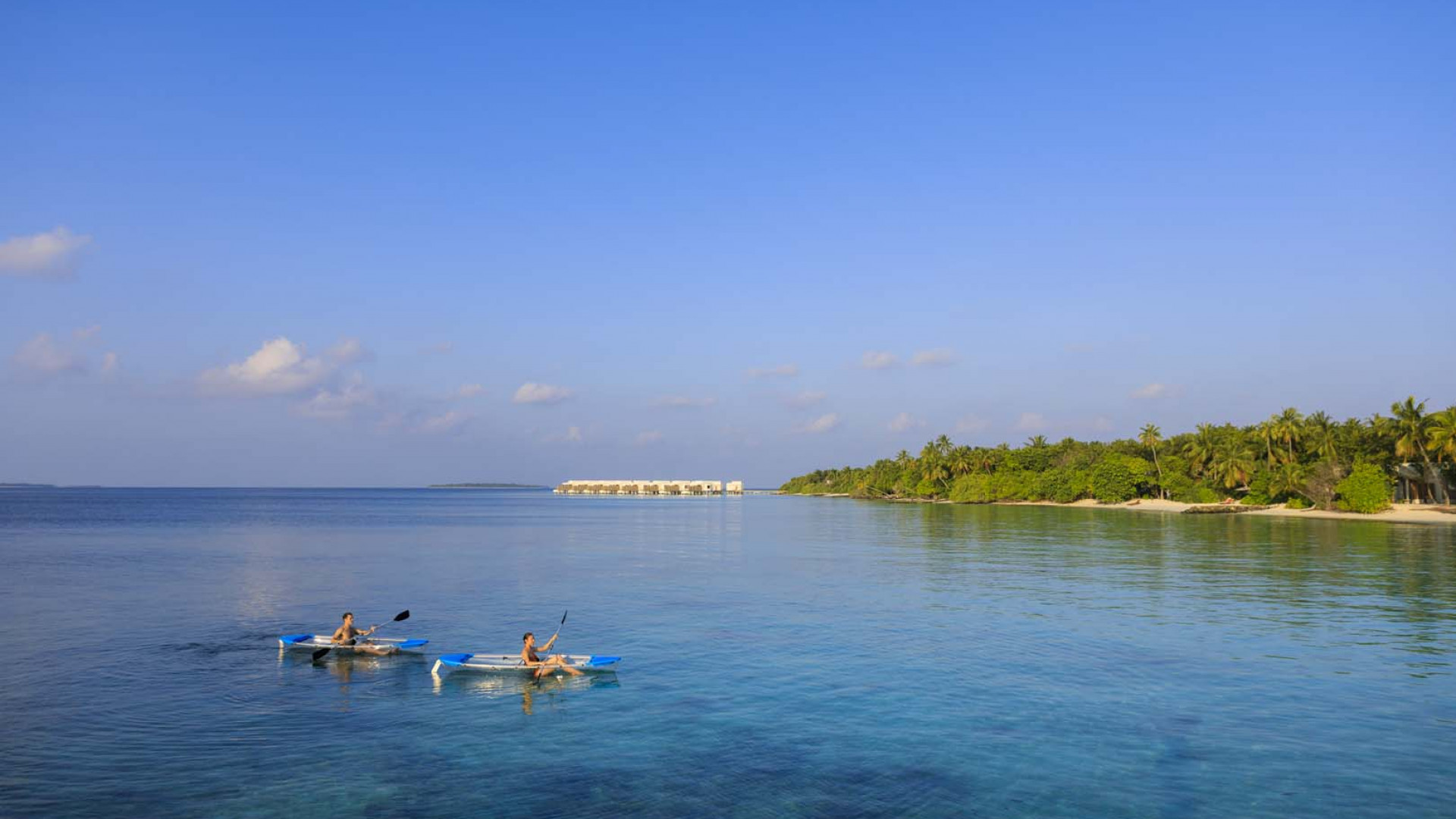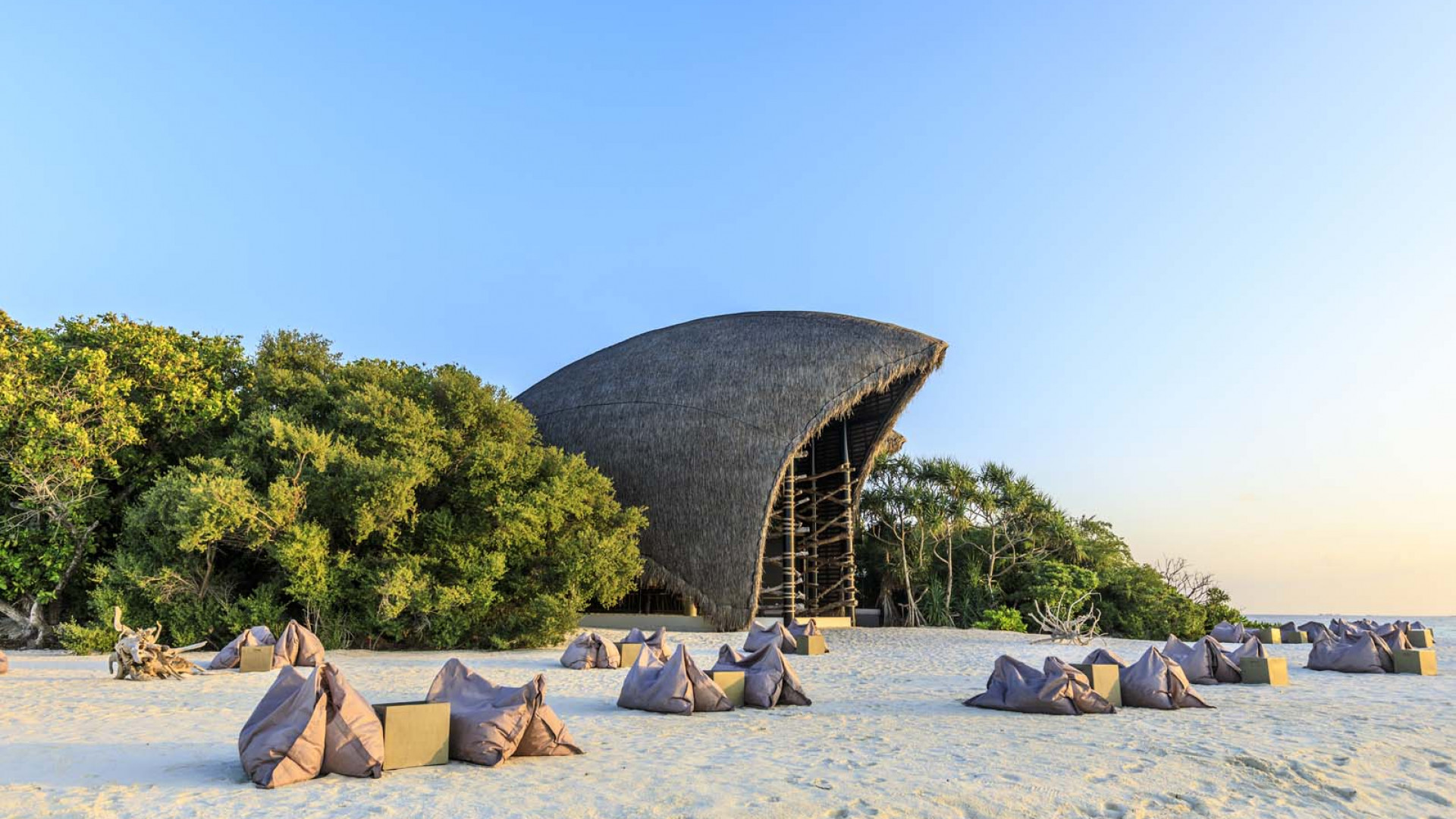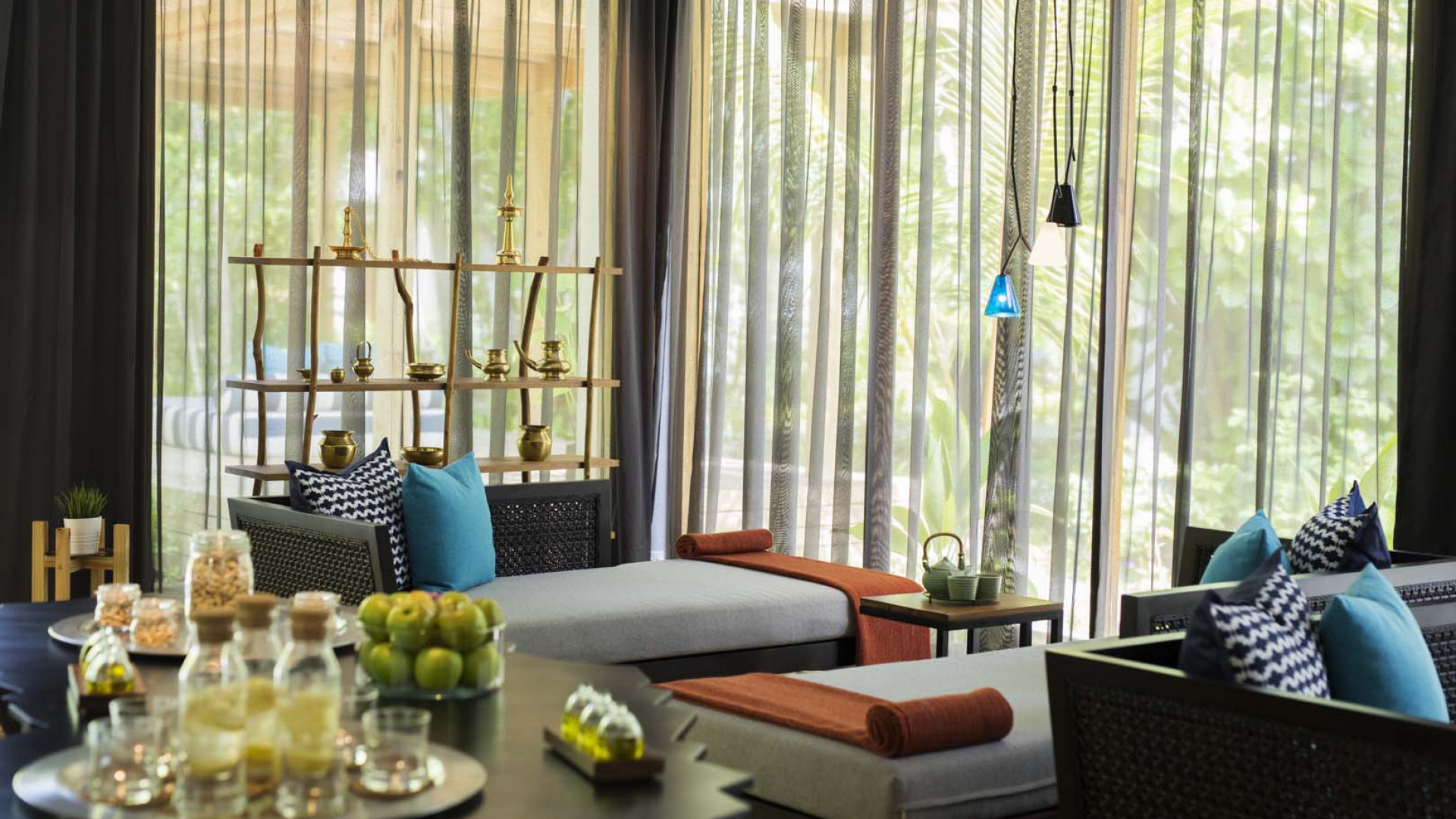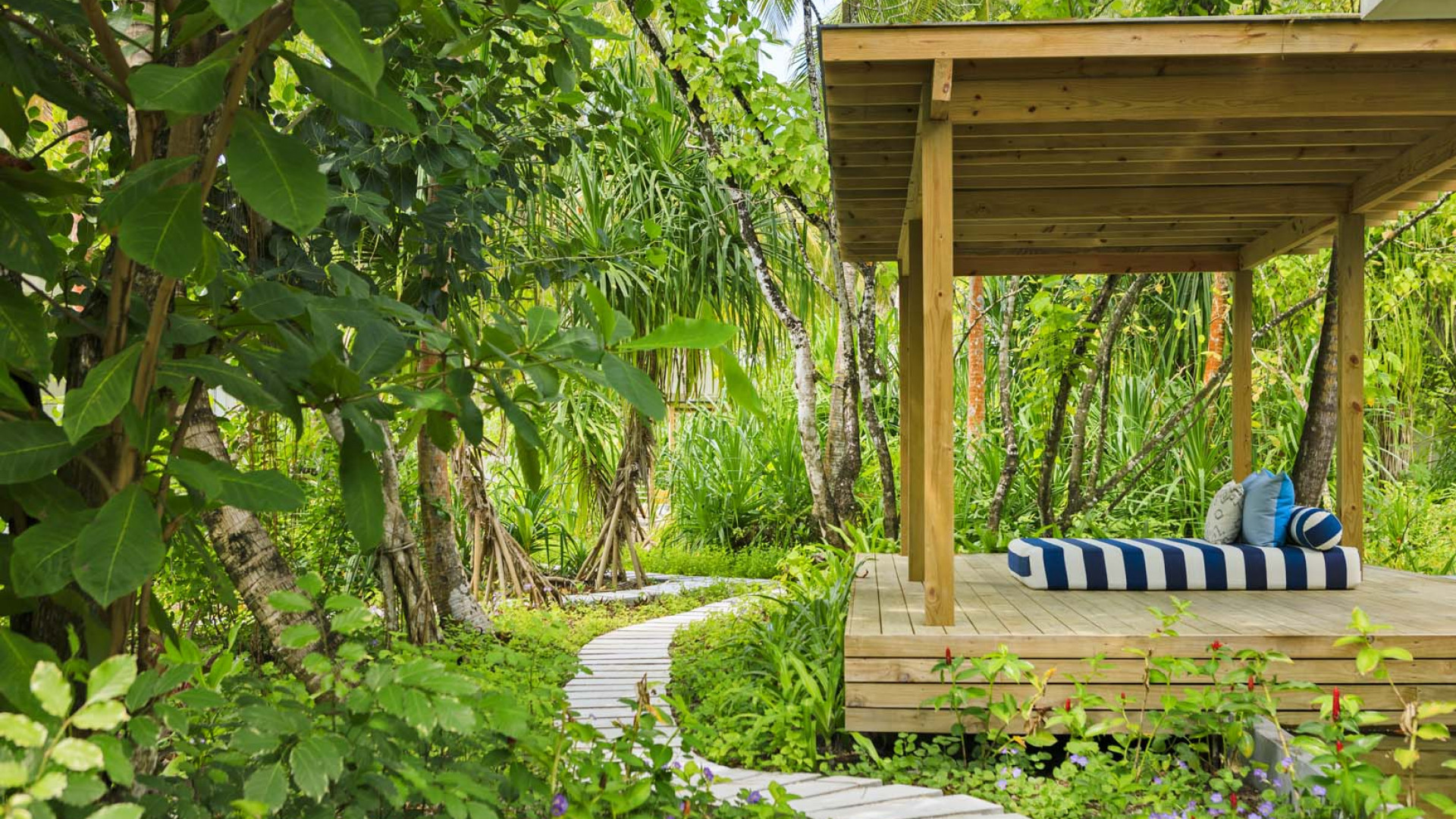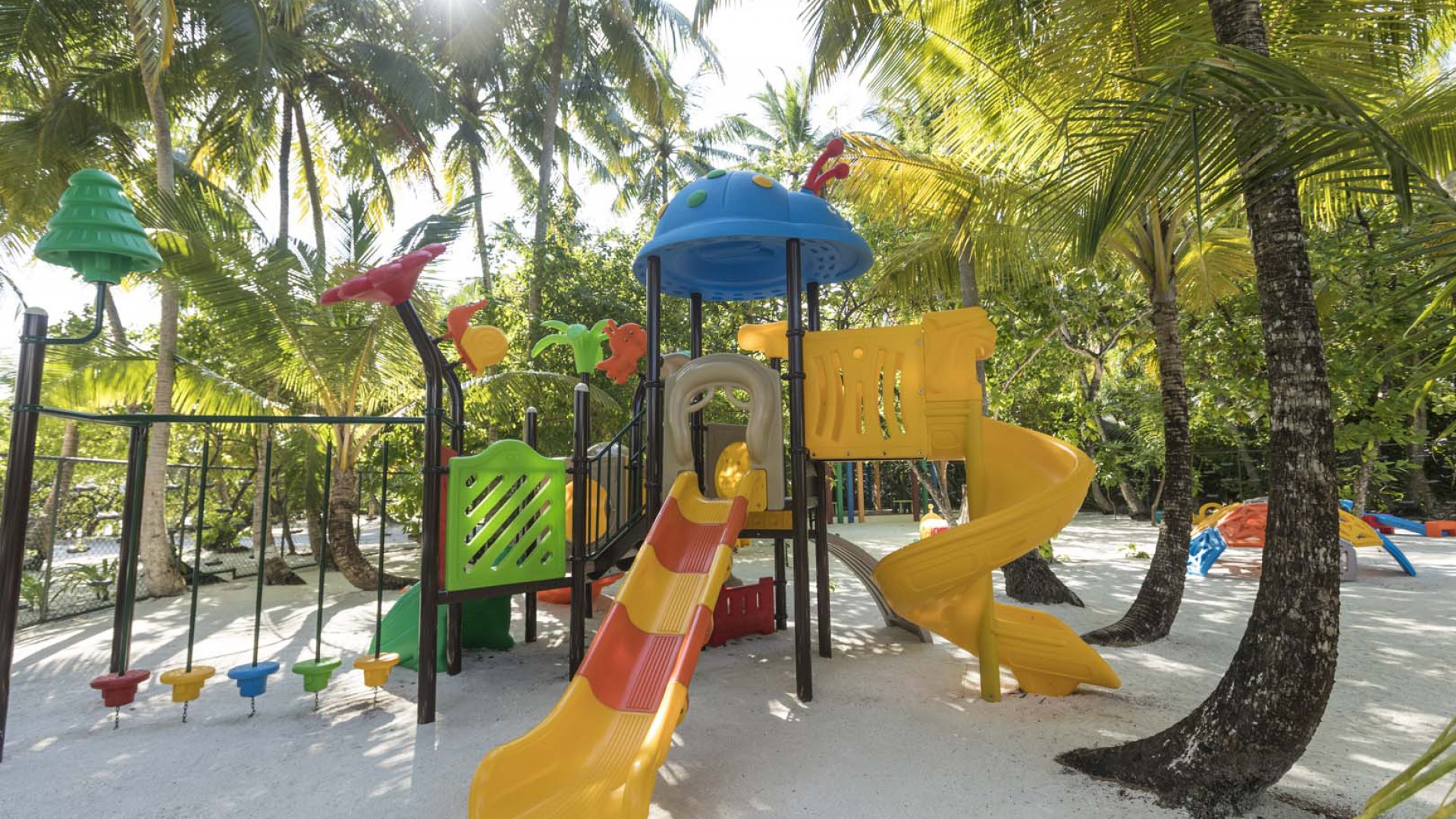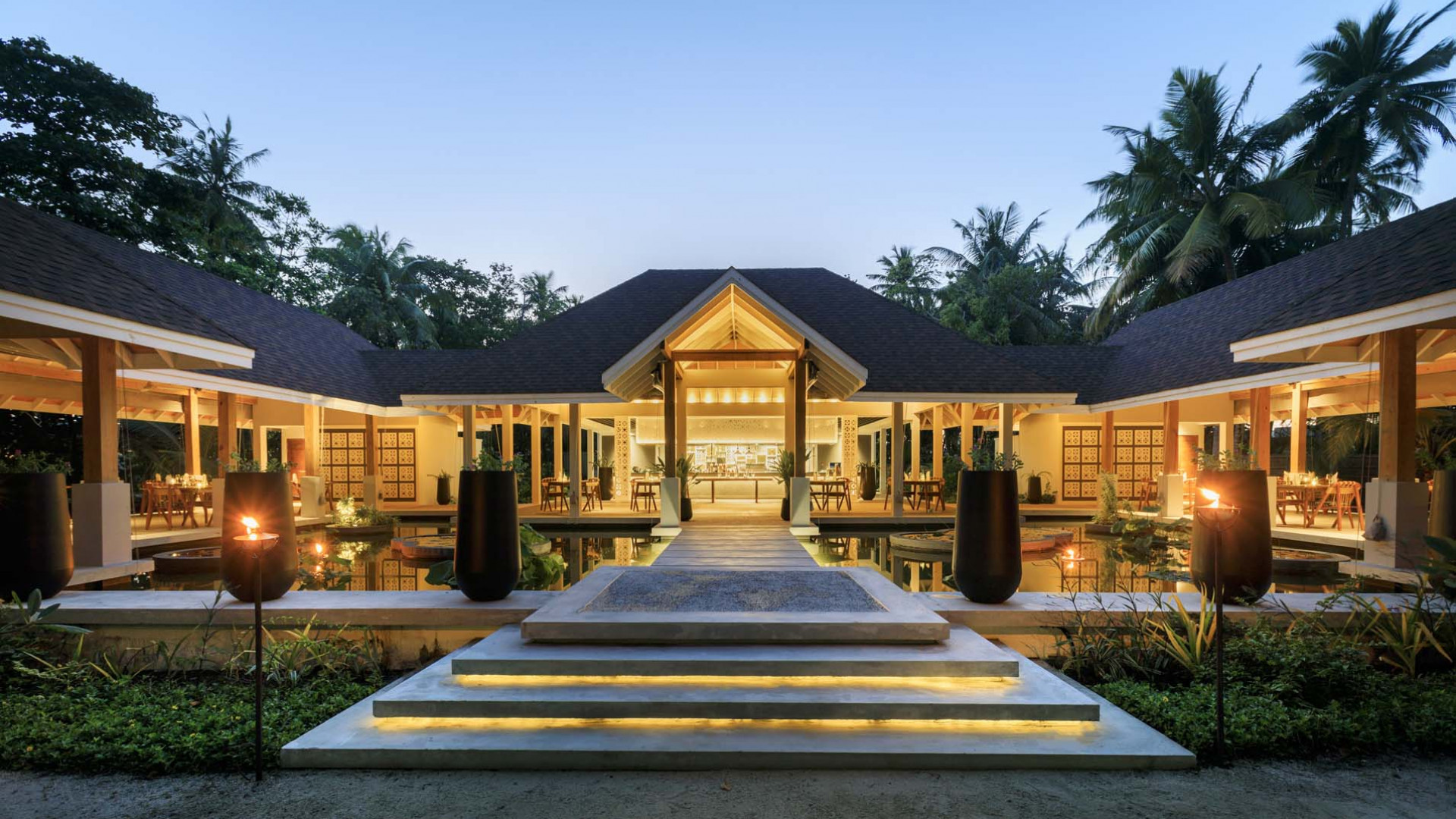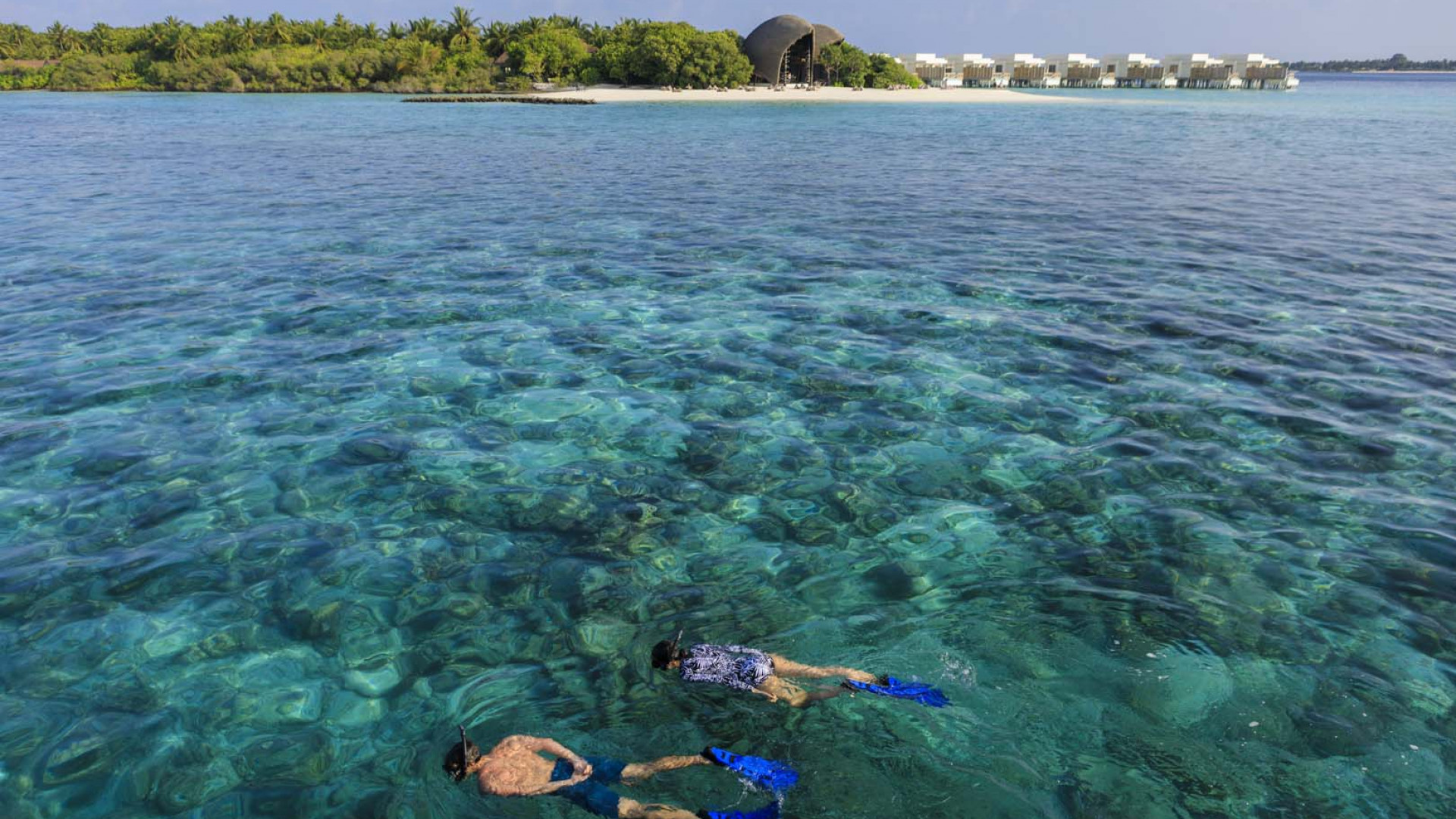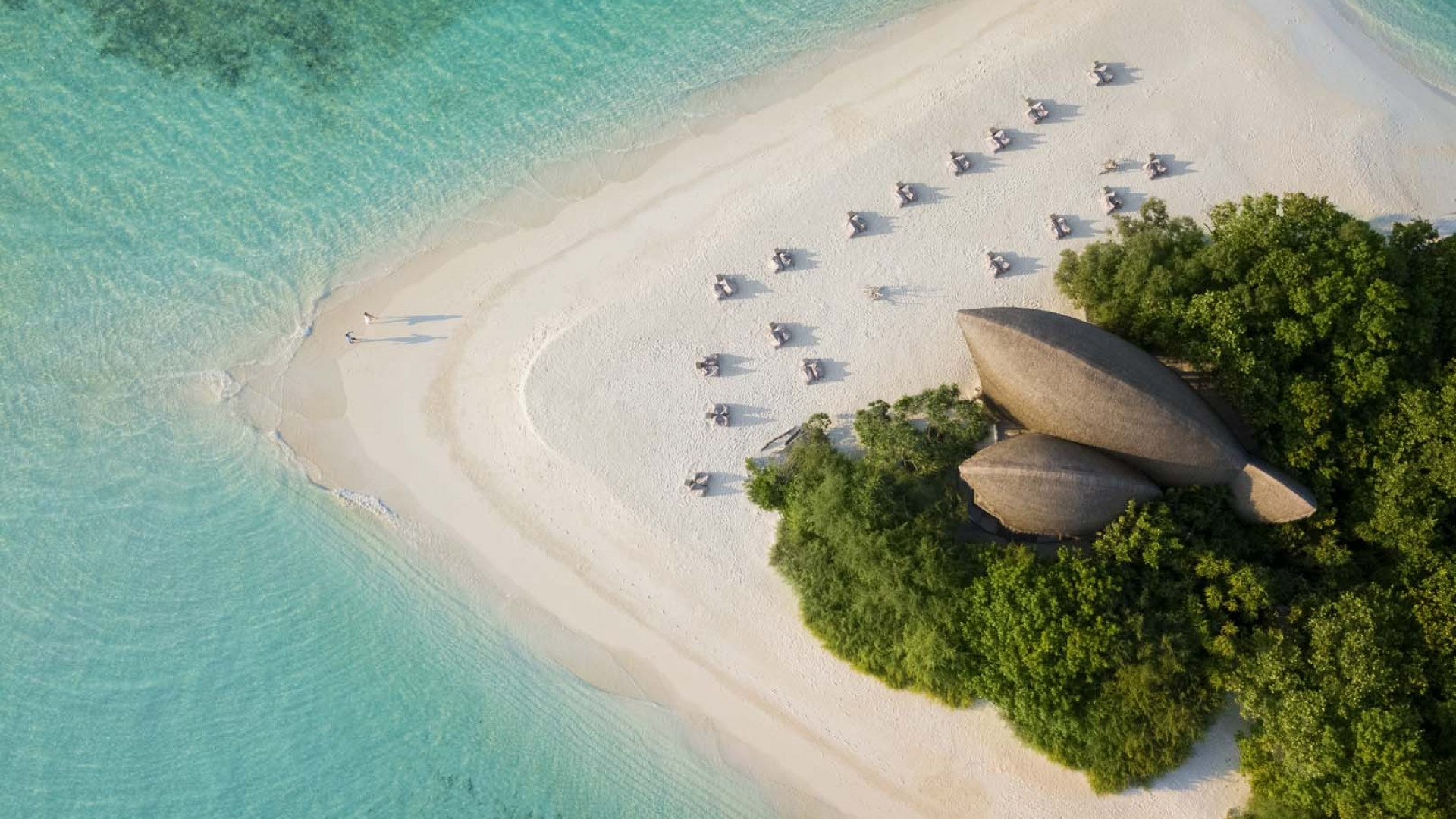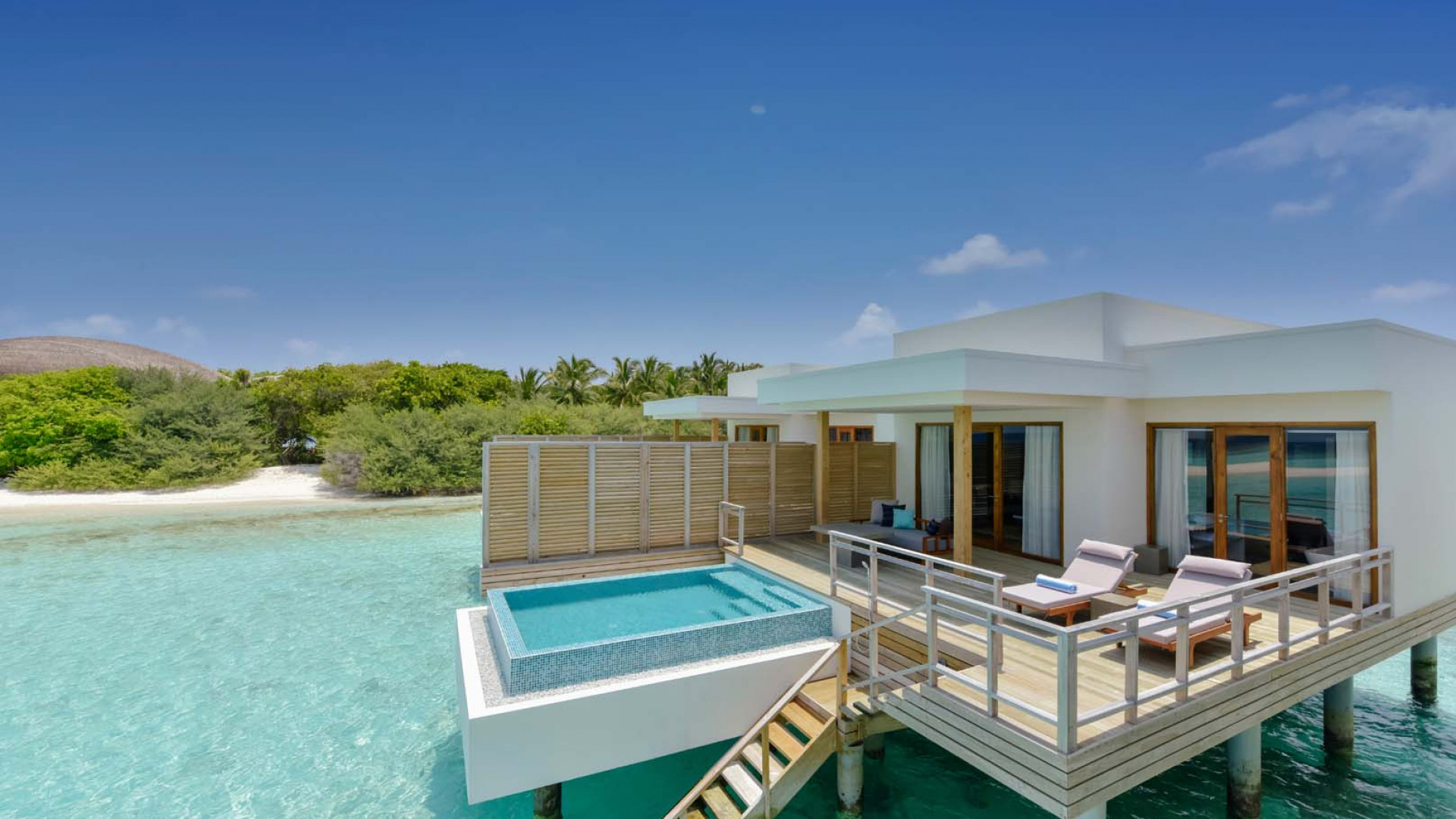 Hidden in the Raa Atoll, Dhigali Island is a 40-minute journey by seaplane from Malé International Airport or a 70-minute flight including a short speedboat transfer. As soon as your feet sink into the powder white sand you will see that this is an island hideaway with a difference. There are no traditional thatched buildings but instead white, sleek castaway villas and over water bungalows dot the island's crystal blue perimeter providing guests with wonderful views. The furnishings, and occasional pops of colour, accentuate the cool and restful interiors, and blend beautifully with the tropical setting. The All-Inclusive premium experience offered at this property ensures that every element of your holiday has been carefully crafted to make it is as fun and stress-free as possible. Breakfast, lunch, dinner and a selection of beverages from any of the operational outlets are all included in the premium all-inclusive offering. This includes all four Restaurants, Café', Pizzeria along with the 2 bars. Experiences such as dolphin cruise, glass bottom boat excursion and non-motorised water sports is all included at no extra cost along with complimentary Kids Club for children aged 4 to 12 years.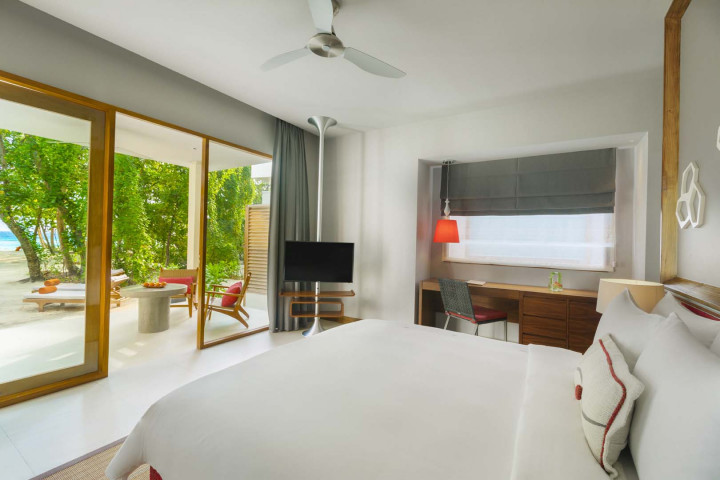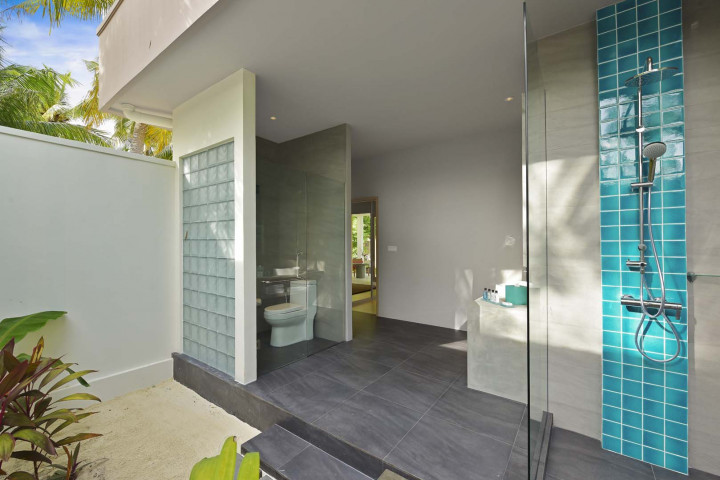 Beach Bungalows
70 sqm Set back from the water, Dhigali's 20 beach bungalows are hidden in native gardens. Each has an open-air bathroom + a lavish semi-open rainfall shower. A Wide, covered veranda with private sun loungers to laze on.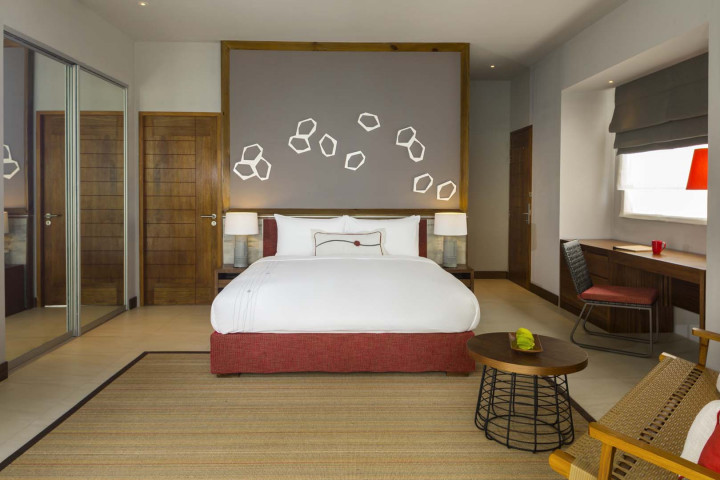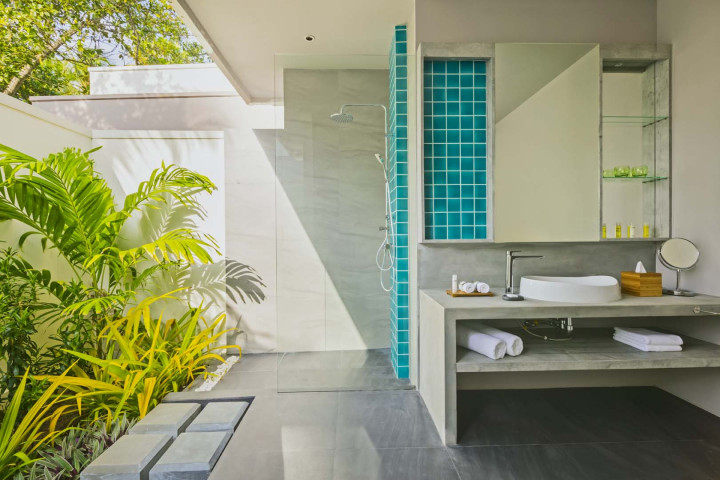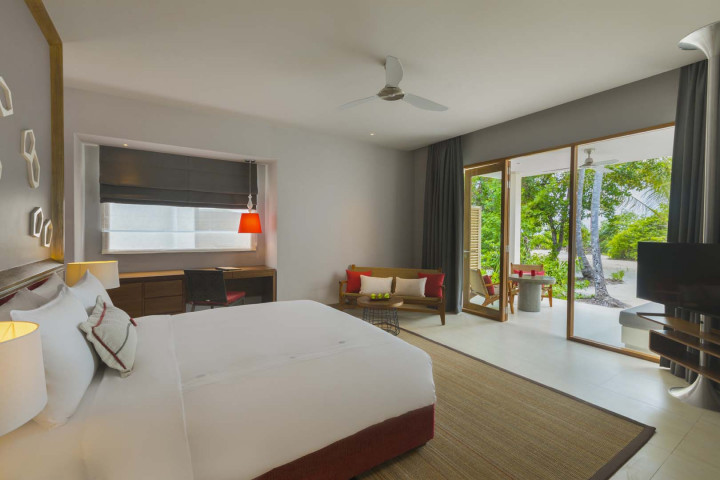 Deluxe Beach Bungalows
85 sqm 33 deluxe beach bungalows at Dhigali are ideal for a private hideaway among Maldives honeymoon resorts. The bungalows provide extra space to indulge in with an open-air bathroom consisting of a semi-open rainfall shower. The spacious garden area under coconut groves also inspire intimate moments.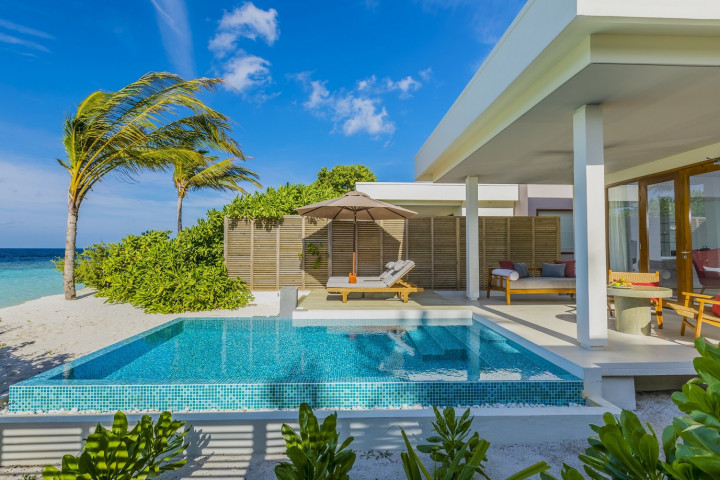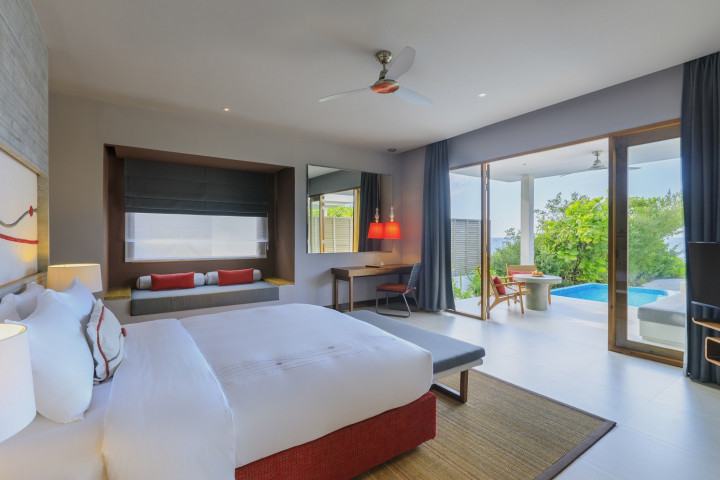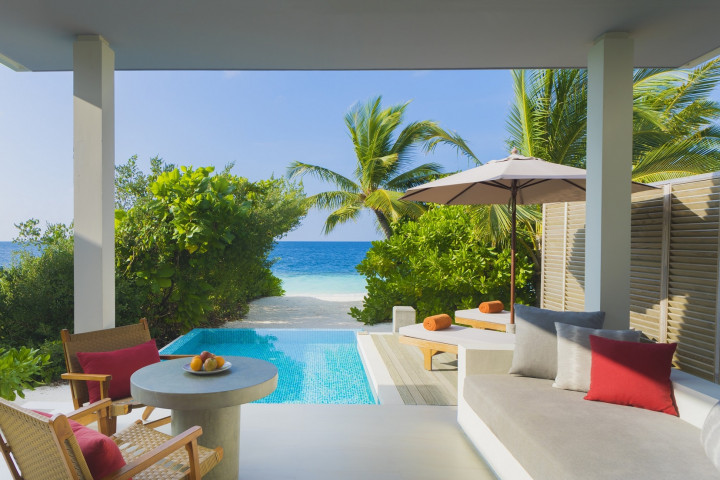 Beach Villas with Pool
121 sqm Beach Villas at Dhigali Maldives resort with private pool are ideal for couples celebrating romance. The villas provide magnificent sea views of the sparkling blue-green waters whilst featuring a bathroom consisting of an exhilarating rainfall shower which is open to the balmy island air and an expansive covered outdoor veranda that leads to the porcelain sands of the beach, where private sun loungers sit under native fronds.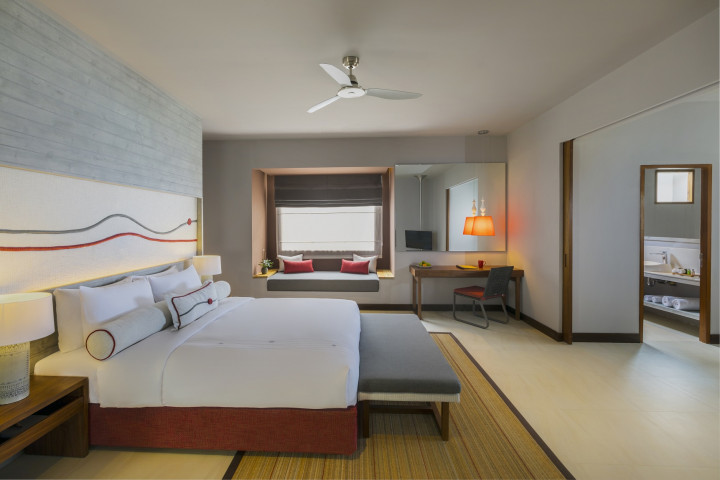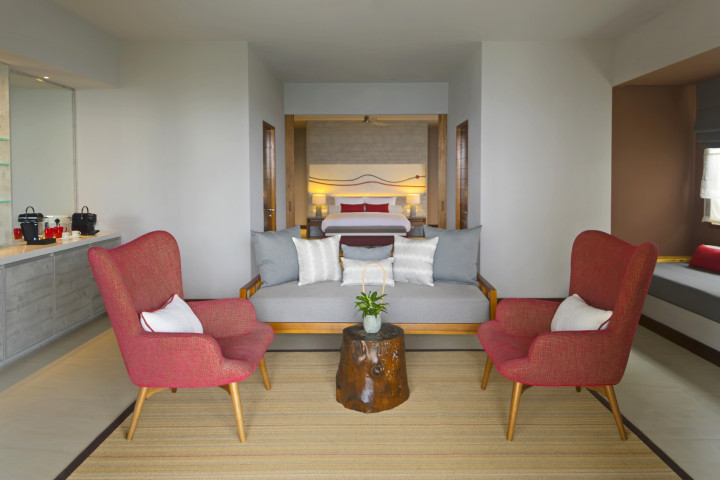 Beach Suites with Pool
170 sqm Experience a stay at one of the best Maldives villas with private pool, at secluded and spacious waterfront hideaways of Dhilgali's 3 one-bedroom beach suites, located at the end of a perfect stretch of sand. An indoor/outdoor bathroom opens up to the skies, while a wide front veranda and an oversized plunge pool gaze out to the horizon.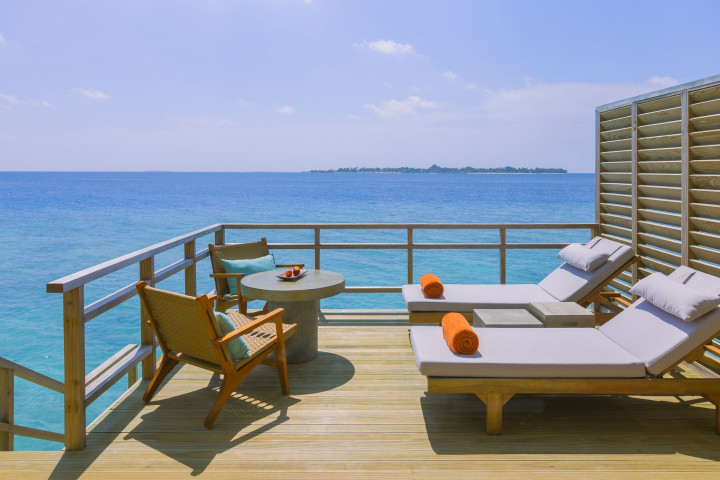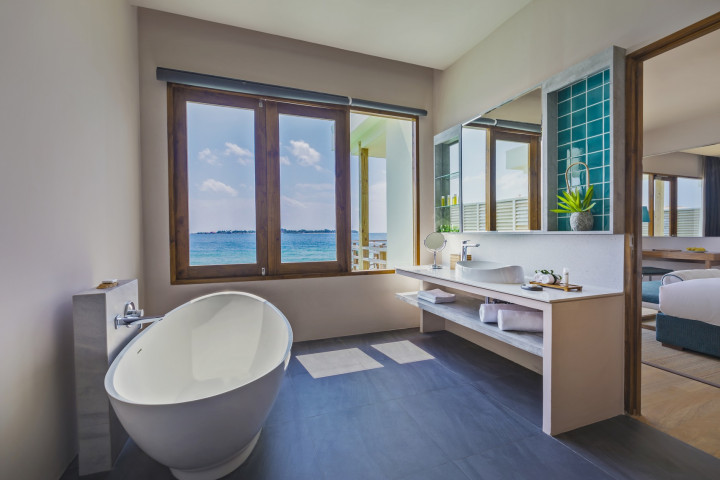 Water Villas
85 sqm Dhigali's 24 water villas in Maldives are elegantly located over crystal water within just paddling distance to the colourful house reef. Each villa consists of an oversized wooden sundeck stepping down to the sea, where exciting excursions await.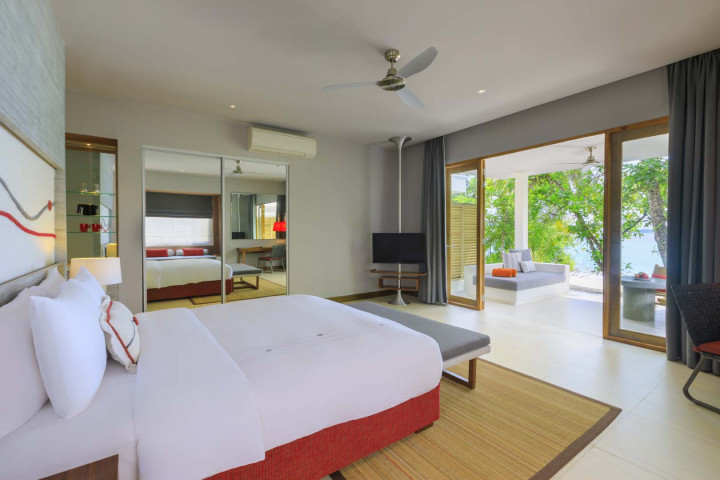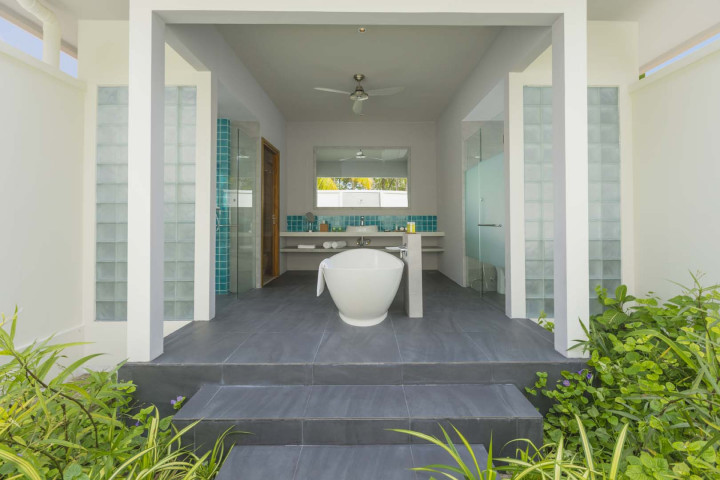 Beach Villas
115 sqm Experience best services that Maldives family resorts have to offer at Dhigali's 62 beach front villas offering luxurious amenities and perfect tranquillity. The villas consist of a bathroom spanning across indoor and outdoor space with a rainfall shower and a deep tub to soak under the heavens. An expansive deck overlooks the beach and turquoise blue Ocean, with sun loungers perched in pearl-white sands. Four can sleep comfortably in these villas being an ideal choice for family stays.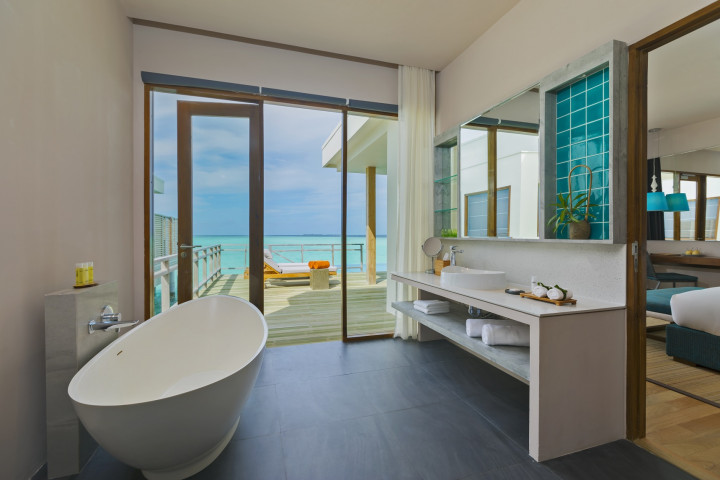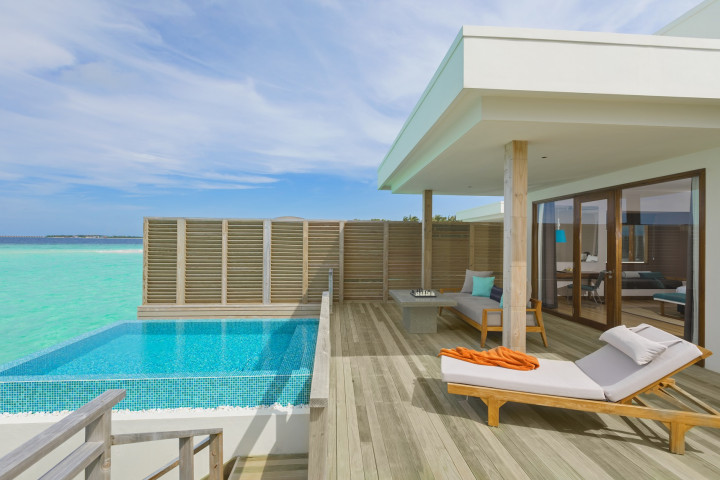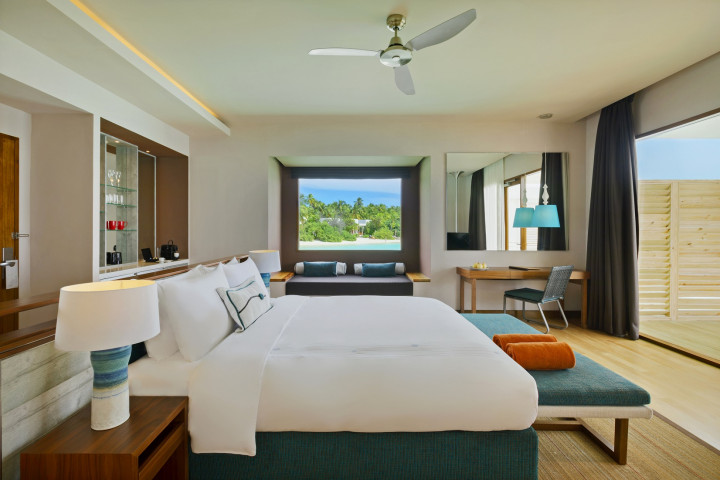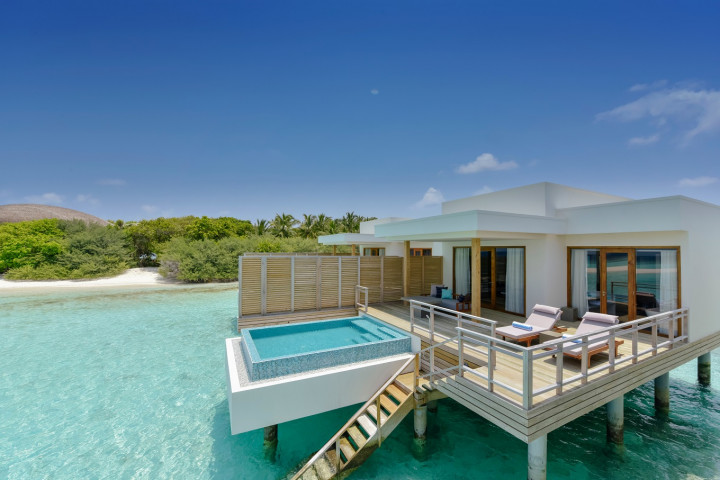 Lagoon Villas with Pool
117 sqm Reaching out over transparent waters, each lagoon villa in Maldives at Dhigali feature a private plunge pool, sprawling deck a lavish open bathroom and accommodation with majestic blue views of the ocean, while the shimmering coral reef located just a short stroll away from the villas provide space for many underwater excursions.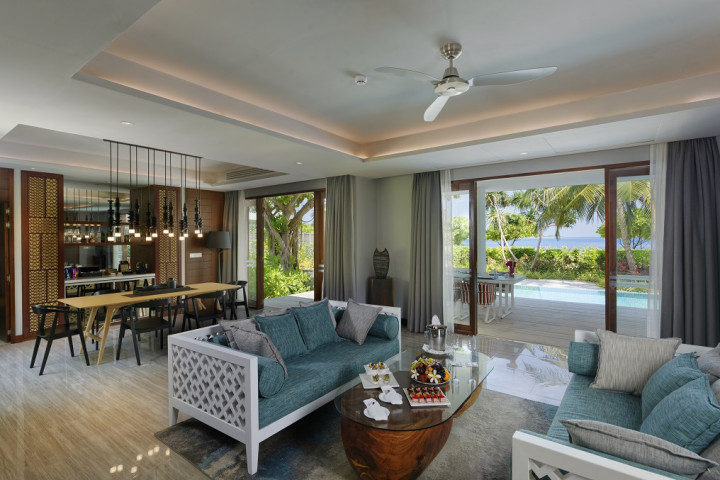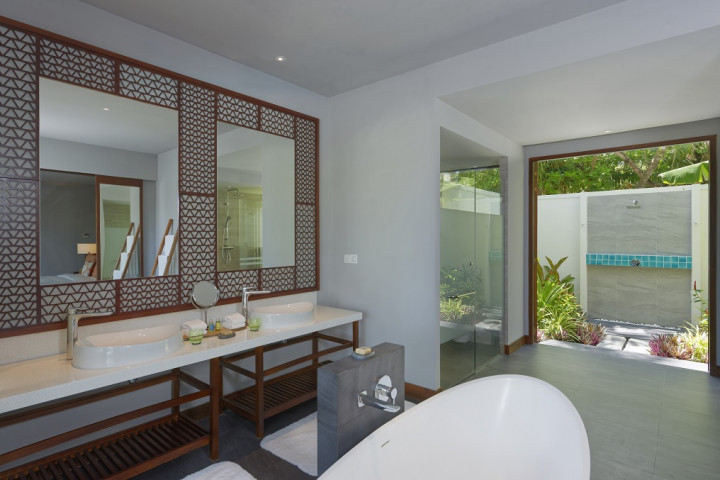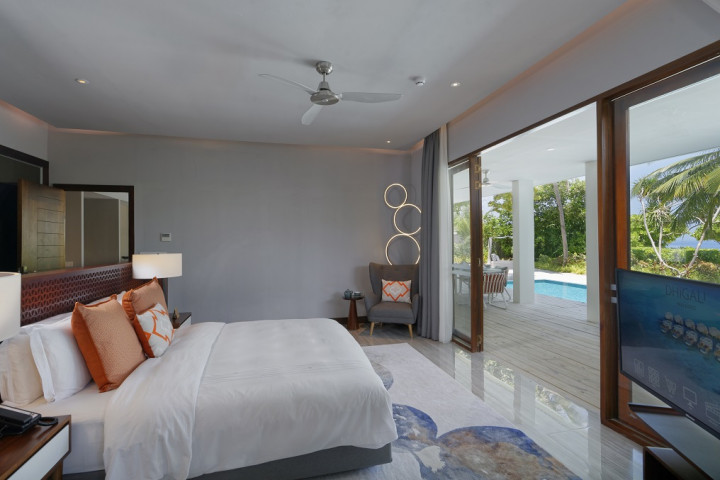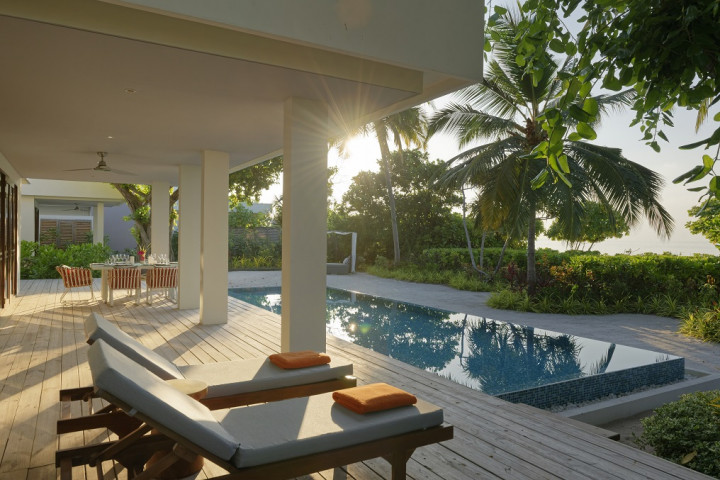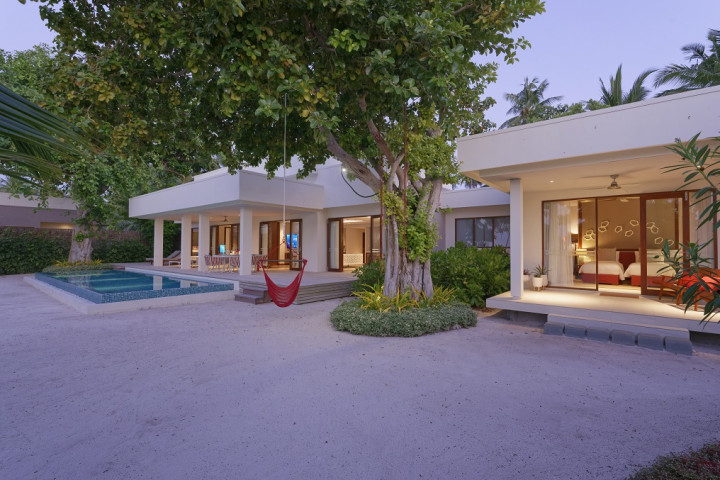 Dhigali Suite
400 sqm The Dhigali Suite features 2 bedrooms including a large master bedroom, beachfront infinity pool, wide sundeck with all comforts. This ocean view suite also provides a personal butler, private bar and a home theatre system. The Dhigali Suite is a 400m2 and set on the edge of the beach with its very own courtyard. With its modern amenities, large open decks and the open-air bathroom, it brings that open air lifestyle that the Maldives is known for.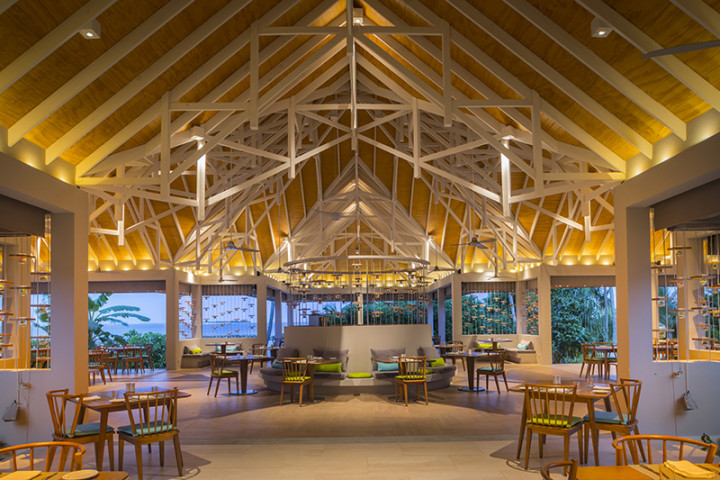 Capers
Buffet Restaurant Capers restaurant Maldives pampers the palate with international cuisine and local delicacies. Breakfast is served with brilliant sunrise hues, whilst dining at Capers is a great way to begin the day. Evenings welcome the breeze, perfect for relaxed dinners.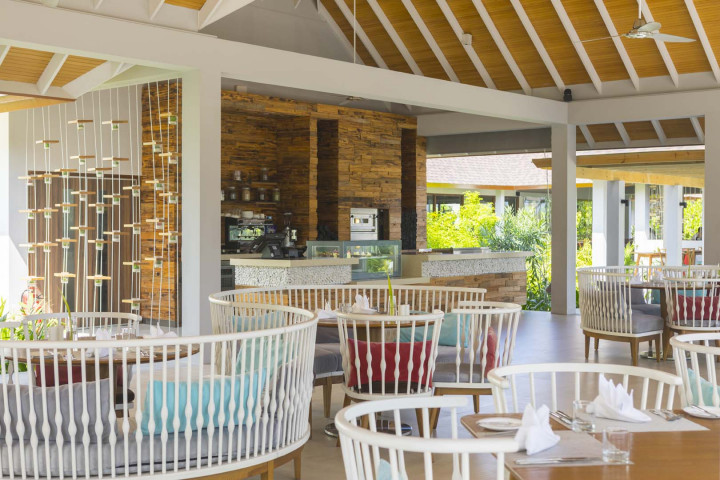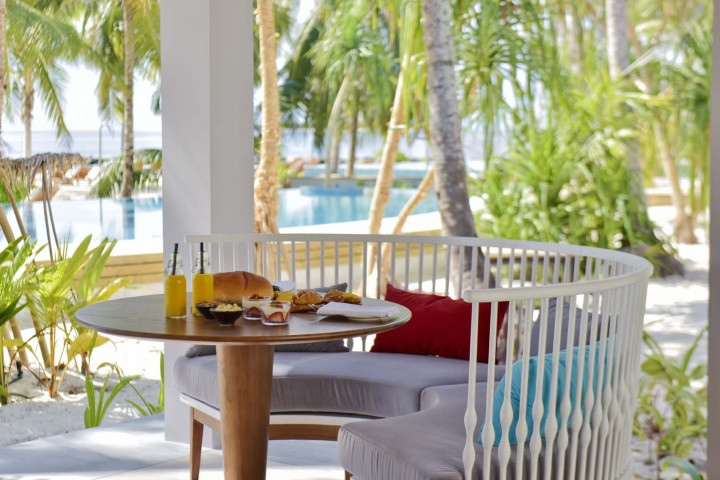 Jade
All-Day Dinning Enjoy dining amidst cool breeze, glimmering waters and ocean views. The restaurant is a welcoming hub ideal for quick snacks and light bites during the day. As the sunsets, the restaurant transforms into a unique setting complementing a fusion of flavours from Asia. Enjoy a dining experience that is contemporary, simple and showcases the creativity of Dhigali Maldives.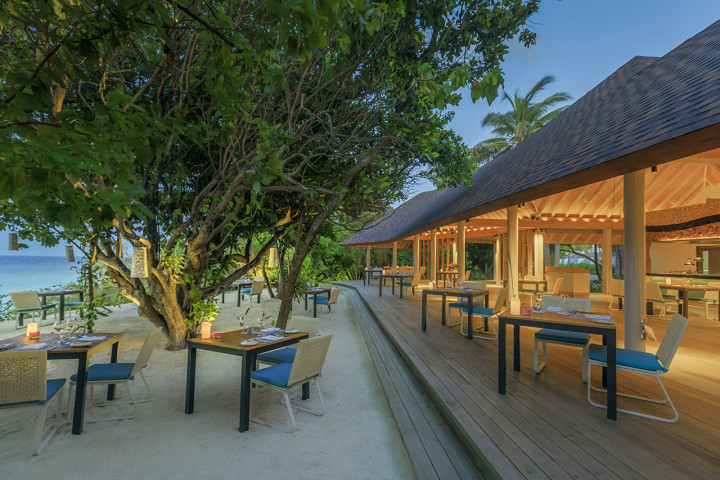 Faru
Grill Restaurant Discover the true essence of Maldives dining at Faru grill restaurant in Maldives offering continental cuisine, grilled meat and fresh succulent seafood. The dining space at Faru is an open area overlooking beach sand whilst providing jaw dropping sunset views in the evening.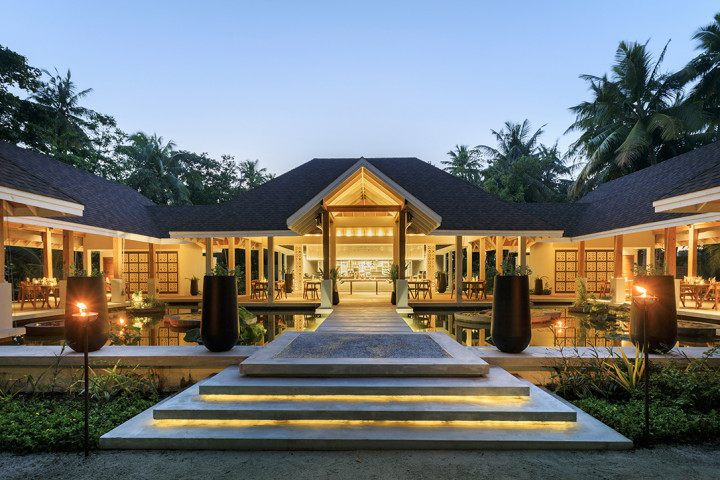 Battuta
Signature Restaurant Battuta - a journey through Middle Eastern + Asian flavours, named after Ibn Battuta, one of the greatest travellers of the 14th century. Follow in the culinary footsteps of his travel experiences from North Africa, to the Middle East and all the way to Southeast Asia whilst dining in the Maldives at this unique restaurant.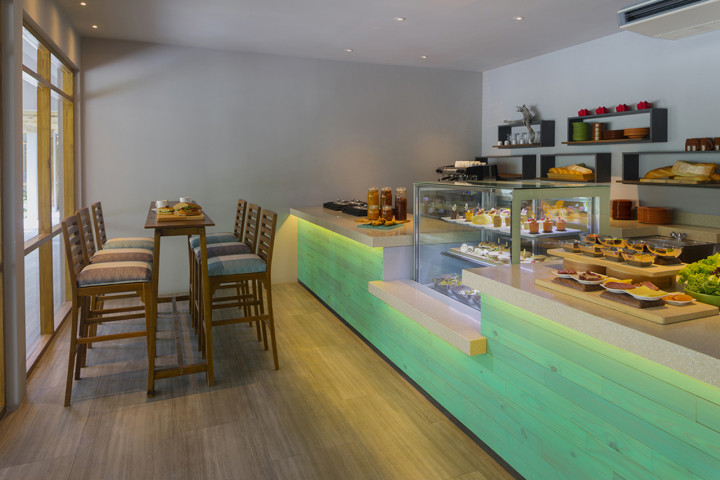 Café
Café is a place to stop by for a quick refuelling, standing out among restaurants in Maldives for amazing combinations of gourmet cuisine and snacks offered to suite different dining moods. Savor different types of coffees from all around the world with a selection of pastries and cakes that have been freshly made.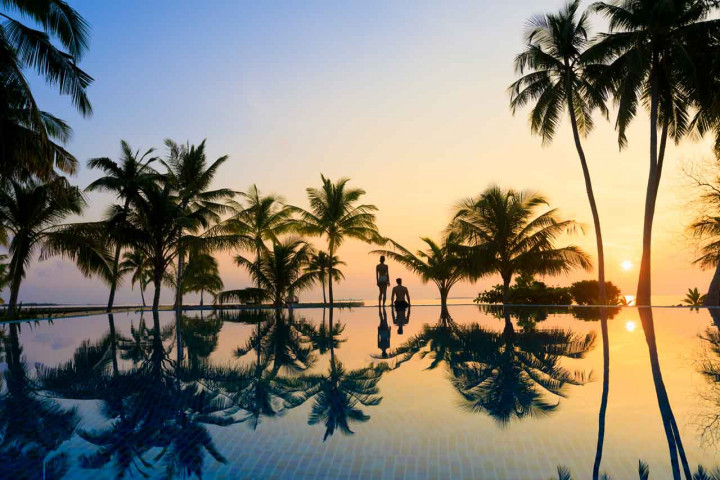 East
Bar East bar in Maldives at Dhigali is admirably located to suite the island vibes, opening up to the views of horizon, whilst providing exotic cocktails, classic premium wines and beer.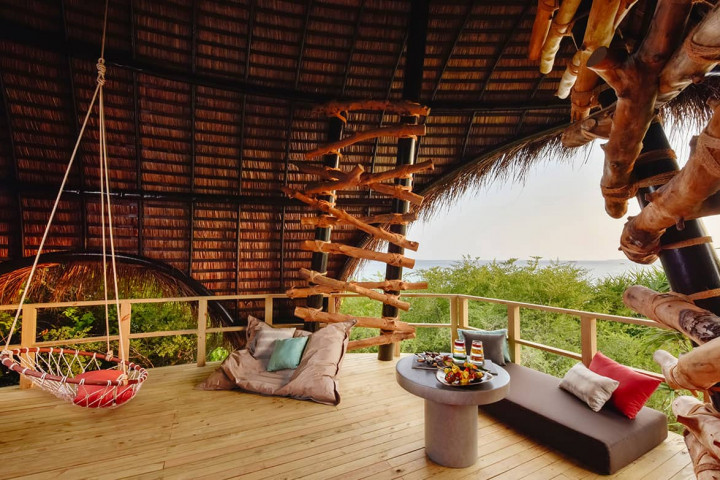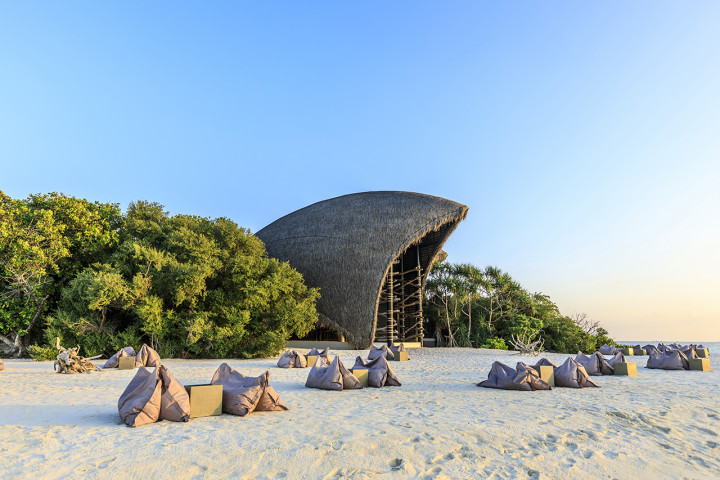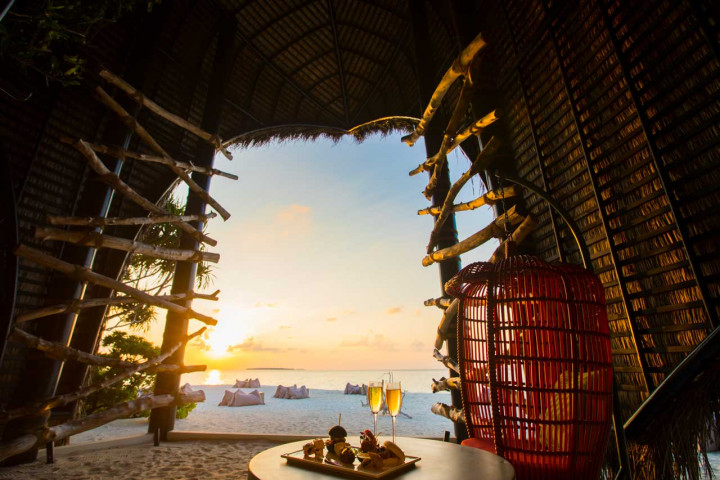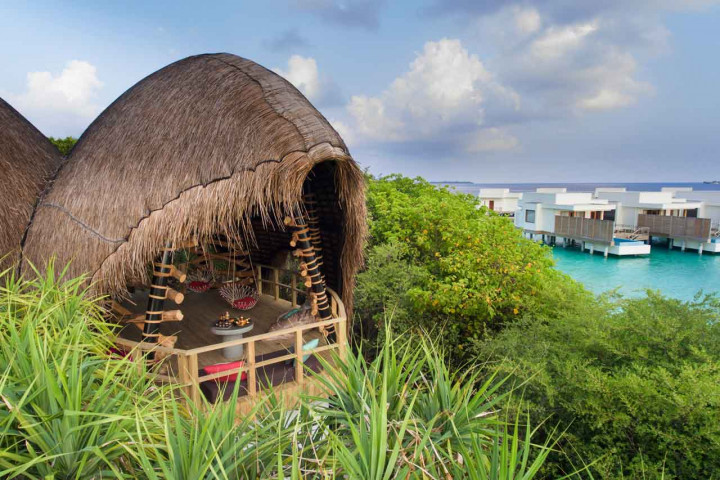 Haali
Bar Haali, Dhigali's sunset bar, shapes itself into the tropical green like a bird's nest at the west end of the island. It is the perfect place to order a cocktail + watch the evening sun colouring the tip of the island whilst creating breath-taking views of the sky + the sea.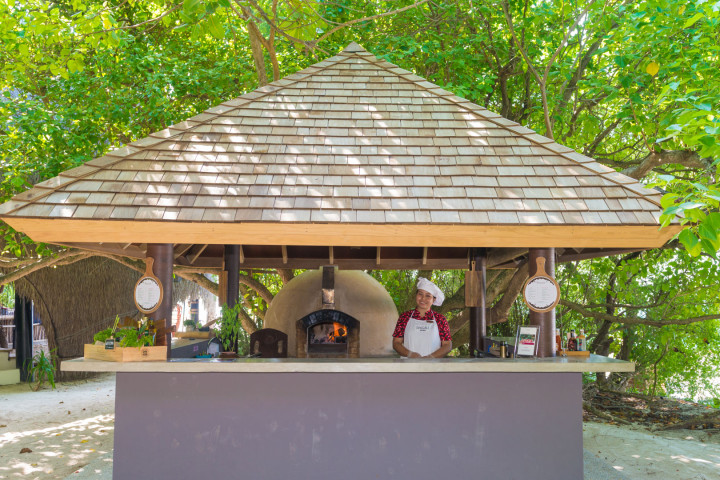 Pizzeria
Nestled in the jungle between Hali Bar and Faru Restaurant you will find our "Pop Up Pizzeria" offering both traditional and unique flavors that will satisfy any appetite. Simply order, pickup and takeaway to whatever quiet location you choose to dine – the choice is yours.

Activities & Facilities
Diving + Water Sports
Dhigali has an underwater world for everyone, with one of the best diving + snorkelling in Maldives. A PADI dive centre runs courses + expeditions into the deep.
The adventerous spirit can find action on the waves. Dhigali does offshore excitement with an array of water sports + activities.
House Reef Factsheet | Diving and Water Sports
Kids Club
Indoor + outdoor fun is free at Dhigali's Children's Club.
Guests aged 4 to 12 years are invited into exciting activities + endless discoveries that let them learn + have fun at the same time.
Excursions + Experiences + Fitness
Dhigali Recreation center offers a variety of excursions. Explore our lively house reef without getting wet in our Glass Bottom boat. Dolphin cruise, Sunset Cruise and Fishing trips will remain an unforgettable experience.
You may visit our Recreation Center or use the Dhigali application to see the activity schedule for the day.