Ozen Reserve Bolifushi
Nestled in South Malé atoll, Ozen Reserve Bolifushi is a short 20-minute motorized catamaran ride from Malé International Airport and offers an eclectic mix of accommodation styles with 43 stylish and comfortable thatched roofed villas and Asian inspired over water villas, each with their own pool and giant sea slide.
Book Now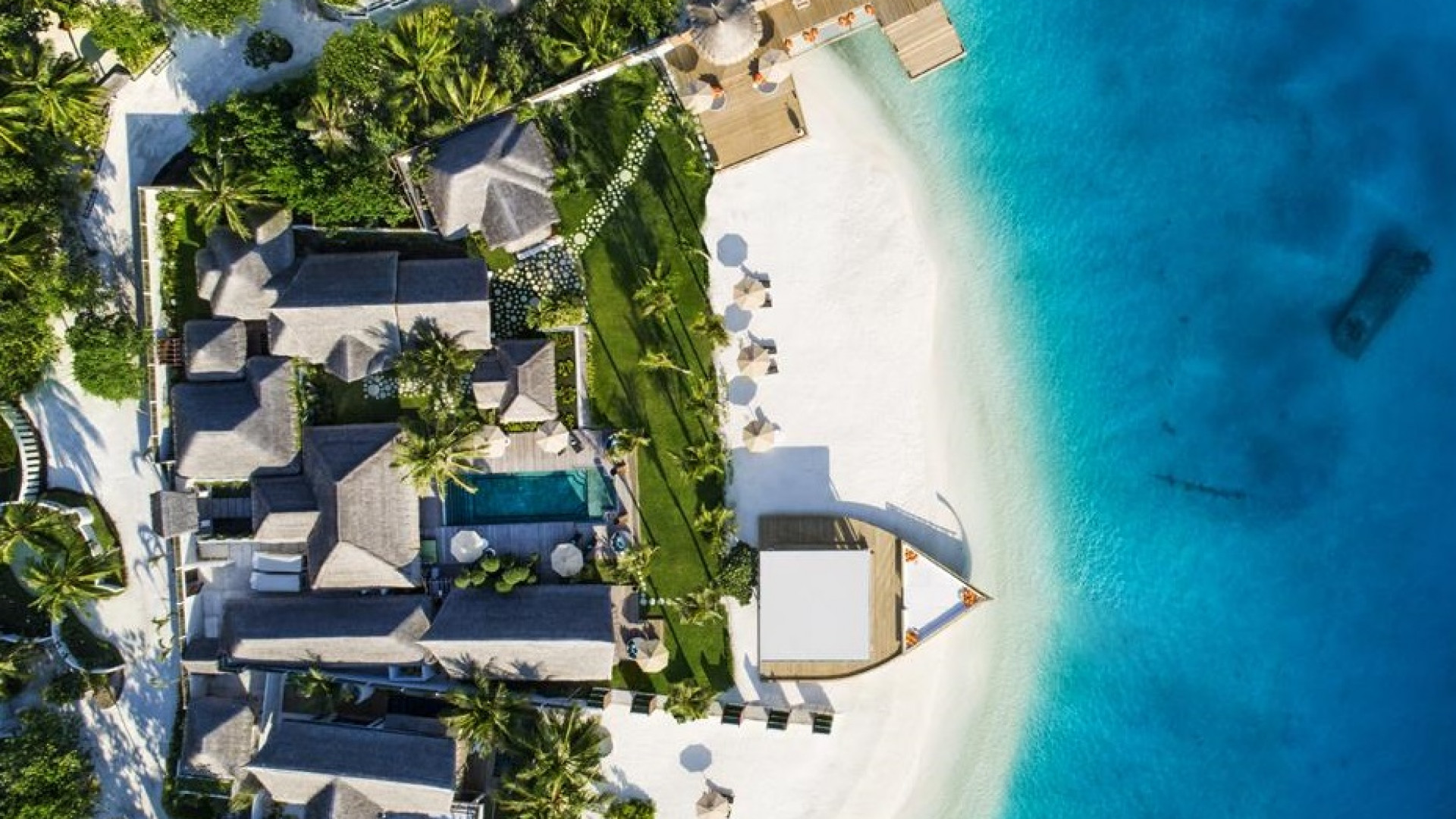 Nestled in South Malé atoll, Ozen Reserve Bolifushi is a short 20-minute motorized catamaran ride from Malé International Airport and offers an eclectic mix of accommodation styles with 43 stylish and comfortable thatched roofed villas and Asian inspired over water villas, each with their own pool and giant sea slide. The island offers guests a variety of sports and activities, a fabulous spa, and an excellent 5* PADI and water sports centre so there is ample opportunity to explore the five nearby shipwrecks and the incredible house reef which is teeming with marine life. Jumeirah Vittaveli is the perfect place for everyone to holiday at their own pace and, as it offers one of the Maldives largest kids clubs, there is plenty to keep the younger members of the family occupied whilst you relax. Enjoy sunset cocktails overlooking the extraordinary vista of the Indian Ocean whilst deciding which of the four delightful restaurants you are going to dine in, or opt for a twilight dinner, served in a private cabana, for a truly magical evening.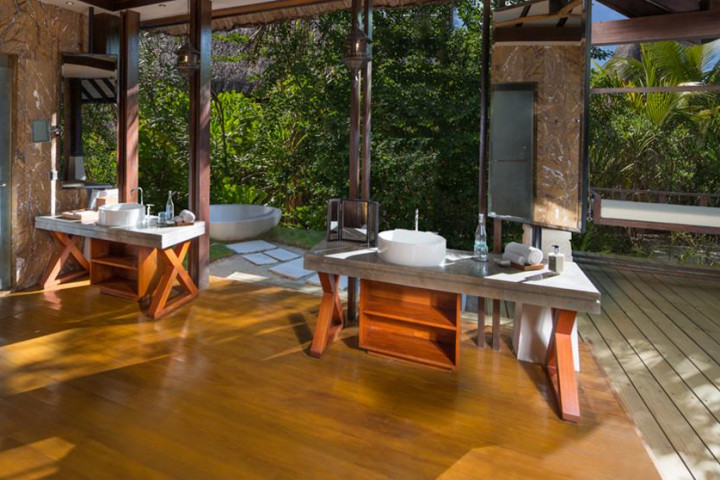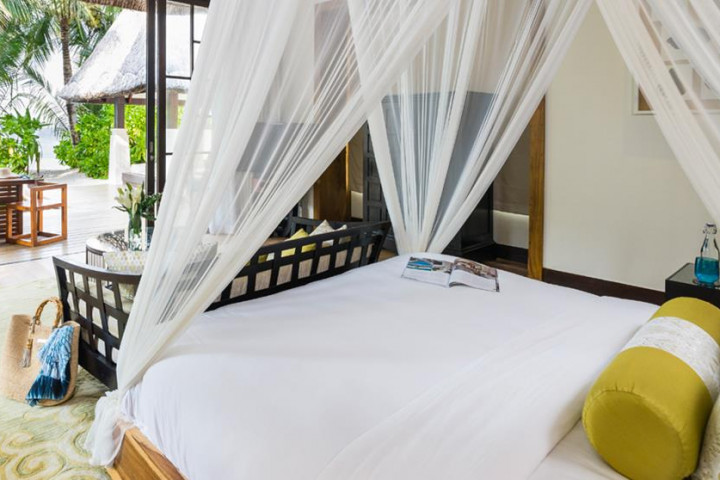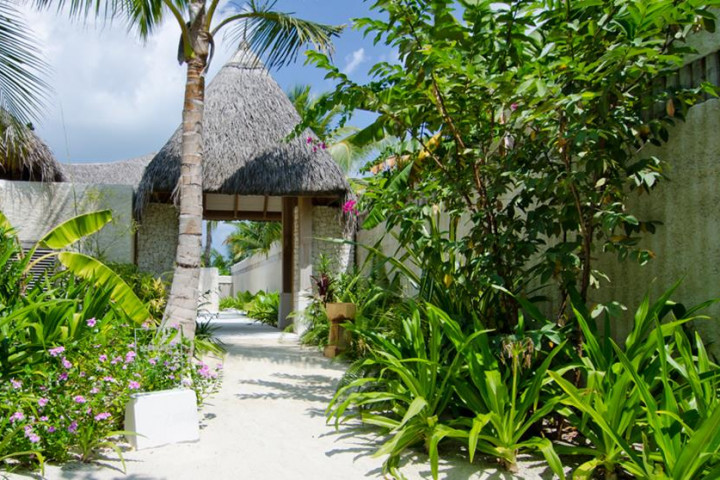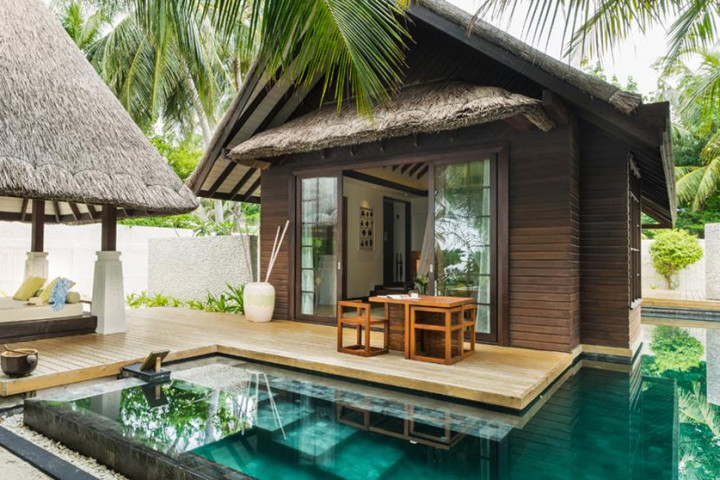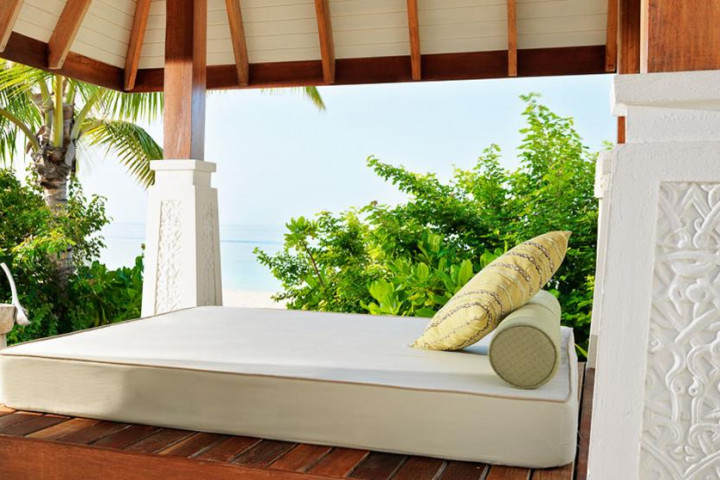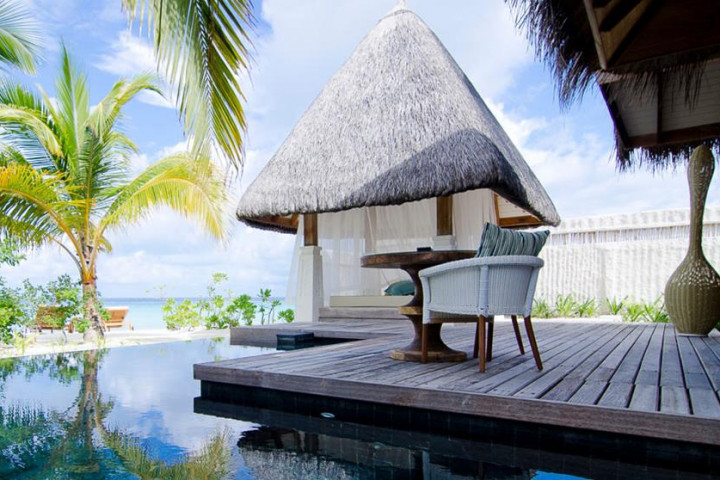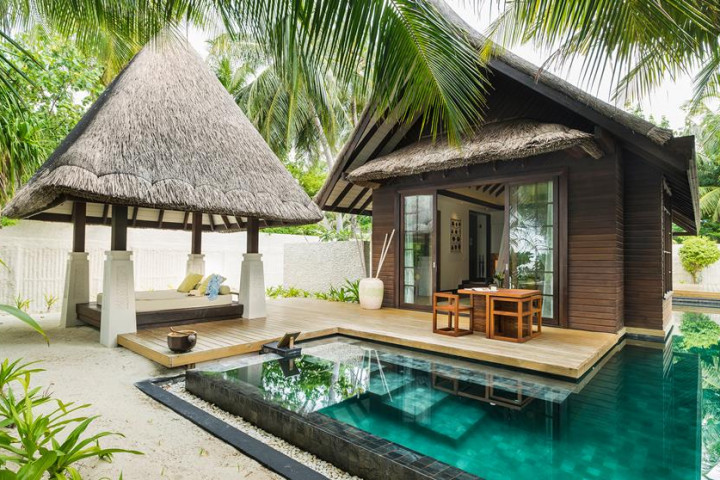 Beach Villa With Pool Sunset
Enjoy the quiet calm of Maldivian beaches as you relax in the luxurious comfort of the Beach Villa with pool sunset. With sprawling interiors and a private beach, this villa redefines splendour. 184 square metres Two adults and two children (below the age of 12 years) or three adults A deluxe king size bed Beach view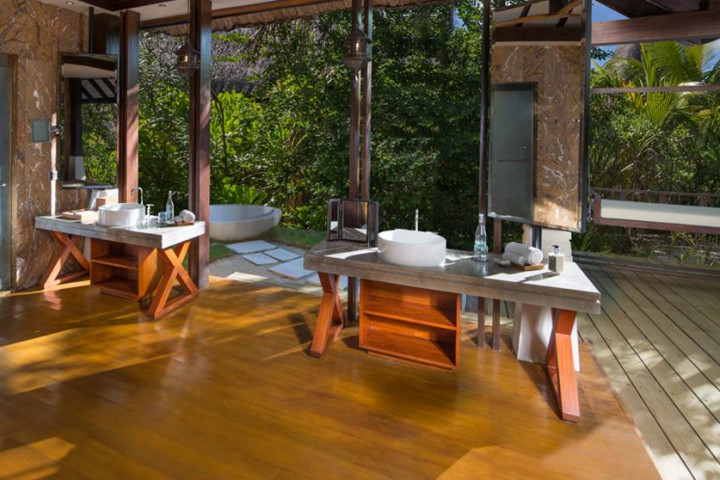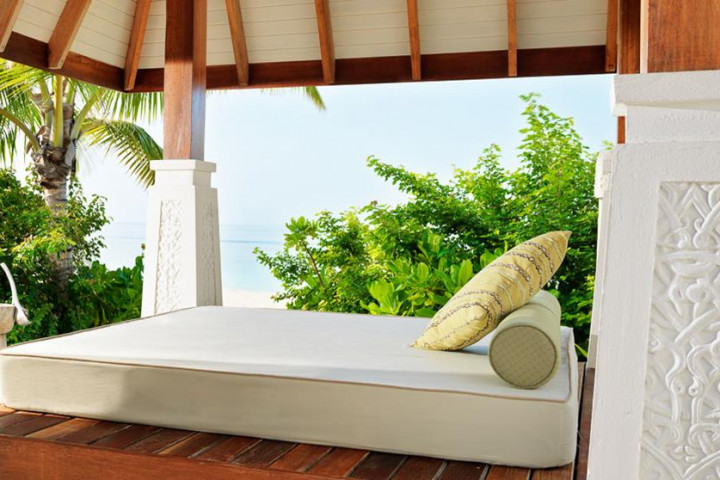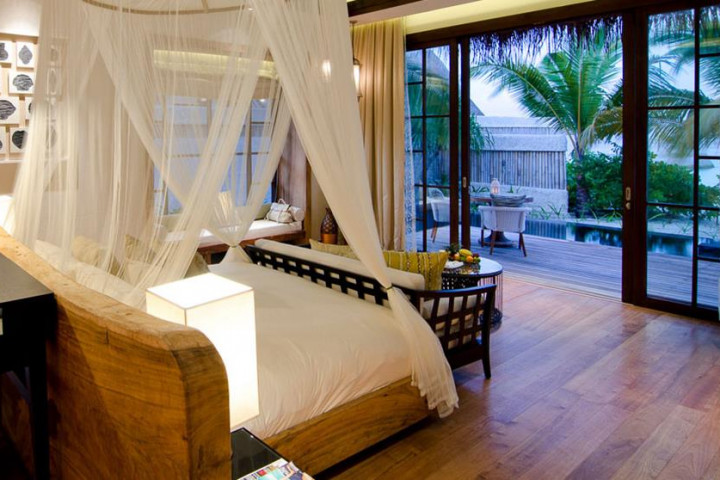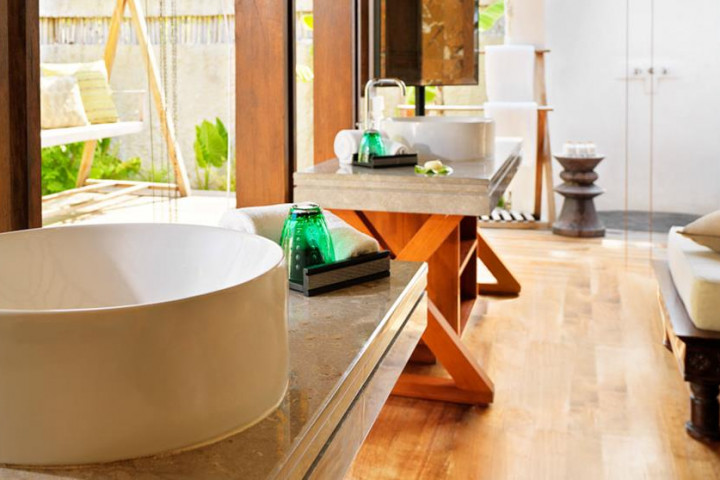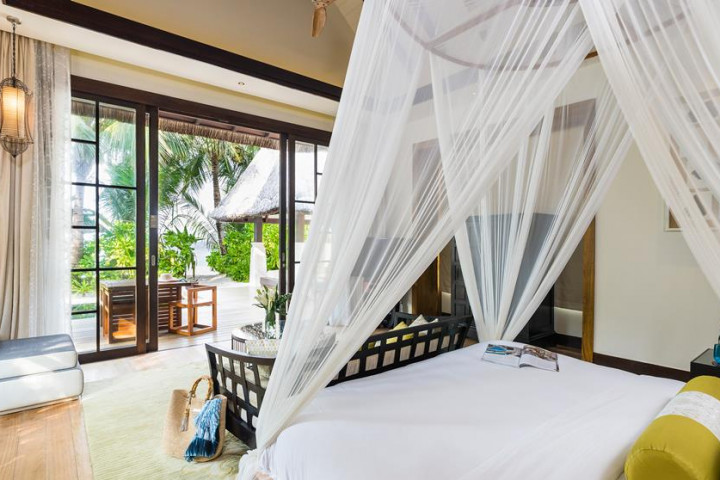 Two Bedroom Beach Villa with Pool Sunrise
The Two Bedroom Beach Villa with Pool Sunrise is the perfect room for a family or a group of friends on vacation. The interiors are beautifully decorated and ensure complete privacy. If you want direct access to the beach and a gorgeous view of the ocean, this villa will not disappoint you.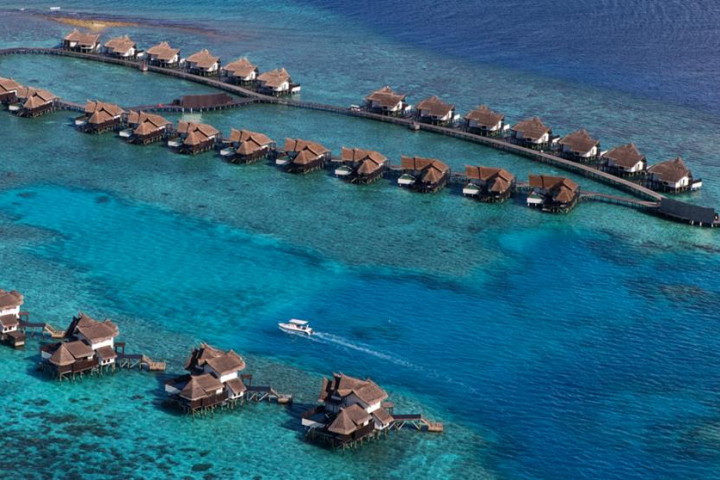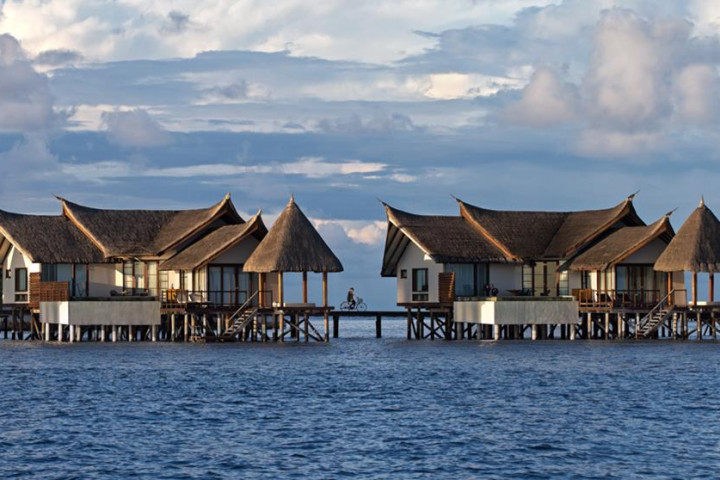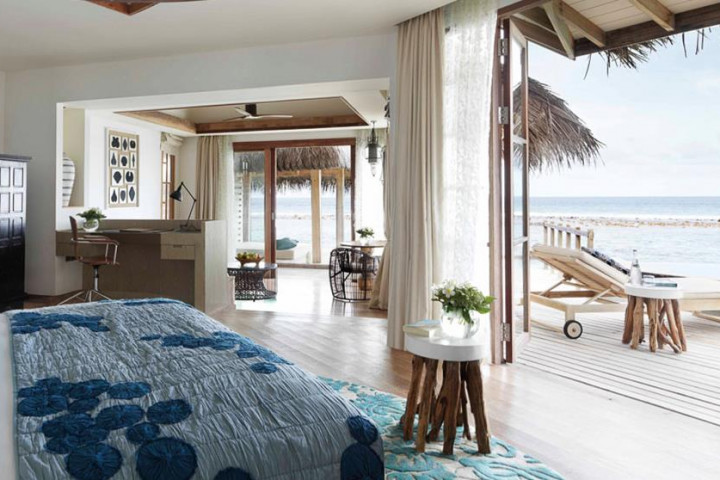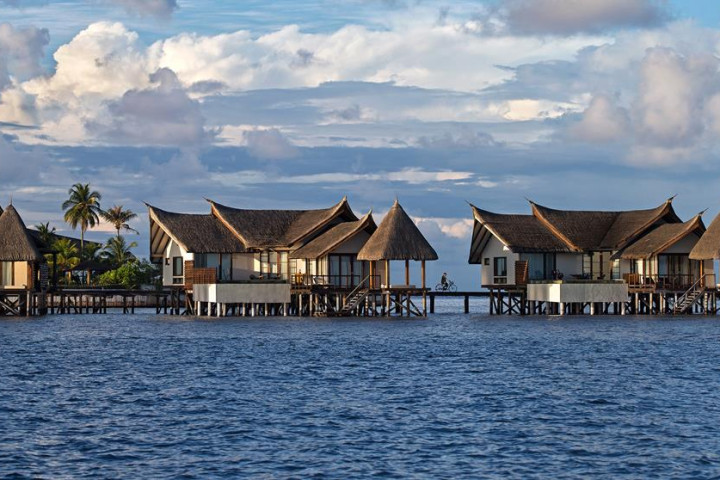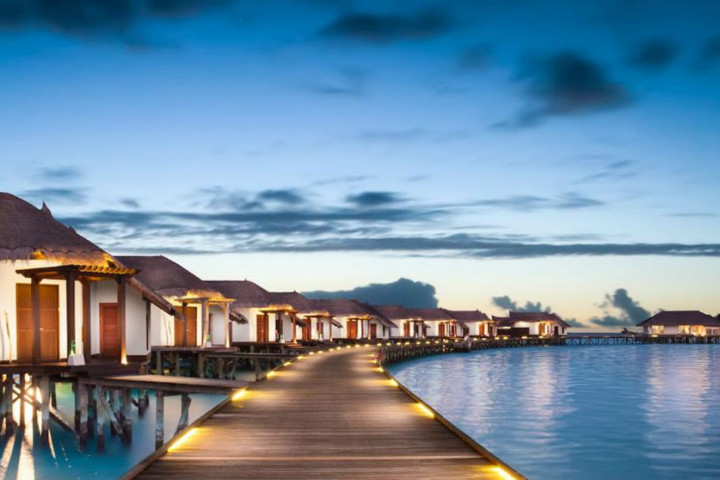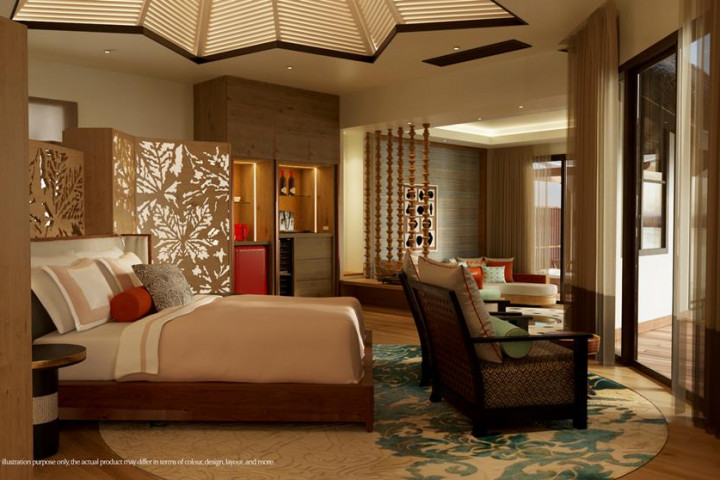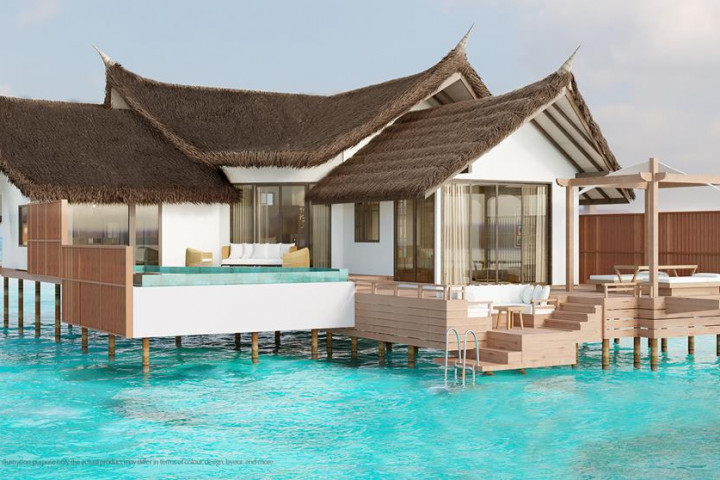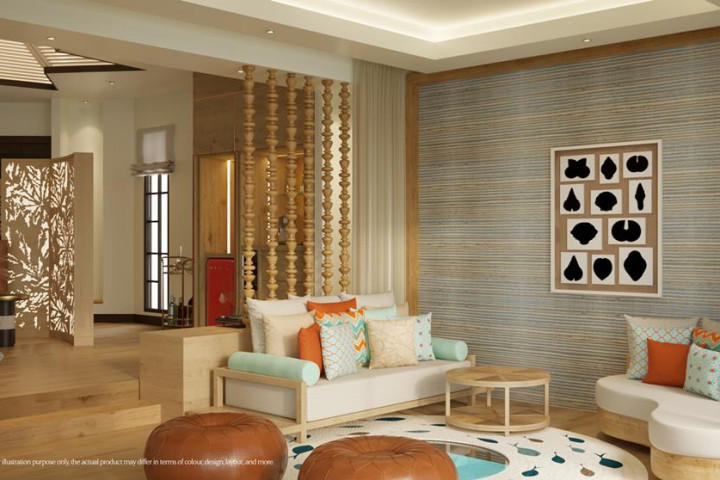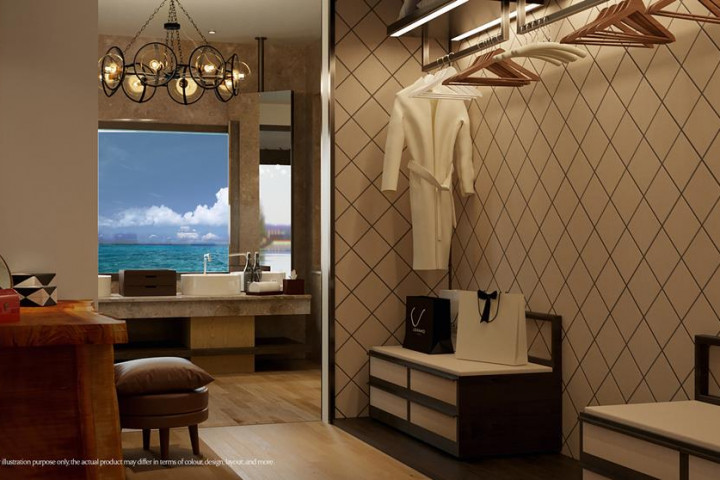 Infinity Pool Ocean Villa
Just a few steps away from the gentle waters of the lagoon, the Infinity Pool Ocean Villas are perfect for an enchanting tropical island holiday. Access to an outdoor deck area and your own private infinity pool ensures complete relaxation. Create precious memories with your loved ones as you enjoy sun filled days and starry night skies from the comfort of your overwater home.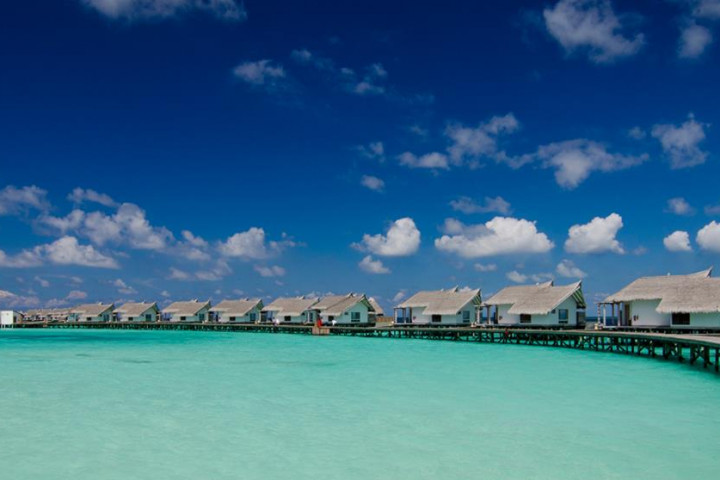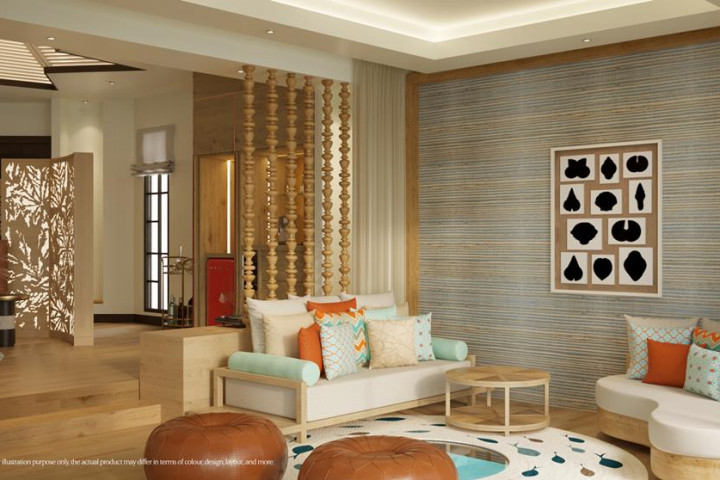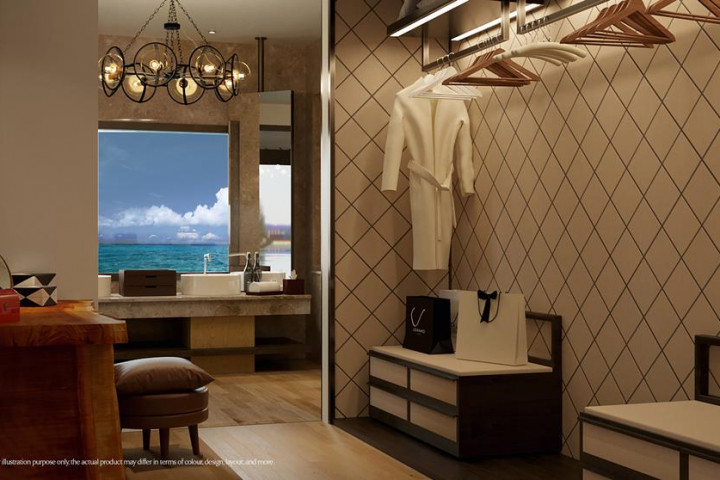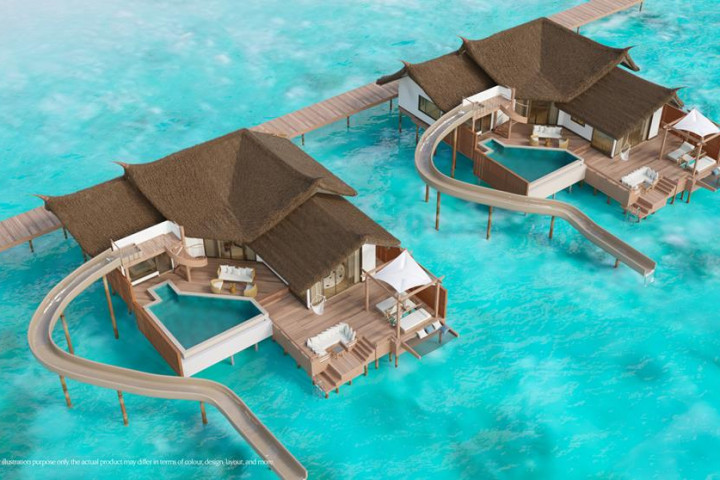 Infinity Pool Ocean Villas with slides
Overlooking the turquoise waters of the Indian Ocean, the Infinity Pool Ocean Villas with slides are perfect for our fun-loving guests. Make a splash into the crystal clear lagoon from your own water slide and explore the magical marine world. Airy interiors with floor-to-ceiling glass doors and an extended deck with sunken seating and overwater hammock complete your picture-perfect Maldivian holiday experience.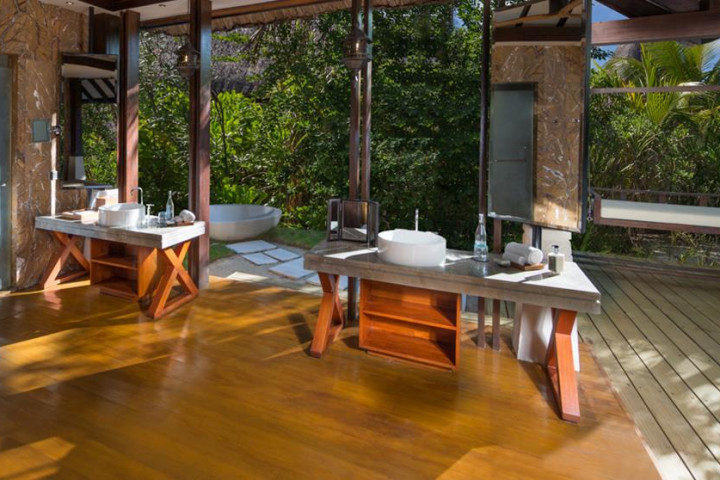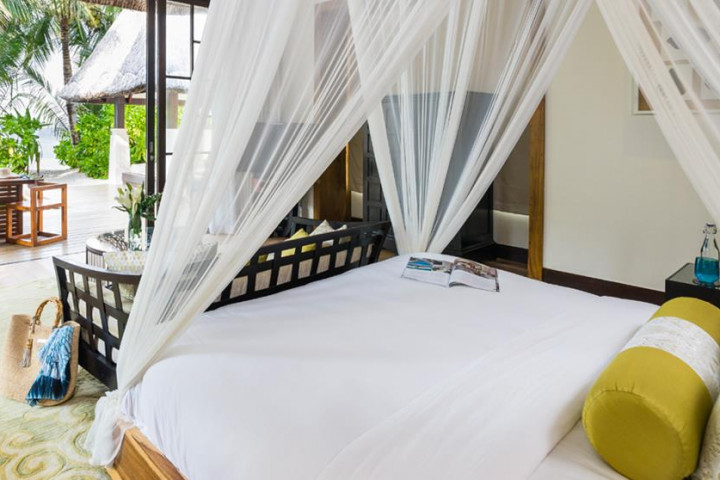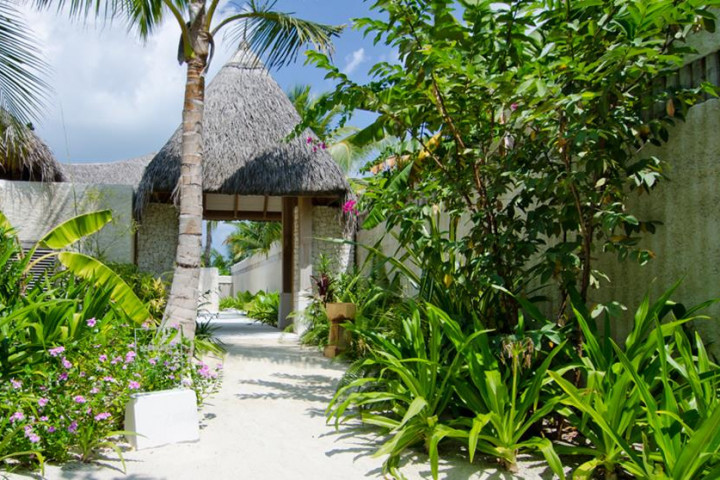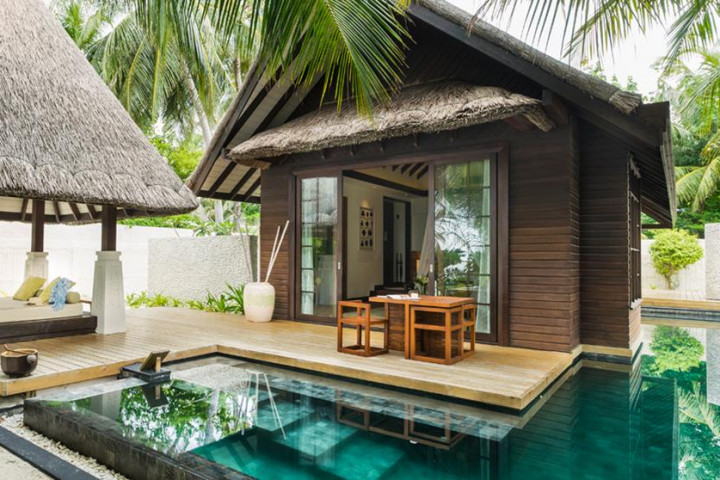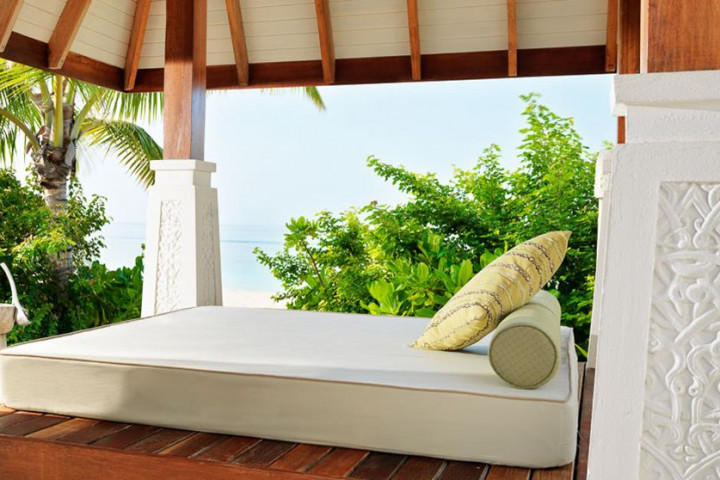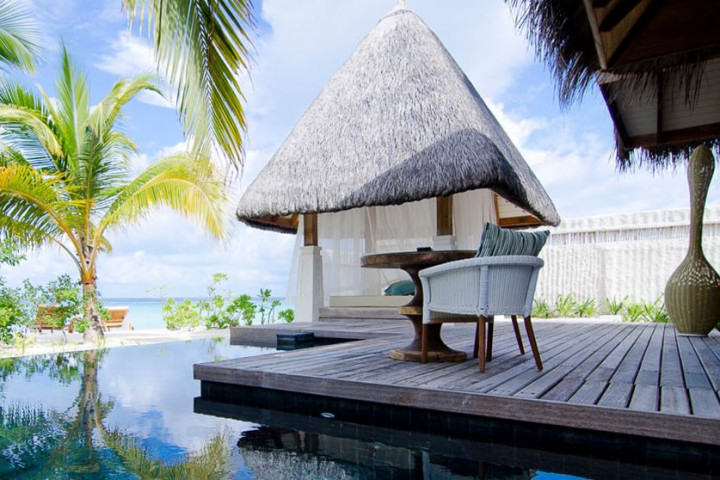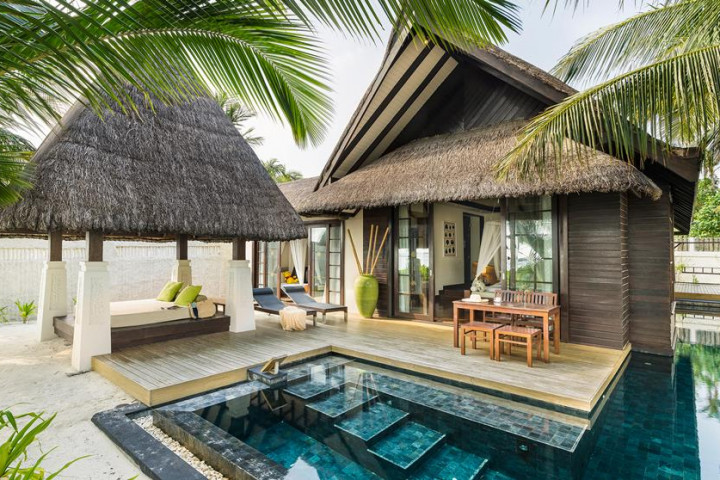 Beach Villa with Pool Sunrise
With breathtaking views, the Beach Villa with Pool Sunrise is an ideal sojourn for those on vacation. Surrounded by the tranquil waters of the sea and a sun-bathed private beach, this villa is restful, spacious and well-appointed.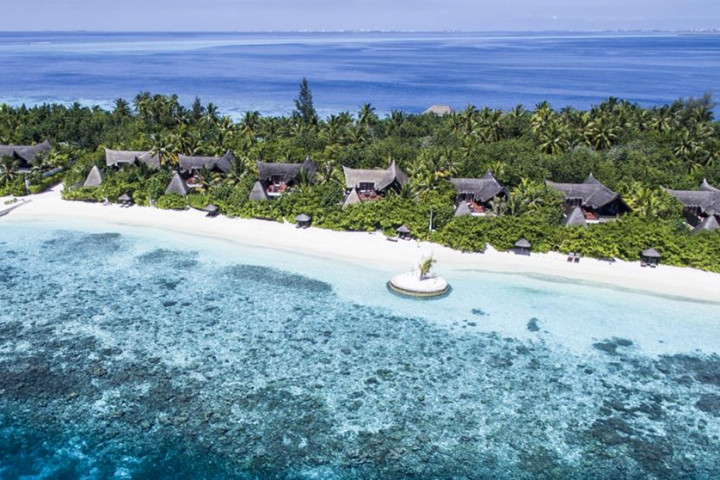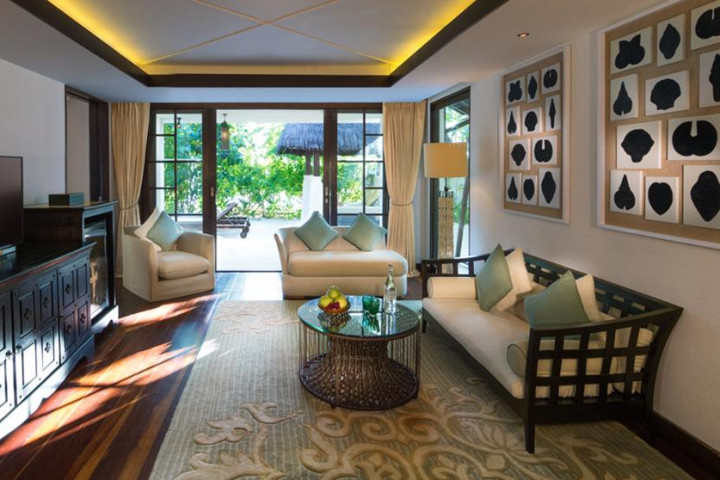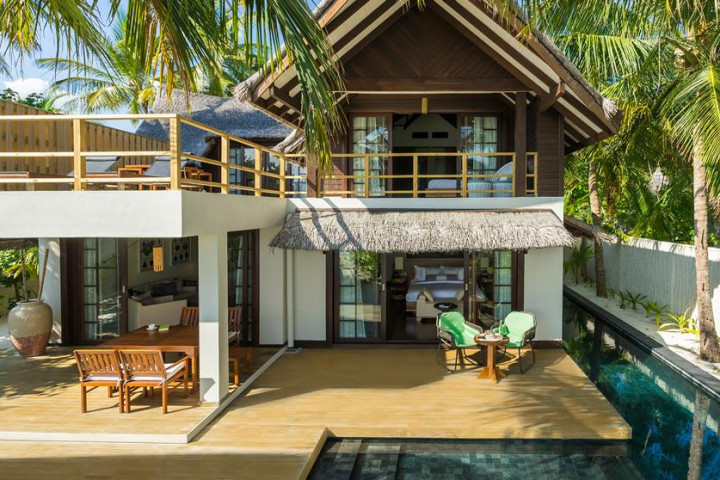 Two Bedroom Beach Suite with Pool
Soak in the tranquility of the Maldivian beaches while you rest in the comforts of the beautifully-appointed Two Bedroom Beach Suite with Pool. This two-floor suite has an open terrace and includes an oversized private L-shaped lap pool.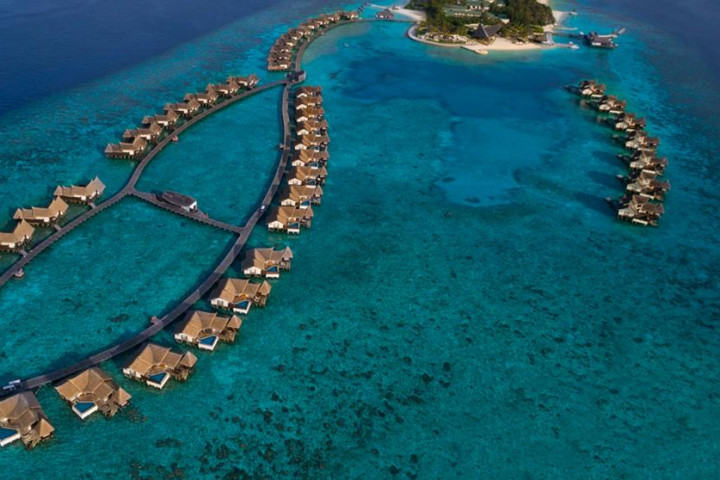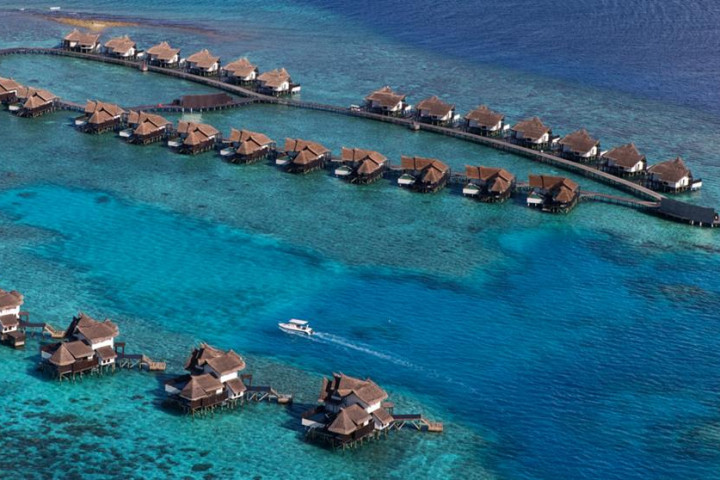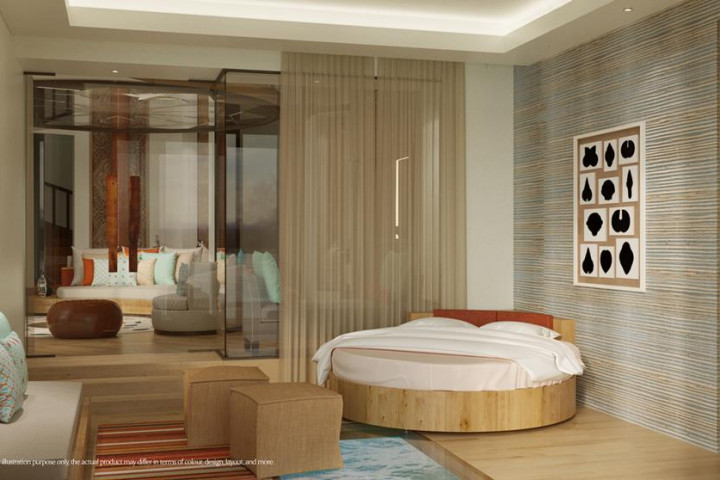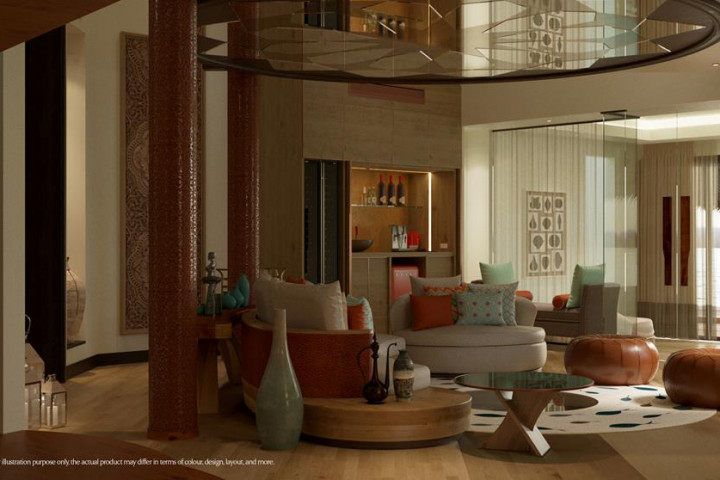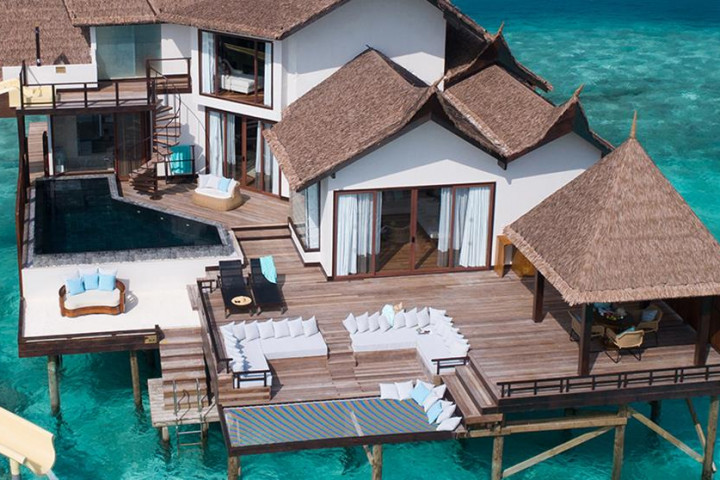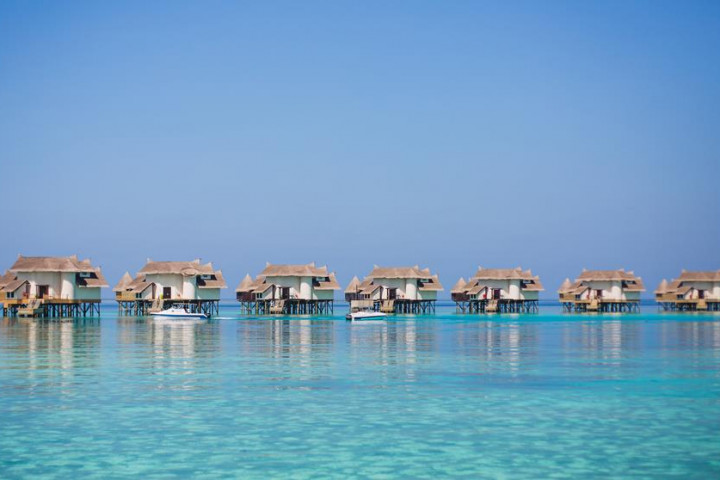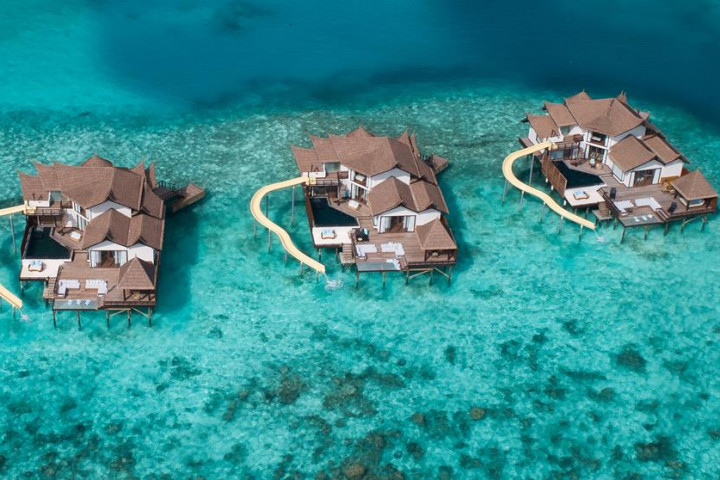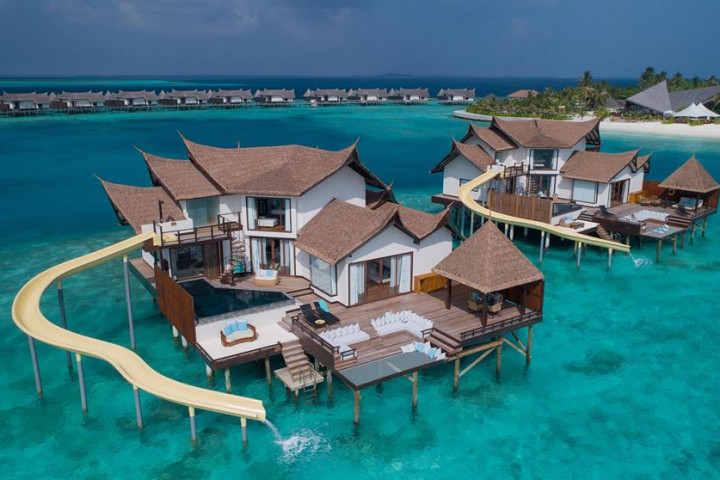 Private Ocean Retreat with Slide
If you are looking for the perfect hideaway to spend quality time with your family or want to enjoy some romantic moments with your loved one, the Private Ocean Retreat with Slide is the perfect choice. A retreat in the truest sense, the two-storied villa is situated a heartbeat away from the main island. The completely refurbished villas come with an extended outdoor deck with overwater hammocks and sunken seating for blissful relaxation, your very own private beach for building sand castles overwater, a second bedroom downstairs with en-suite bathroom, and a private bar set-up as well as full size wine fridge inside the villa. A special highlight are the new water slides, stretching from the balcony upstairs down into the crystal clear lagoon – a fun addition for couples and families alike!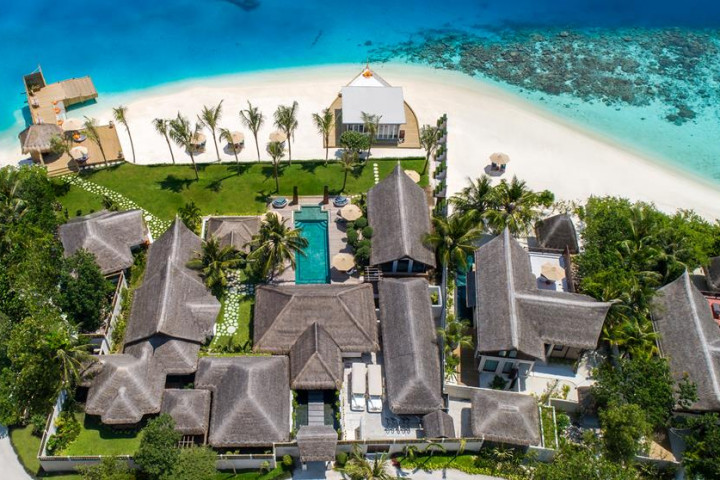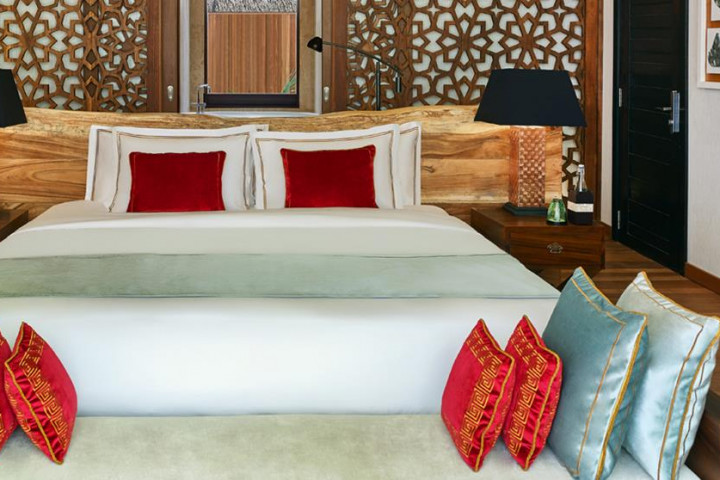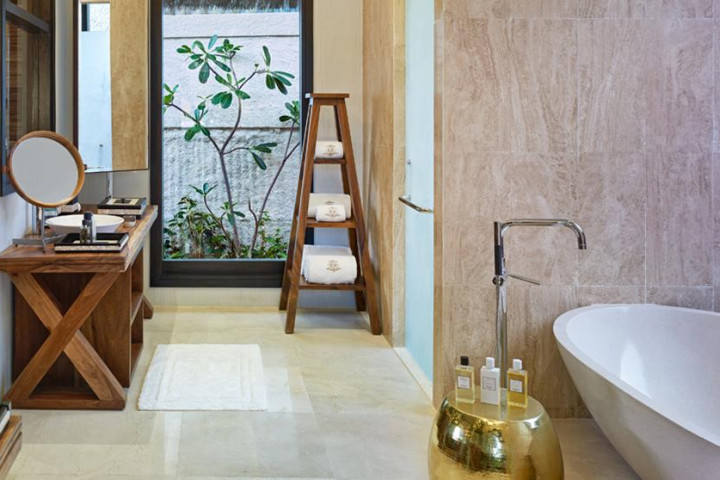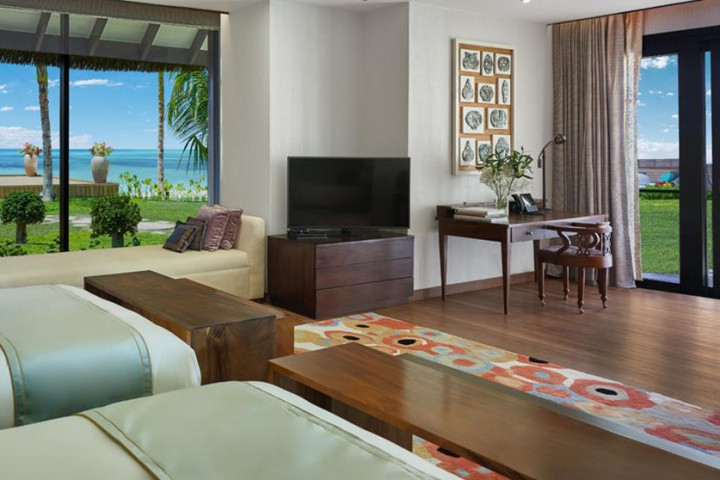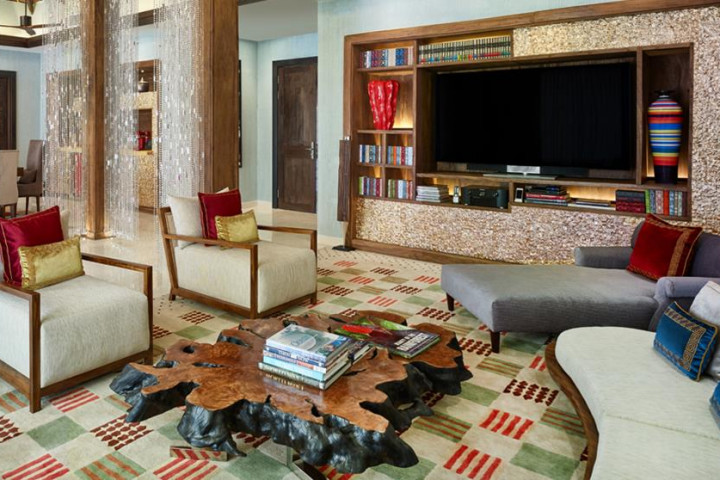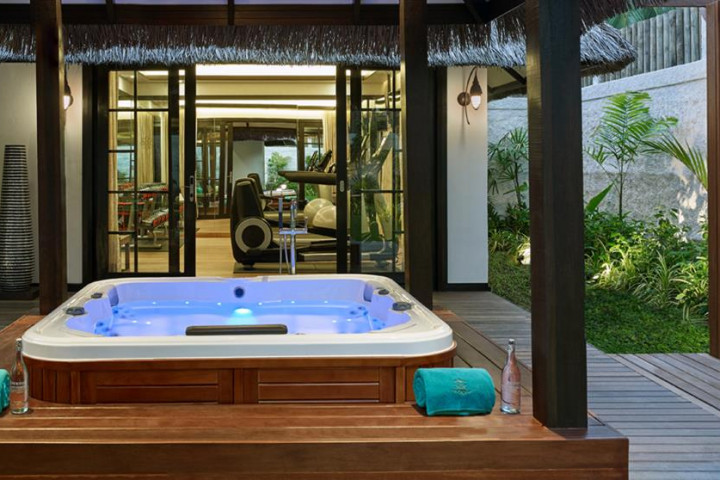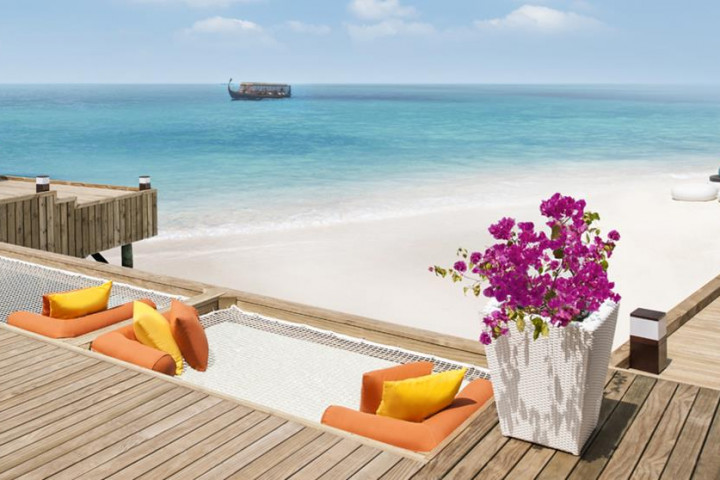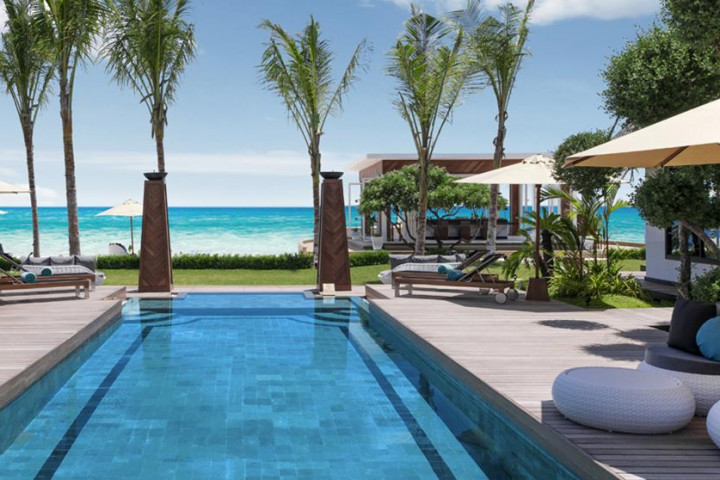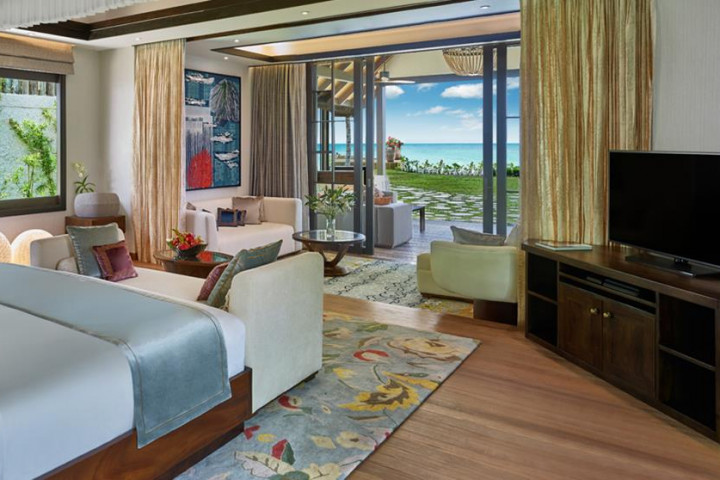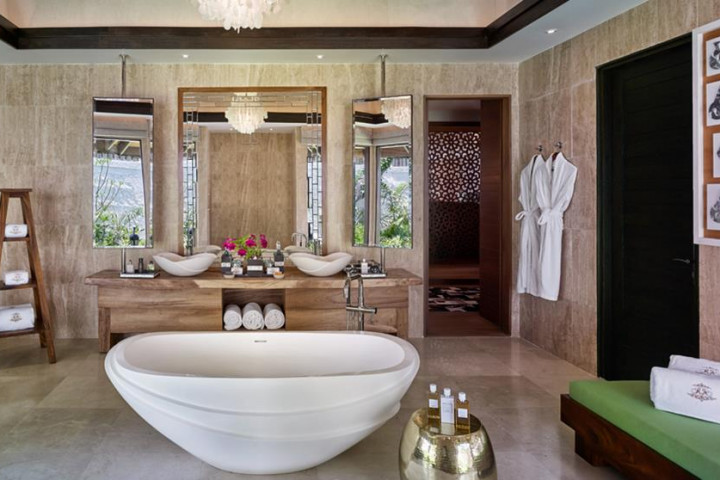 Three Bedroom Royal Residence with Pool
If you want to make extraordinary memories with your family or friends, this Three Bedroom Royal Residence with Pool is your perfect sojourn. Peaceful, luxurious and comfortable, the royal residence is like home but just a little better. Equipped with every amenity and facility that one can ask for, we make you feel special. Whether with friends or family, enjoy lazy afternoons spent soaking in the Maldivian sun.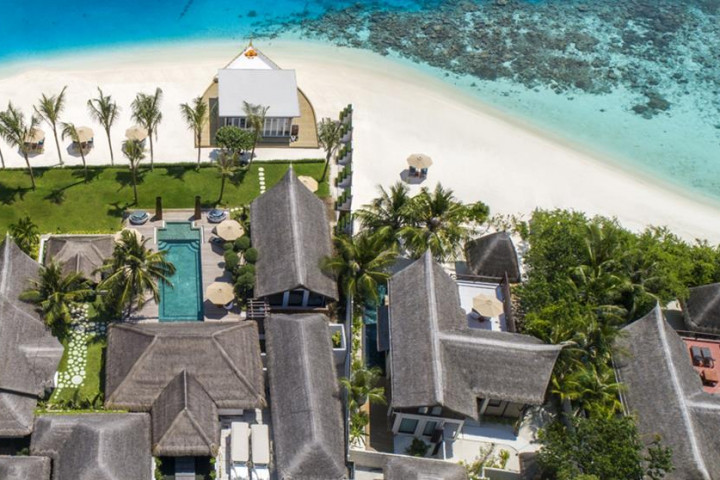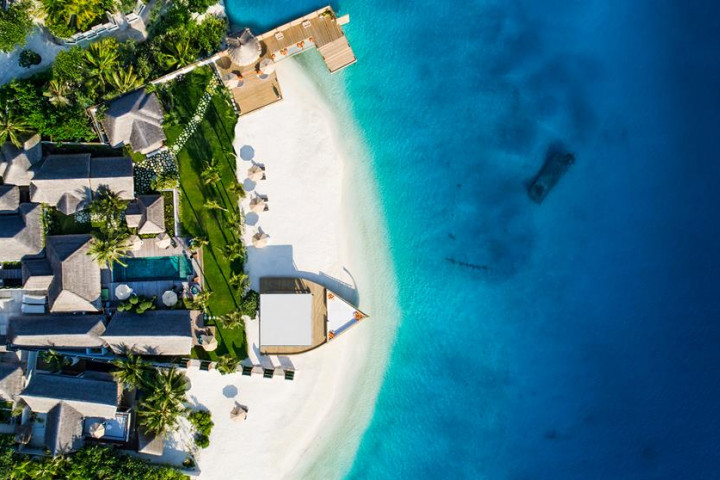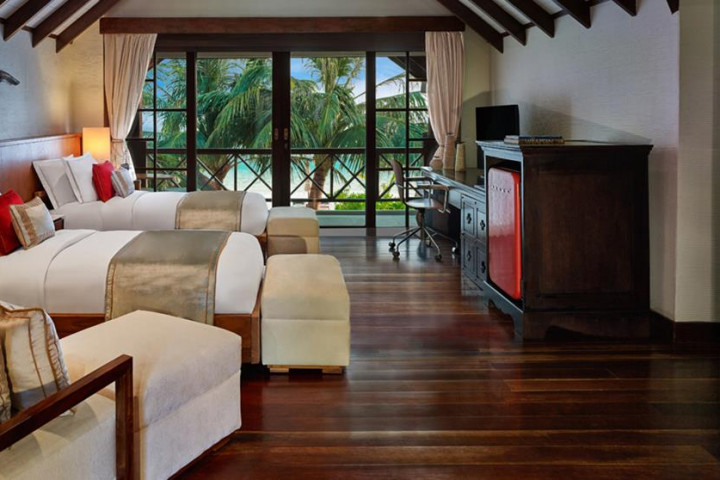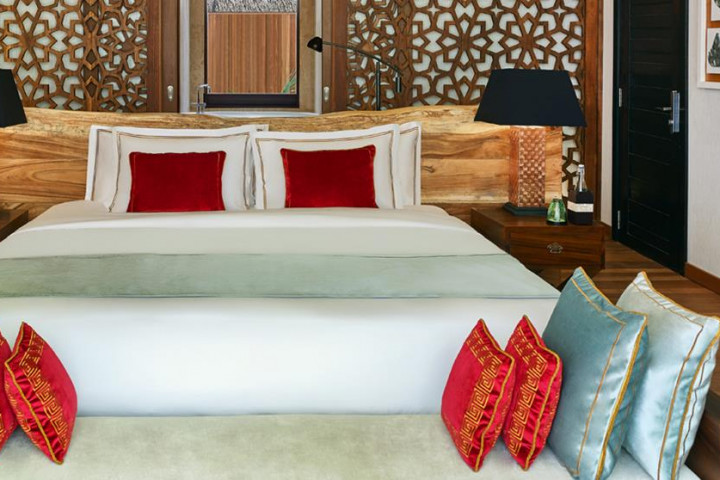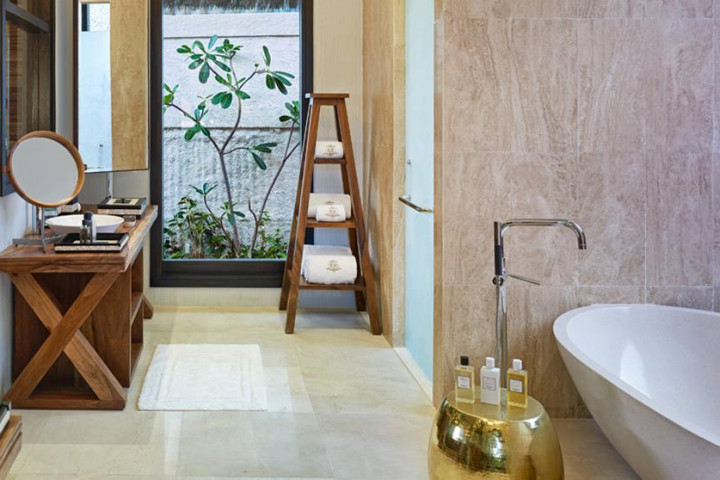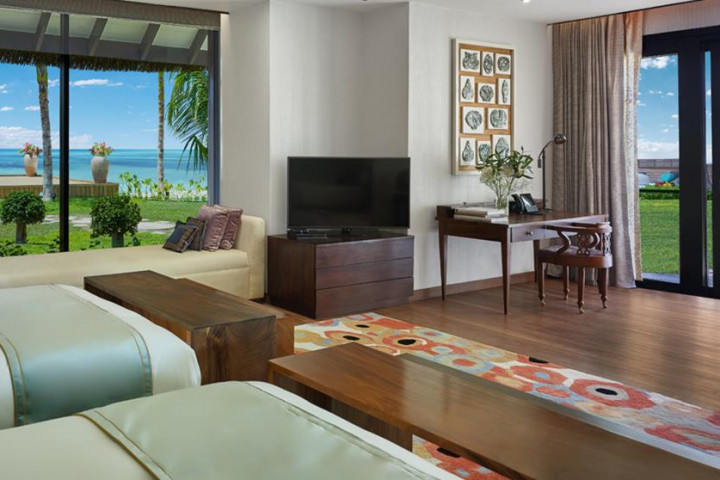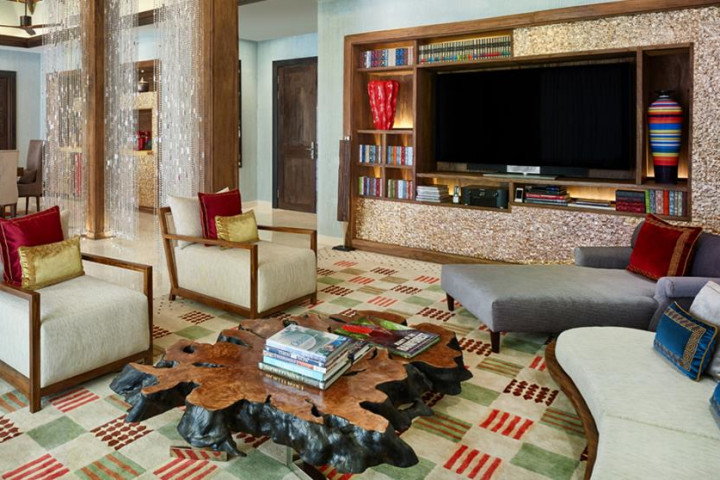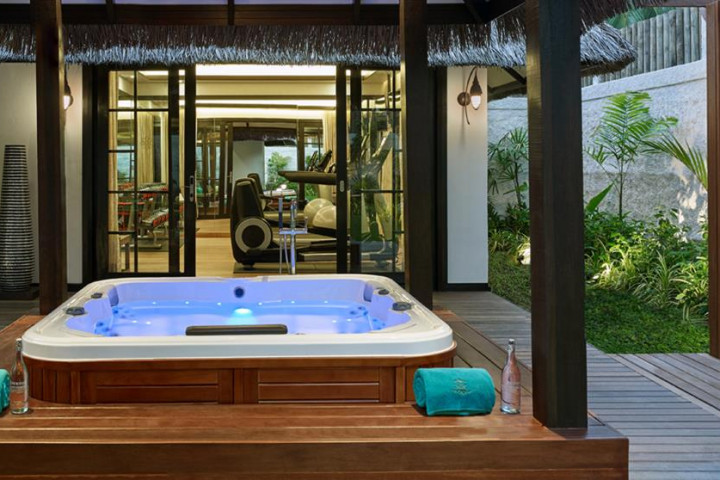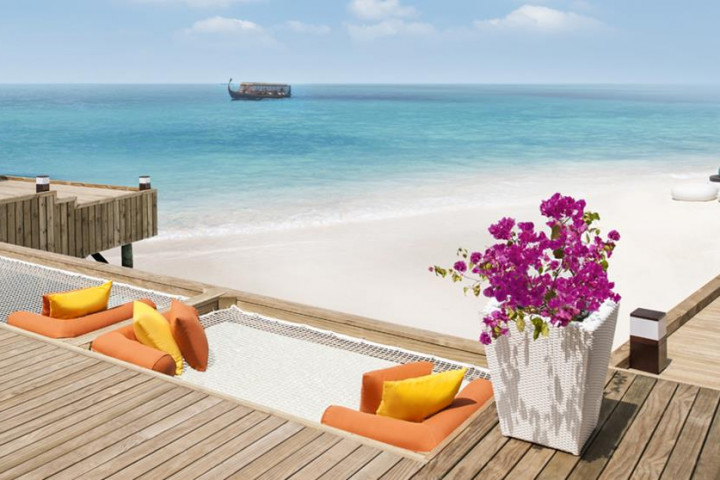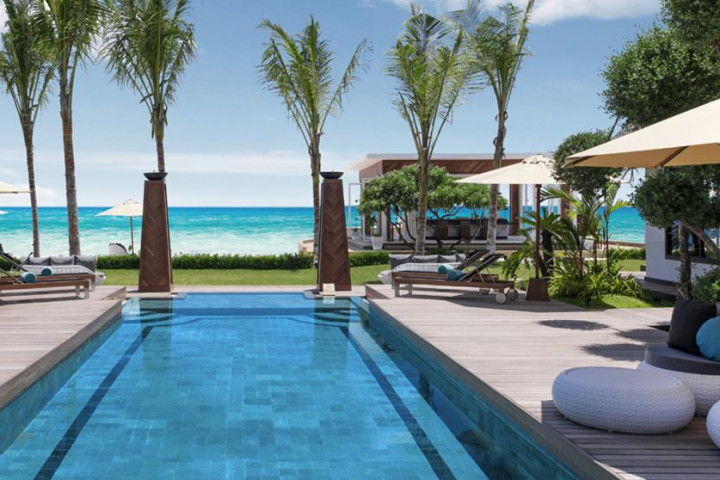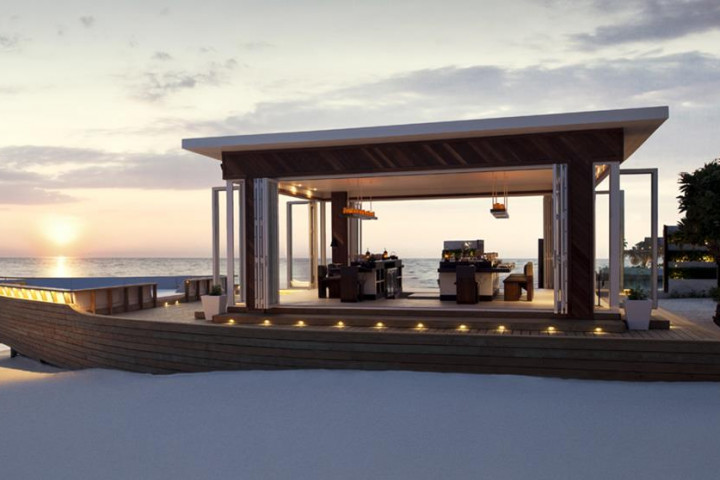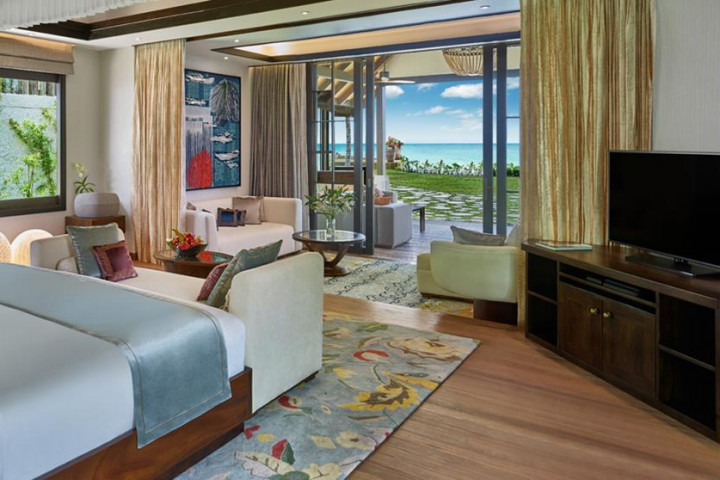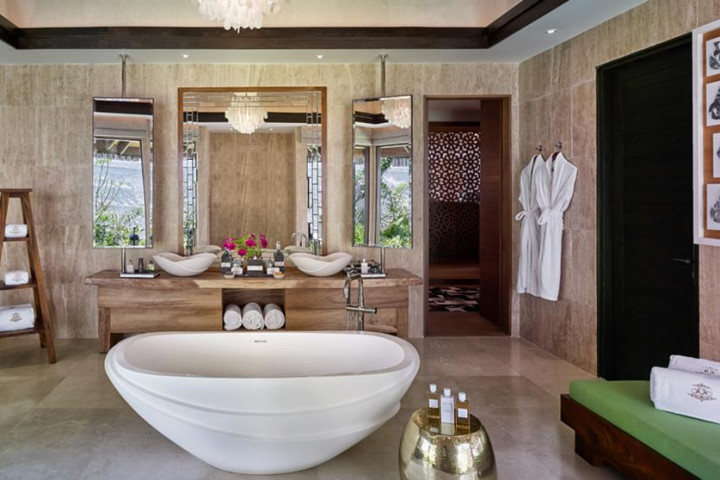 Five Bedroom Royal Residence with Pool
A grand experience awaits you at the Five Bedroom Royal Residence with Pool. Tucked away in a private space, located in the tranquil southern part of the island, we promise you a calm and beautiful getaway. Friends or family, watch the sun set in the horizon, where the clear waters of the Indian Ocean meet the sky. The luxurious rooms of the residence are not only opulent but also ooze comfort. With us, forget your worldly worries and escape into a Maldivian reverie. ROYAL RESIDENCE EXPERIENCE INCLUSIONS Daily early evening champagne and canapés 24-hour Resident Butler service Daily laundry service for up to 15 pieces Private luxury return transfer Daily breakfast served in the Residence or restaurant Three hours of spa treatments per day at the private spa Non-motorized water sports equipment Personal fitness trainer ADDITIONAL SERVICES Available on request and at additional charge: Private Jet Transfer including ground handling Performers / Disc Jockeys can be arranged for private events Michelin Star Chefs can be flown in (Any other requirements and experiences can be arranged upon prior request)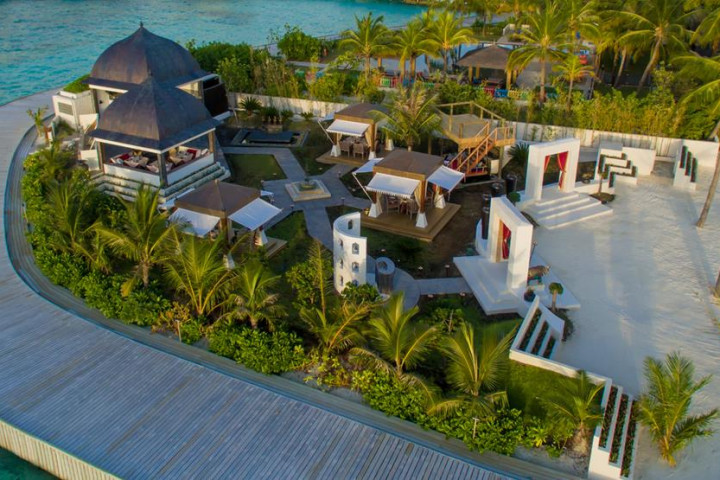 Swarna
Swarna translates to 'gold' in Sanskrit. True to its name, the restaurant is exclusive in its décor and ambience. Set in a lush garden with open-air dining cabanas, Swarna creatively interprets traditional Indian recipes to create a unique dining experience. Recognized as the "Best Indian Cuisine in Asia" by the World Luxury Restaurant Awards in 2016, 2017, and 2018, the restaurant's menu features hand-picked ingredients from around the world. The signature Swarna Thali represents a journey through the rich heritage of Indian cuisine, all served on an oversized copper plate. For its 2nd anniversary, the 'Gold at Swarna' menu was launched – an exquisite dining experience including such rare luxuries as Iranian caviar, known for its delicate taste, black summer truffles, picked for their distinctive aroma, as well as Khasi lamb from Jaipur in Rajasthan. The lavish meal ends in a golden dessert truffle, infused with dark chocolate. Gold in edible form is added to each course, such as the gold-coated Himalayan pink salt or rose gold-coated lamb patty.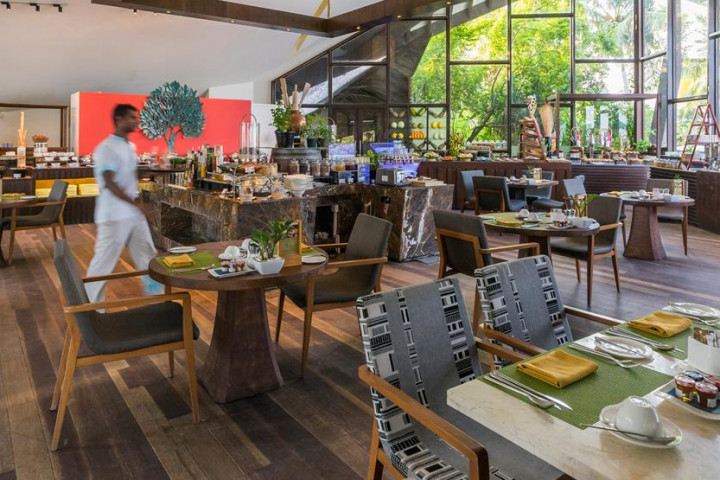 Samsara
Samsara is an all-day dining restaurant that specialises in Asian and international cuisine. Savour fresh sashimi, seafood curry or prime beef burger from the à la carte menu or treat yourself to a sumptuous buffet as you enjoy the sea breeze.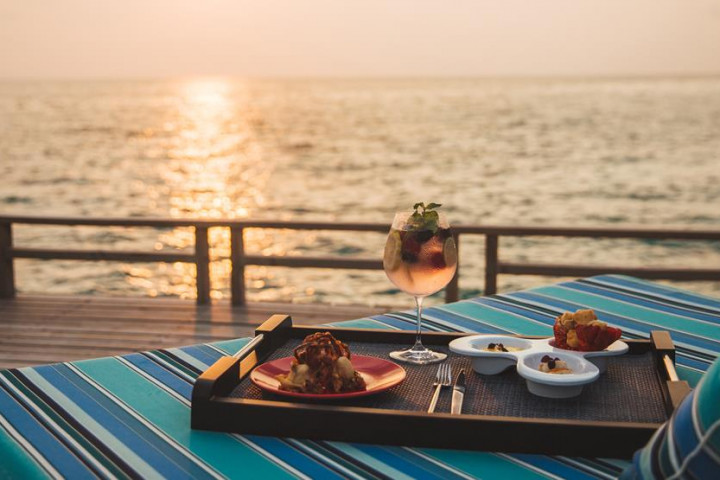 Cyan
Stretch out on a sunbed occupying your own private overwater terrace while our attentive team serves fine dining delicacies together with the best champagnes. Open from afternoon until late night, the mood is enhanced by chilled out DJ tunes or soft live music in the evening.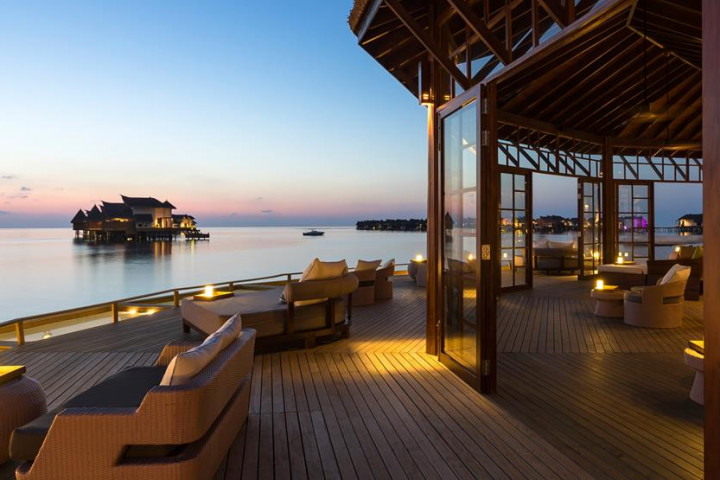 B4R - Main Bar
Enjoy a lively lunch or soak up the evening sunset over slow drinks at B4R, our retro-chic bar in the Maldives. Sample our menu of signature cocktails as you jazz up with some live music from our resident band. Relax at the sunbeds or in one of the wooden cabanas, where chilled towels, sunscreens and fruit skewers are readily available, along with sunscreen and sunglass cleaning. Our popular Friturier bar fare and complimentary Canapés and snacks are served during daily Happy Hours. Enjoy the unique experiences we craft for you by installing overwater hammocks and planning an underground surprise.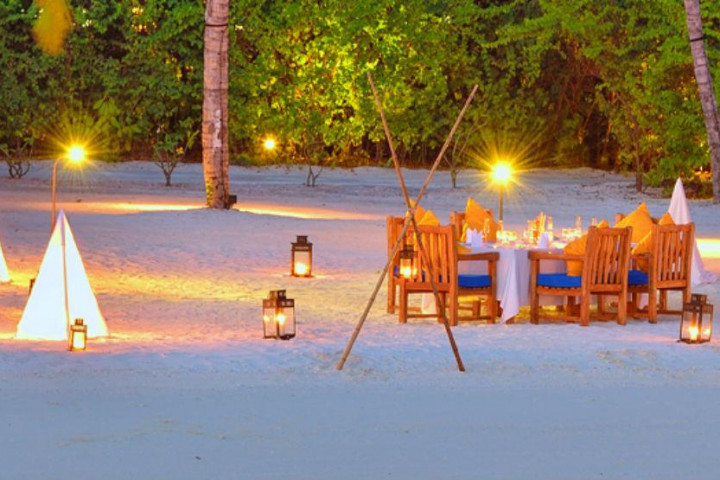 Private Beach BBQ
Taste the best BBQ fare in the Maldives at secluded beach-front locations. Watch myriad colours of the sunset in the sky as you dig into the sumptuous fare that we set up for you, replete with your own personal chef and server.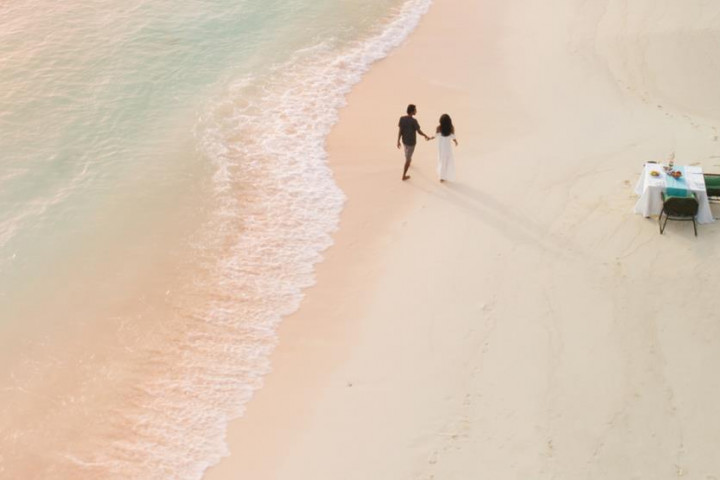 Sunrise Breakfast
Tuck into a gourmet breakfast at your own private beach as you watch the spectacular colours of the rising sun and listen to the sounds of the waves breaking on to the shore.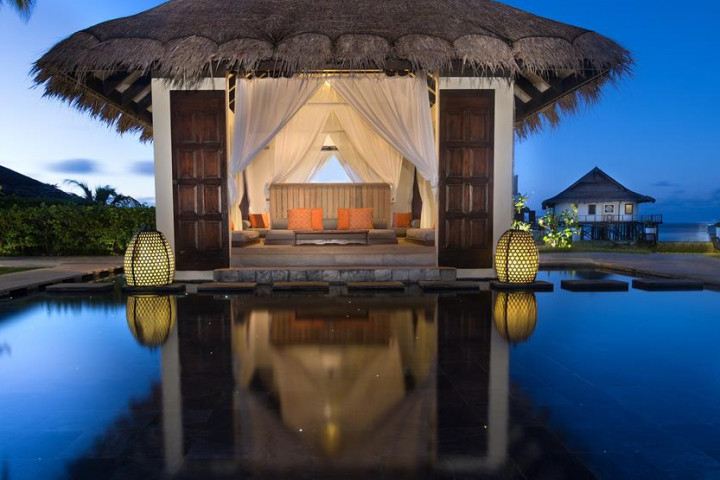 Aqua Dinner
Experience a tailor-made, candlelit gourmet feast situated in the shallow end of the main pool. Enjoy the convenience of having your own private server as you dine at the elegantly set table.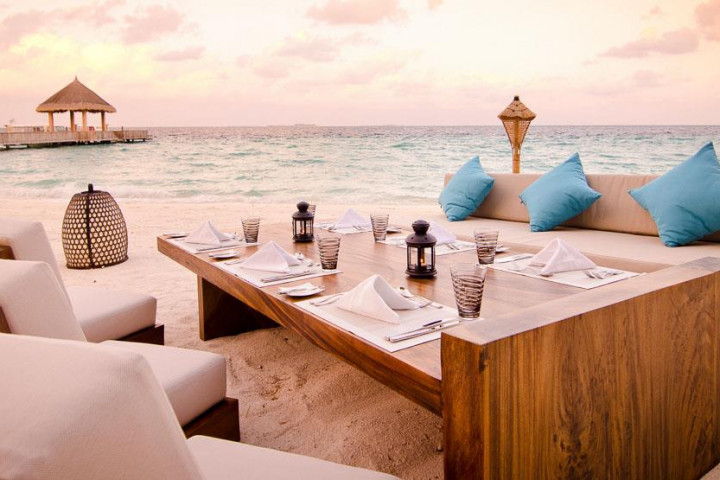 MU Beach Bar & Grill
Dig your toes in the sand as you relish a sumptuous fare of the best meats in the Maldives and the freshest of seafood at MU Beach Bar & Grill. Try the hot lava stone speciality and grill your meal at the table. For lunch, a delicious Asian grill menu is served, along with a variety of cocktails and mocktails at the bar.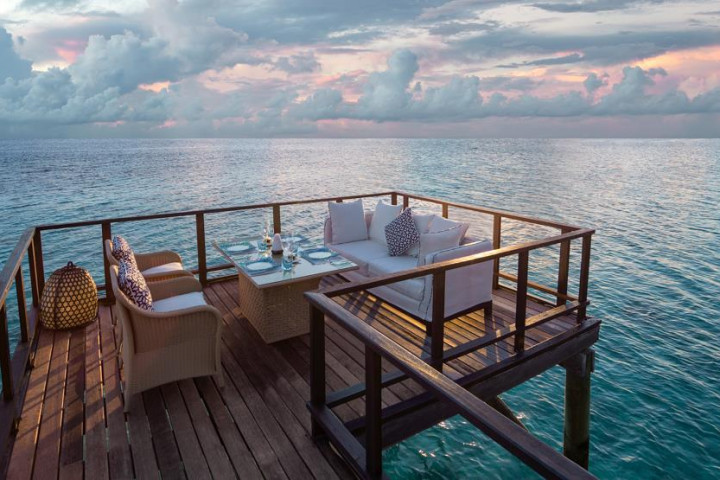 Fenesse
Experience the taste of classic and contemporary French cuisine at this fine dining restaurant set in a breathtaking over-water location. Enjoy the scenic view as you feast on fresh seafood and meat delicacies prepared by our dedicated team of professional chefs.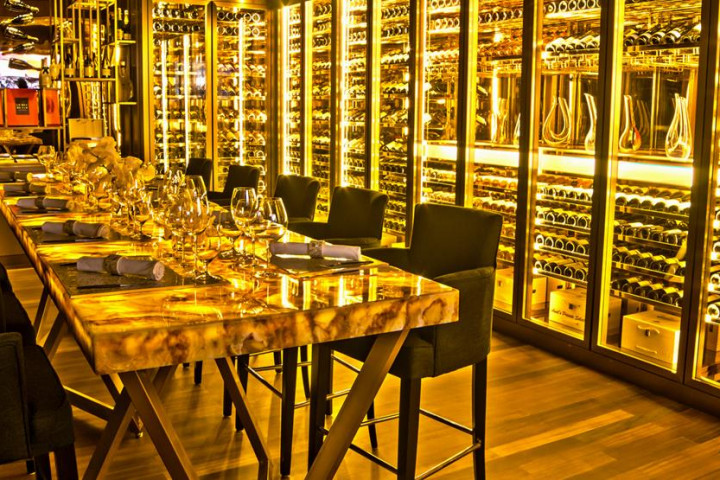 Cuvee - Wine Library
Indulge in an evening of fine dining, enriching your palate with exquisite creations featuring fresh seafood and the best meats. Explore interesting facts and insights into the taste notes of our handpicked selection of wines comprising 350 labels from select vineyards around the world including a number of unique bin-end wines.

Activities & Facilities
Activities
Water Sports and Dive Centre

Visit the Water Sports and Dive Centre for an adrenaline-fueled venture. From jet-skiing to scuba diving, there's something for everyone.

Ozen Reserve Bolifushi is home to unique underwater wonders which are an absolute must-see during your stay.
Semi-Submarine Adventure
Explore the resort's stunning house reef from the comfort of a semi-submarine in the first service of its kind in the Maldives.
Flyboarding
Flyboarding is a fun and exhilarating water sport that combines a Jet Ski turbine with a wakeboard, enabling you to fly above the ocean like Superman or dive under like a dolphin.
Kuda Koli Kids Club
We've created an exciting programme of activities for our younger guests with our Kids Club and Teen Lounge.
Talise Spa
A holistic approach to well-being reconnects you with nature, with signature treatments from our extensive spa menu, delivered by our expert spa therapists.
Yoga
Rejuvenate your mind, body and soul at Ozen Reserve Bolifushi with tranquil Yoga sessions set in the soothing ambience of the Talise spa garden.
Fishing in Maldives
Set sail and prepare for the ultimate fishing adventure or learn the traditional way of fishing in the Maldives.
Put a different spin to your sightseeing and marvel at the spectacular views