Niyama Private Islands Maldives
Find a very private setting for intimate, one-of-a-kind experiences. With twin islands Play and Chill, Niyama Private Islands Maldives offers up the luxury of choice.
Book Now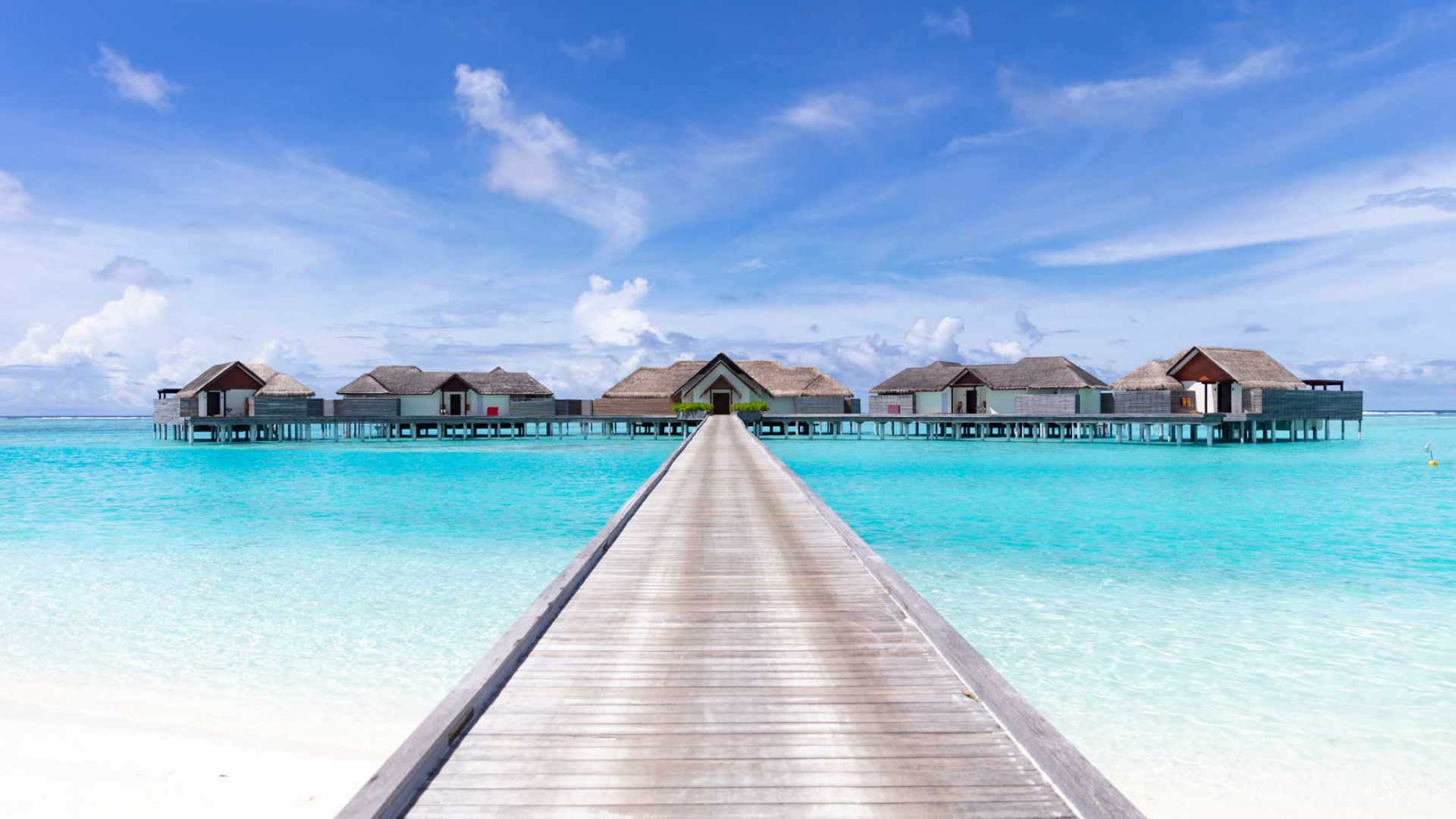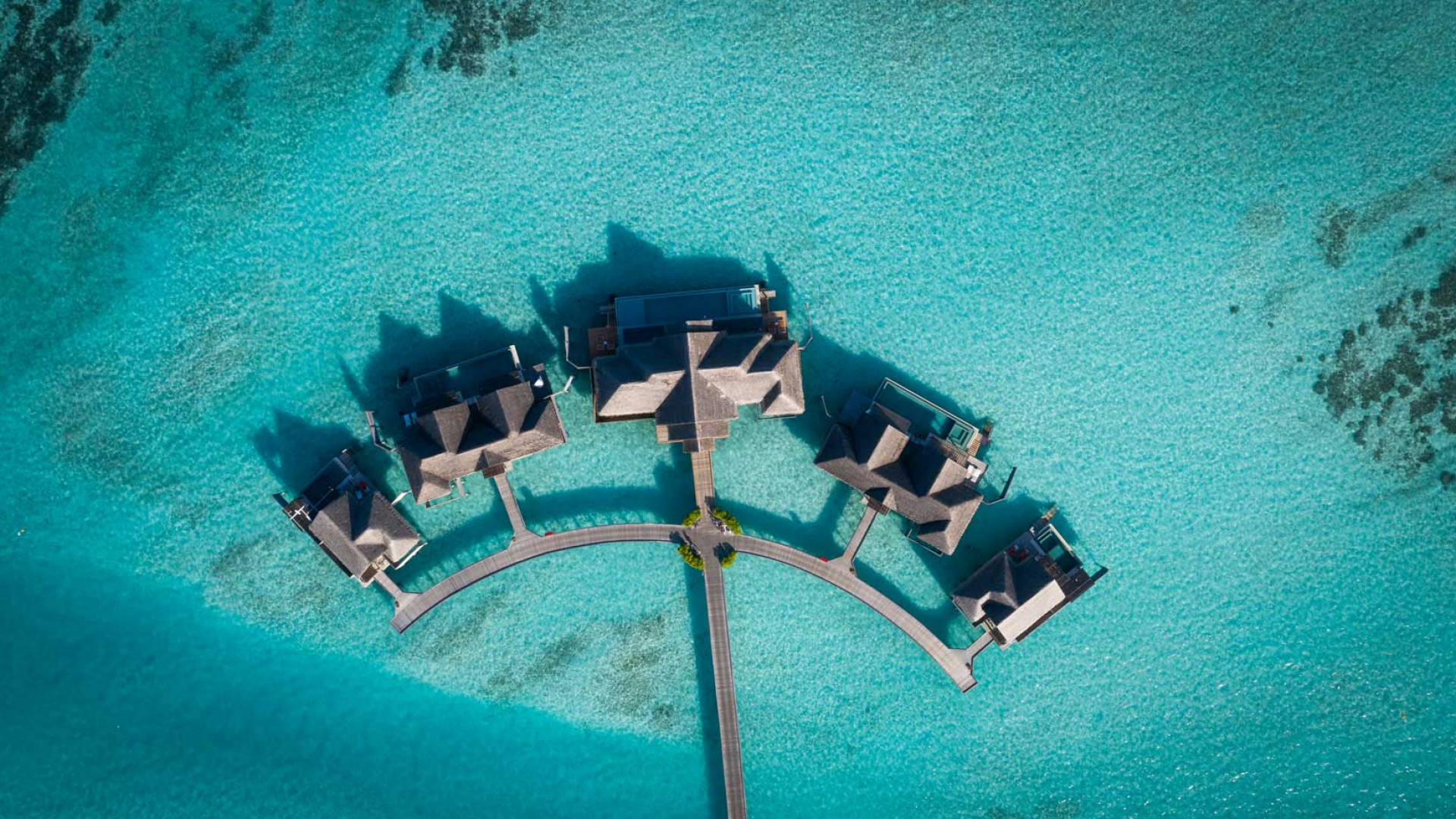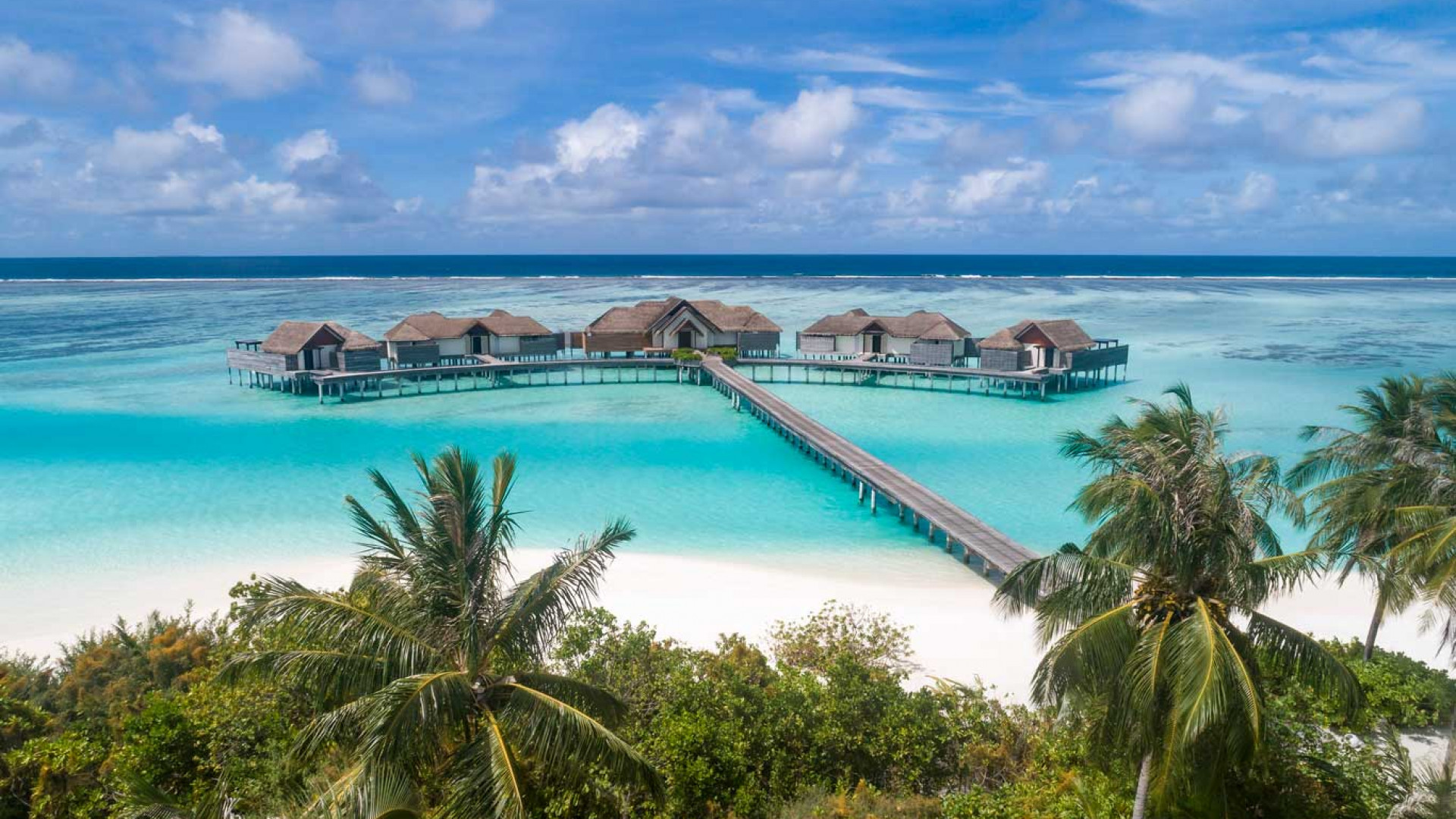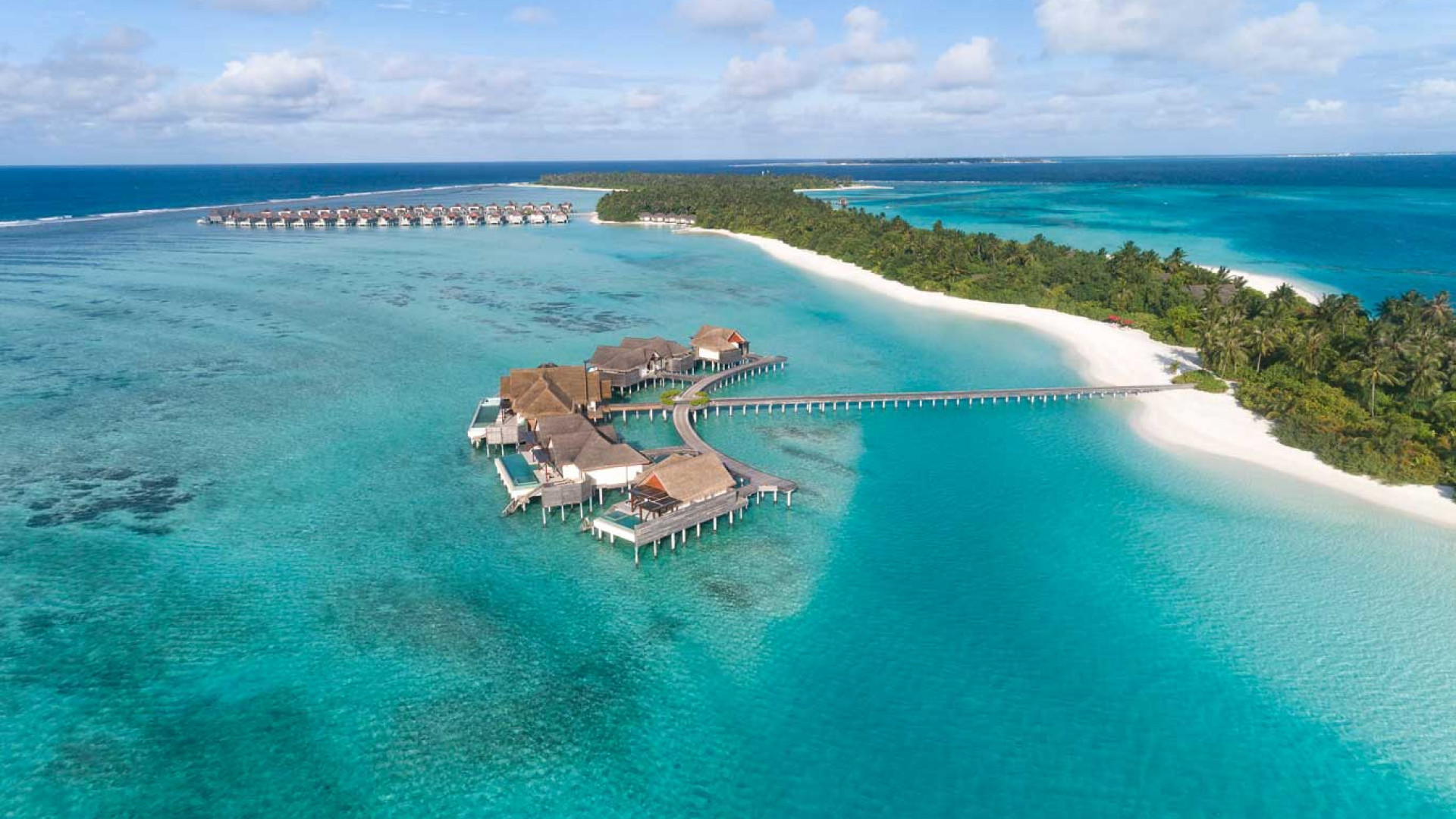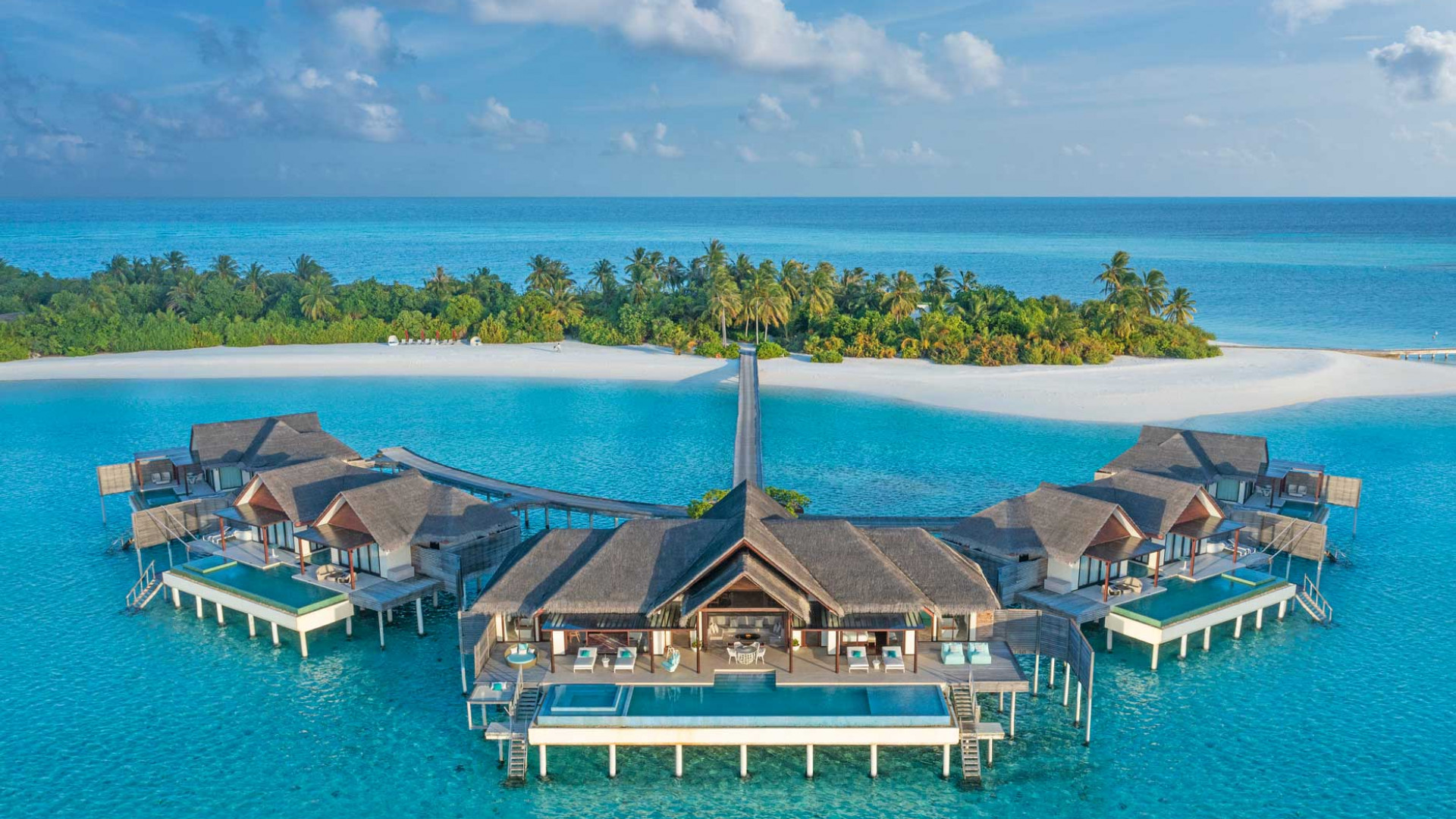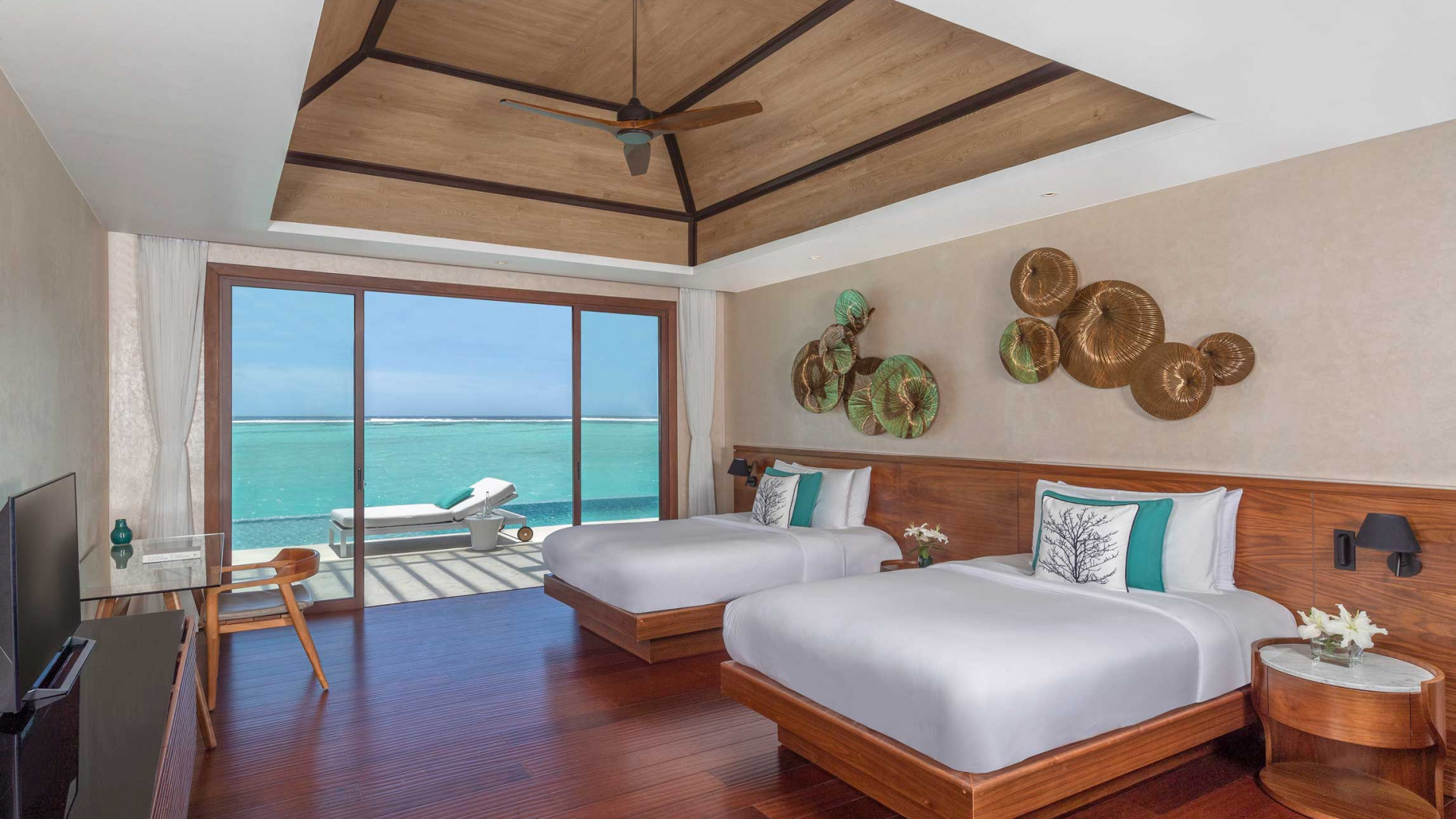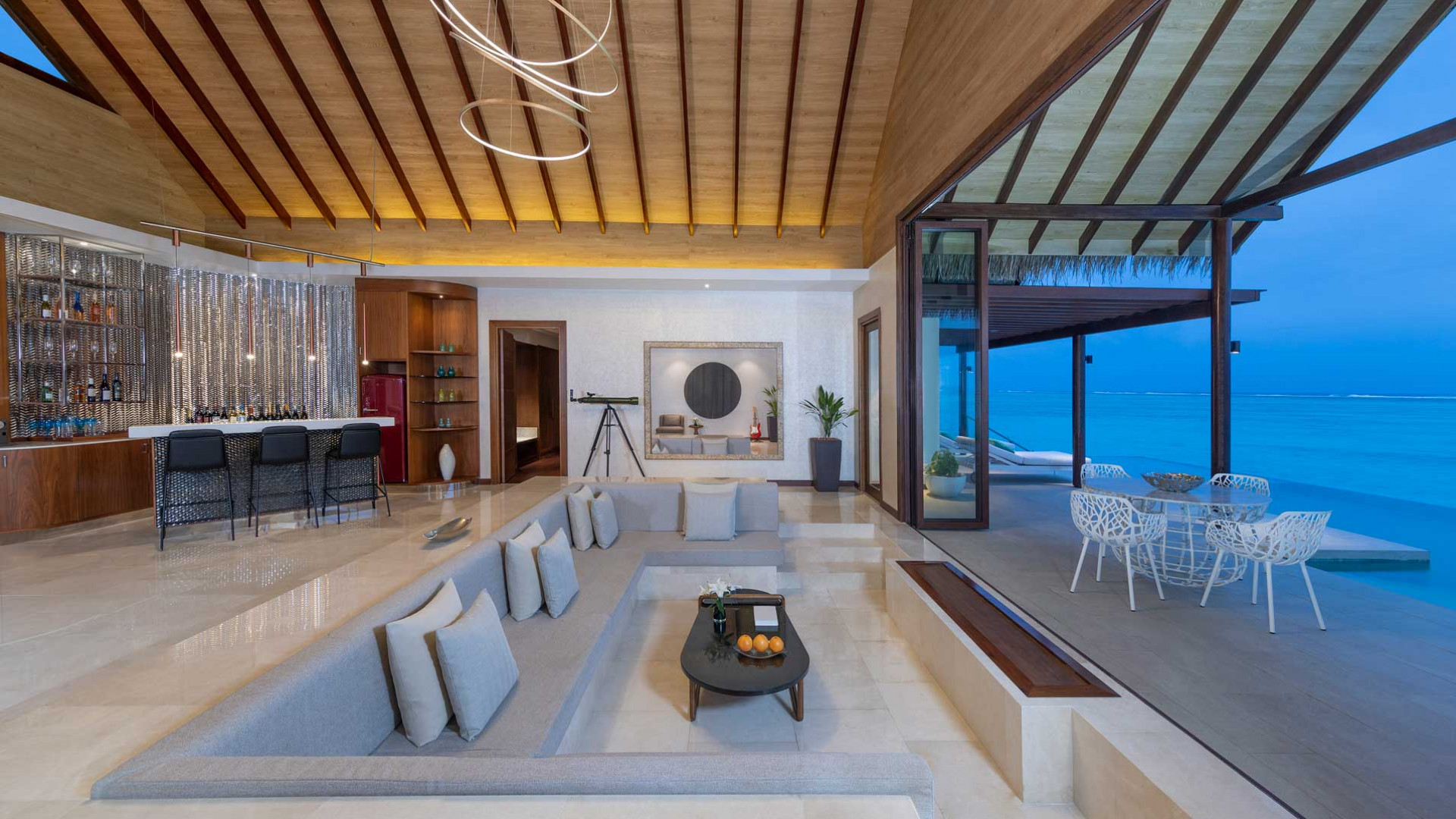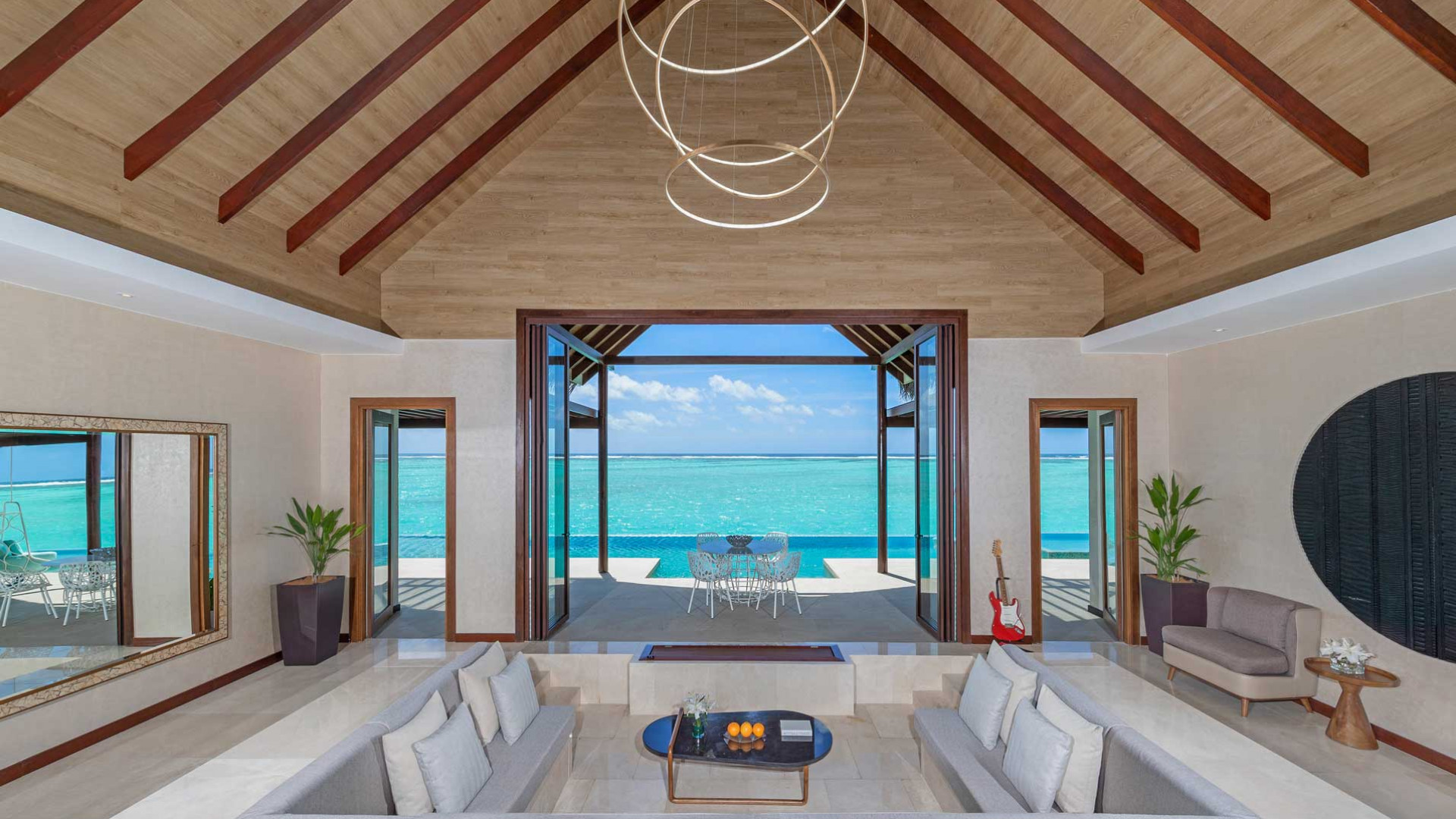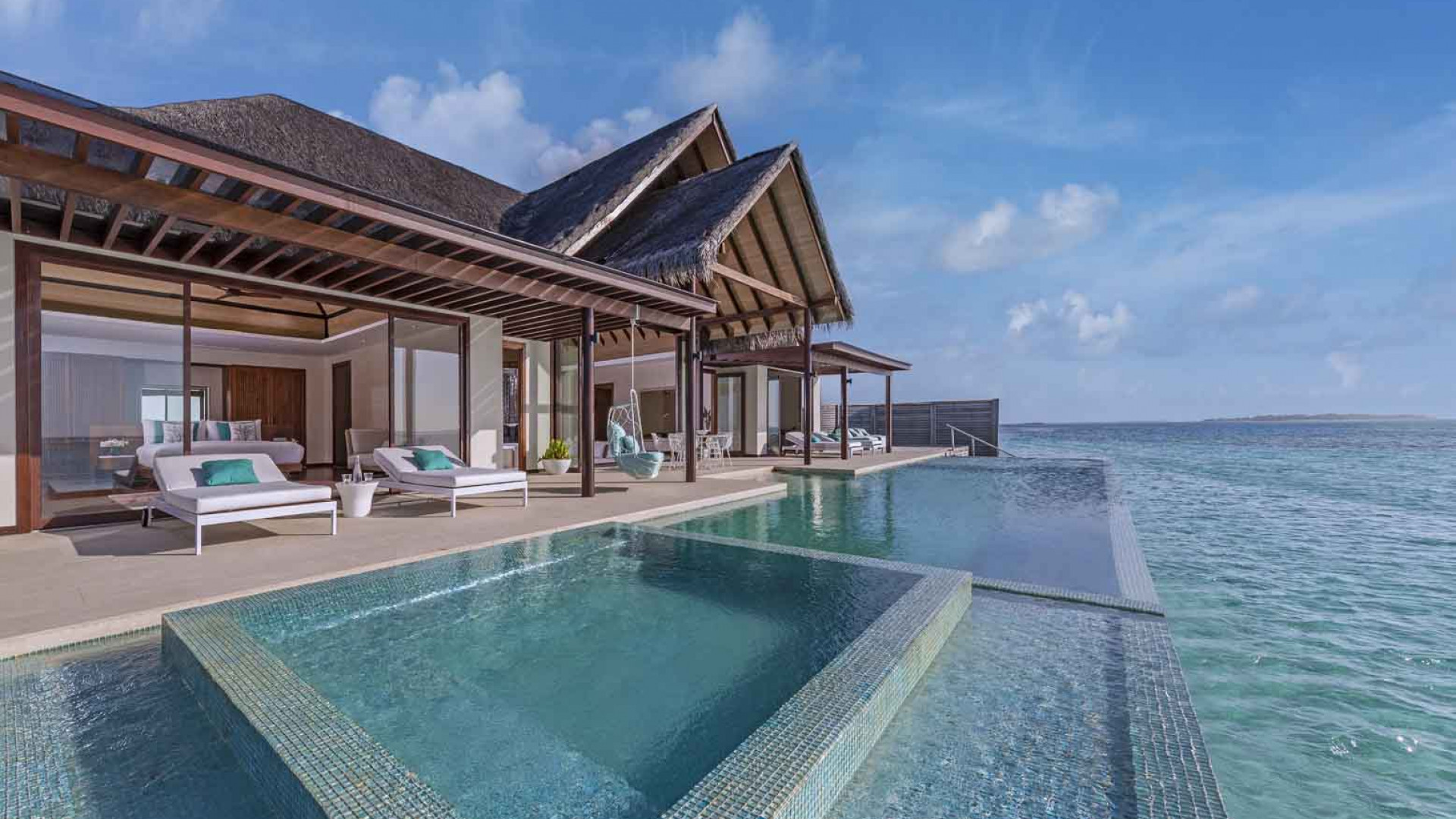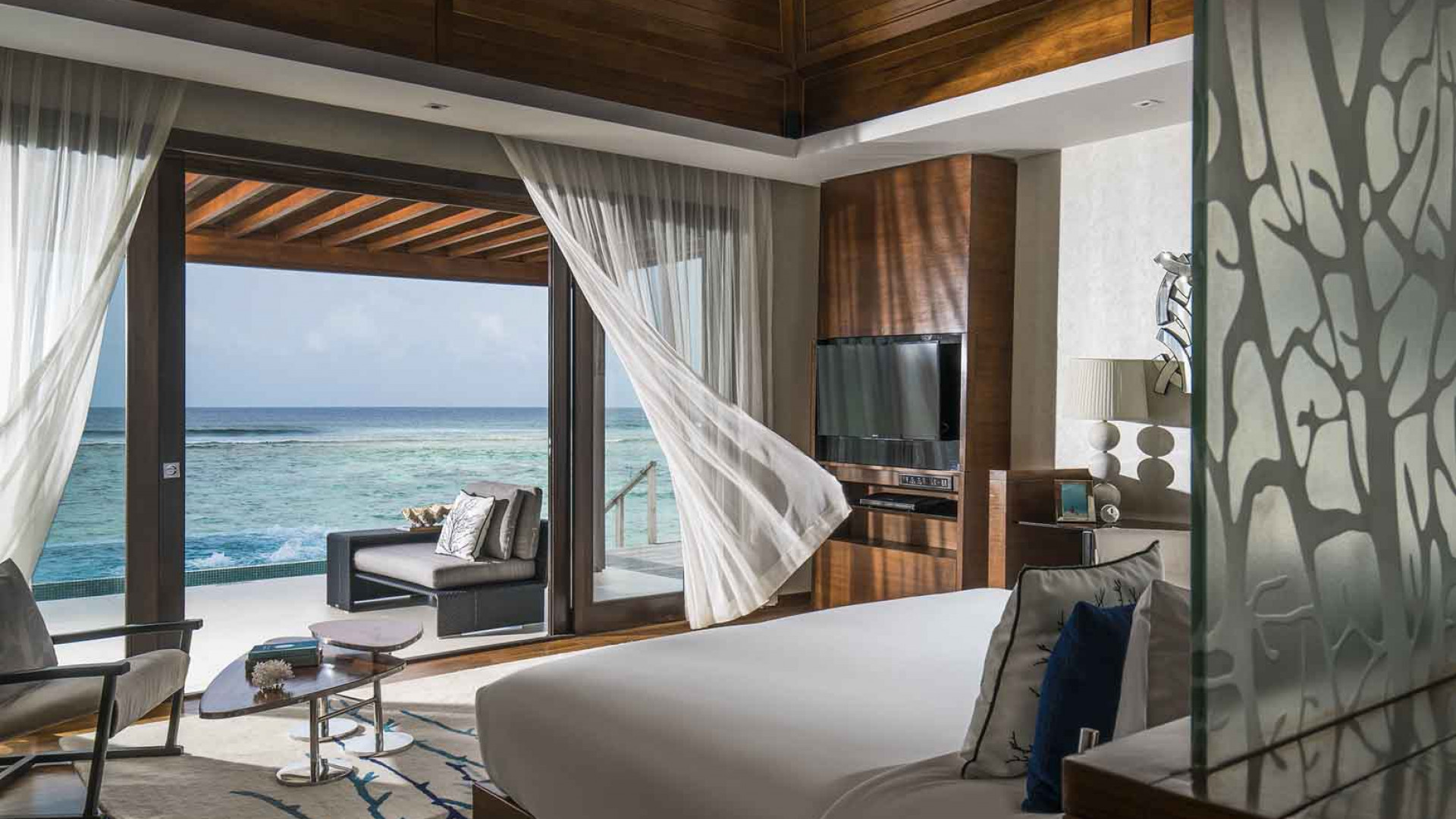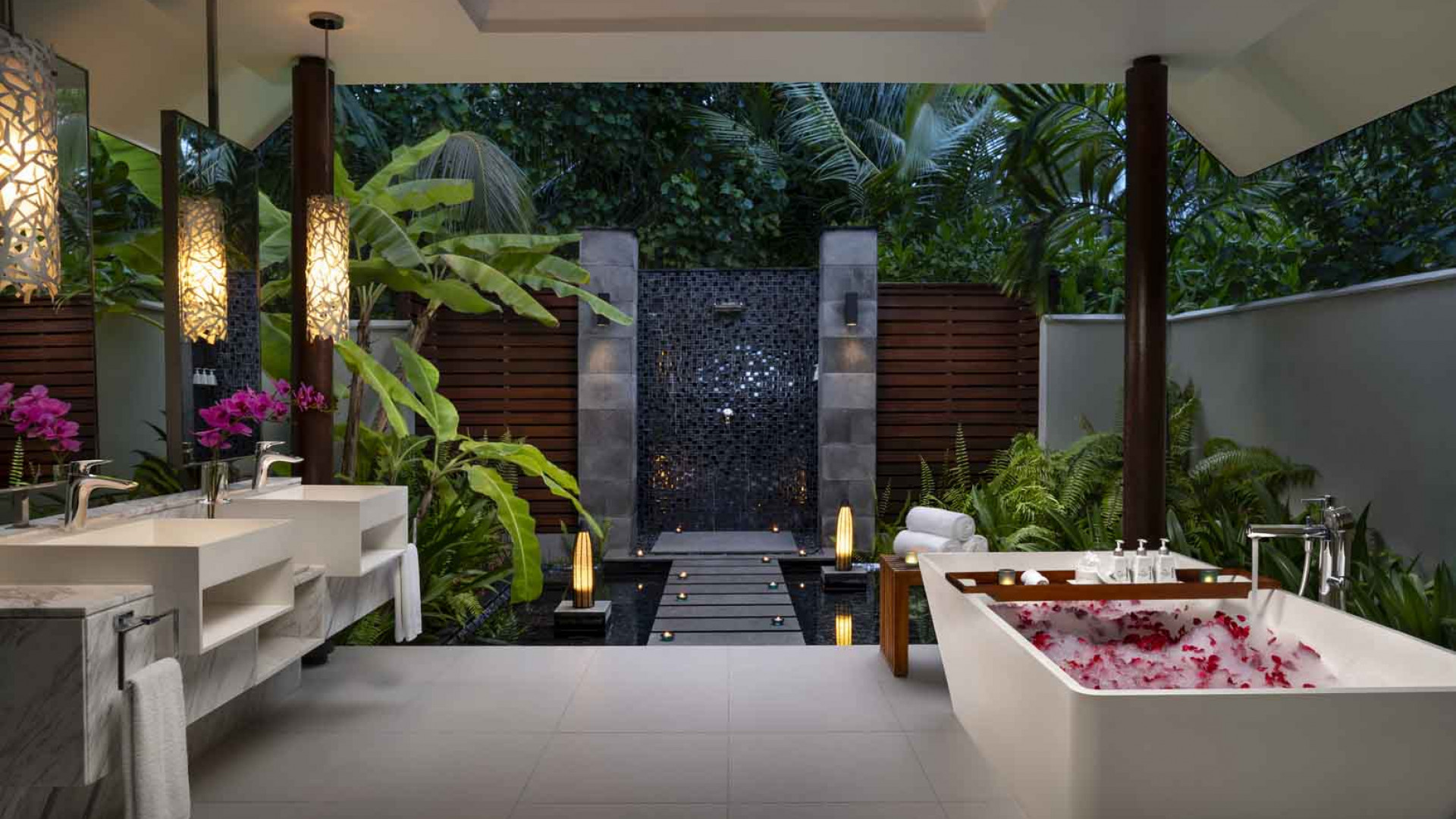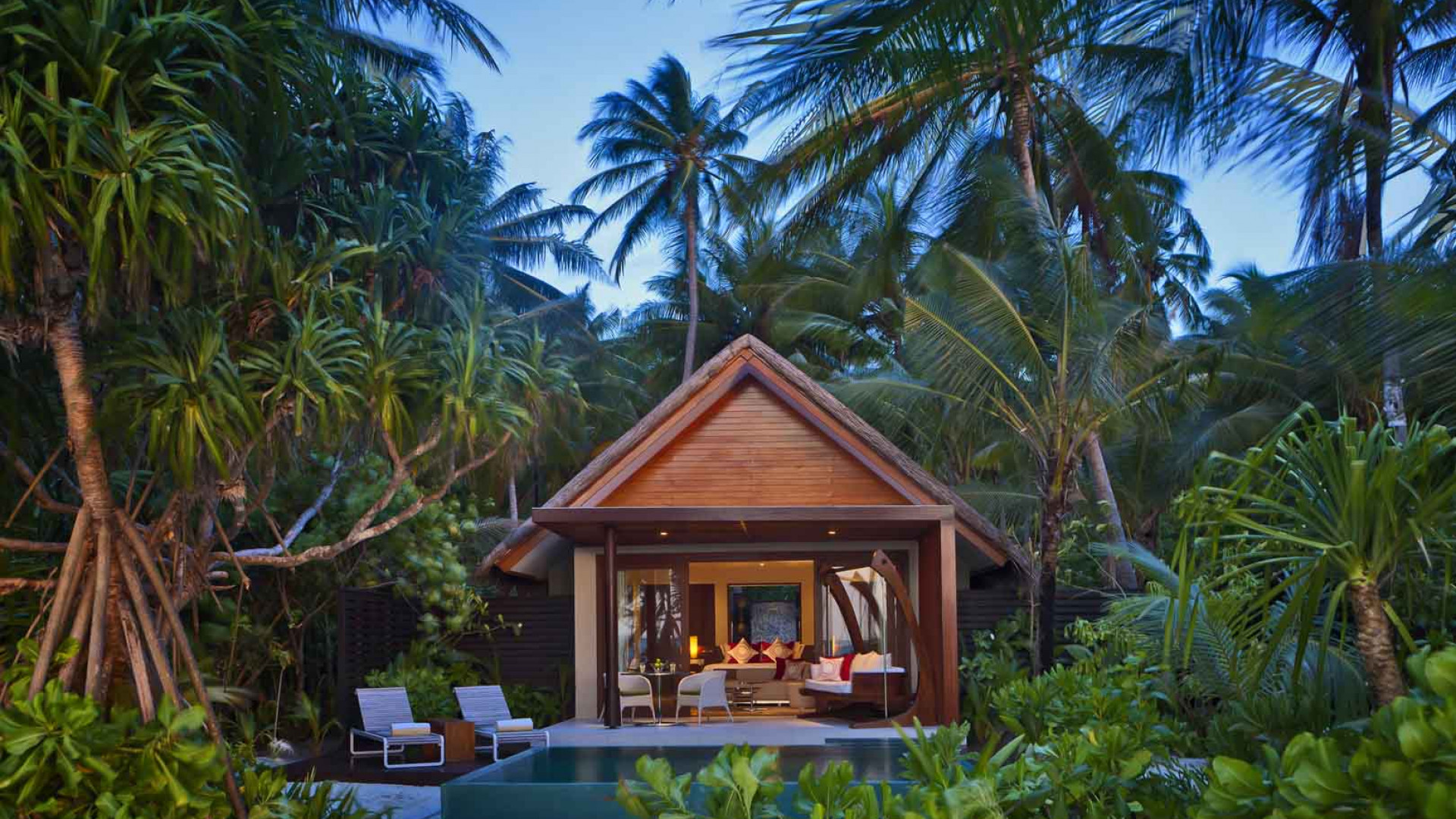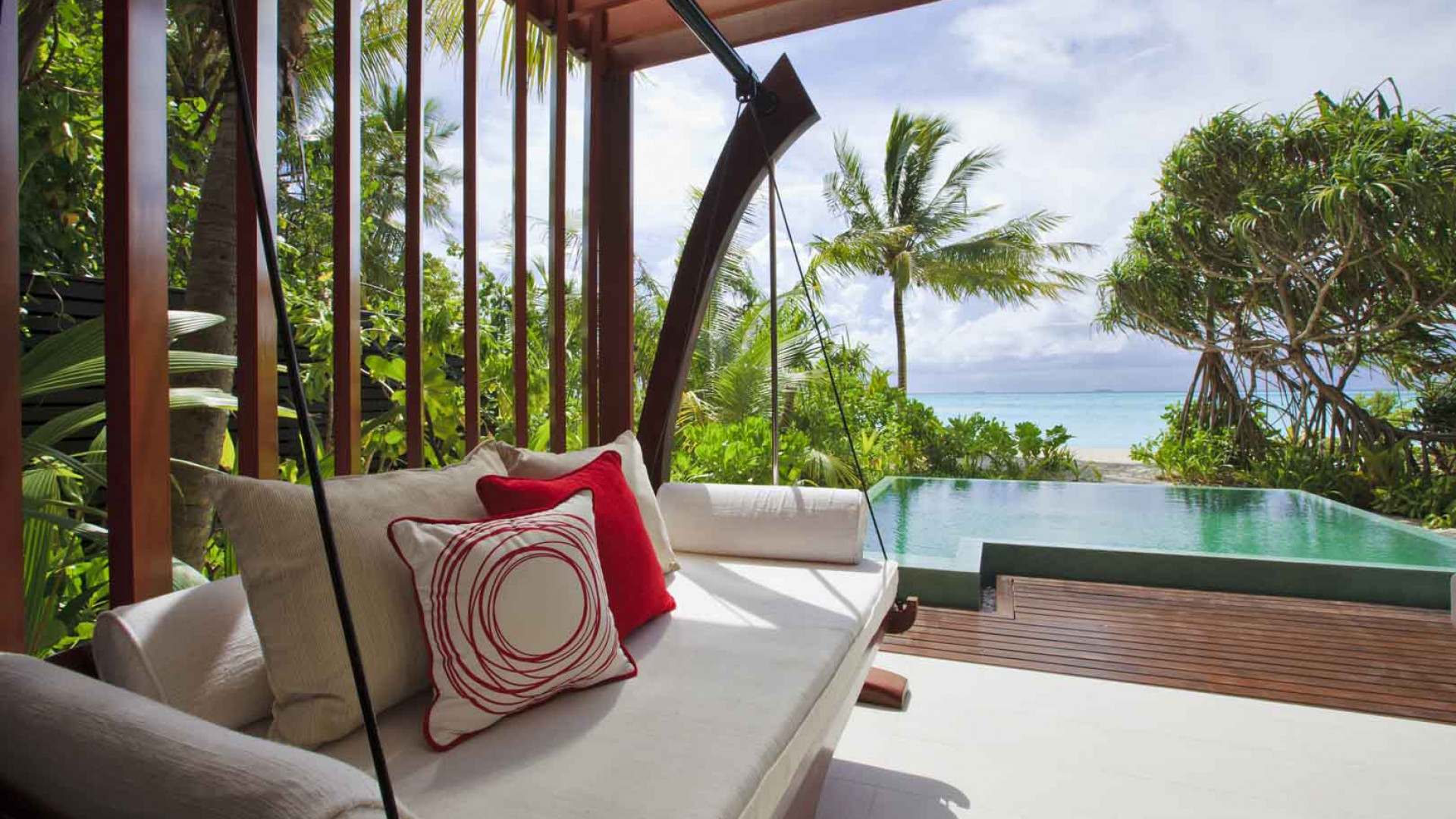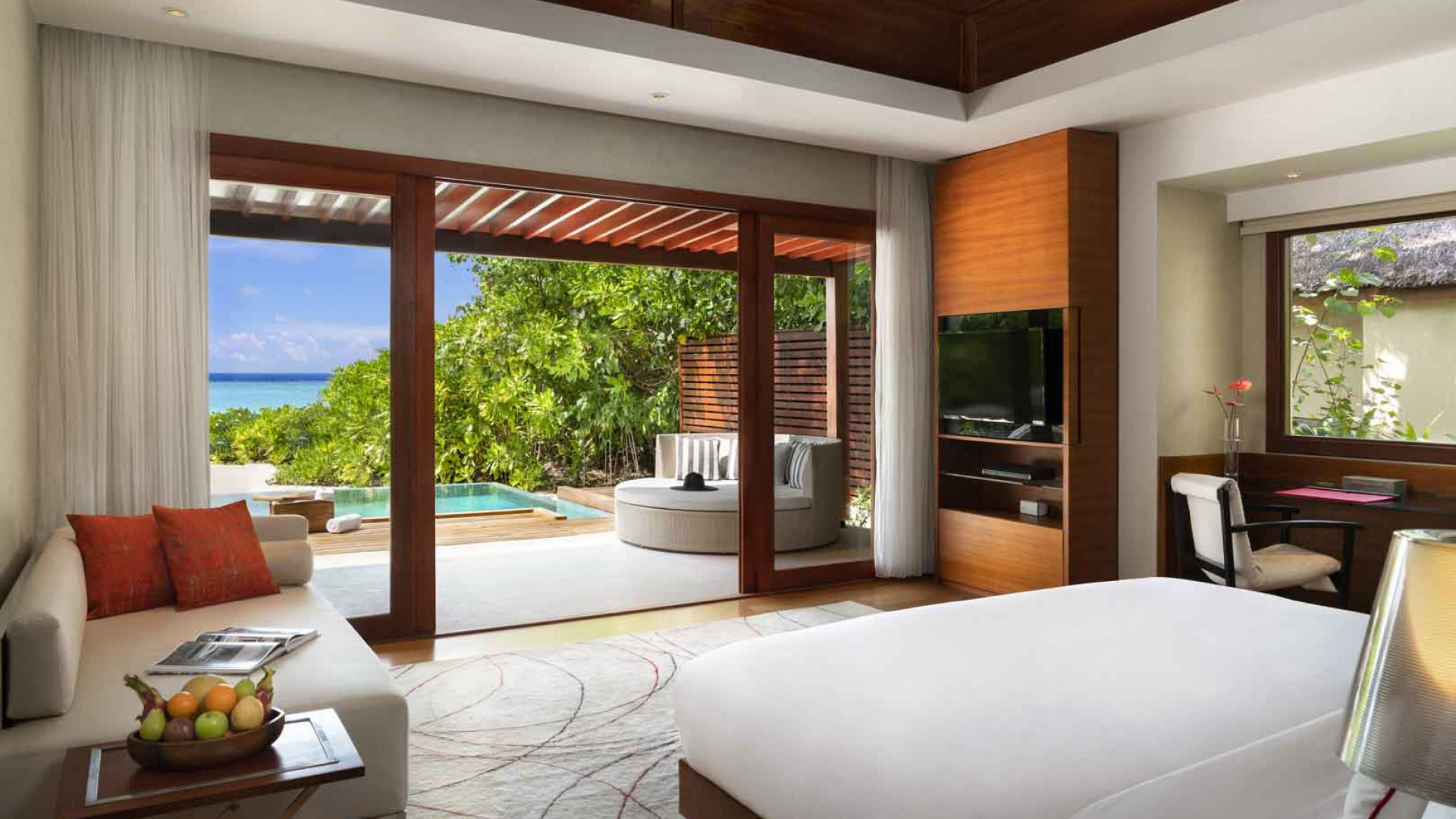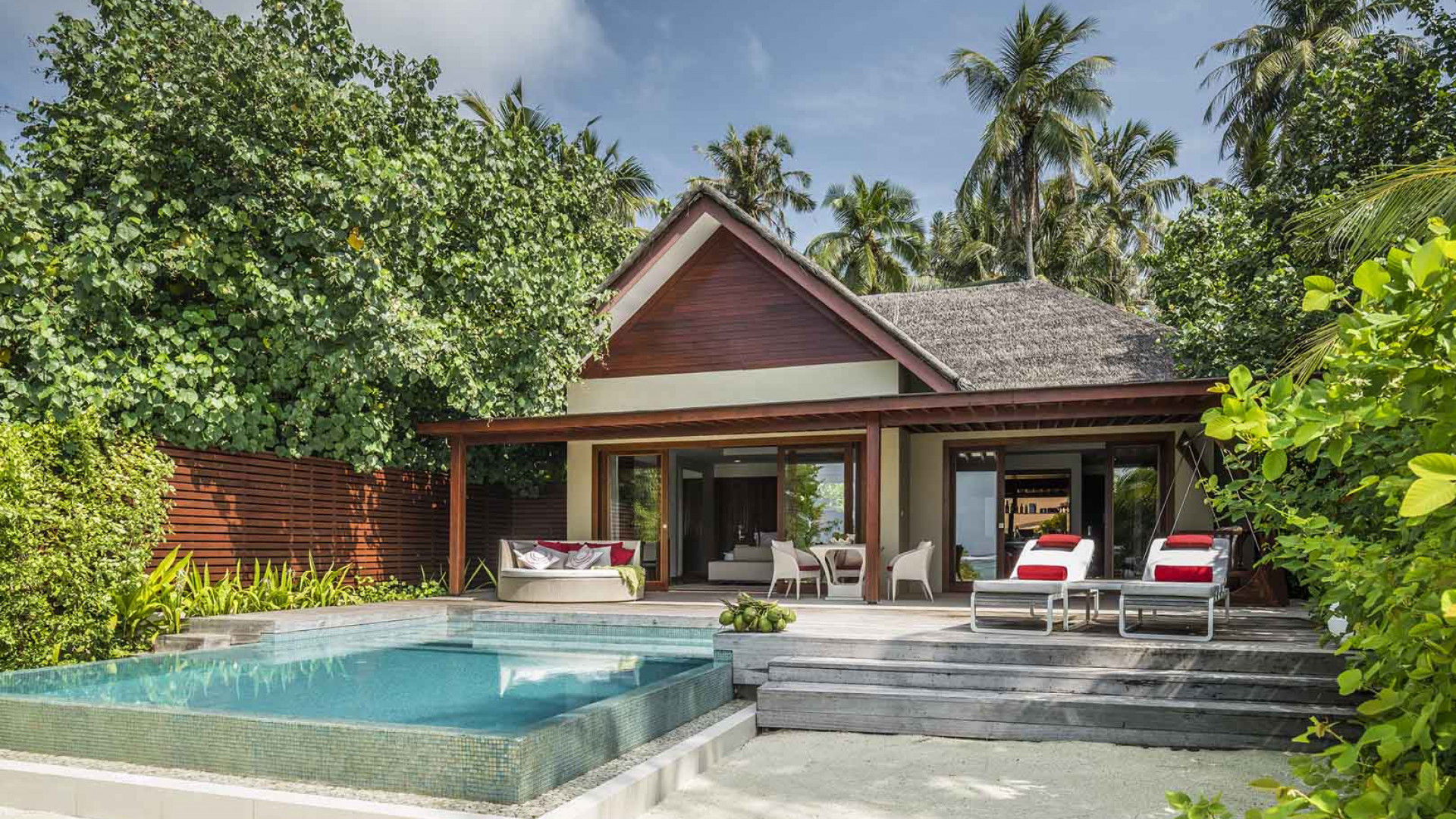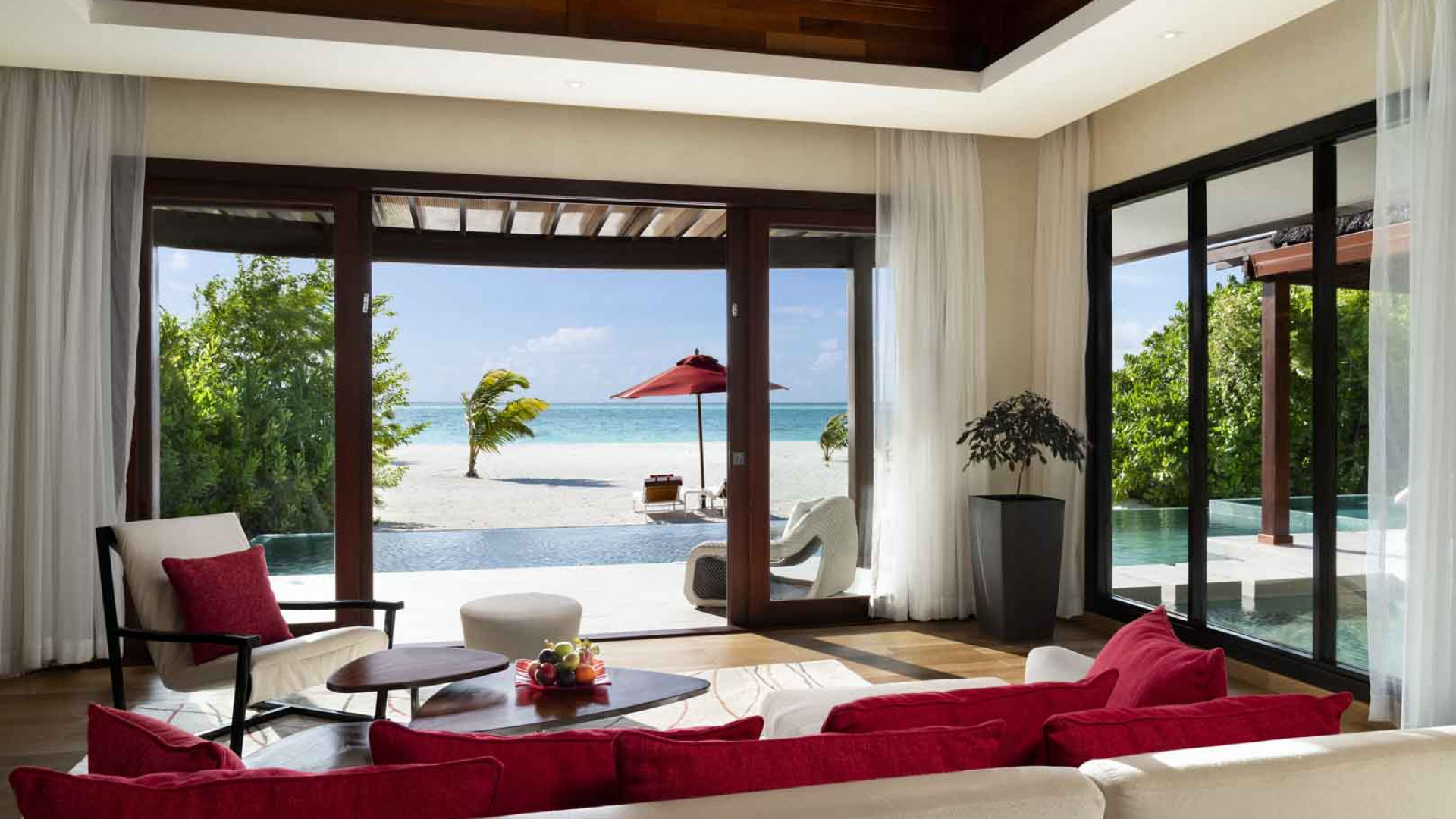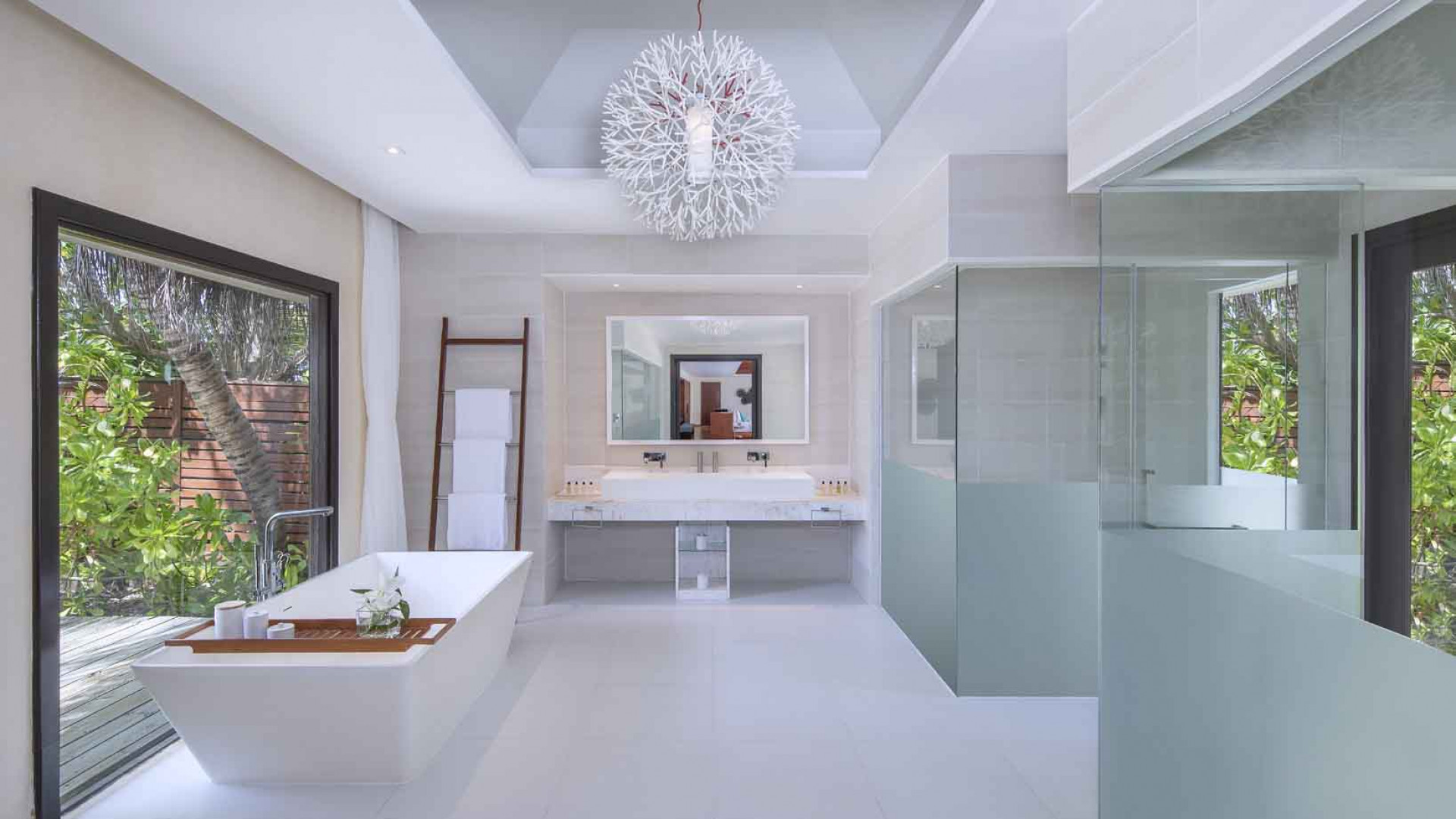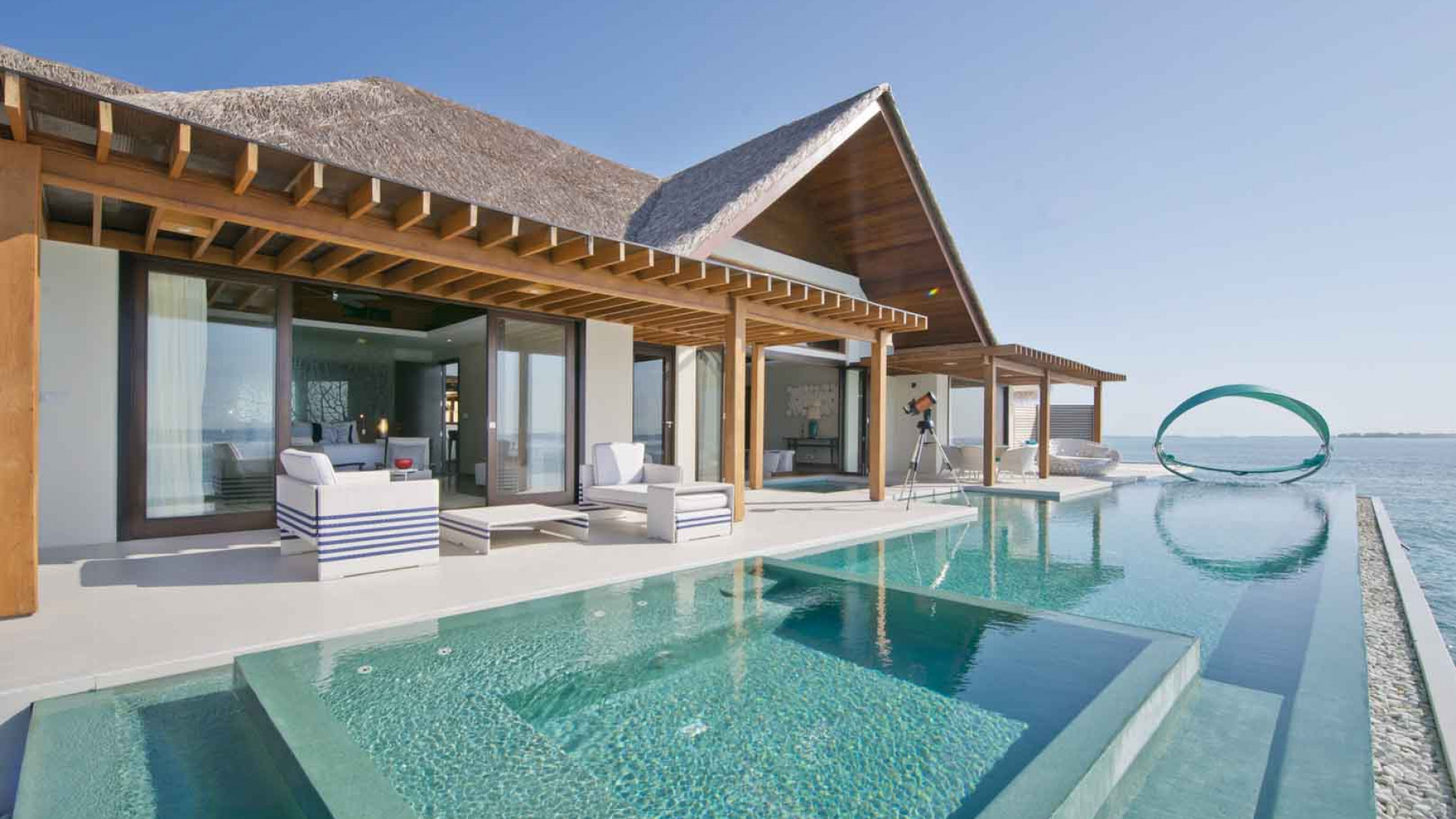 Located 40 minutes away by seaplane, within Dhaalu Atoll, this exclusive hideaway is enclosed within a vast lagoon of turquoise blue, like a secret held by nature. With wide stretches of sun soaked sands beneath your feet, fringed by the tropical gardens of the island interior, the magnificence of the natural colors that surrounds you truly is breathtaking. The concept of modern, chic, island club style architecture, compliments the vibe of the island's hospitality & the overall ambiance. Over water, or on land, the studios and pavilions of Niyama reflect the essence of Maldives, inspired by the local art, colors & lifestyle. Journey through a wondrous and truly unique dining experience at Niyama Maldives, whether it's an exciting dinner at the TRIBAL, or an evening cocktail underwater, Niyama never fails to surprise you.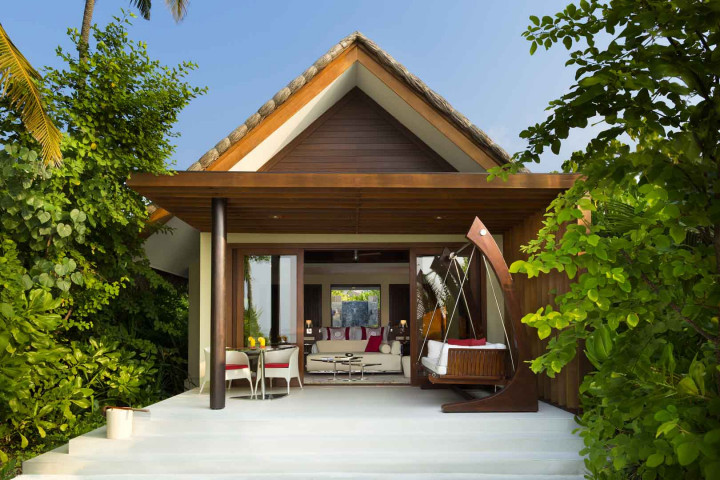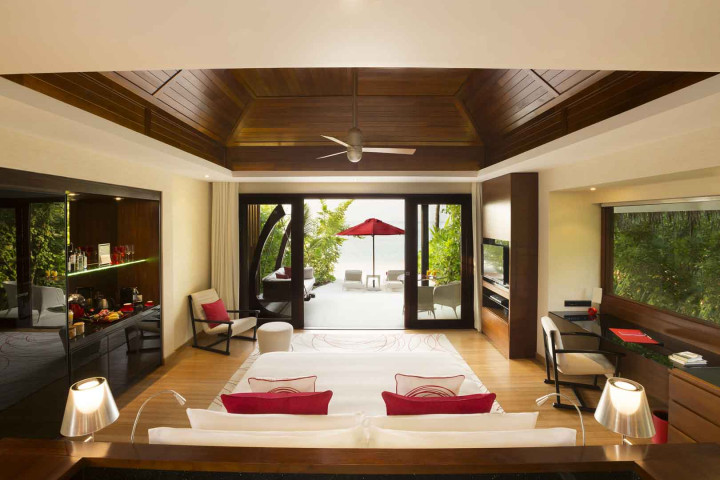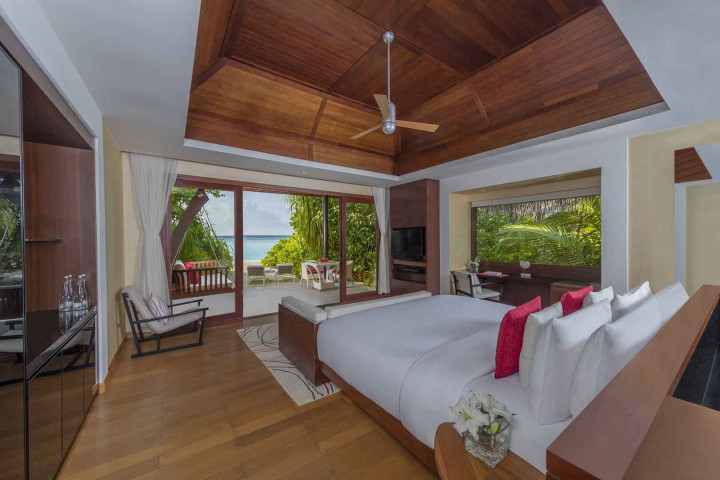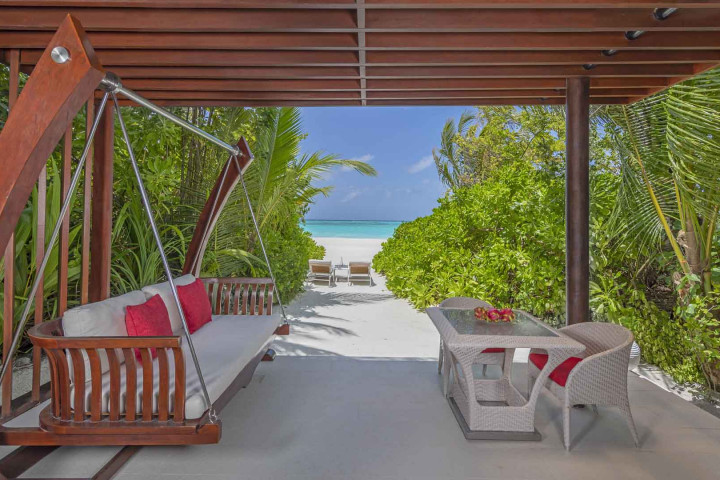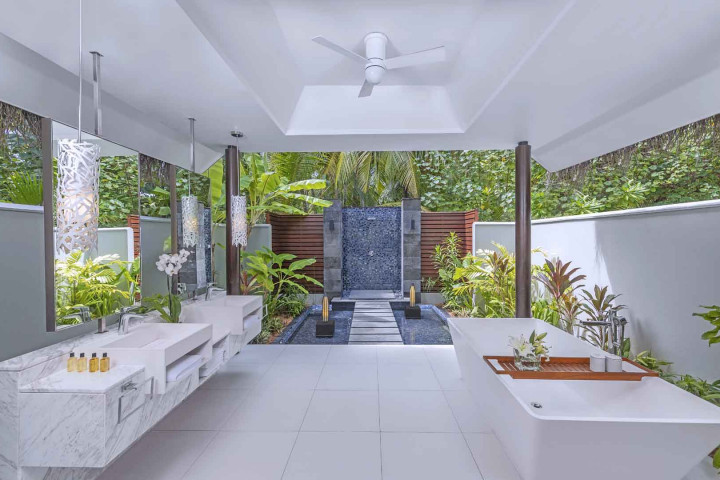 Beach Villa
Modern villas with direct beach access and sunrise views. (135 sqm)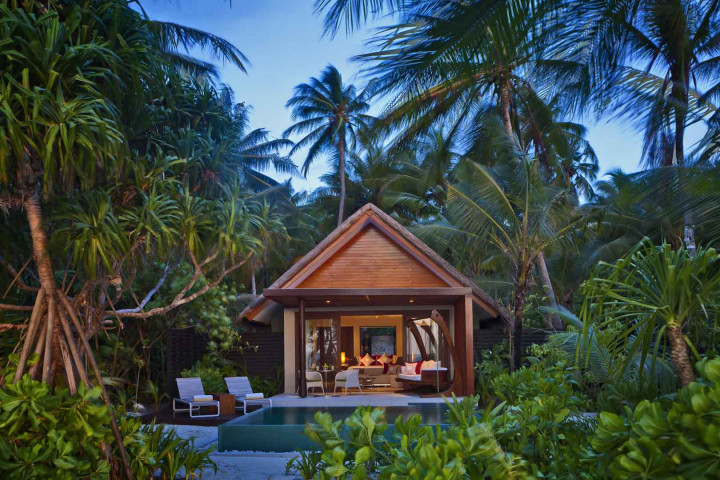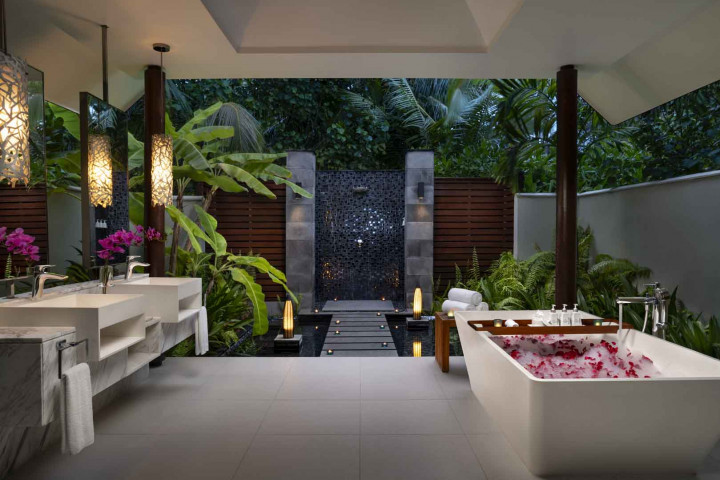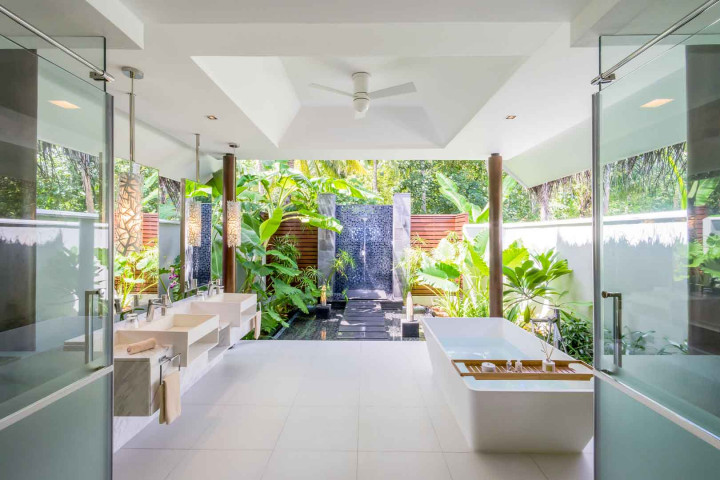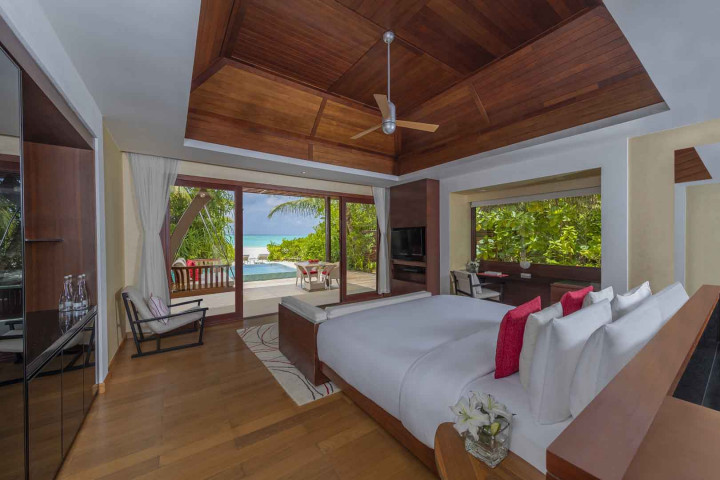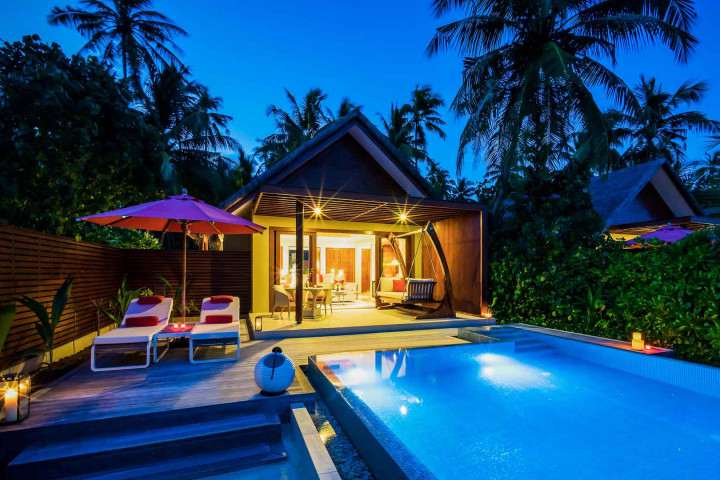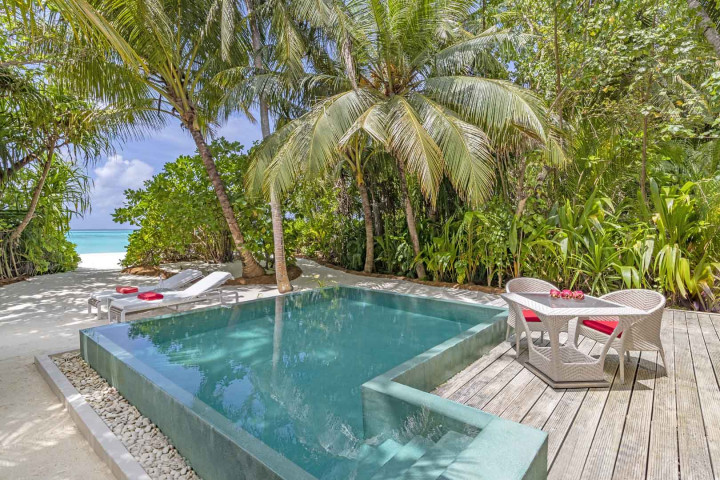 Beach Pool Villa
A Beach Villa experience elevated with a private pool. (190 sqm)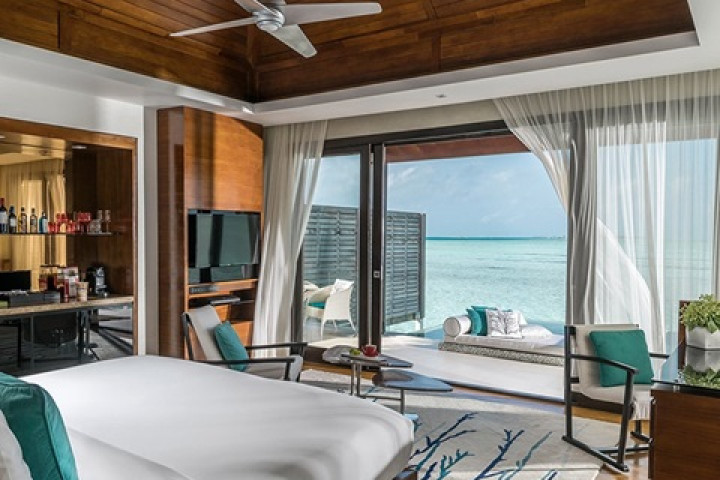 Water Pool Villa
Modern villas set over water with direct lagoon access from private sundeck and a private pool. (175 sqm)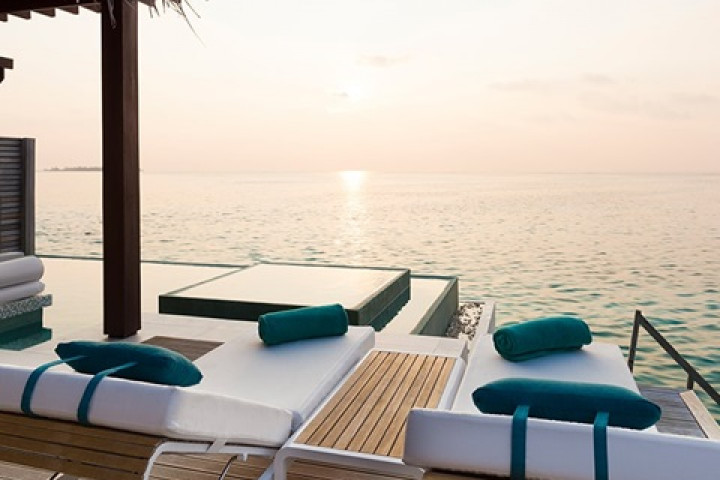 Deluxe Water Pool Villa
Even more spacious over water villas with the addition of a soothing Jacuzzi to complement your private pool. (190 sqm)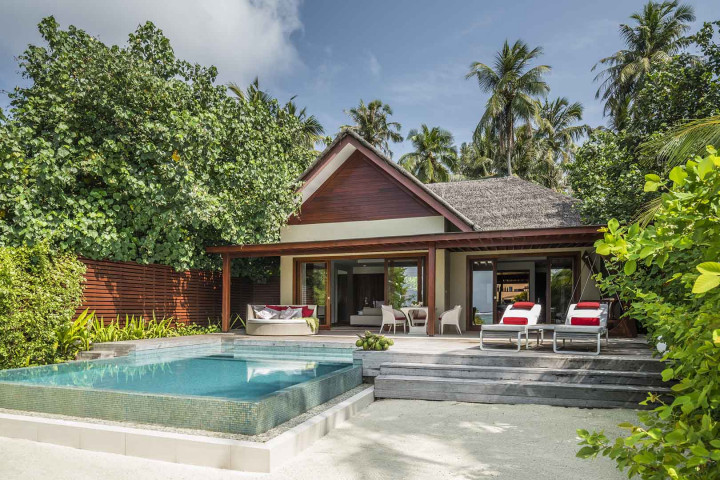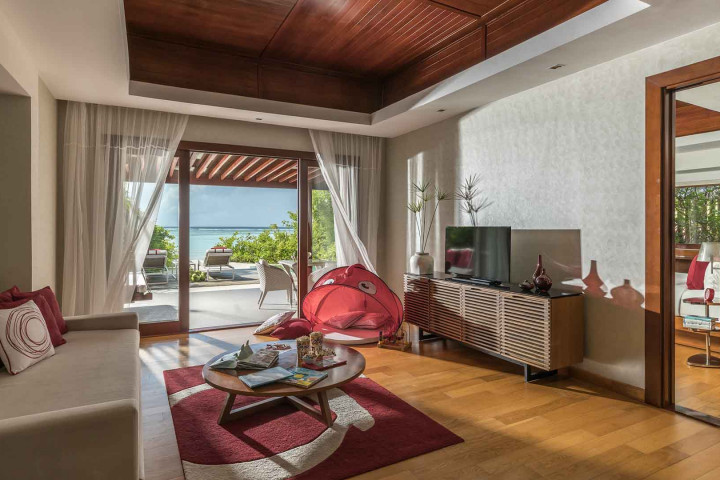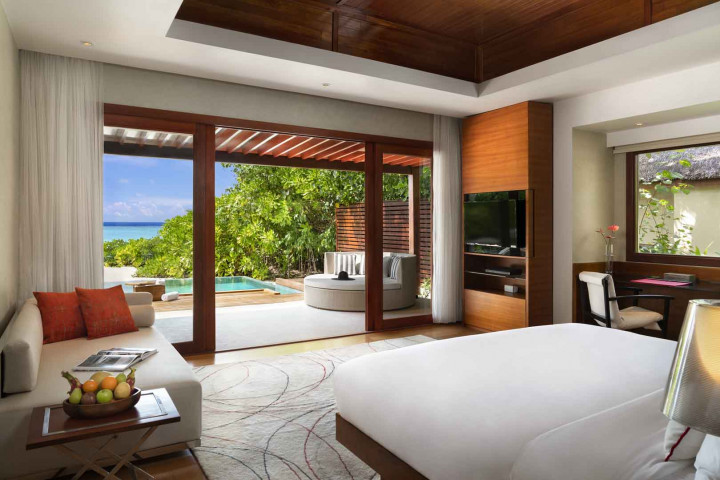 Family Beach Pool Villa
Perfect for families seeking more space. (255 sqm)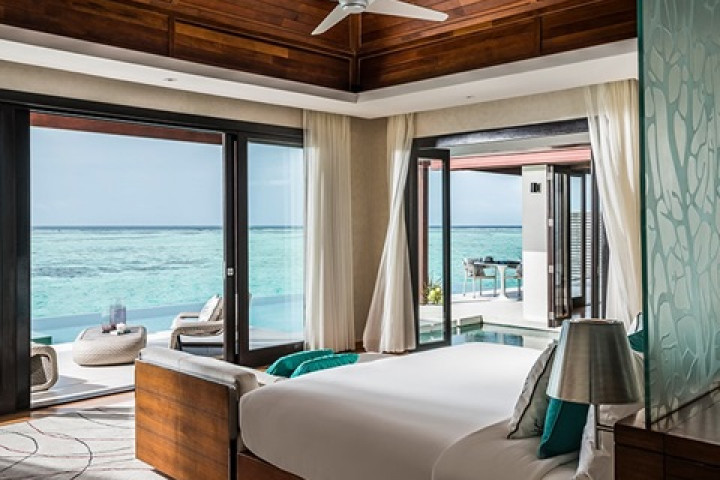 One Bedroom Water Pool Pavilion
Cutting-edge design indoors and out – king bedroom, living and dining areas, private sundeck, infinity pool and outdoor Jacuzzi. (340 sqm)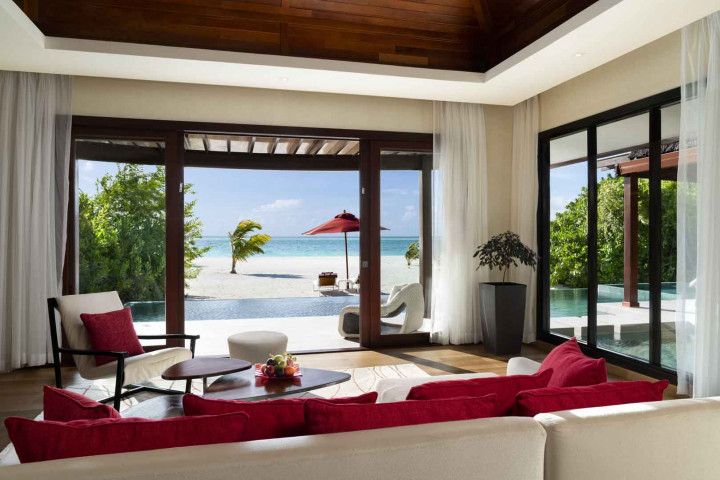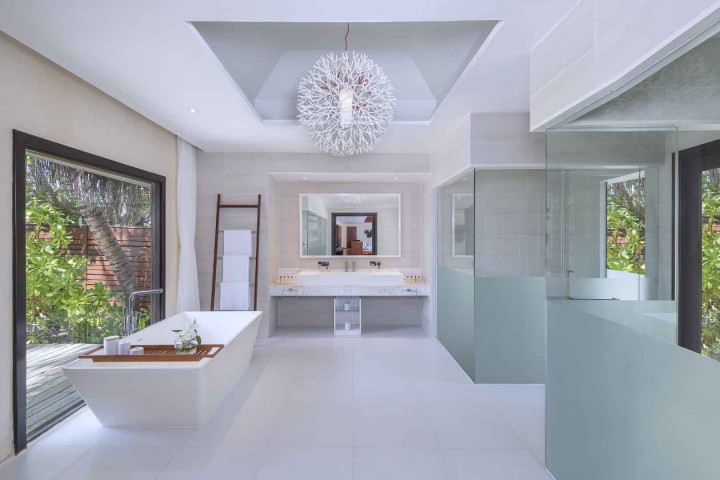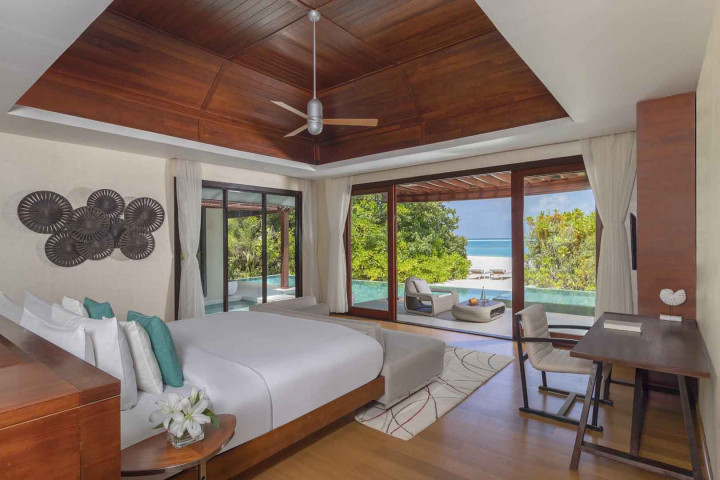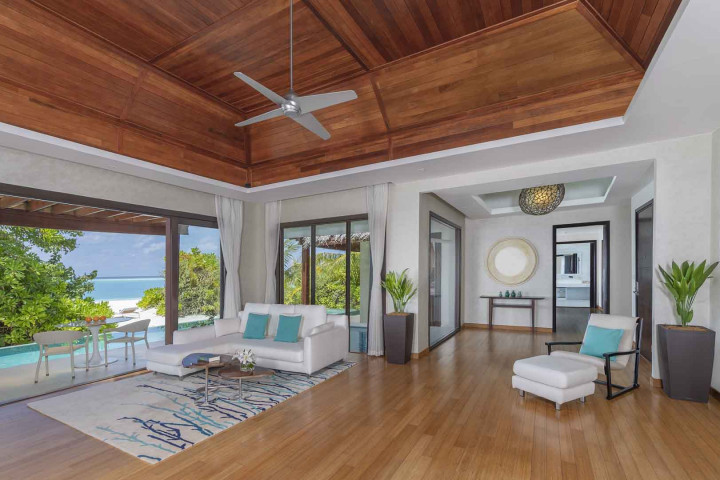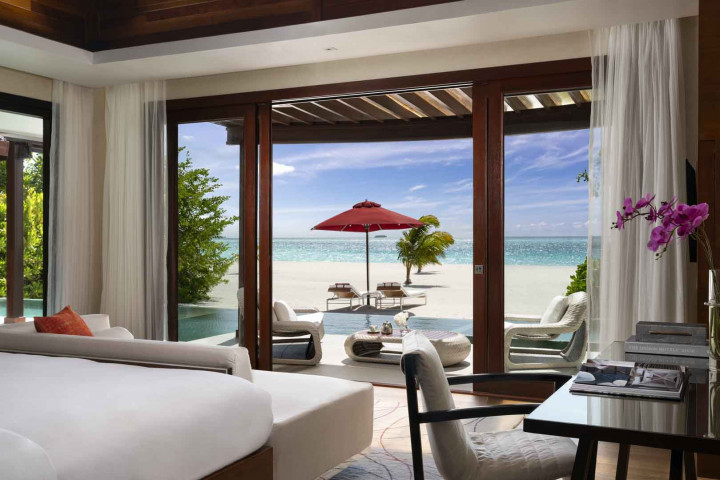 One Bedroom Beach Pool Pavilion
Decadent and relaxed pavilions with extensive space and a white sand beach setting. (400 sqm)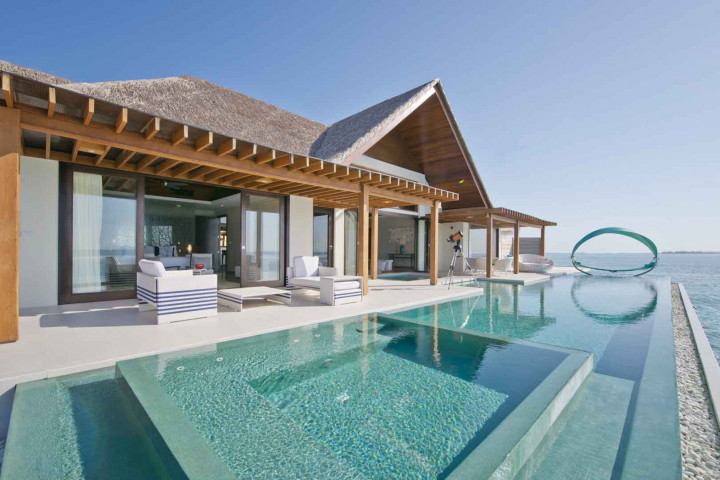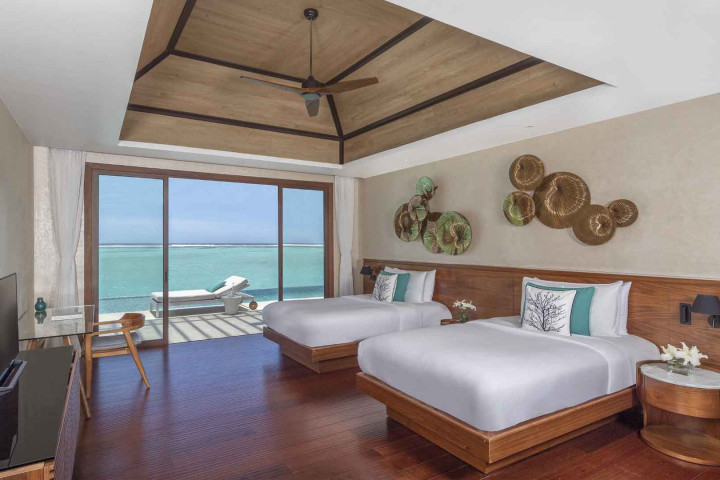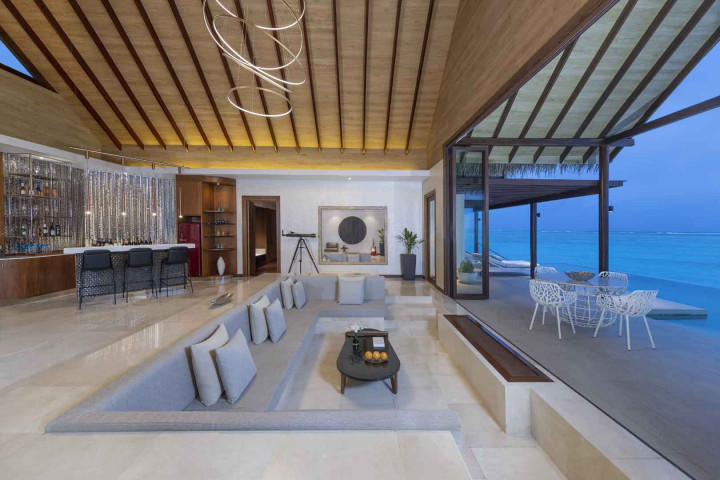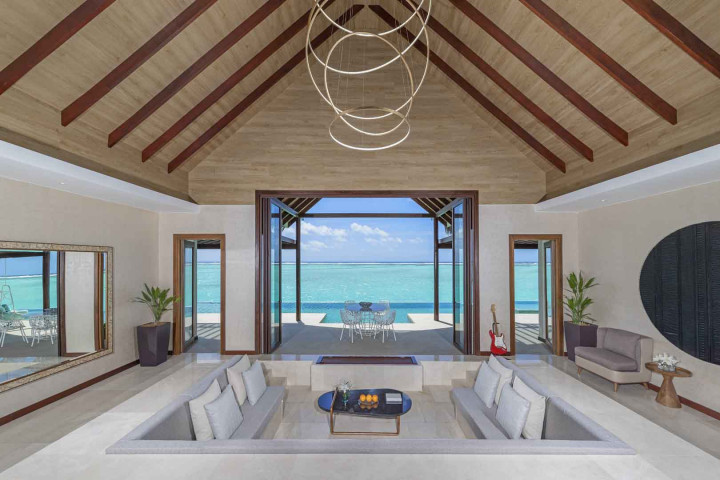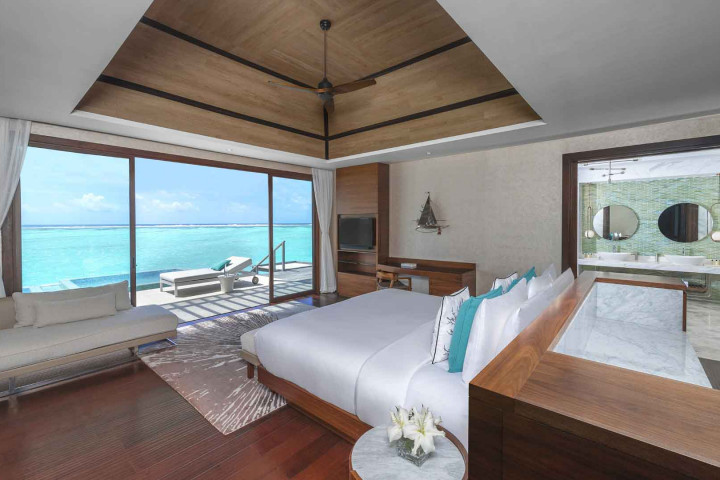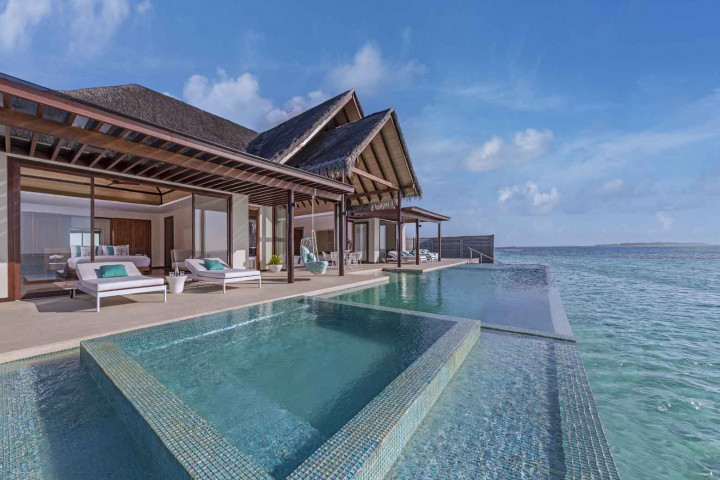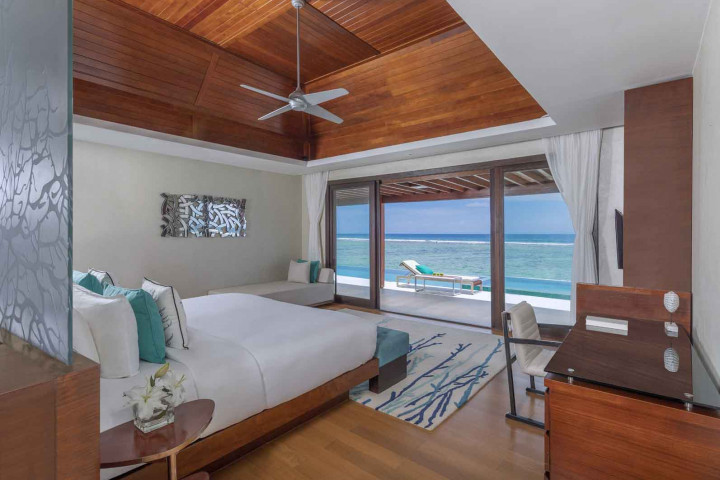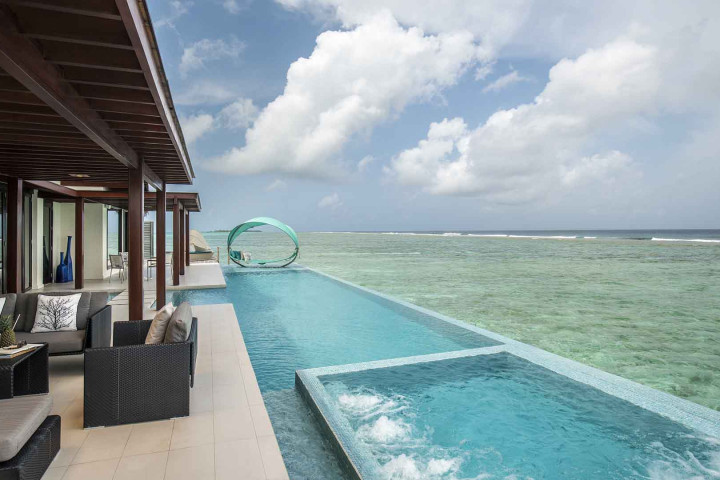 Two Bedroom Ocean Pool Pavilion
Ideal for families or couples travelling together. Two bedrooms flank contemporary living areas, spacious sundecks and a sprawling infinity pool. (515 sqm)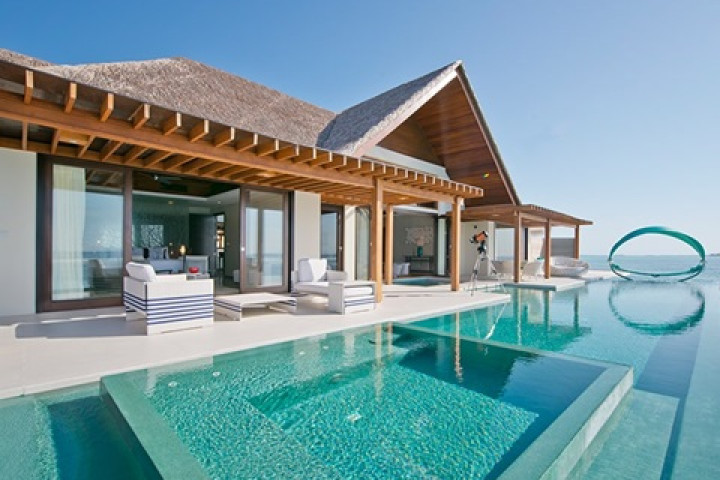 Two Bedroom Beach Pool Pavilion
Two bedrooms, a sunken living area, dining area with cocktail bar and lavish-but-secluded outdoor spaces including private pool and Jacuzzi. (635 sqm)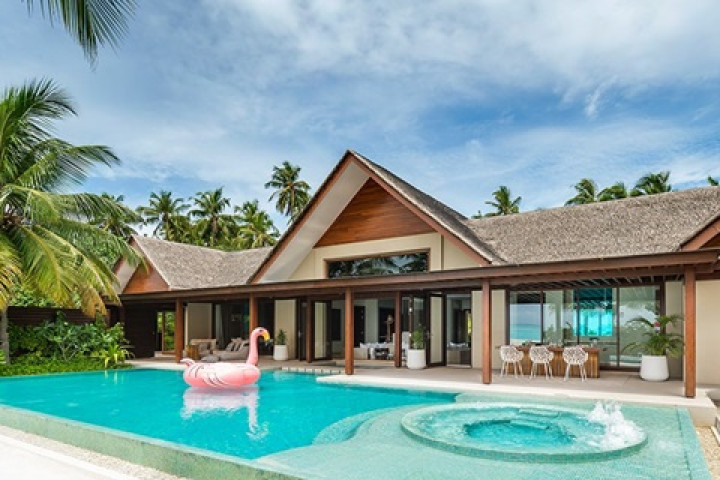 Three Bedroom Beach Pool Pavilion
Set on a secluded beach. Two private pools, Jacuzzi, spa treatment room, three bedrooms and lush living spaces. (770 sqm)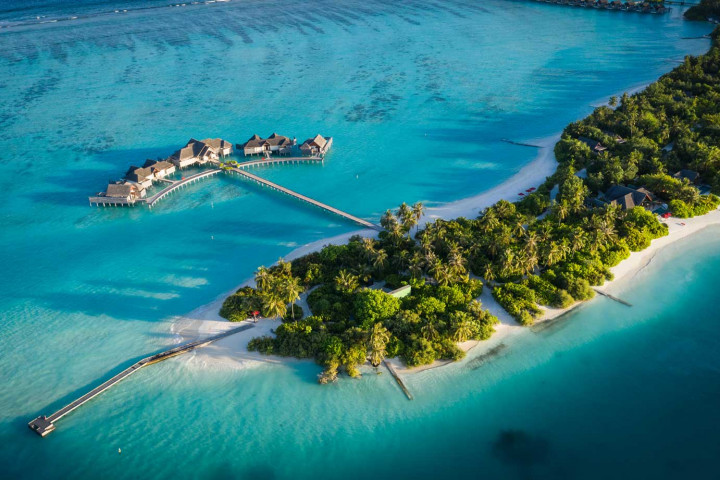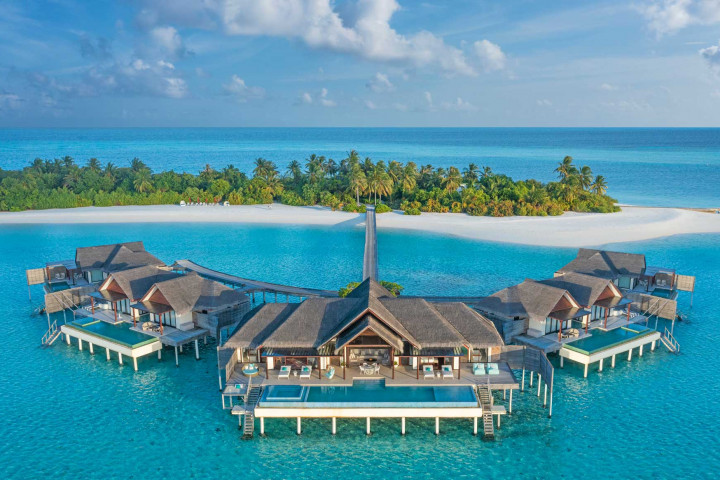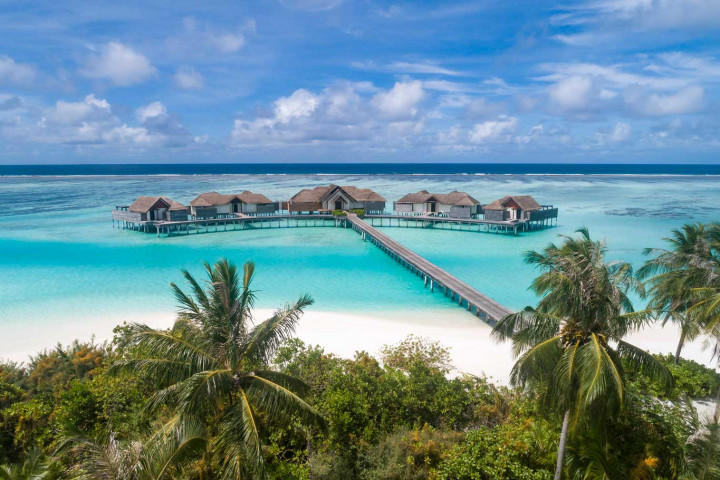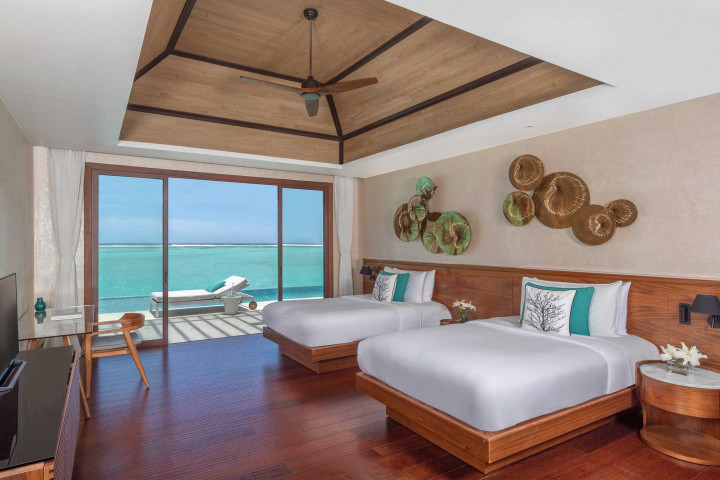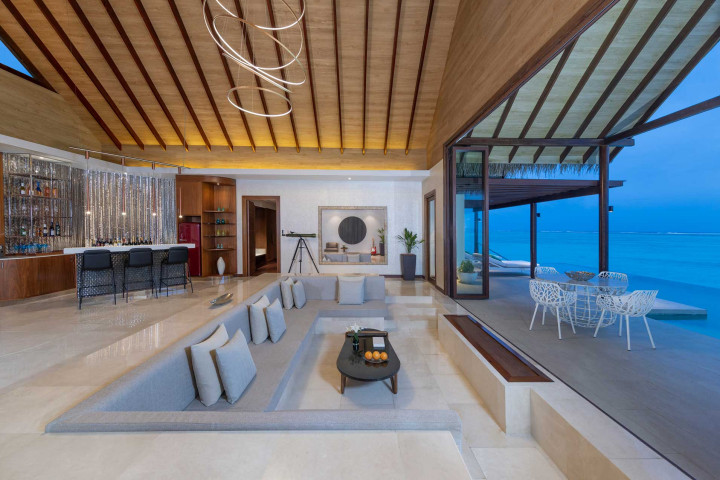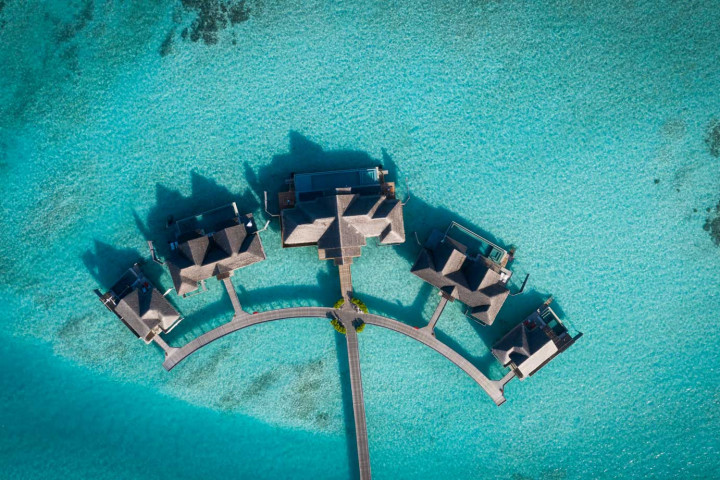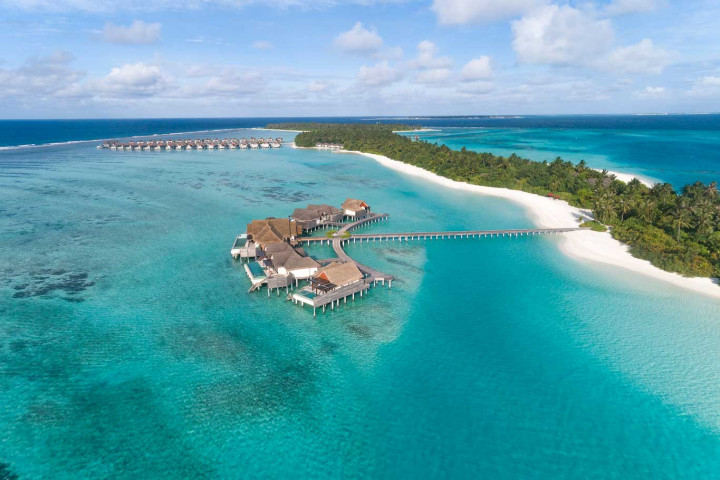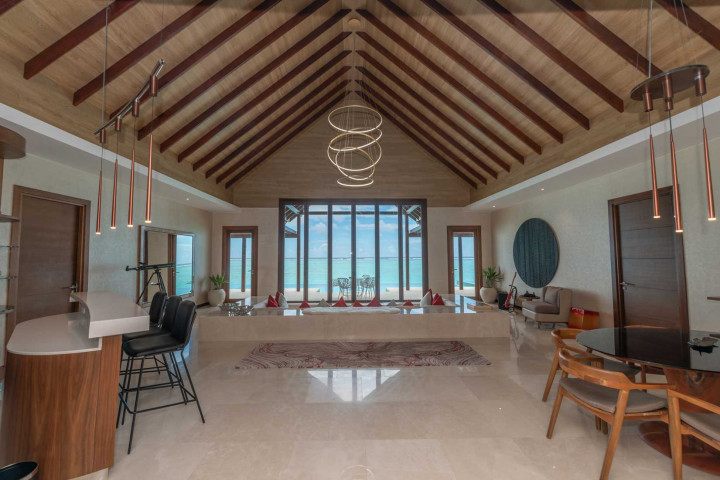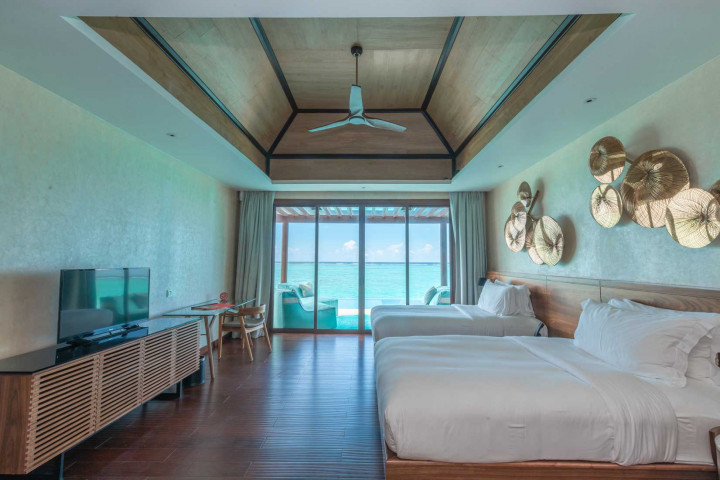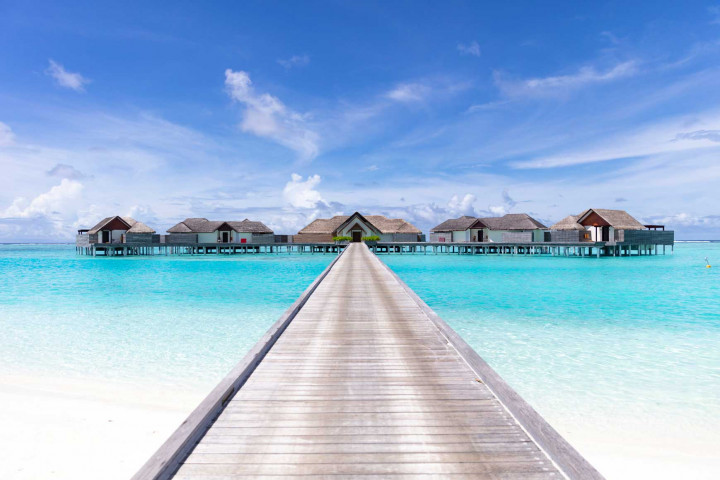 The Crescent
Over-water seclusion for up to 14 adults and 8 children. A playground of 5 ultrachic villas, all with private pools. Features private chef, 2 dedicated Thakurus (butlers), a housekeeper and complimentary diversions, including sunset cruise, private barbecue and movie under the stars, and island drumming night.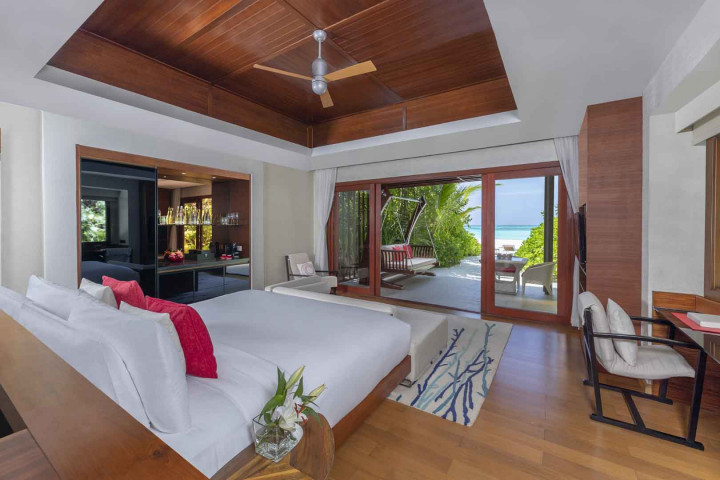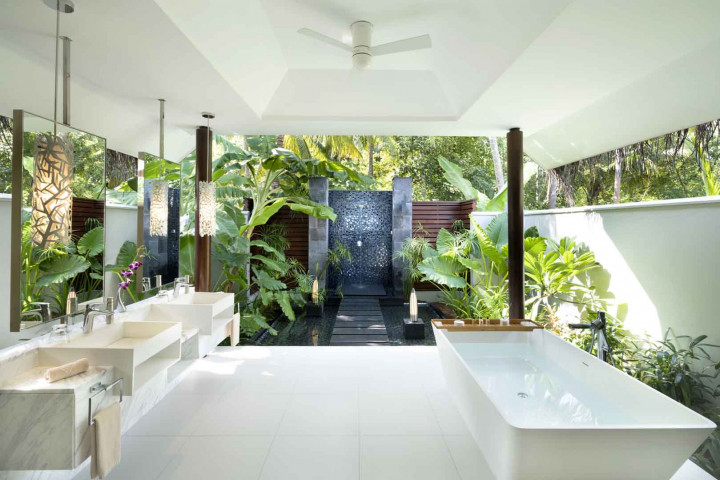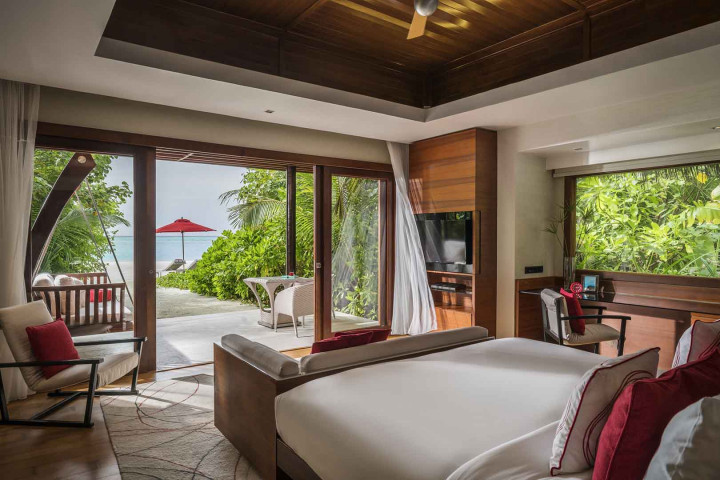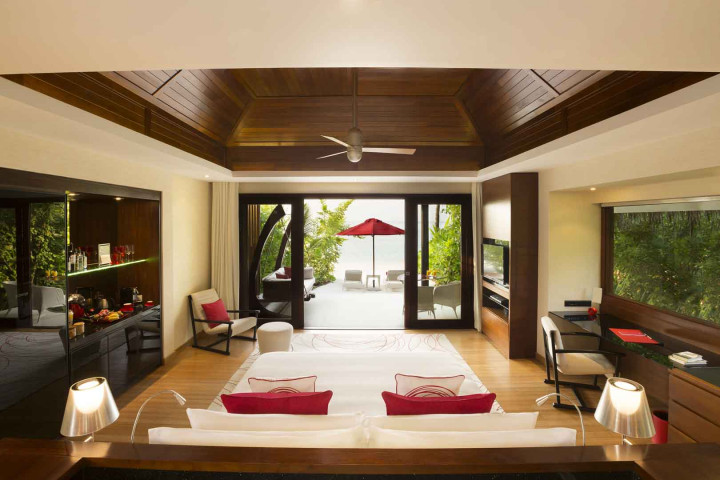 Deluxe Beach Villa
Sliding open glass doors, walking barefoot across the sun-dappled wooden deck of your Maldives beach villa, then sinking into soft white sands, the sunset painting the ocean before you in a riot of ochres and pinks. Deluxe Beach Villas are set on the quiet and pristine shores of the island of Chill, with translucent lagoon waters right in front of you. Inside, it's playtime, with toys galore, oodles of entertainment, and 24/7 butler service.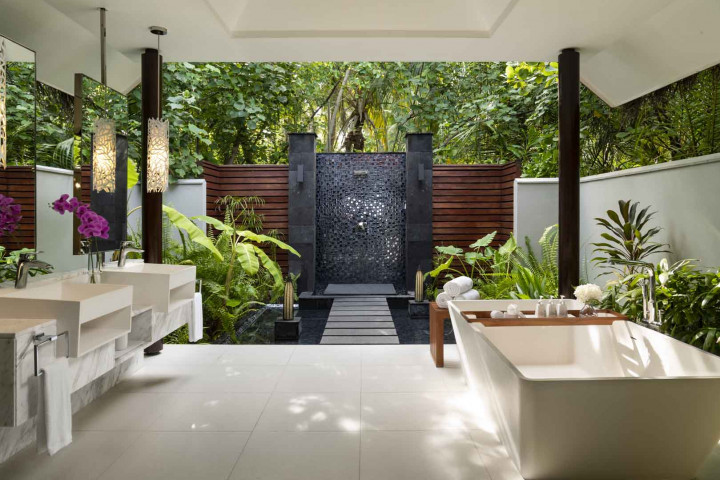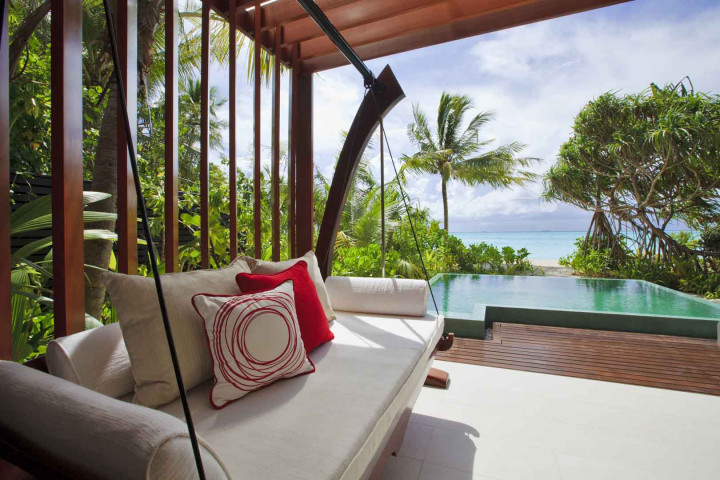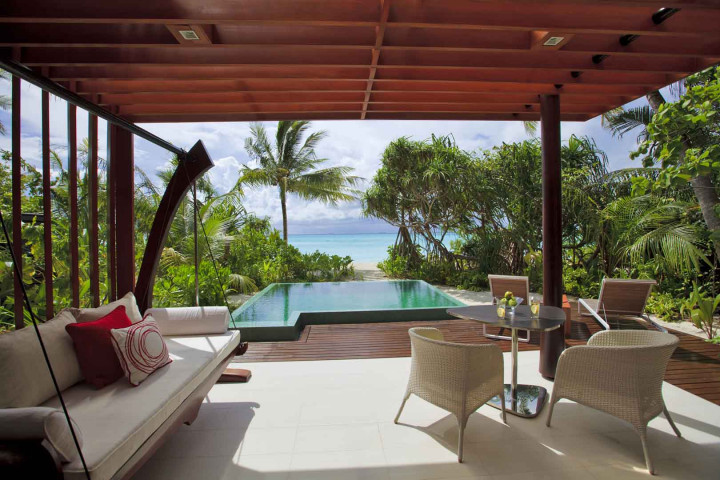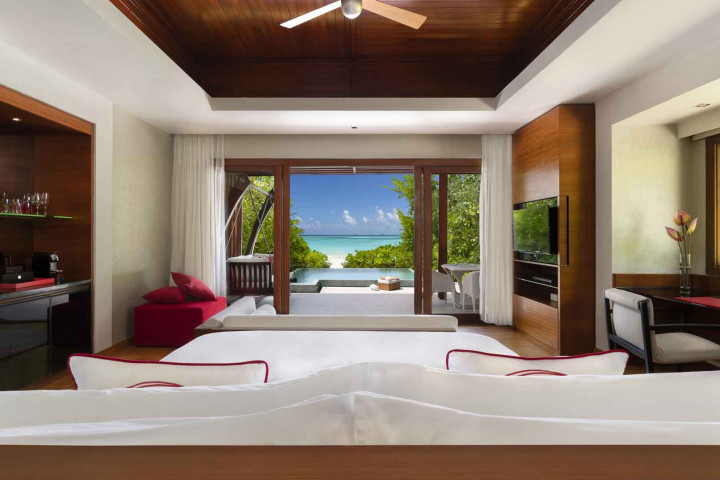 Deluxe Beach Pool Villa
Paint the turquoises of your private pool and the lagoon beyond your Maldives private villa. Leap from sun loungers to pool to bath to indoor or outdoor rain shower fringed by palms. Juxtaposed with virgin surrounds, Deluxe Beach Pool Villa is Maldivian chic and timelessly modern, with bold splashes of colour, high-tech entertainment and sultry surround sound. Indulge with a fridge full of treats and your butler at your beck and call.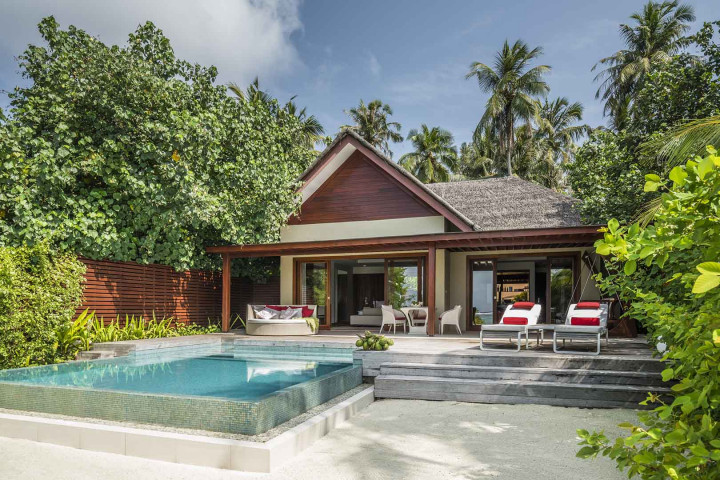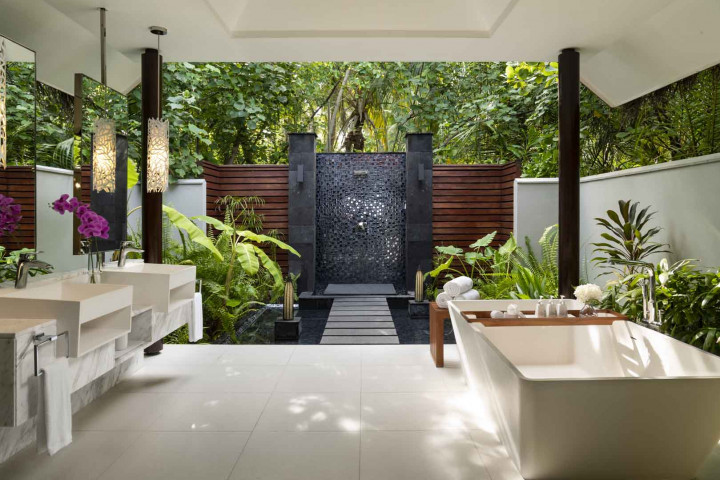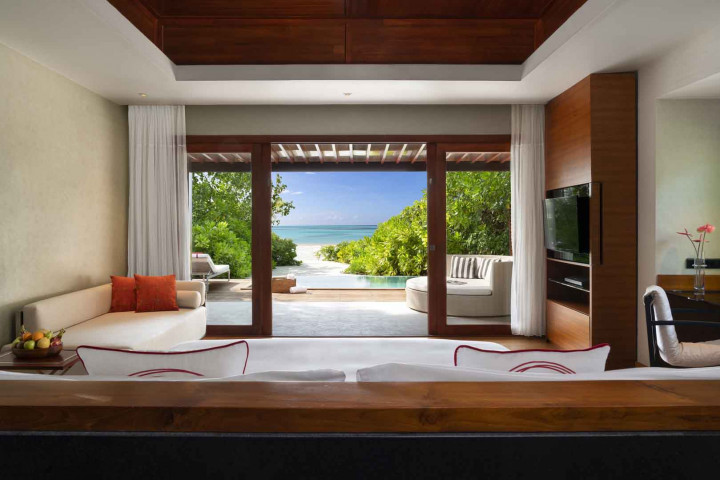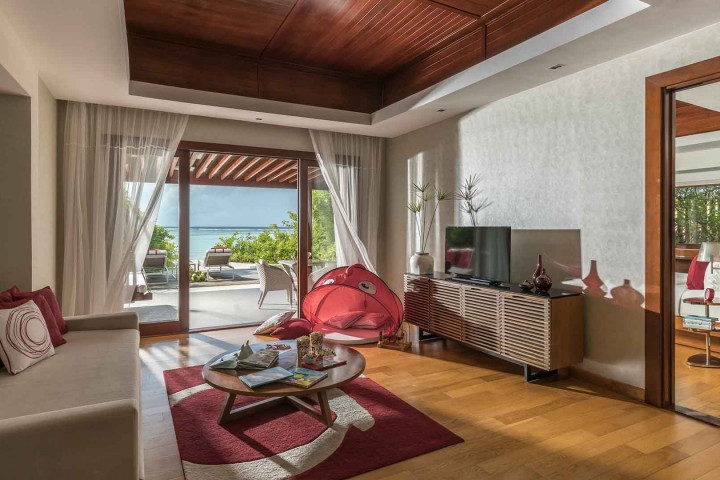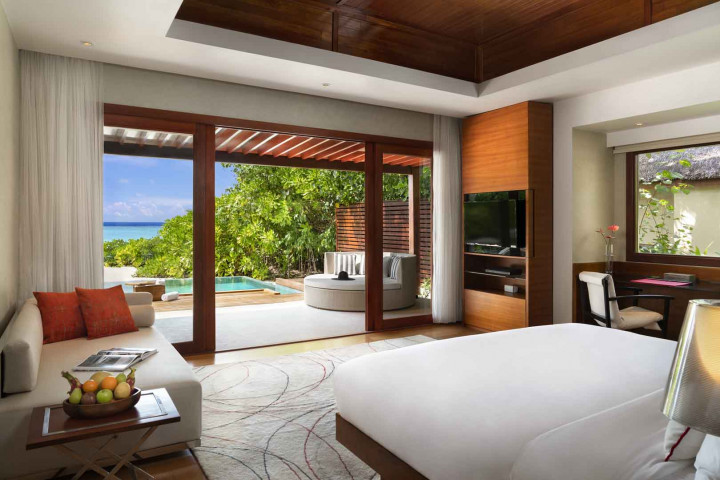 Deluxe Family Beach Pool Villa
Niyama is all about pleasure, no matter your size. For adults: the Maldivian dream of tranquil beach and romantic sunsets. For kids: all-day splashing in an oversized pool, unlimited sweet treats, family games and turndown surprises each evening. This elegant family villa in Maldives includes a living room by day that turns into king-sized comfort for two children. In the evening, snuggle up with freshly popped popcorn and watch a movie in surround sound. The whole family can dig in to the Deli-In for licks of homemade ice cream and savoury snacks.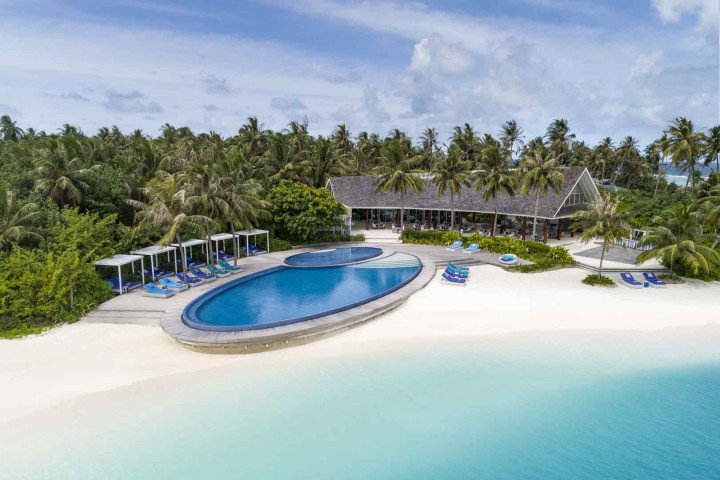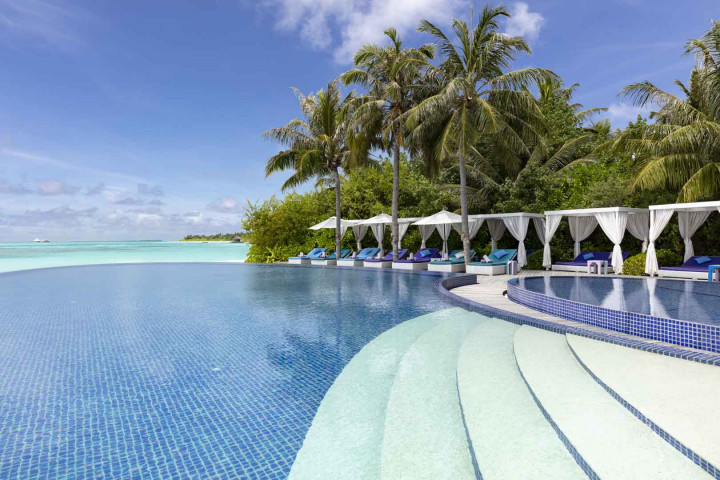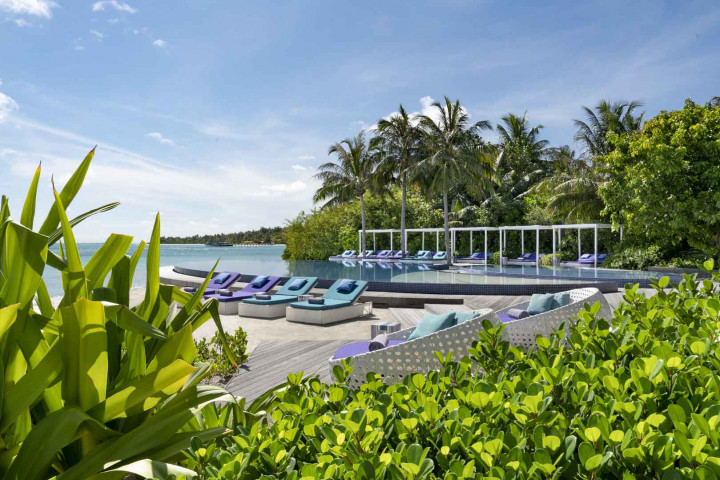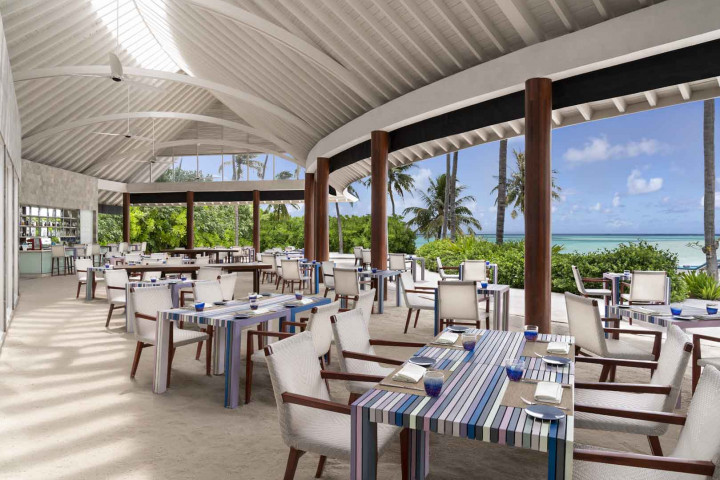 Blu
Family style dining on Play. Mediterranean-inspired dishes and poolside ice cream parlour.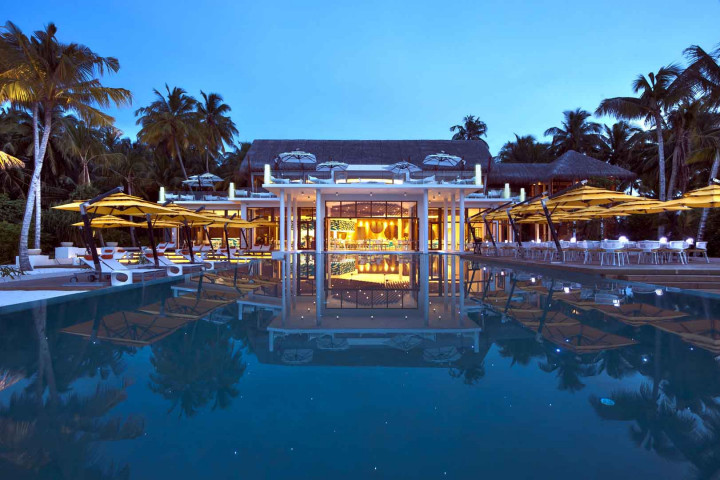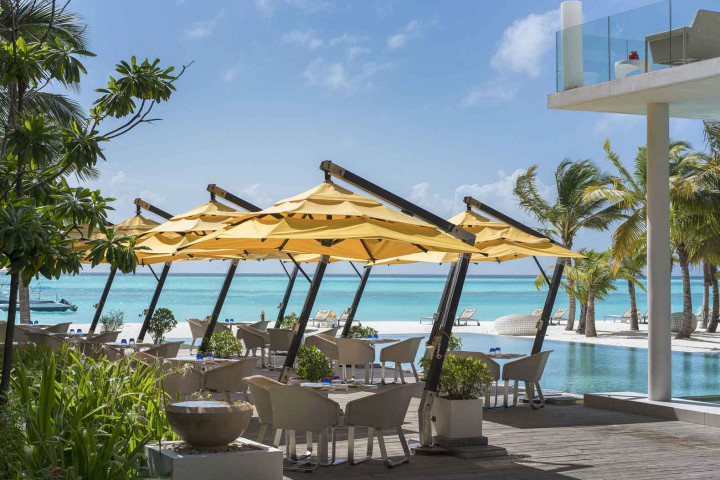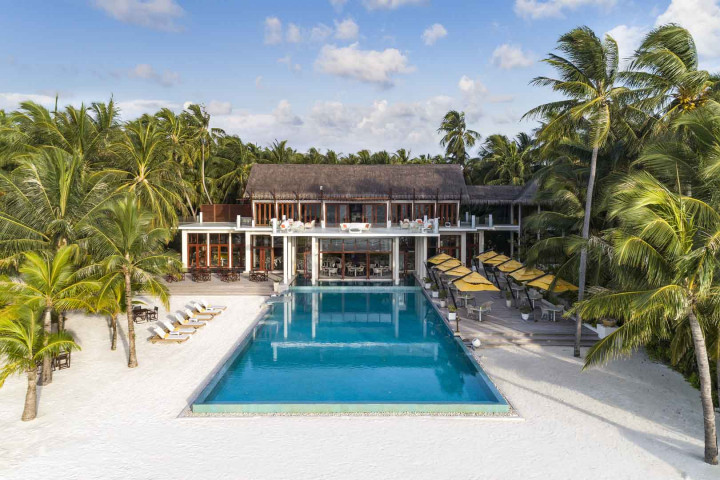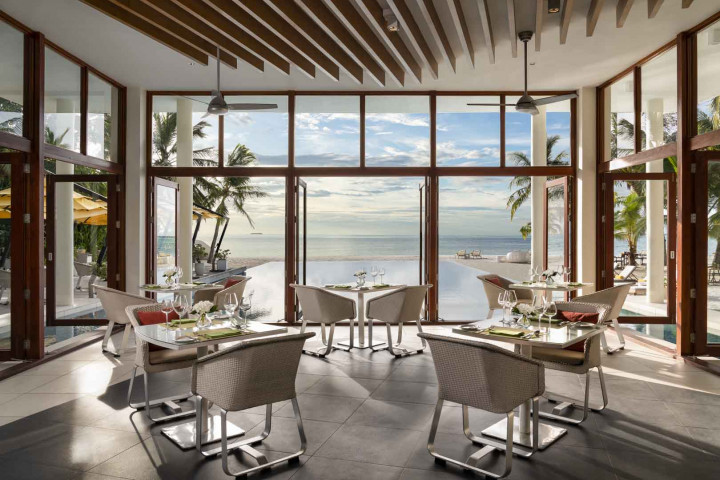 Epicure
All-day dining on Chill. International cuisine in a casual chic setting by the infinity pool.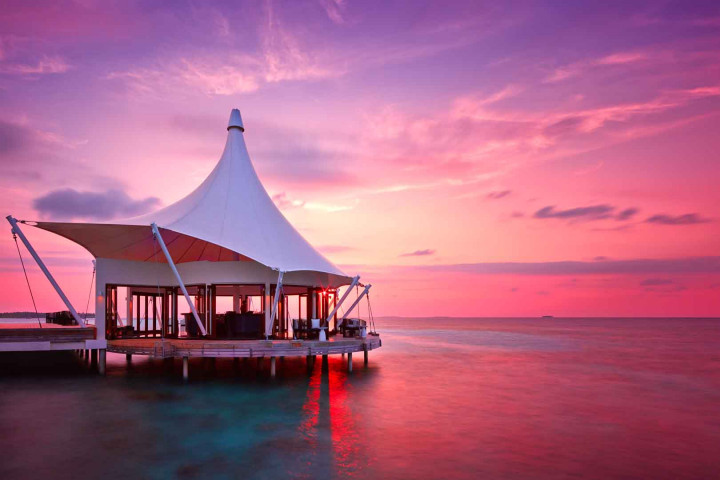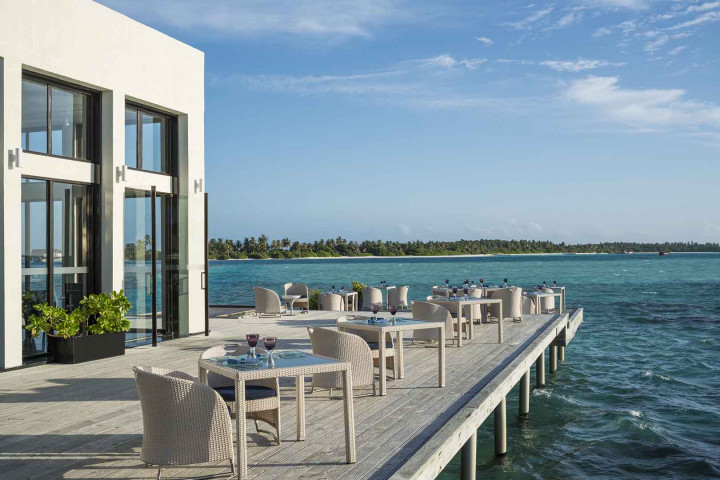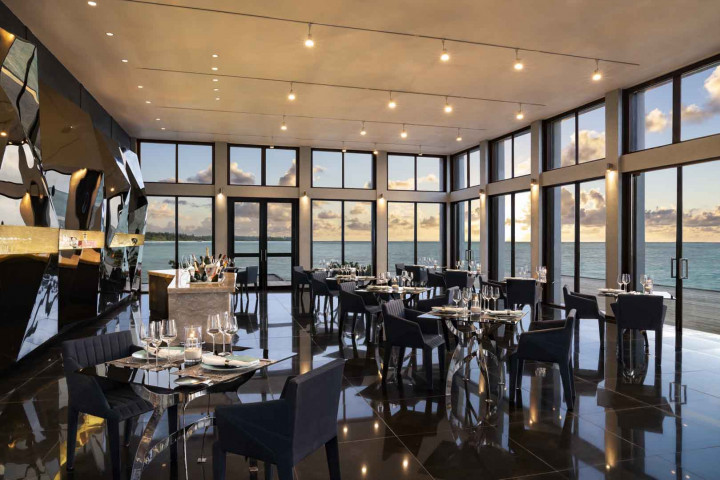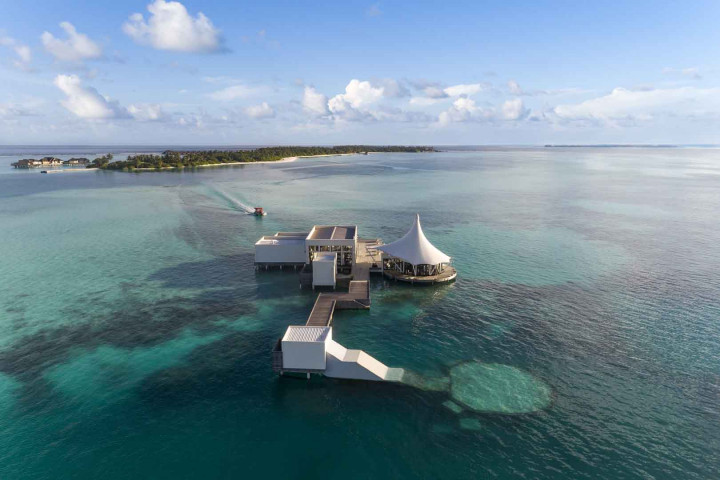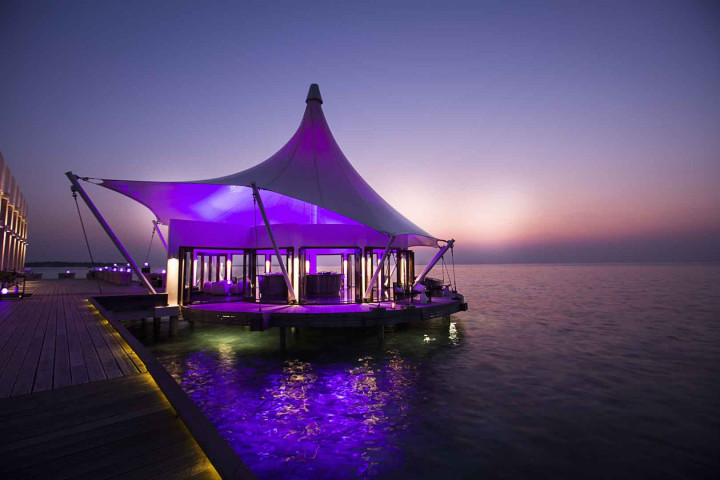 Edge (Fine Dining)
Modern fine dining, set half a kilometre out in the ocean and accessible only by boat.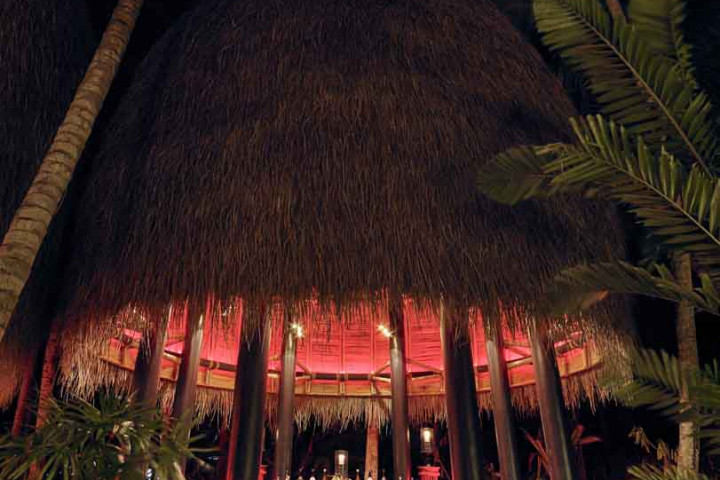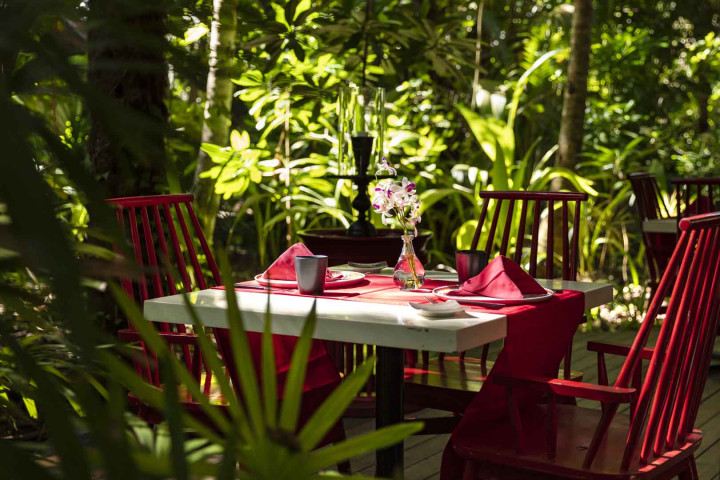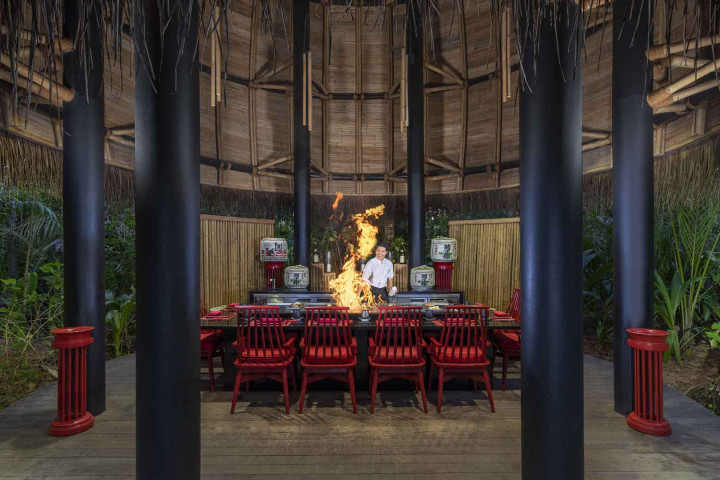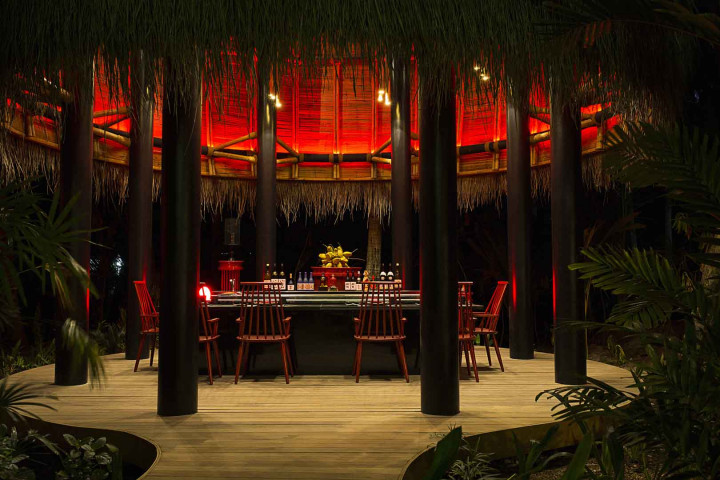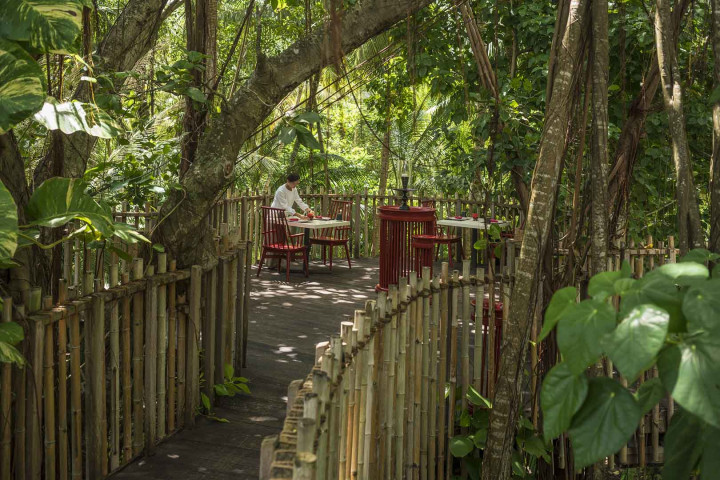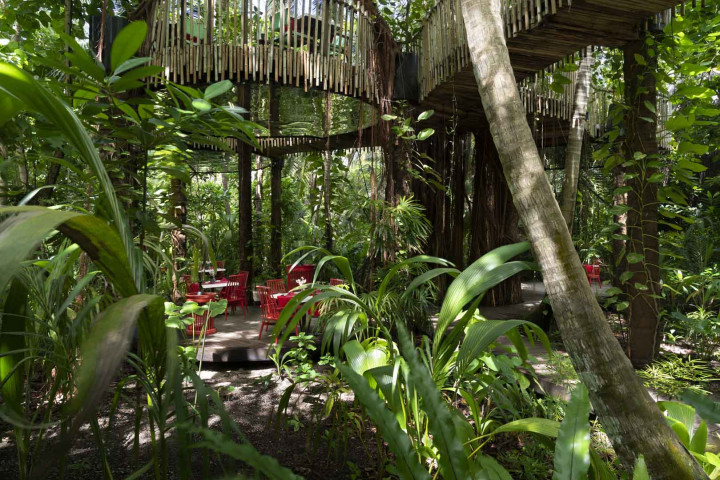 Nest (Asian Dining)
Asian avant-garde cuisines in a surreal tree top setting. Teppanyaki, Thai, Chinese and Indonesian.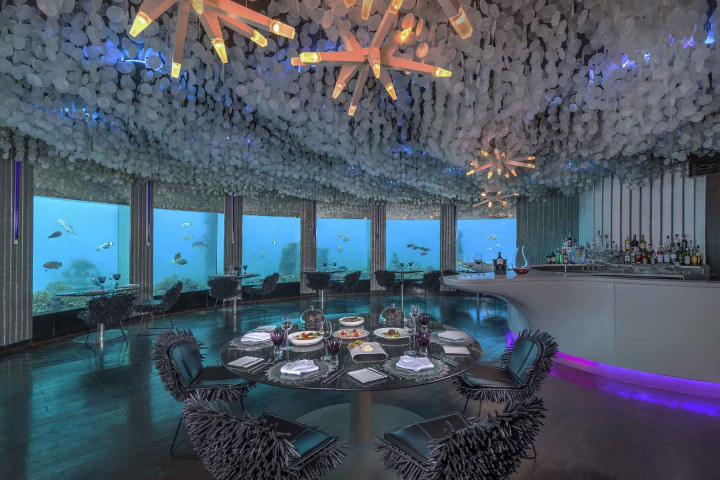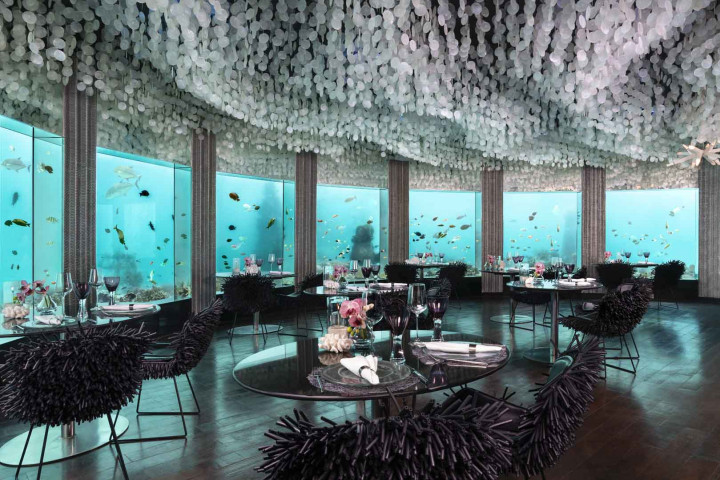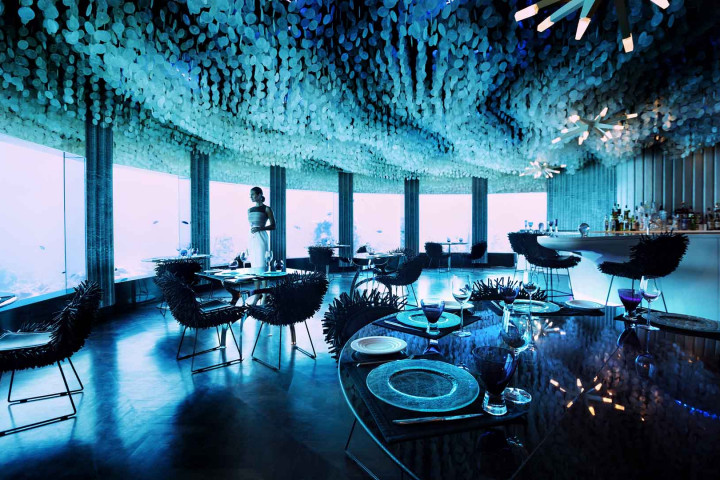 Subsix (Underwater Playground)
Underwater playground for Champagne breakfasts, subaquatic lunches, weekly glow parties, wine tastings and destination dining.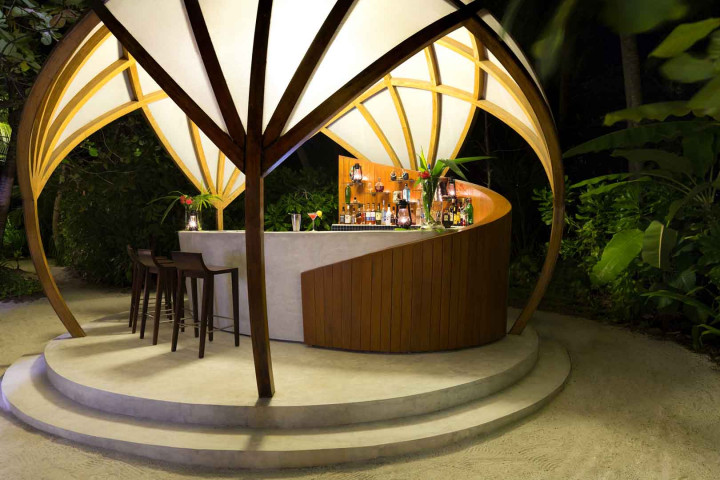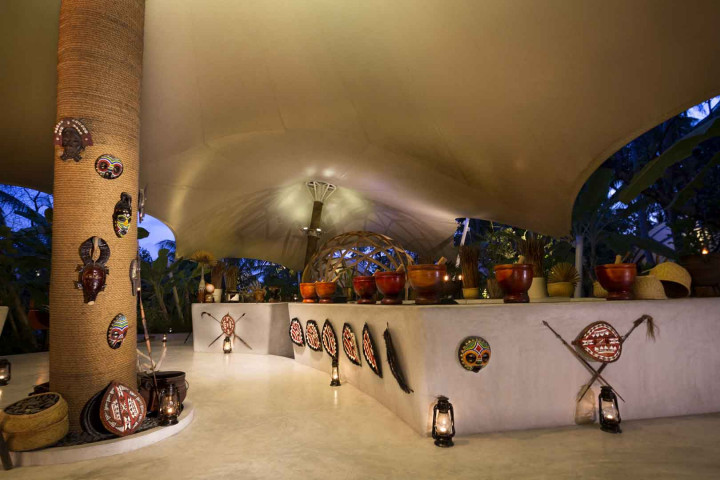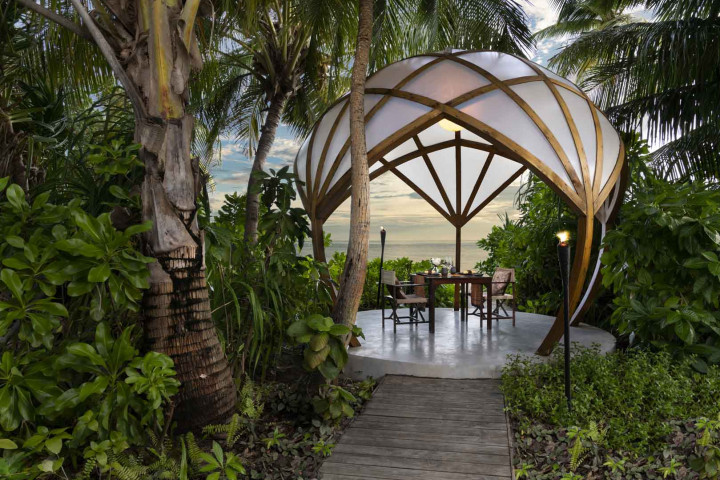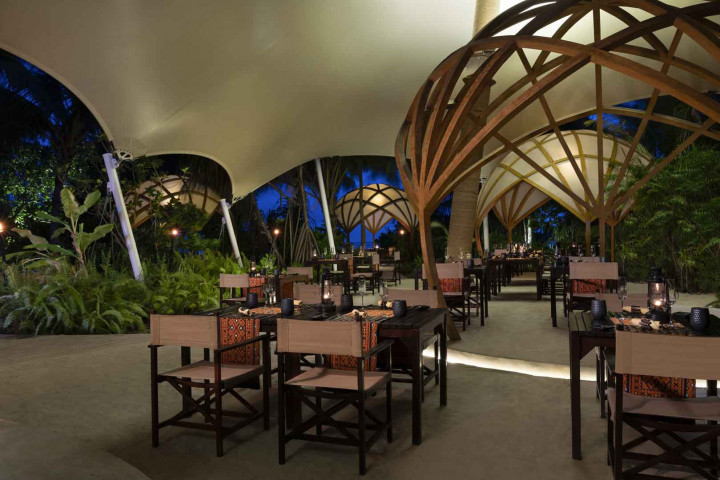 Tribal (Signature Concept)
African, Central and South American cuisines amidst blazing fires.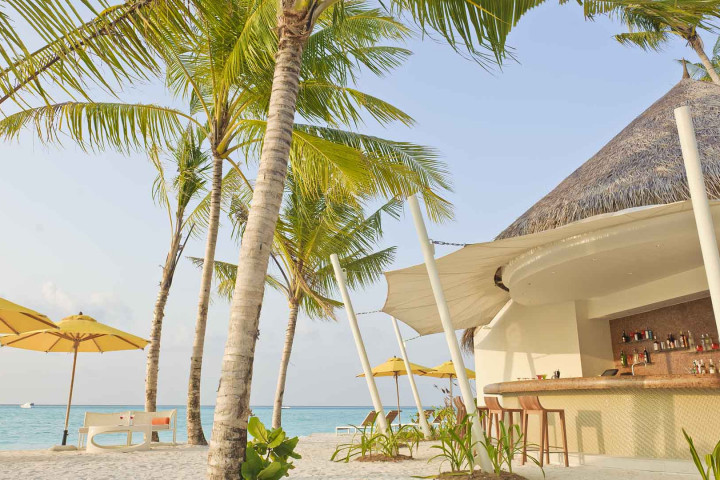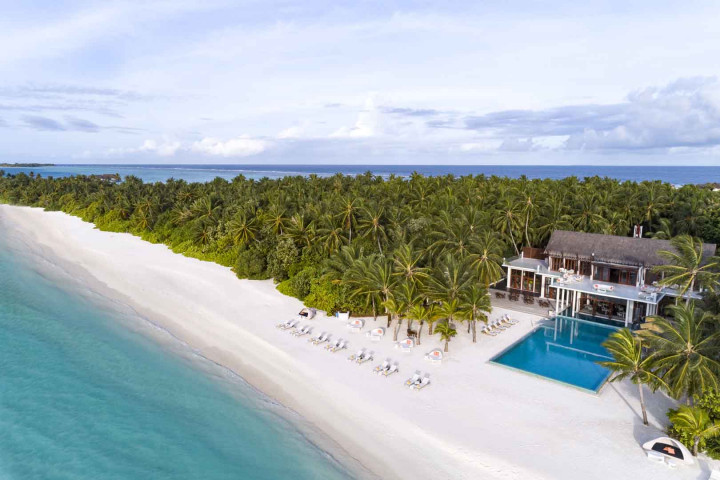 Dune (Al Fresco Lounge)
Open air lounge bar and beach club.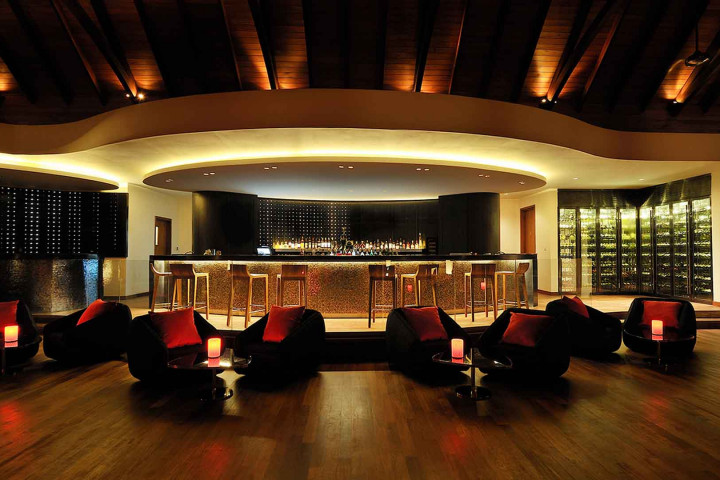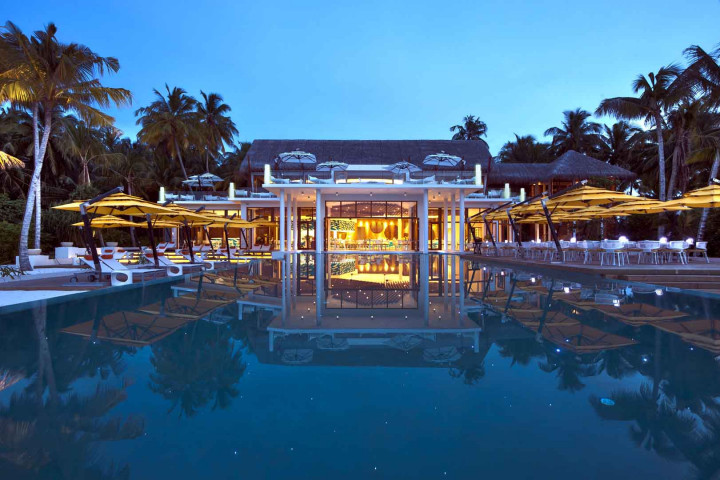 Fahrenheight (Bar)
Rooftop bar with clear views of the Indian Ocean, live music by night.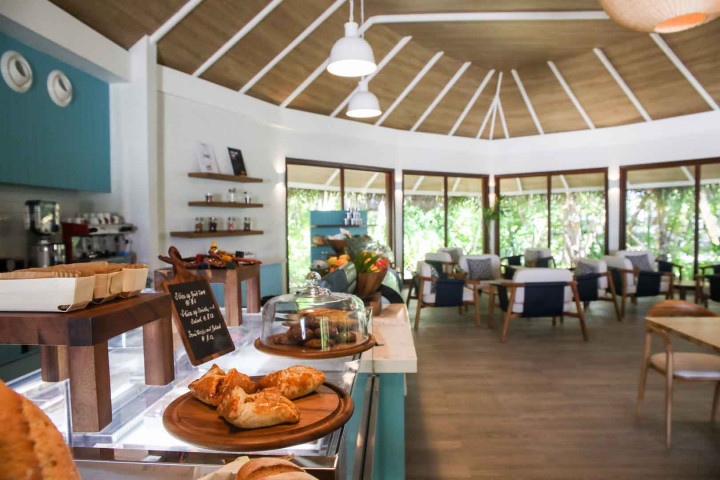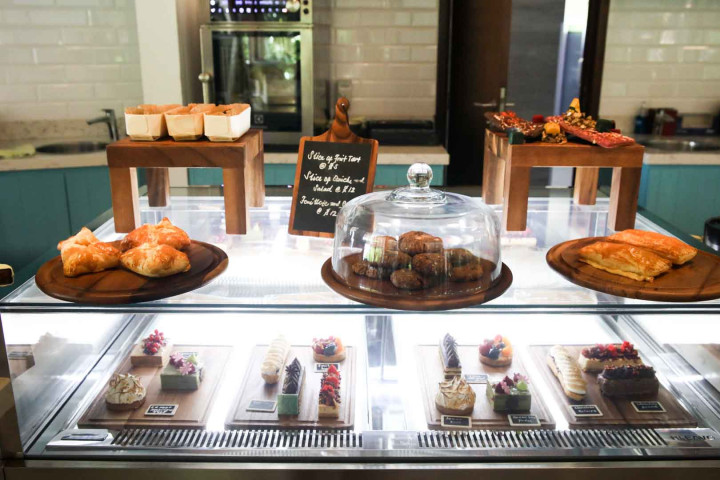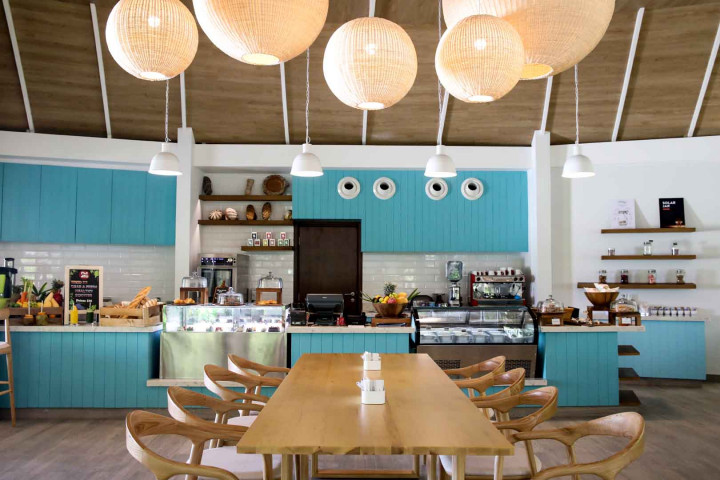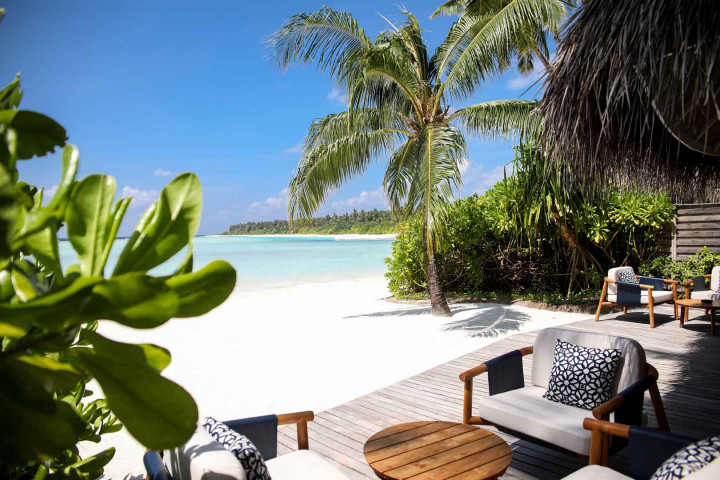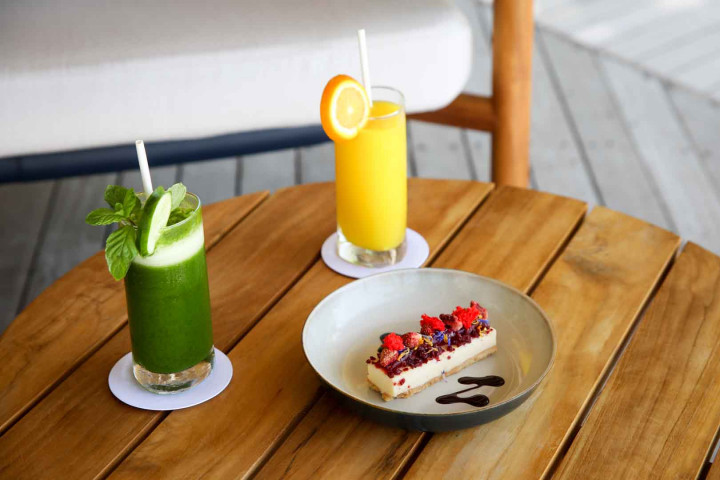 The Deli (Grab and Go Delights)
International treats and grab-and-go gourmet snacks.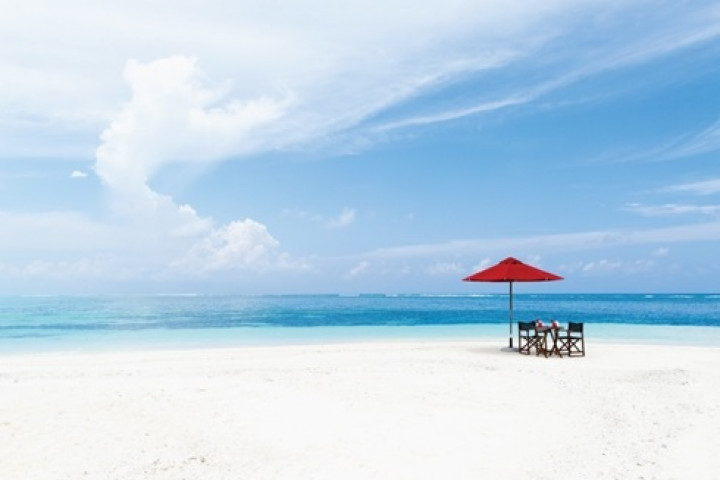 Destination Dining
From a family barbecue in your private gardens to a romantic affair at sea aboard a Dream Dhoni or on the sands of a deserted island.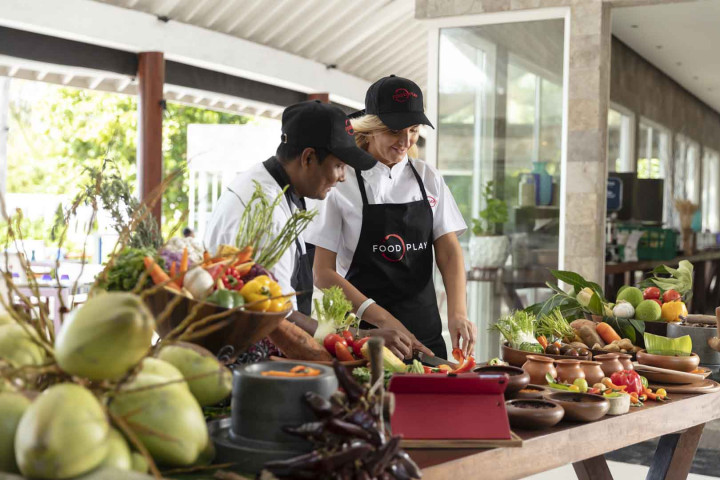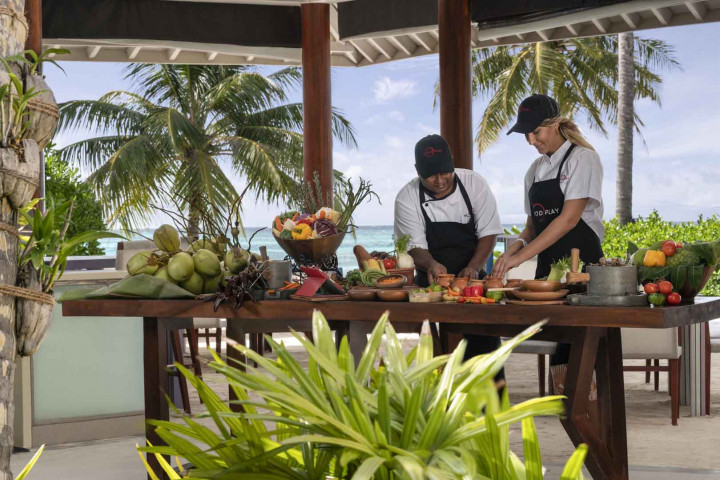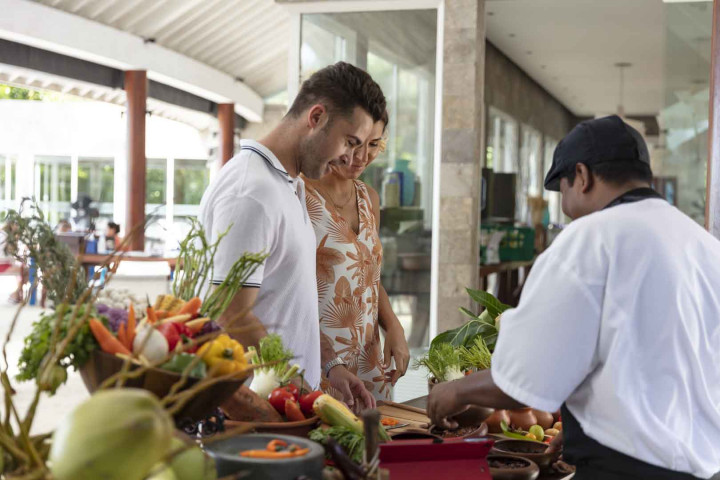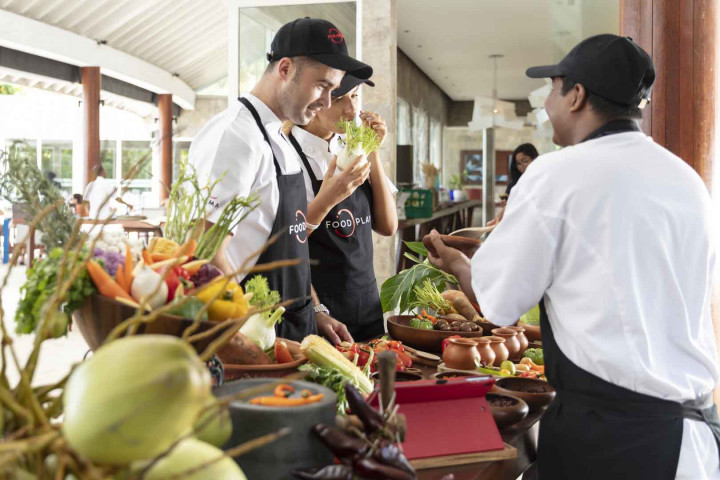 FOOD PLAY
Food Play unveils the secrets of our native chef whizzes with tailored cooking classes for small groups.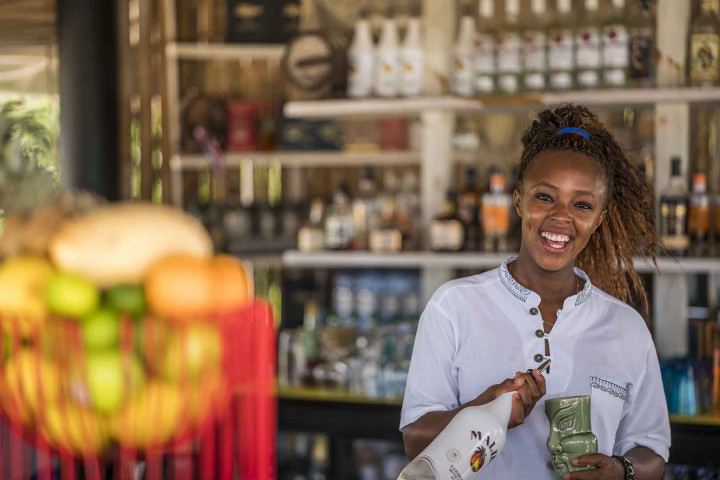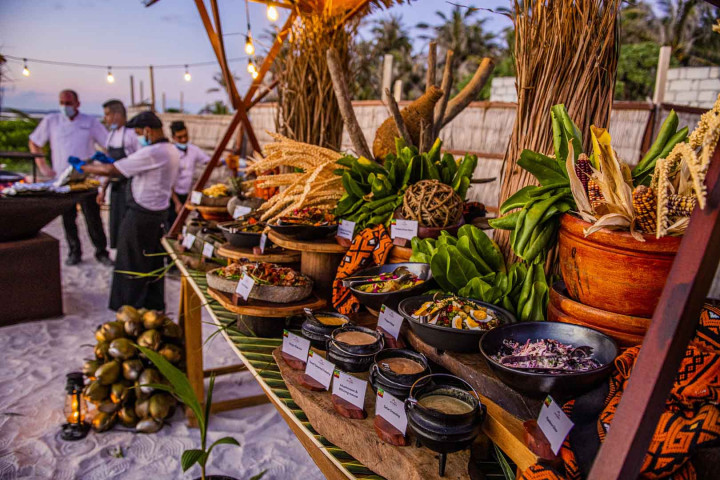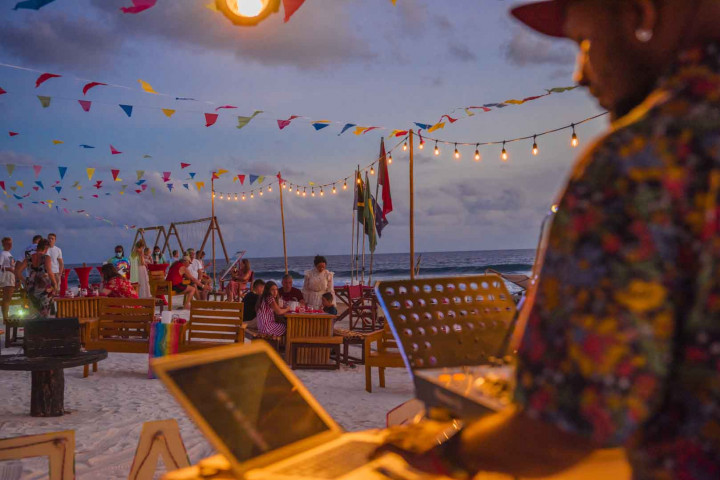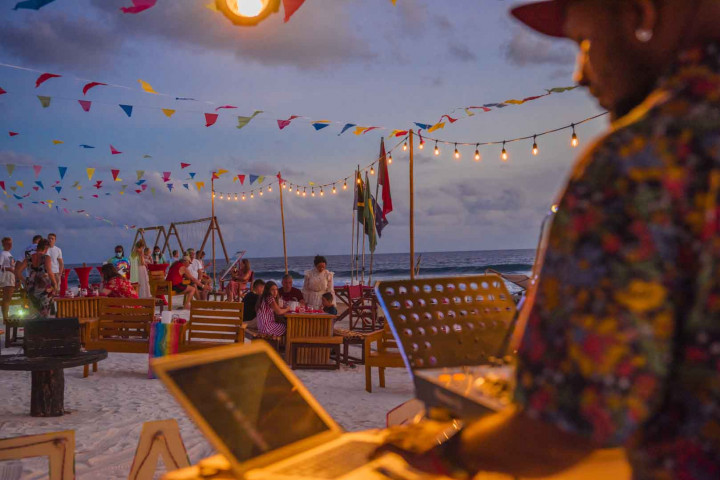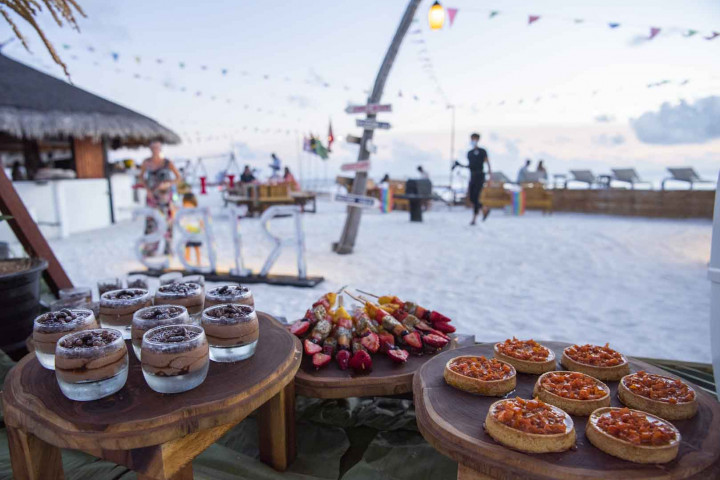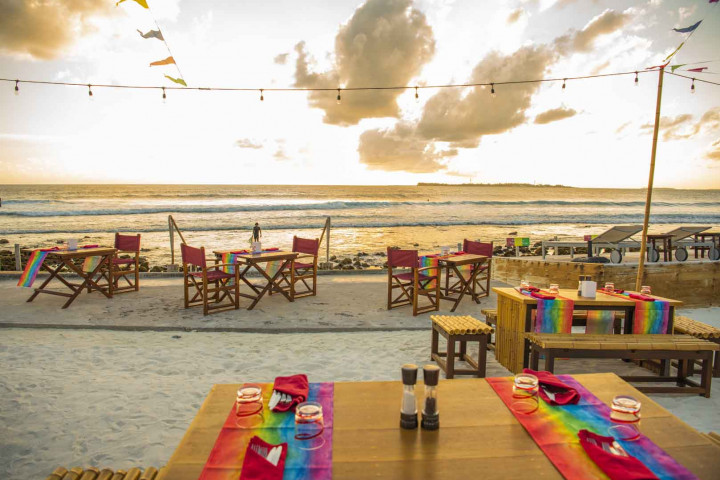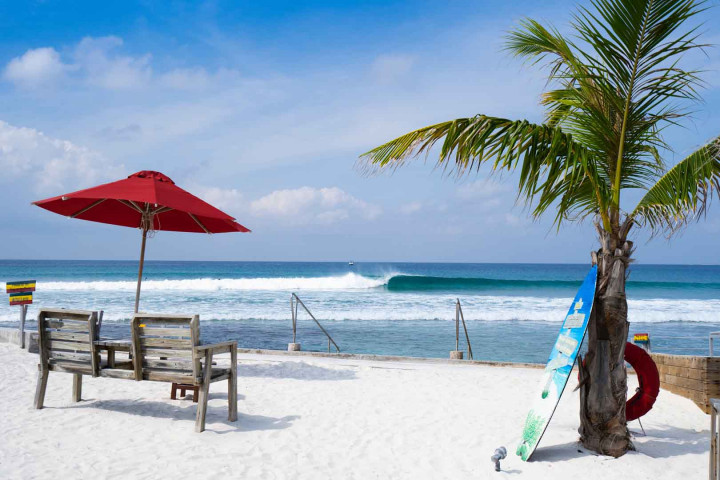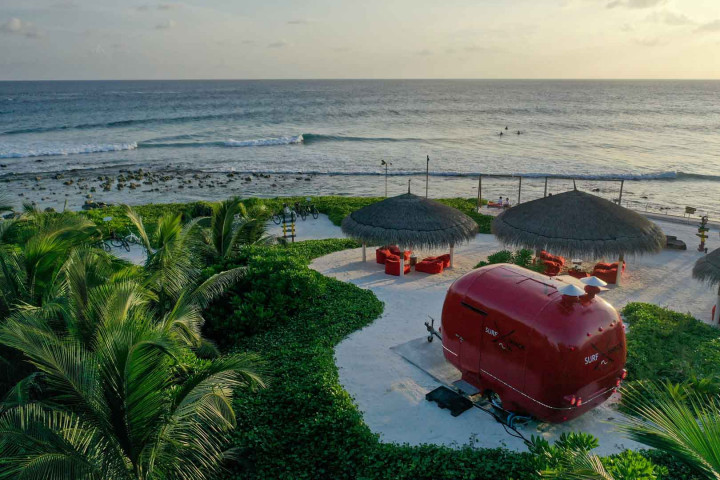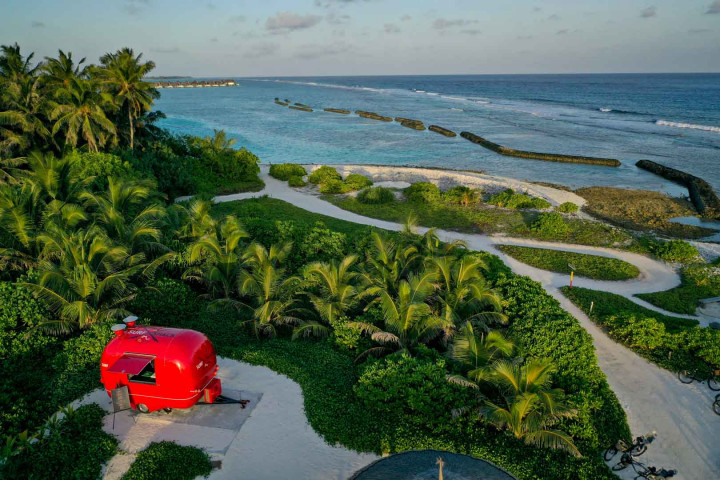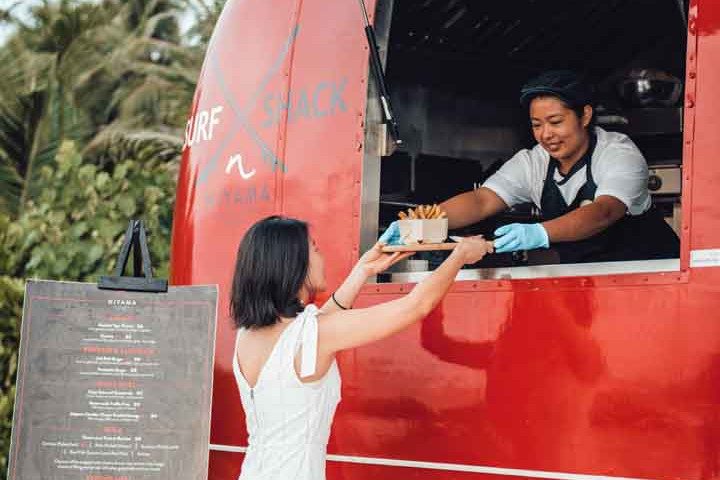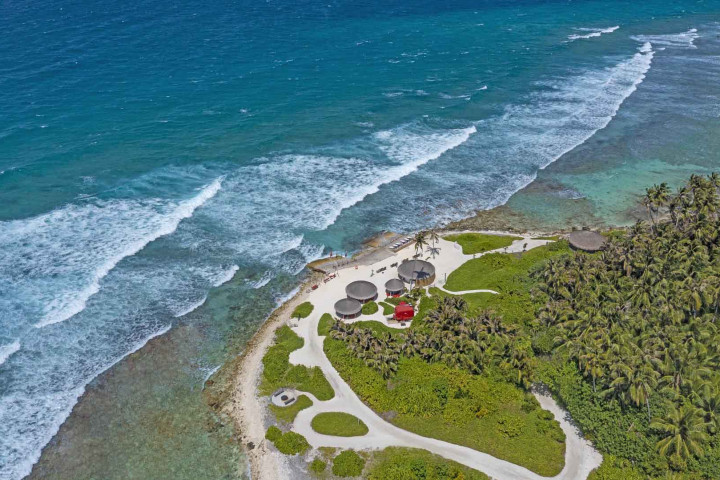 Surf Shack
Off the beaten track. Uncrowded waves. High quality breaks. Welcome to Nature's Playground, the only luxury surf resort in the Maldives with its own wave breaking right onto the shore at Vodi Point.

Activities & Facilities
Float through the darkness and glimpse species by torchlight as you night snorkel the reef. Bask in morning's first rays and salute the sun in yoga at dawn. Zoom through the lagoon on an underwater rocket, or sail away for sunset dolphin spotting. Dozens of diversions await at Nature's Playground. All ages will discover ways to chill and play from the abundant attractions in Maldives – from kids' Zumba to romantic Dhoni cruises with vintage bubbles.
Things to do
Nightclub
Pool
Spa tub
Full service spa
Pool table
Fitness center/gym
Bicycle rentals nearby
Spa services onsite
Family friendly
Separate dining area
Number of outdoor pools - 2
Babysitting or childcare (surcharge)
Children's club (free)
Supervised childcare/activities (free)
Family Property
Free WiFi
DVD player
In-room childcare (surcharge)
Snack bar/deli
Playground on site