Amari Havodda Maldives
Amari Hovodda lies on a lush, tropical island which is situated around 400km south of the capital Malé in the Gaafu Dhaalu Atoll.
Book Now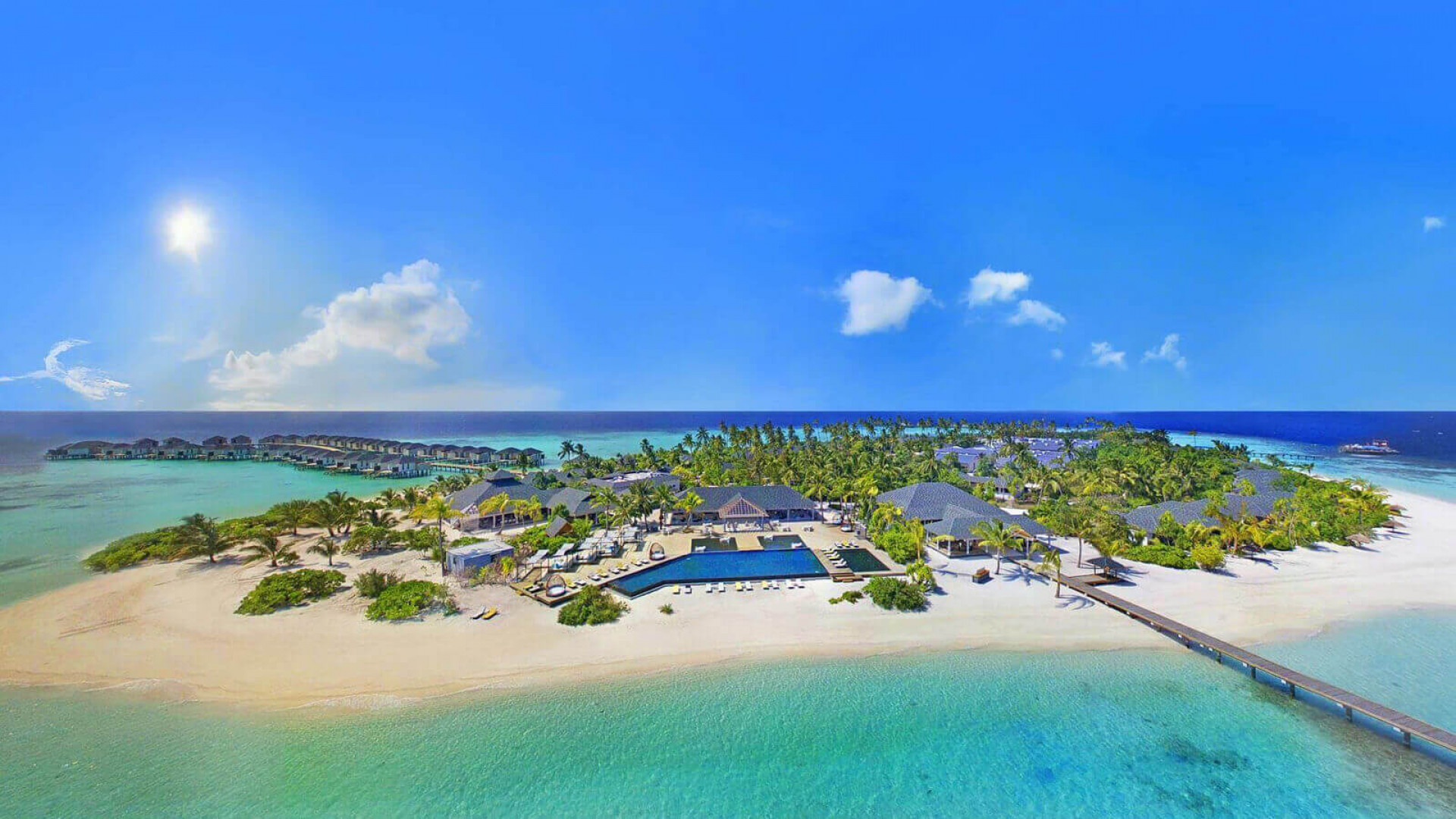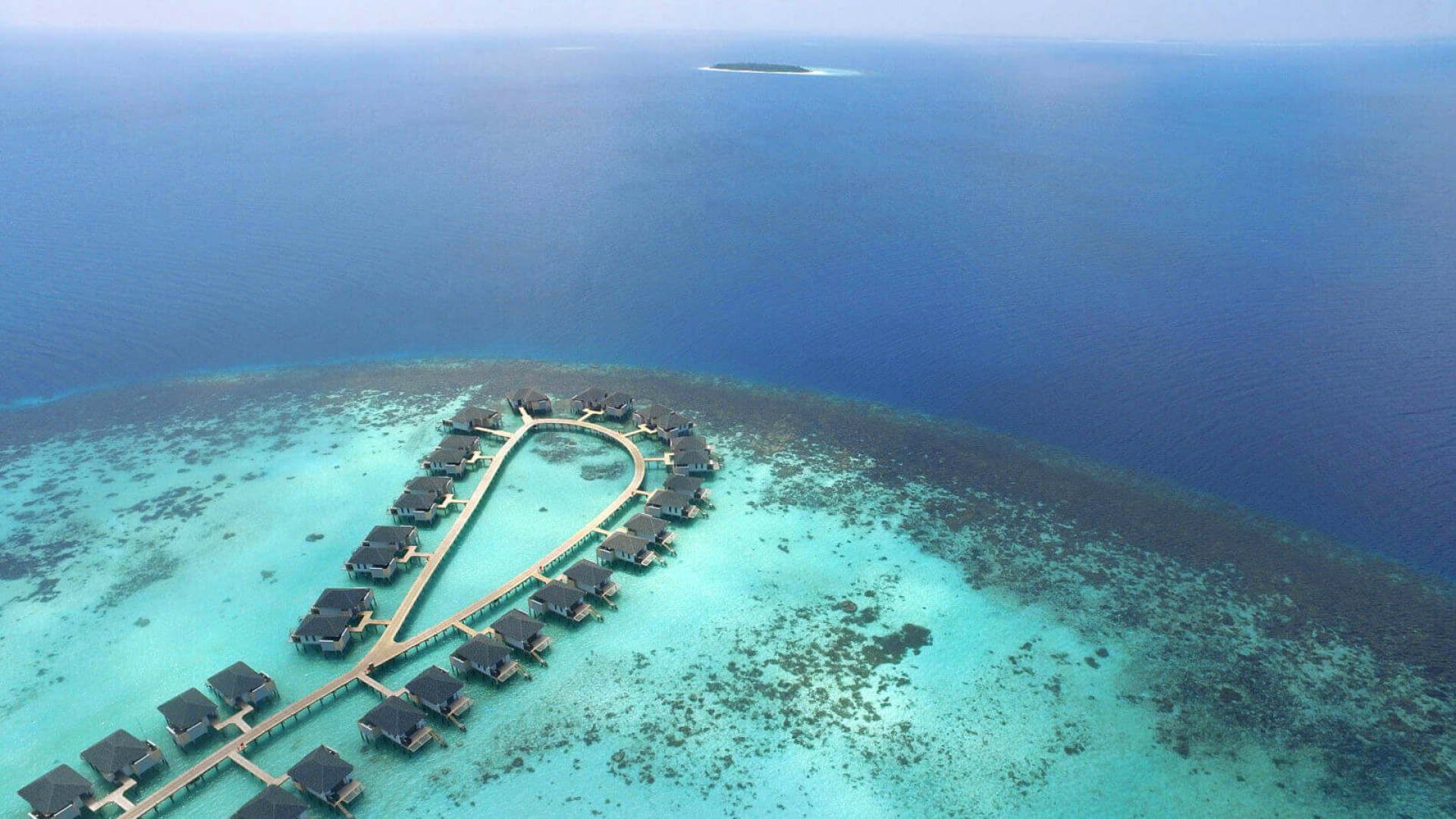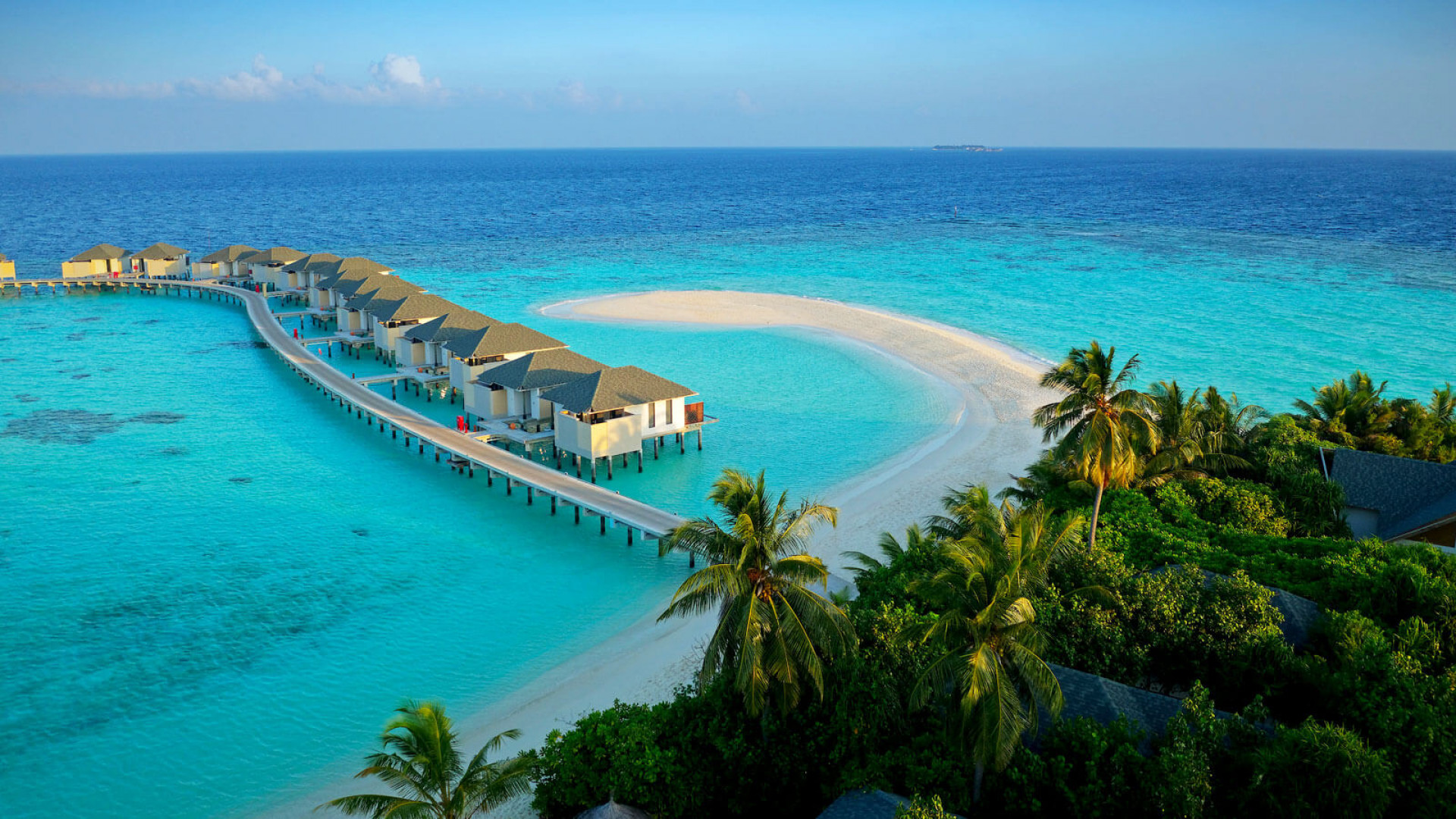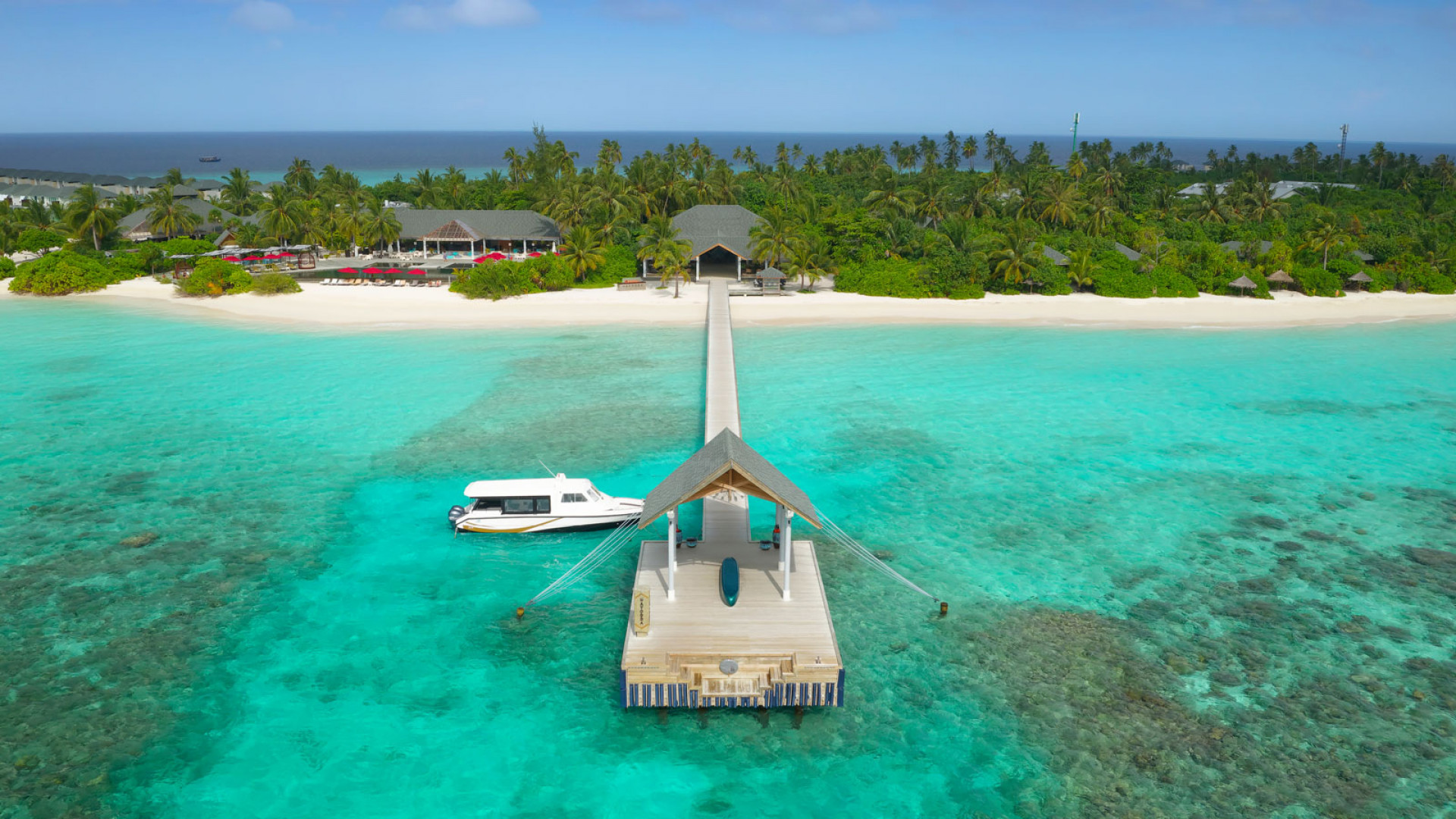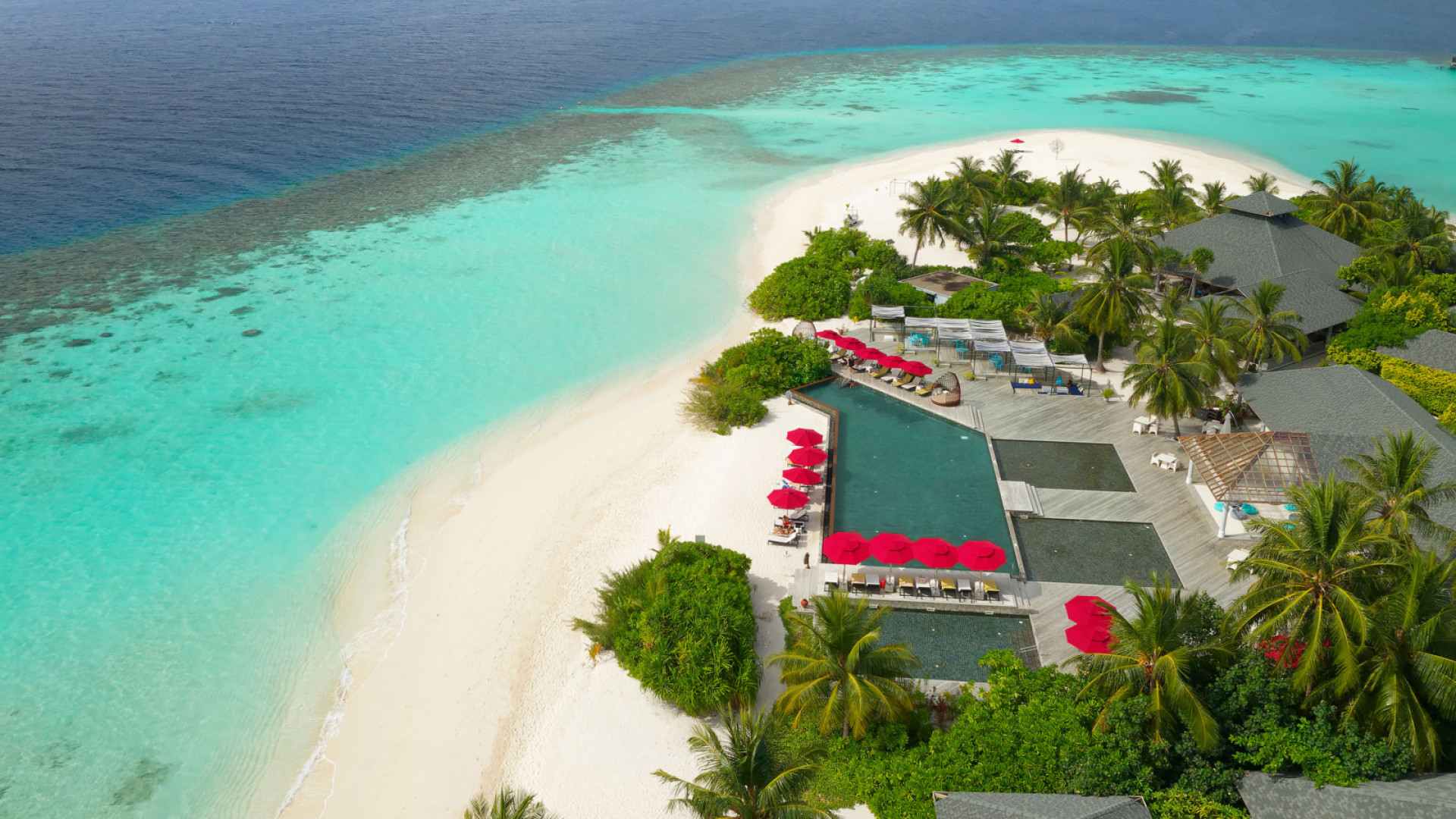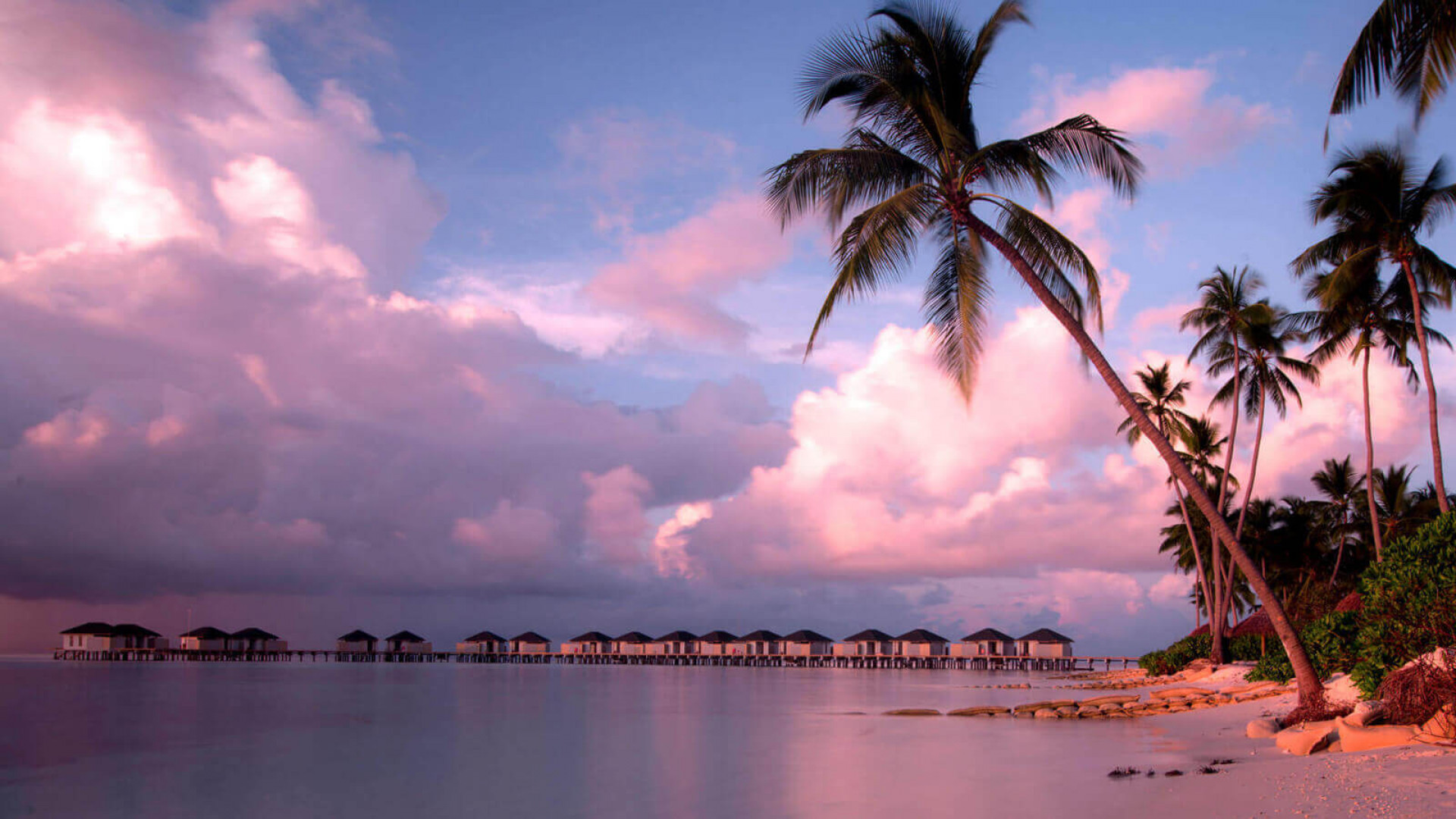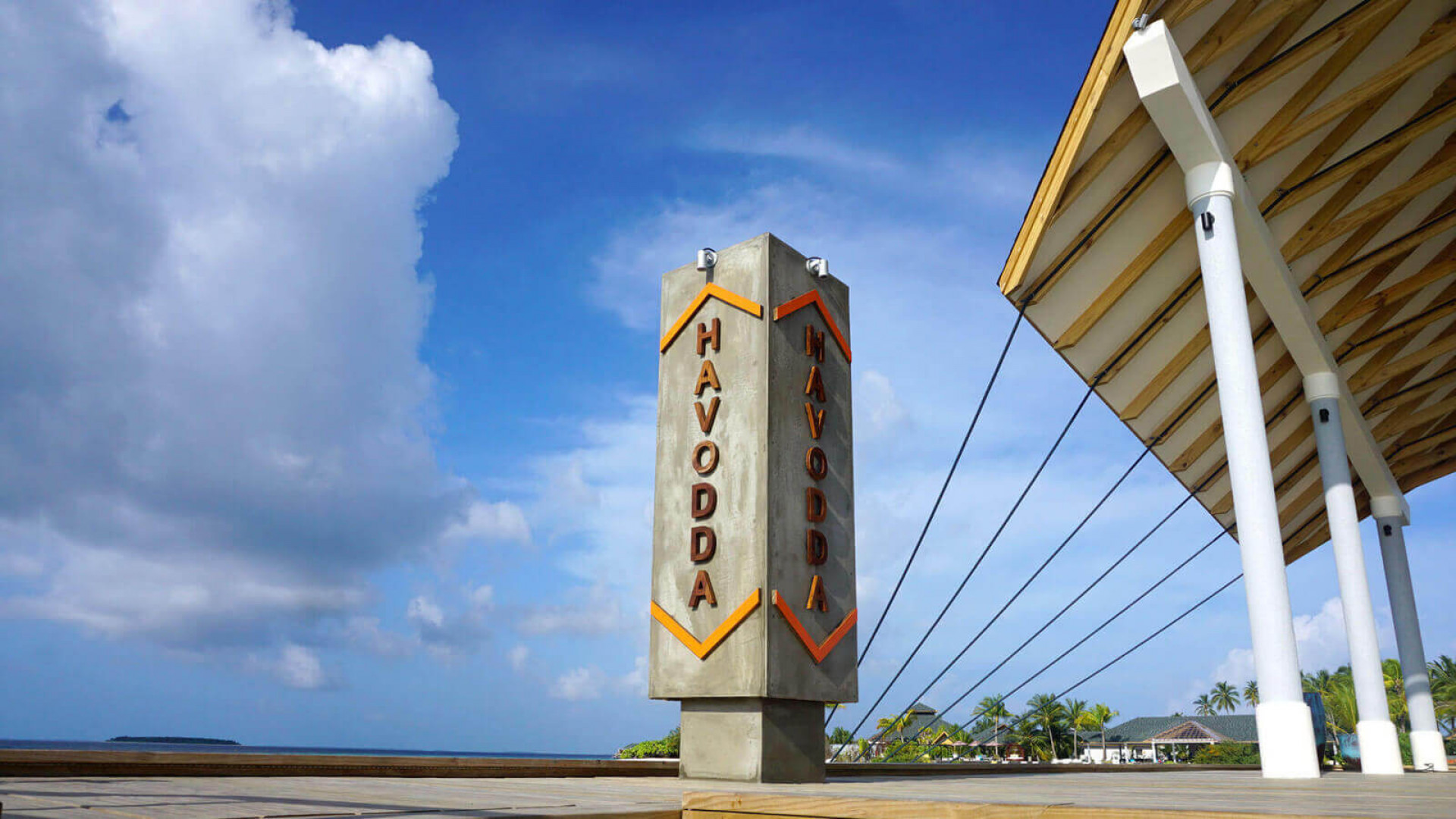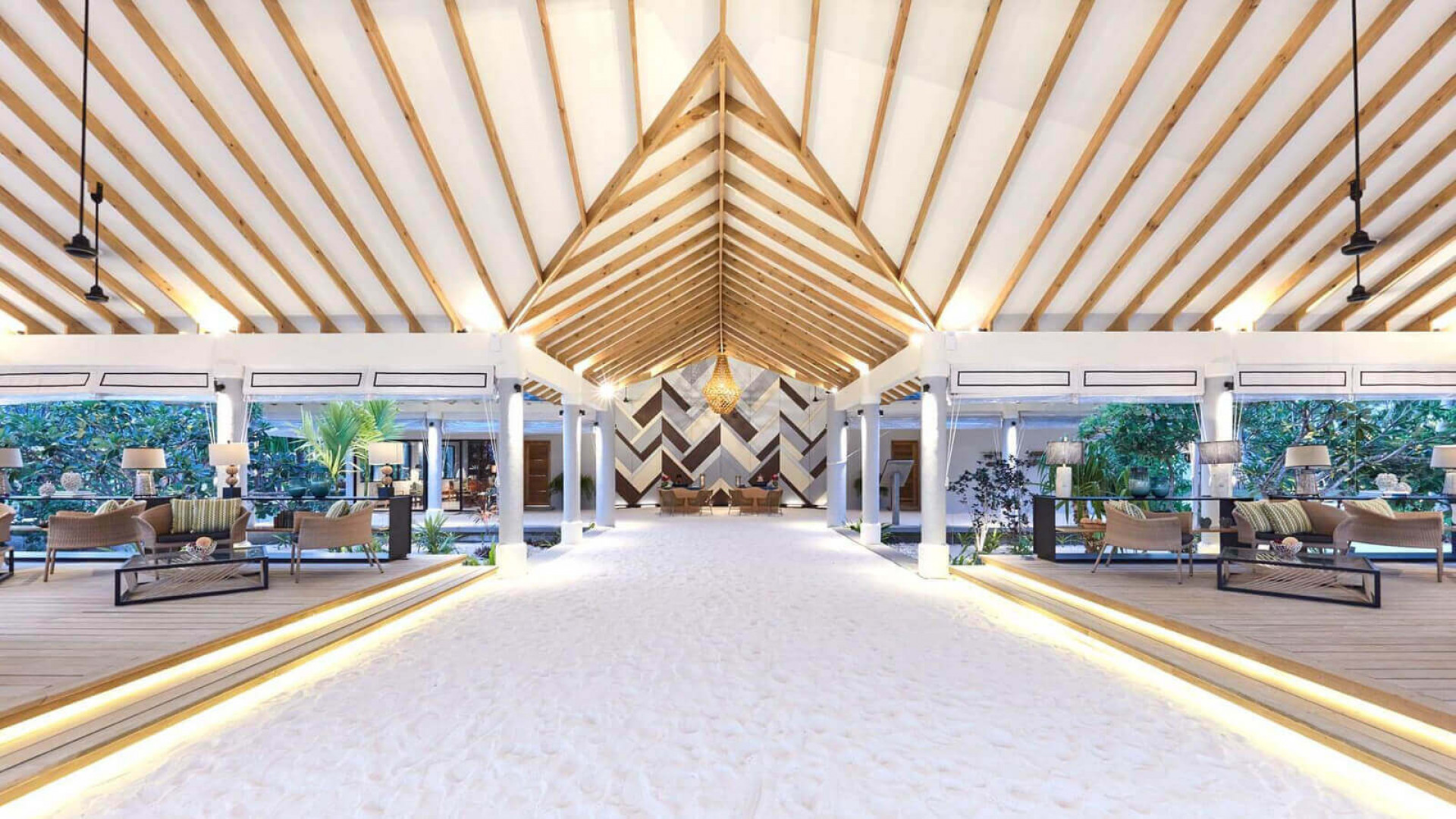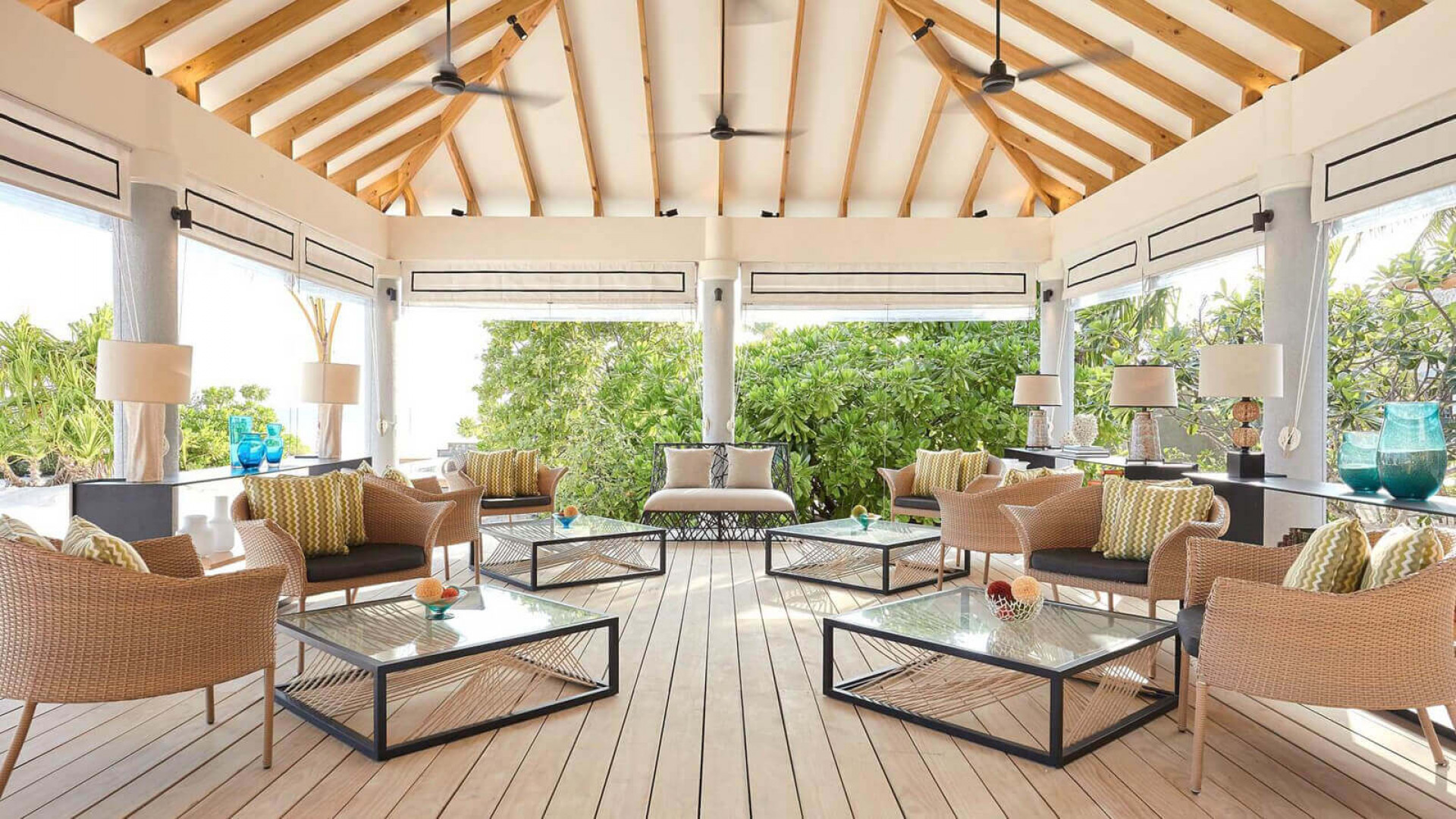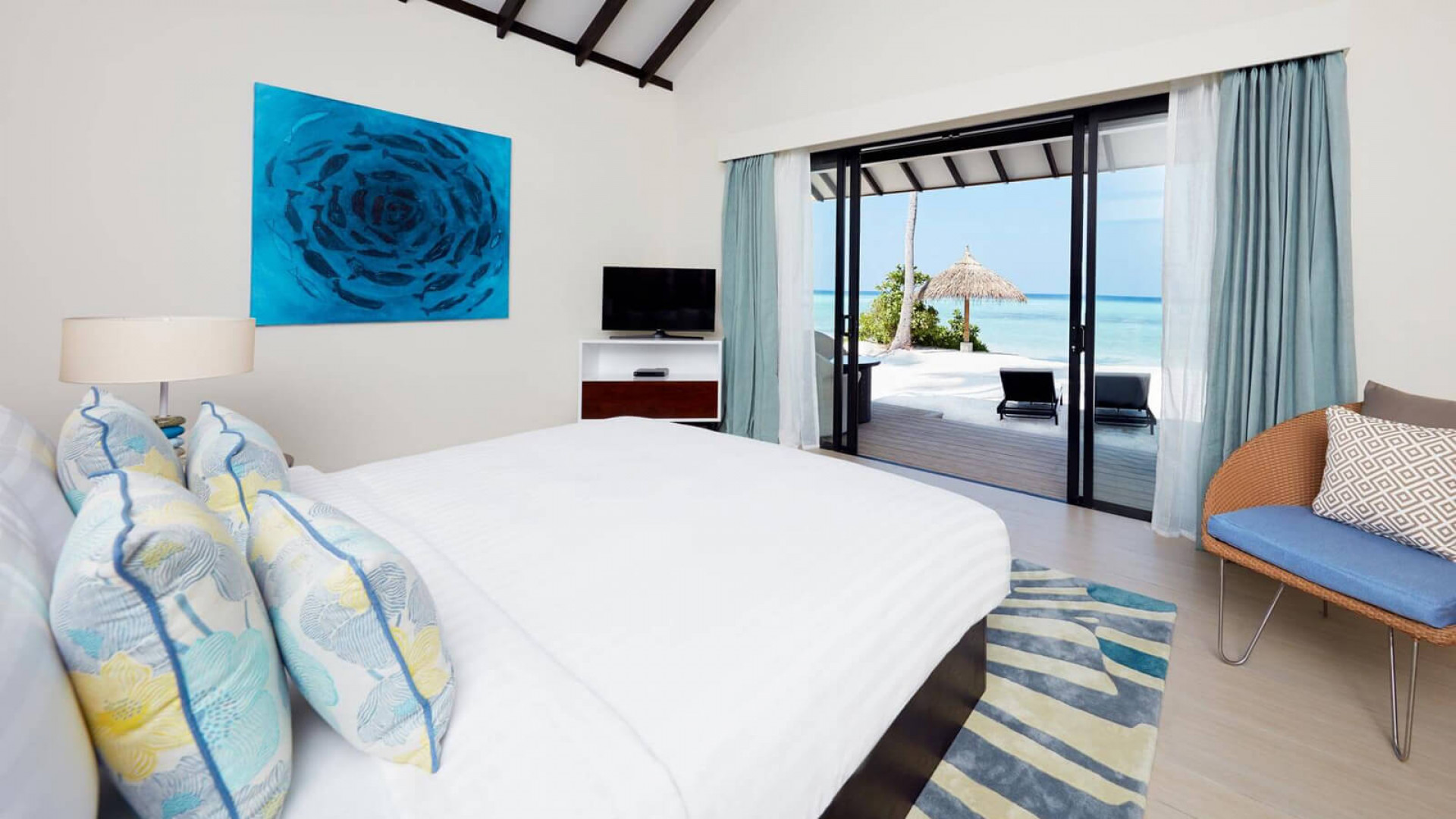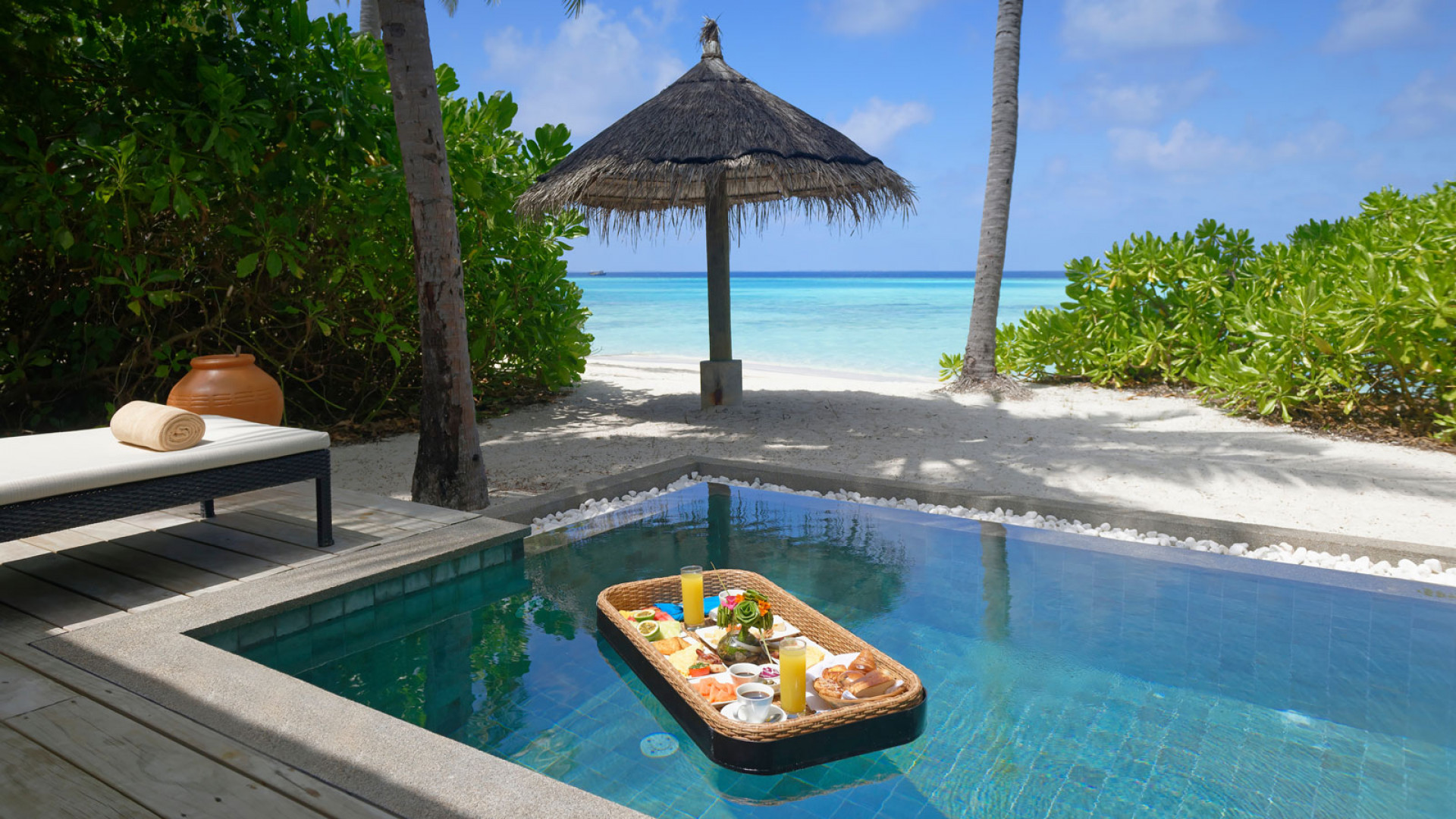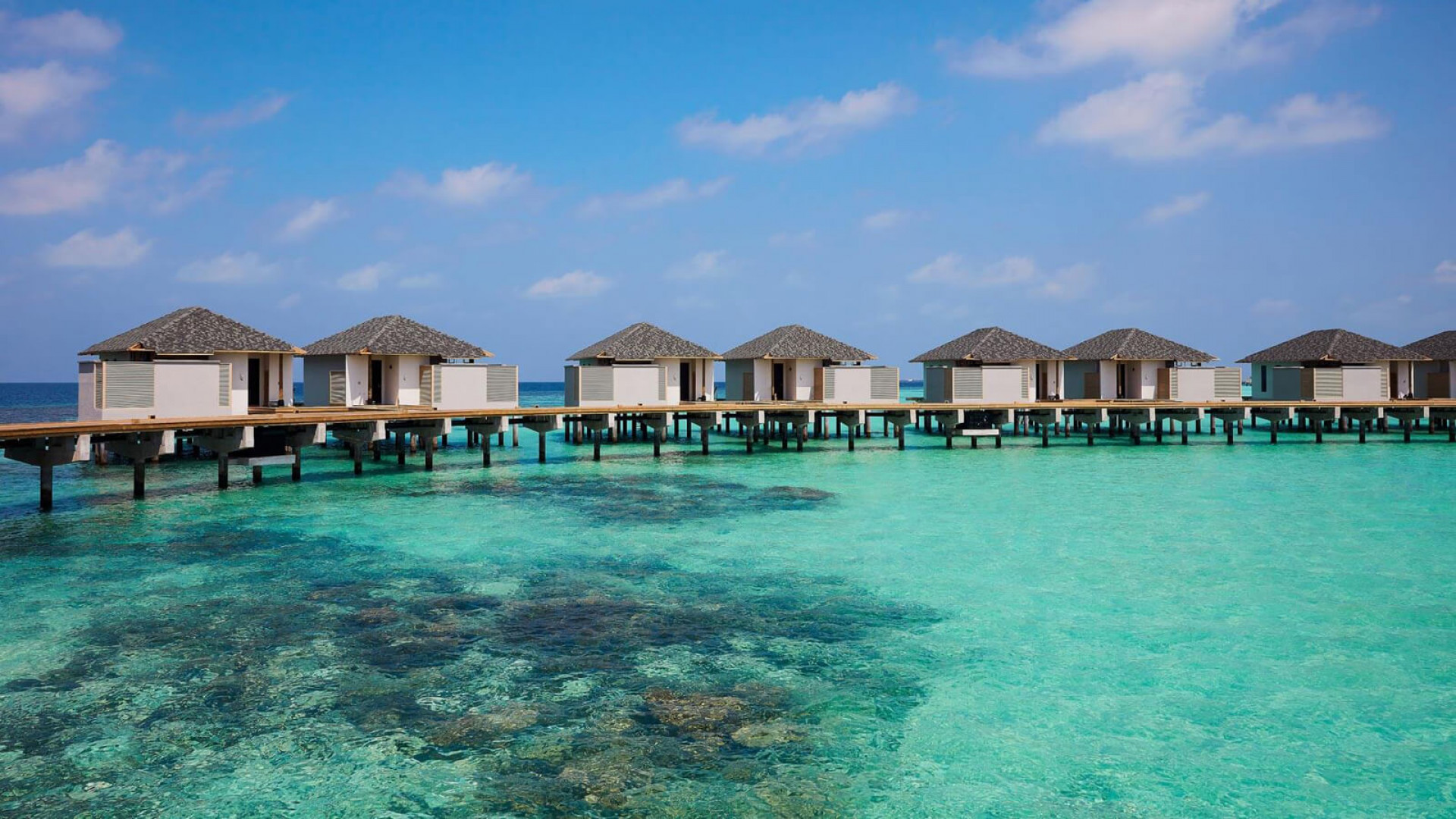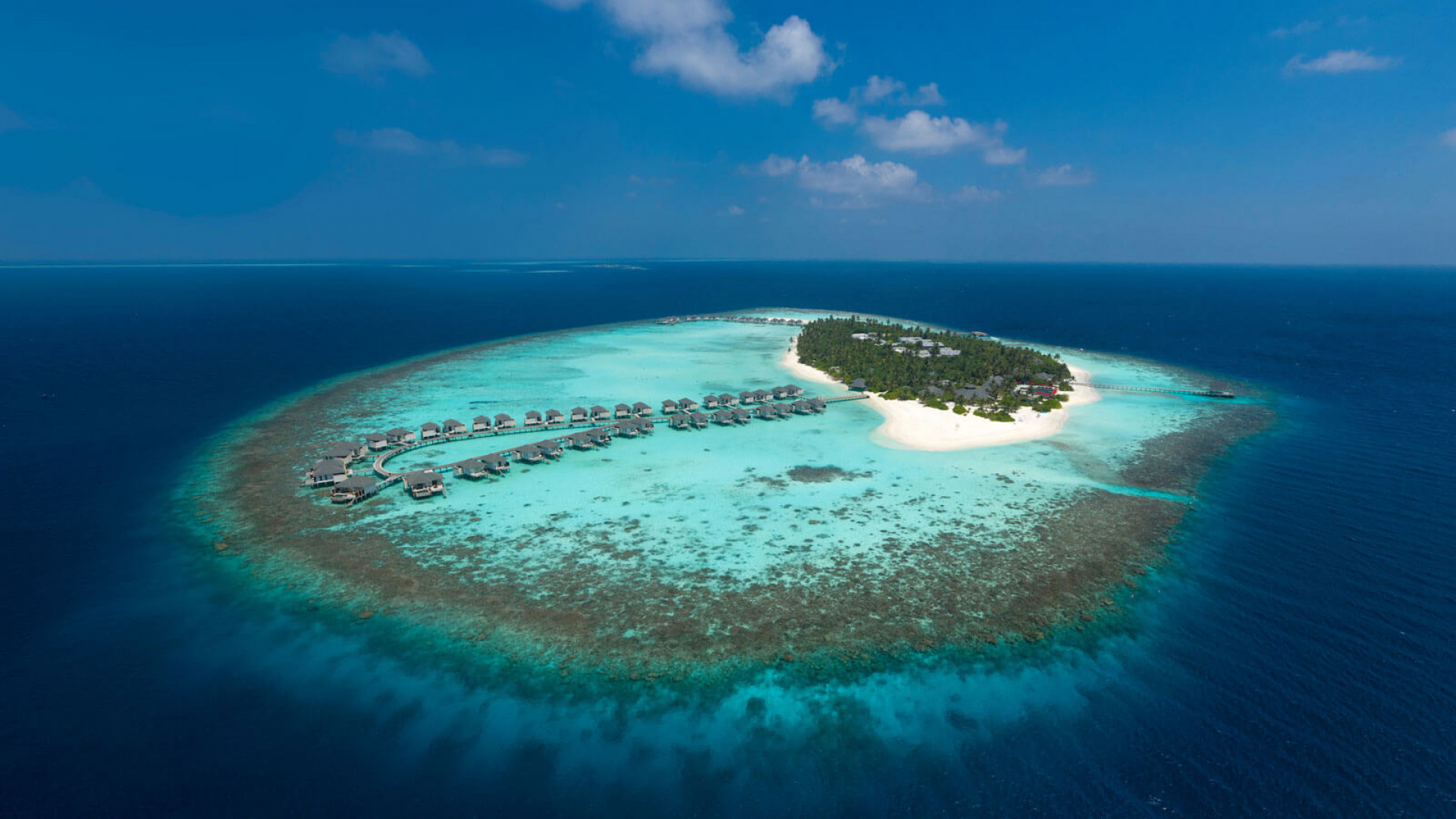 Amari Hovodda lies on a lush, tropical island which is situated around 400km south of the capital Malé in the Gaafu Dhaalu Atoll. This island retreat measures just 750m long and has 120 stylish beach and over water villas to choose from. All have direct access to the beach or the crystal clear, turquoise waters and this barefoot resort will appeal to both couples and families alike. With a great range of activities on offer you can be as busy or relaxed as you please. Enjoy the tennis court and the fitness centre or hang out with the kids as they enjoy their own designated areas. The buffet restaurant, available throughout the day, offers an appetising selection of local seafood, curries, salads and Asian inspired dishes whilst the à la carte restaurant specialises in tasty meat and seafood barbeque dishes. Take advantage of the guided house reef snorkeling tour or book a dive to further explore the wonders of the Indian Ocean or book a relaxing massage or a rejuvenating facial at one of the six treatment spa pavilions before heading to the bar for a refreshing aperitif at sunset.

Standard Beach Villa
Secluded and serene, cocooned by lush tropical greenery and stunning ocean scenery, our Standard Beach Villa with direct beach access offers you sleep-inducing bedding, private terrace, an oversized daybed, covered open-air bathroom and modern technology.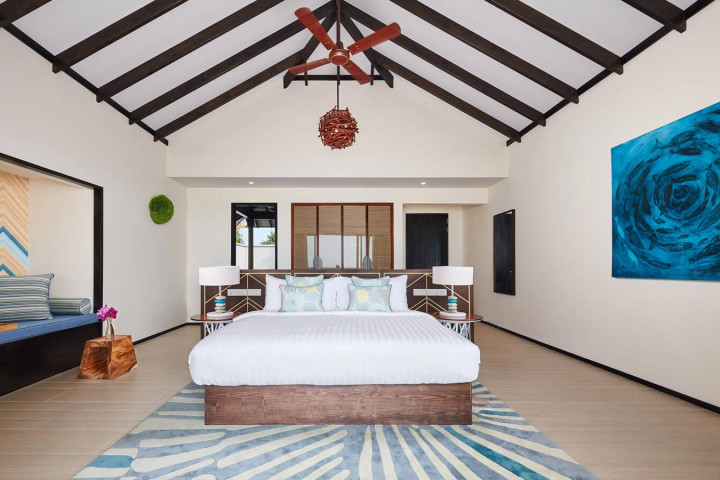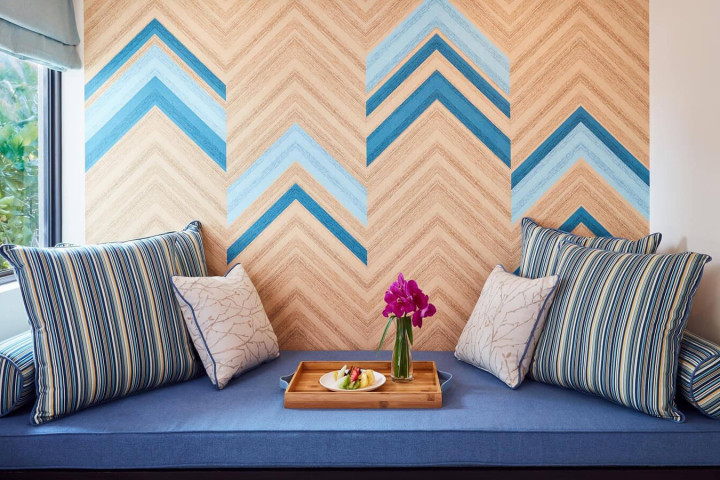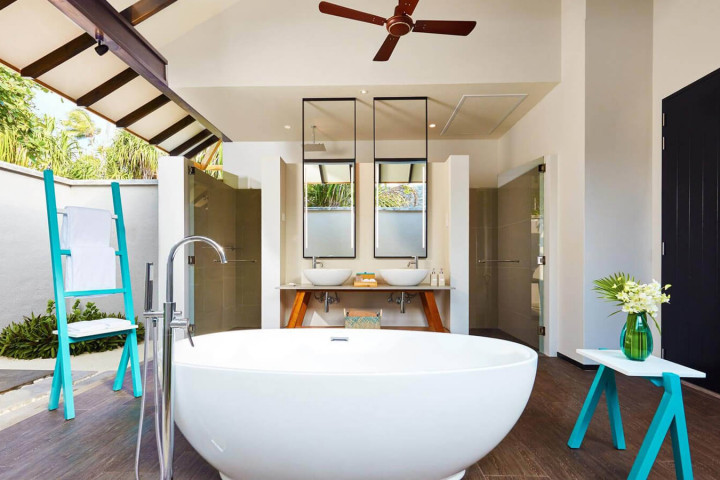 Deluxe Beach Villa
Imagine a sanctuary of seclusion and tranquility, where palm trees sway as you gaze out to the azure bay, where comfort and luxury intertwine effortlessly. Imagine this now, imagine how perfect your stay will be.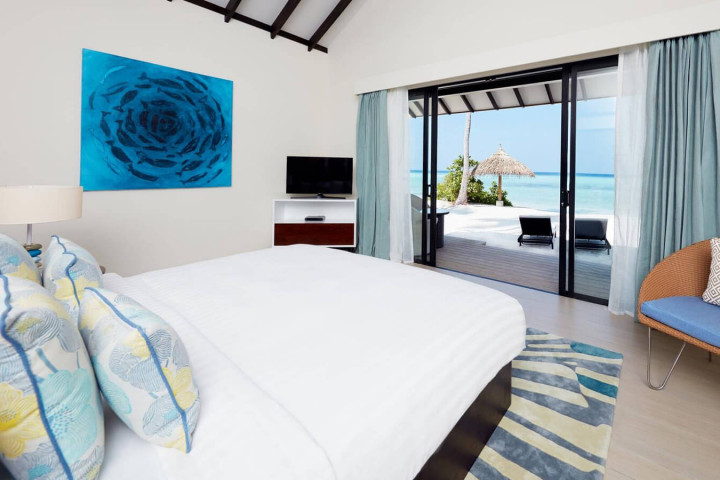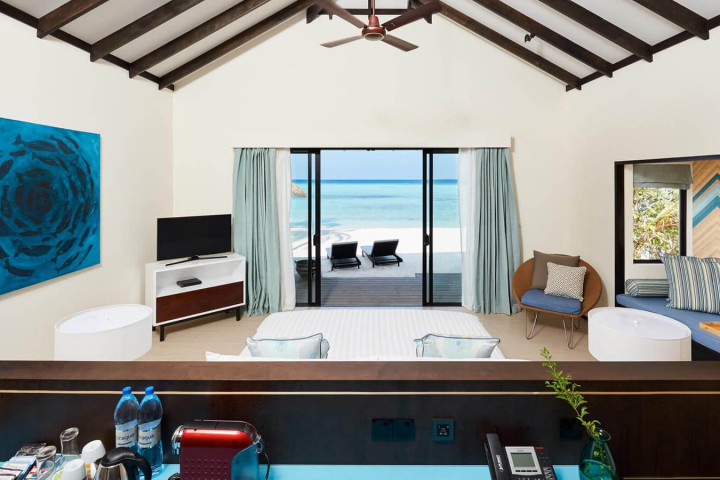 Sunset Beach Villa
Light tones, sophisticated technology, elegantly casual, incredibly homely, our immaculate Sunset Beach Villa offers you an indulgent island hideaway.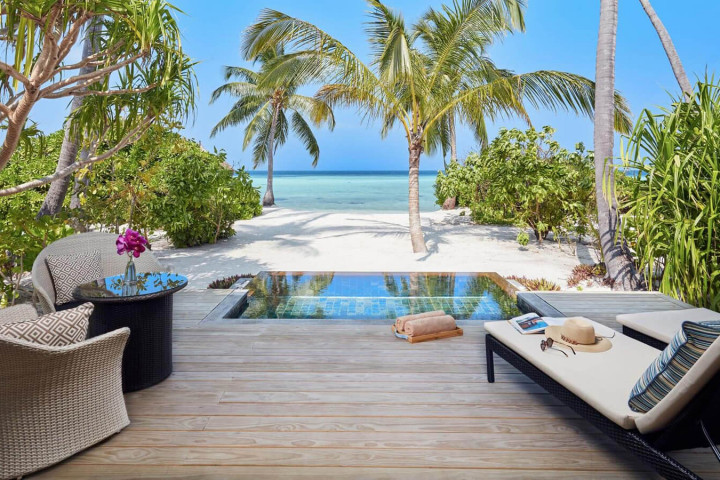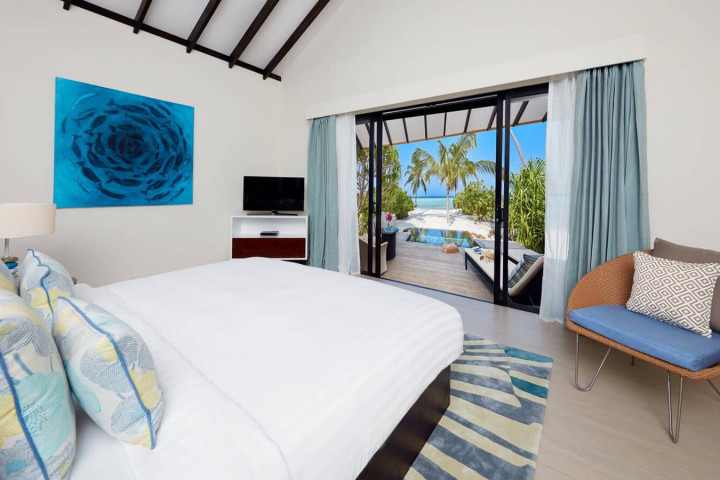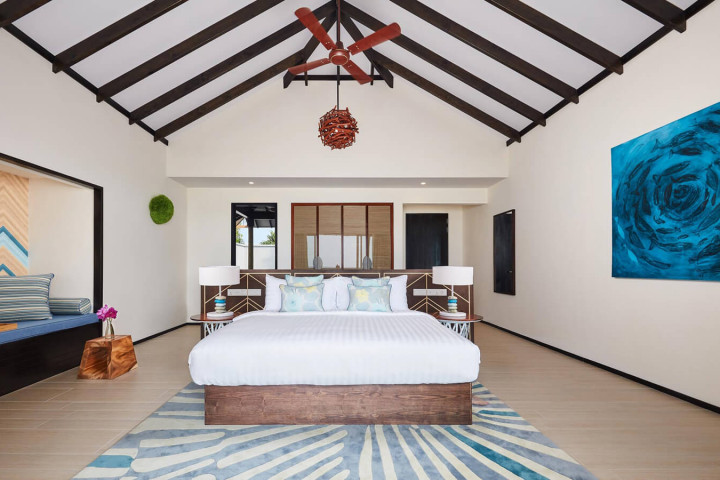 Sunset Beach Pool Villa
Escape to pristine island paradise, soak in the Maldivian rays. Stretch out on rustic wood terrace or recline in your private plunge pool set on white sandy beach, overlooking the sunset.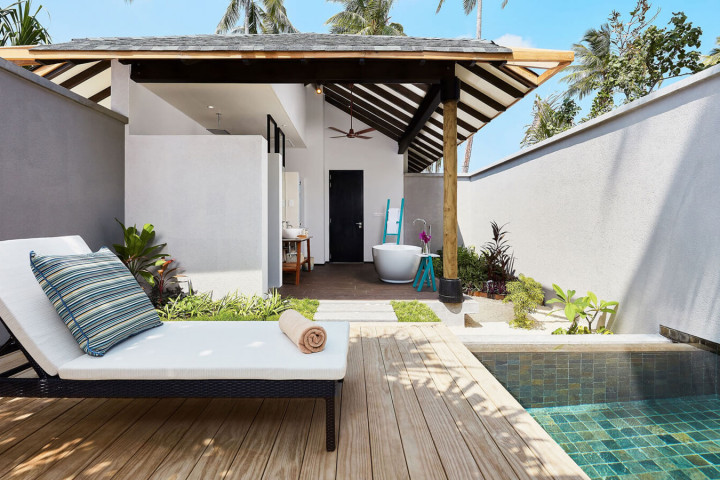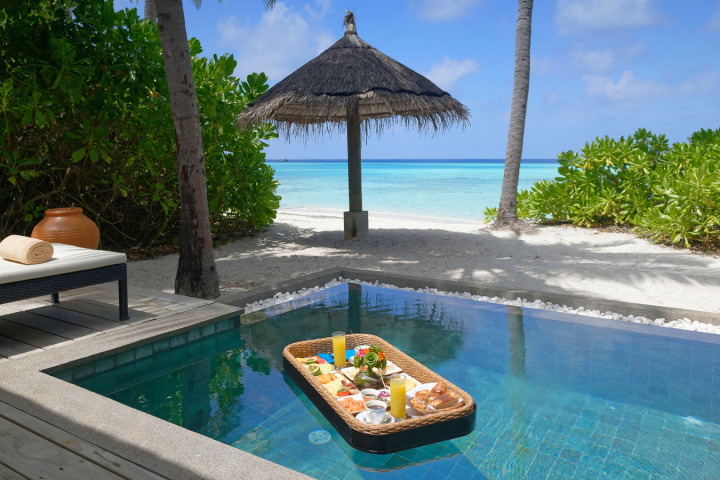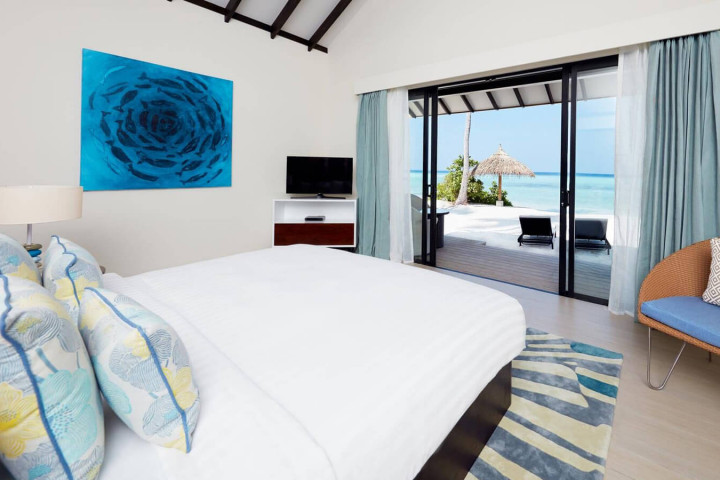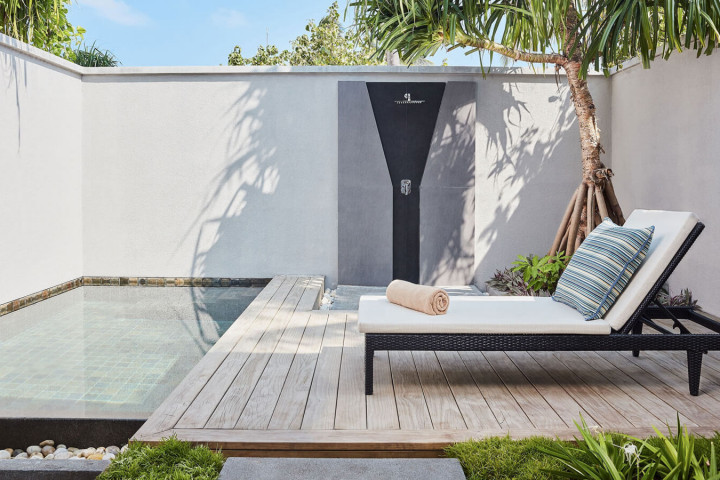 Private Pool Villa
The sun gently rises, daylight flickers through, you draw your curtains, an incredible backdrop of sapphire blue unfolds in front of you. You walk out to your terrace, barefoot, sea-gaze, recline on your lounger, do absolutely nothing, take in the Maldivian rays.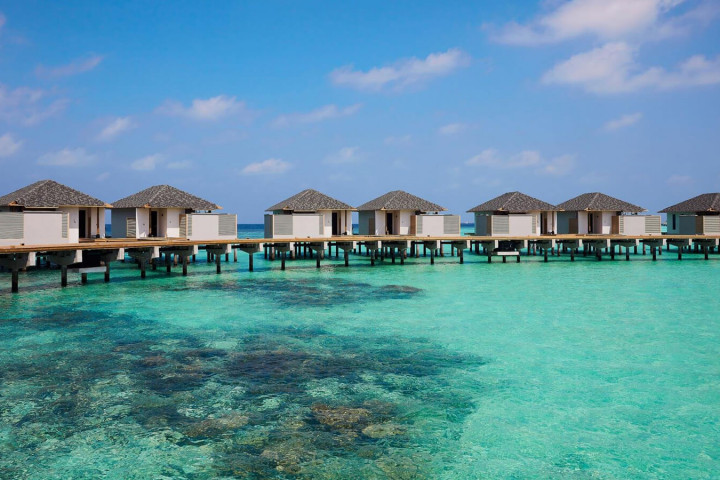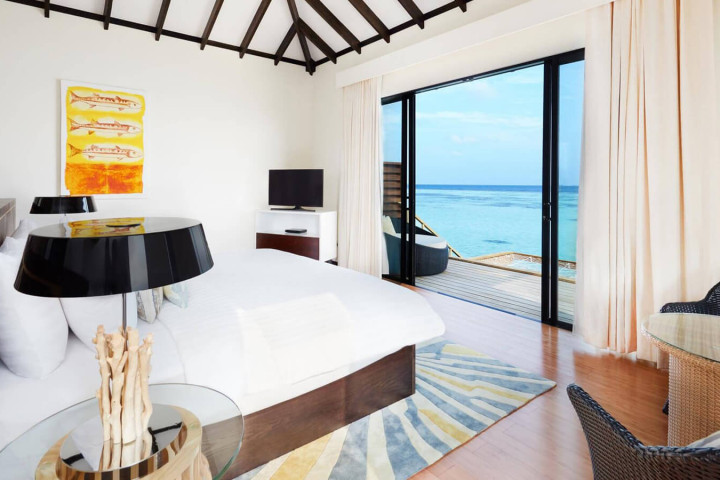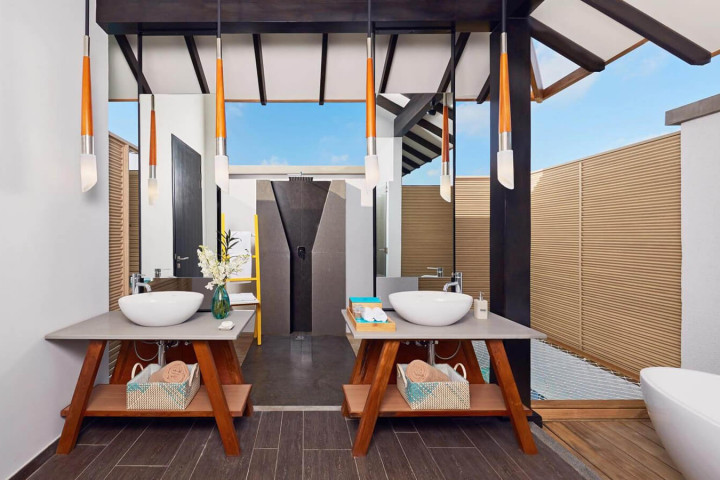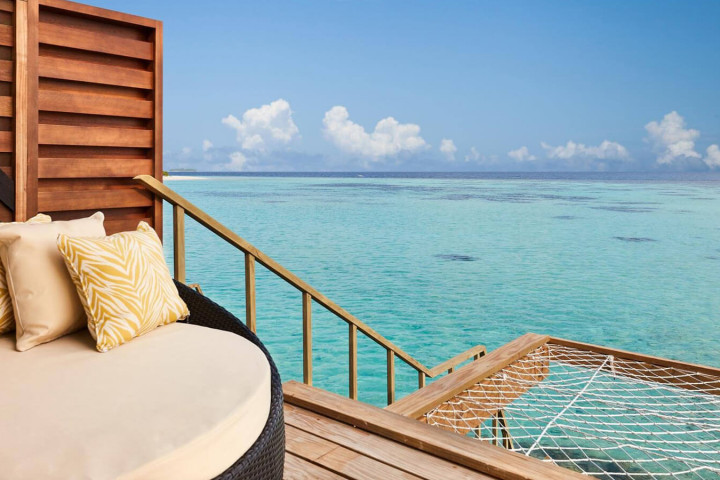 Overwater Villa
We're inviting you to experience our exquisitely designed villa, perched on stilts above the ocean with a view you'll find enchanting and spectacular.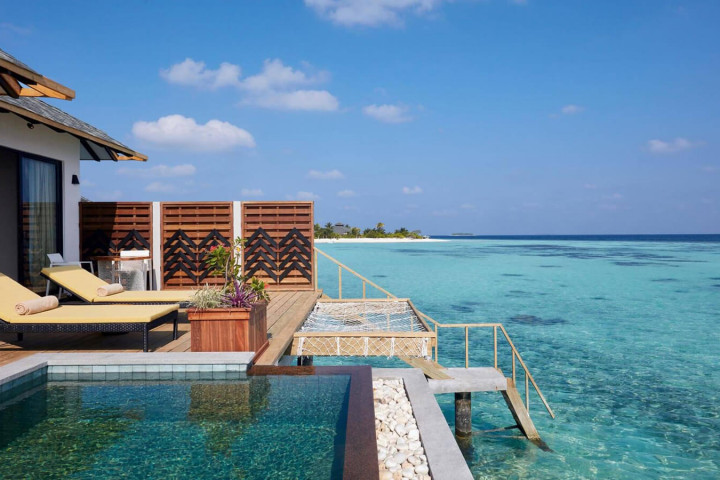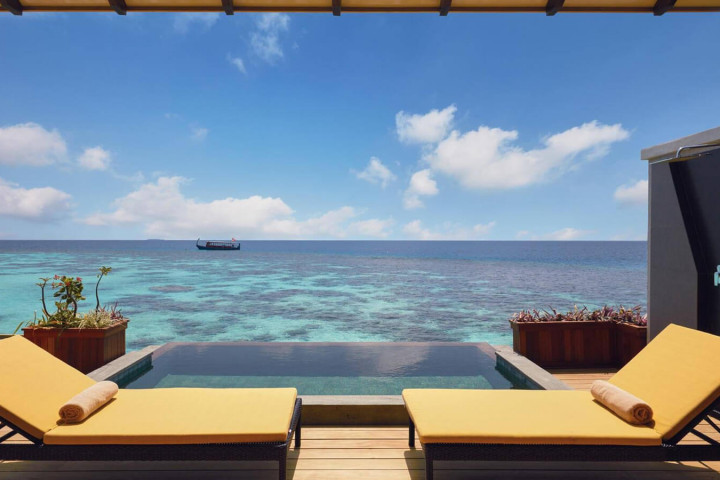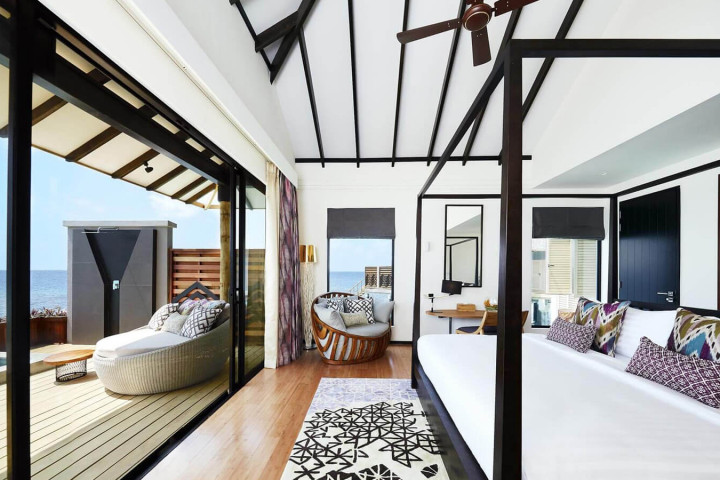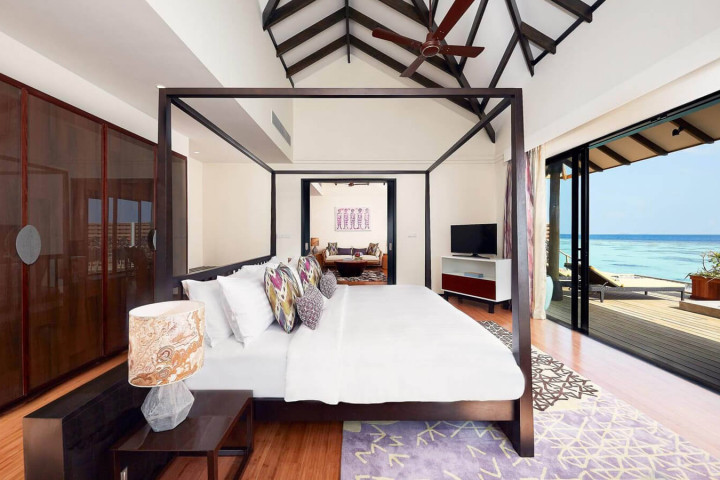 Overwater Pool Suite
Our Overwater Pool Suites epitomise comfort and understated luxury. Here you'll be able to seek solitude and tranquility, here you'll be able to discover what we think could be the perfect stay.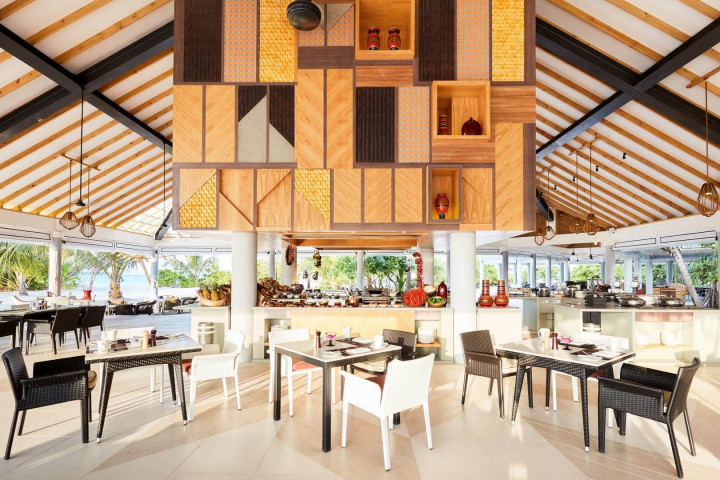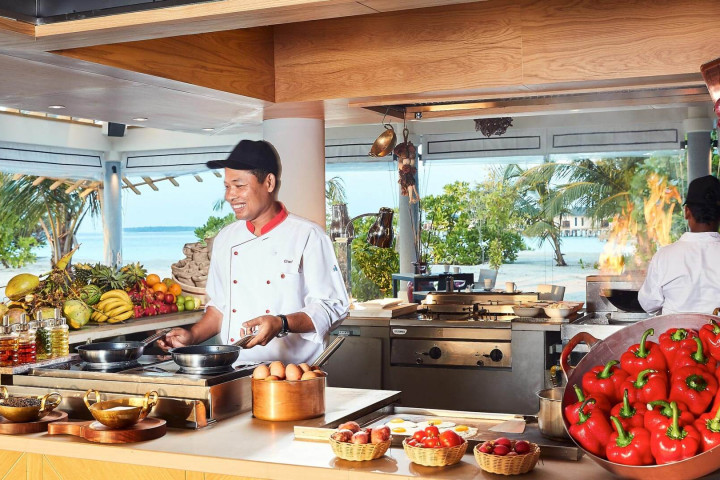 Amaya Food Gallery
You'll find our all-day dining restaurant, Amaya Food Gallery, a vibrant indoor hawker stall paradise with live cooking stations serving-up international cuisine and Asian favorite's inspired by local flavours. A true journey for the senses.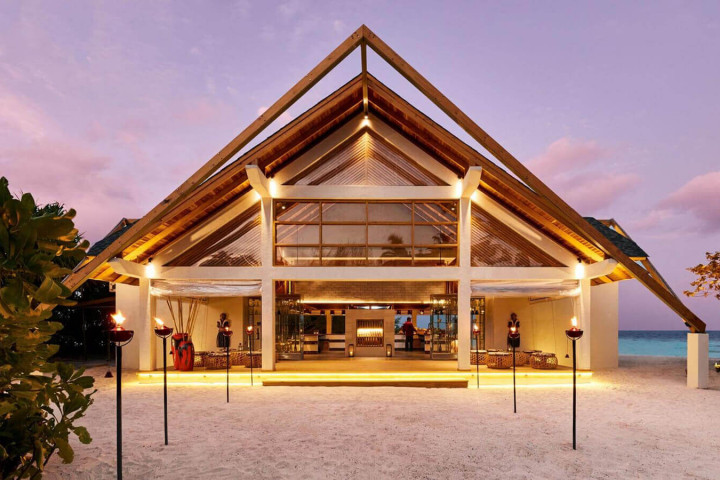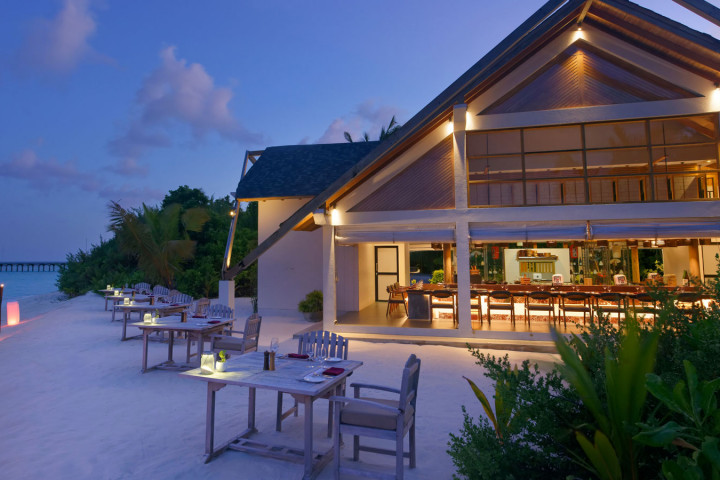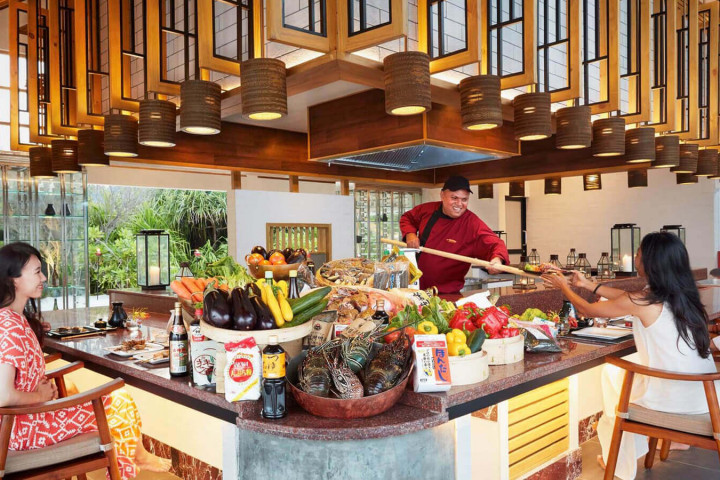 Ember Grill
Whether you dine at the bar around the Japanese-inspired open kitchen, or at our al-fresco area on the beach under the stars, our menu of tender grilled meats and seafood and fresh vegetables offers the perfect way to end just another day in paradise.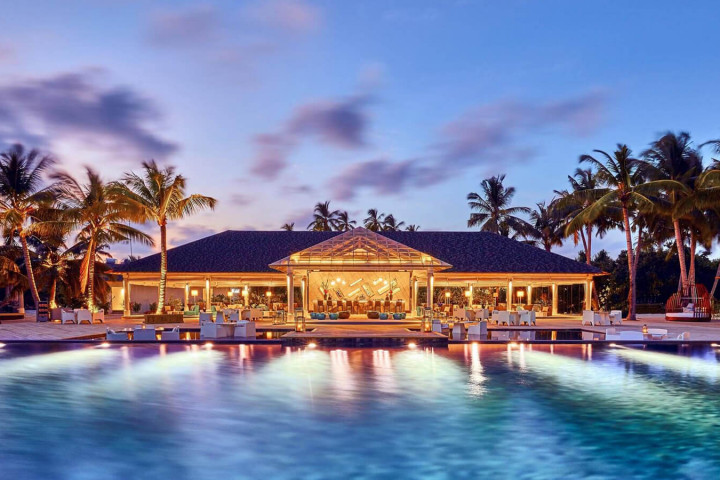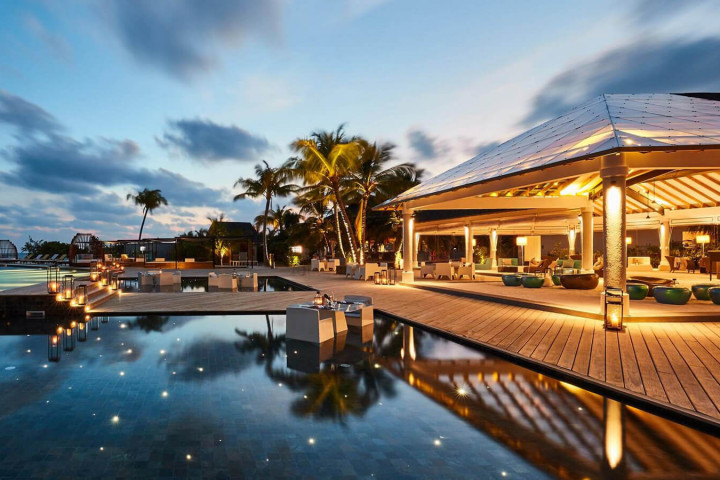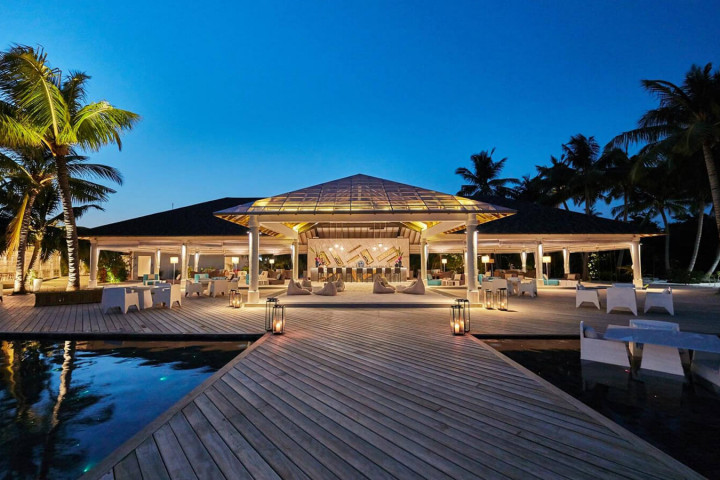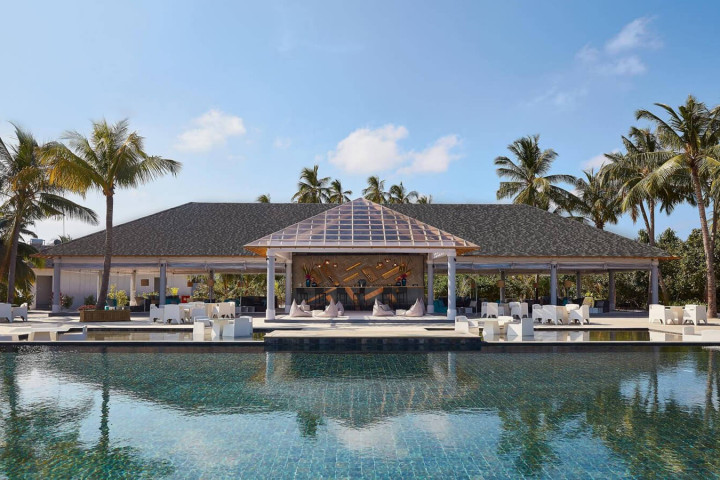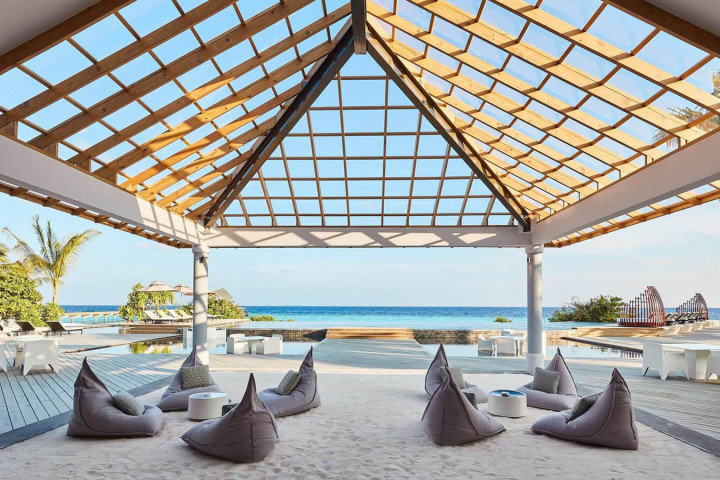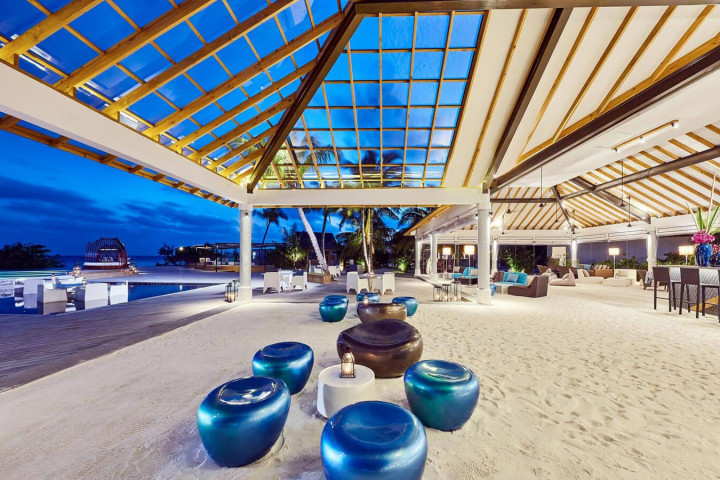 Thari Bar
Set on the beach, Thari Bar allows you to enjoy the idyllic beach views any way you want. When it comes to dining, there's the tables on the deck, or try getting your feet wet and dine at a table in the sunken wet lounge under the stars. We think you'll agree, it's paradise any way you choose.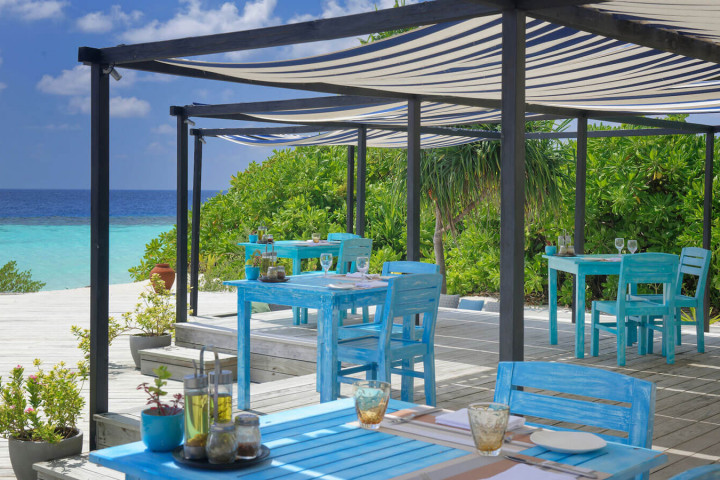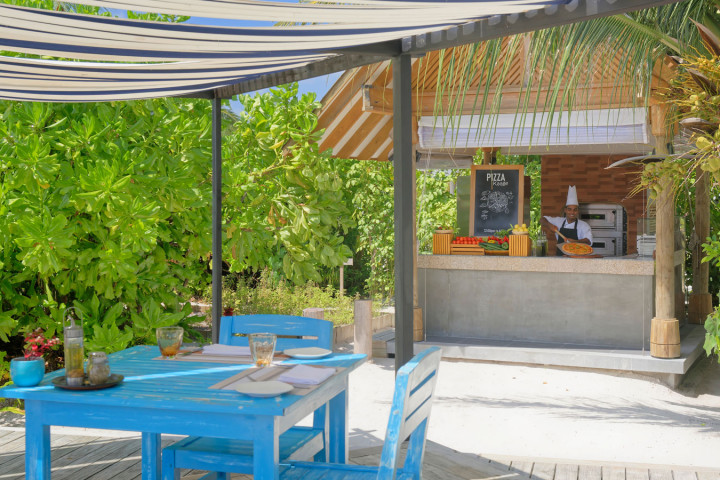 Pizza Kaage
Pick a table on our al-fresco patio under the shade, offering an incredible view of the beach, and enjoy the authentic cuisine of Italy, with our selection of family or duo size pizzas baked on site and served on wooden boards..

Activities & Facilities
Water Sports and Dive Centre
Amari Havodda Maldives offers a wide range of activities, for all different age groups. From jet ski excursions to water skiing, stand up paddle boarding, windsurfing and banana boat rides, you'll be able to enjoy the sun and fun in a more sportive way. Home to intricate coral formations and stunning reefs, our island is also ideal for snorkelling.
Dhoni excursions
Non-motorised water sports
Motorised water sports
Scuba Diving
Explore the Underwater World
Untouched, pristine and home to spectacular coral reef formations, scuba diving in the Gaafu Dhaalu Atoll near Amari Havodda Maldives is an underwater adventure to share and discover.
Known to deliver big fish encounters with sharks, tuna, barracuda and sailfish in the channels, the second largest atoll in the world is also features a number of stunning uninhabited islands, waiting to be uncovered.
Breeze Spa
Refresh. Rebalance. Repeat. Meander through the lush island pathways to discover a haven for the soul and body. Find inner bliss with our tranquil massage. Turn heads after a soothing hair and nail treatment. Now shoulders back, deep breathe in and out, and we'll take care of the rest.