Baros Maldives
When Baros first welcomed visitors to its shores the only form of travel between islands was by wooden dhoni sailboats, and communication with the rest of the world was by Morse code.
Book Now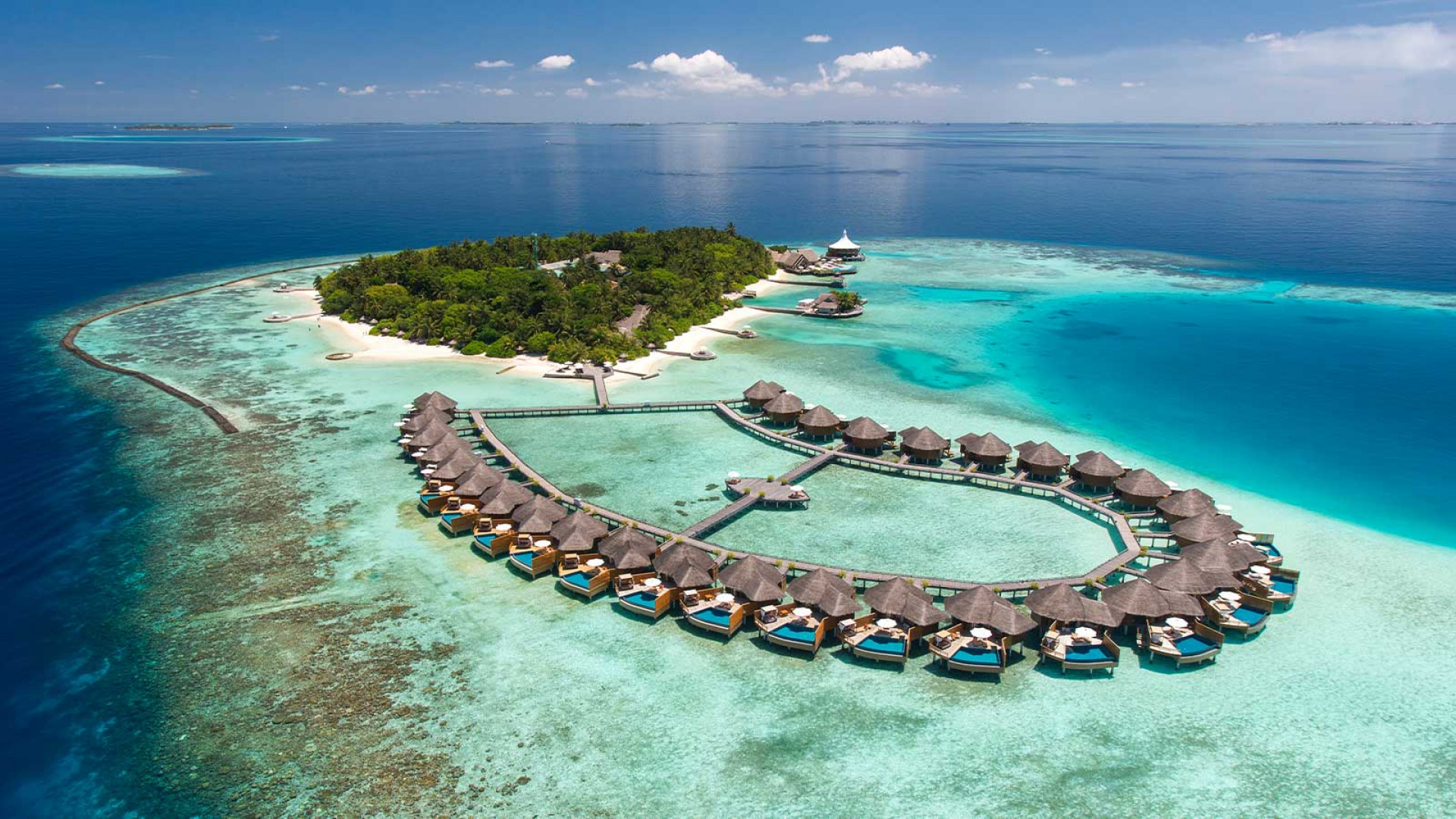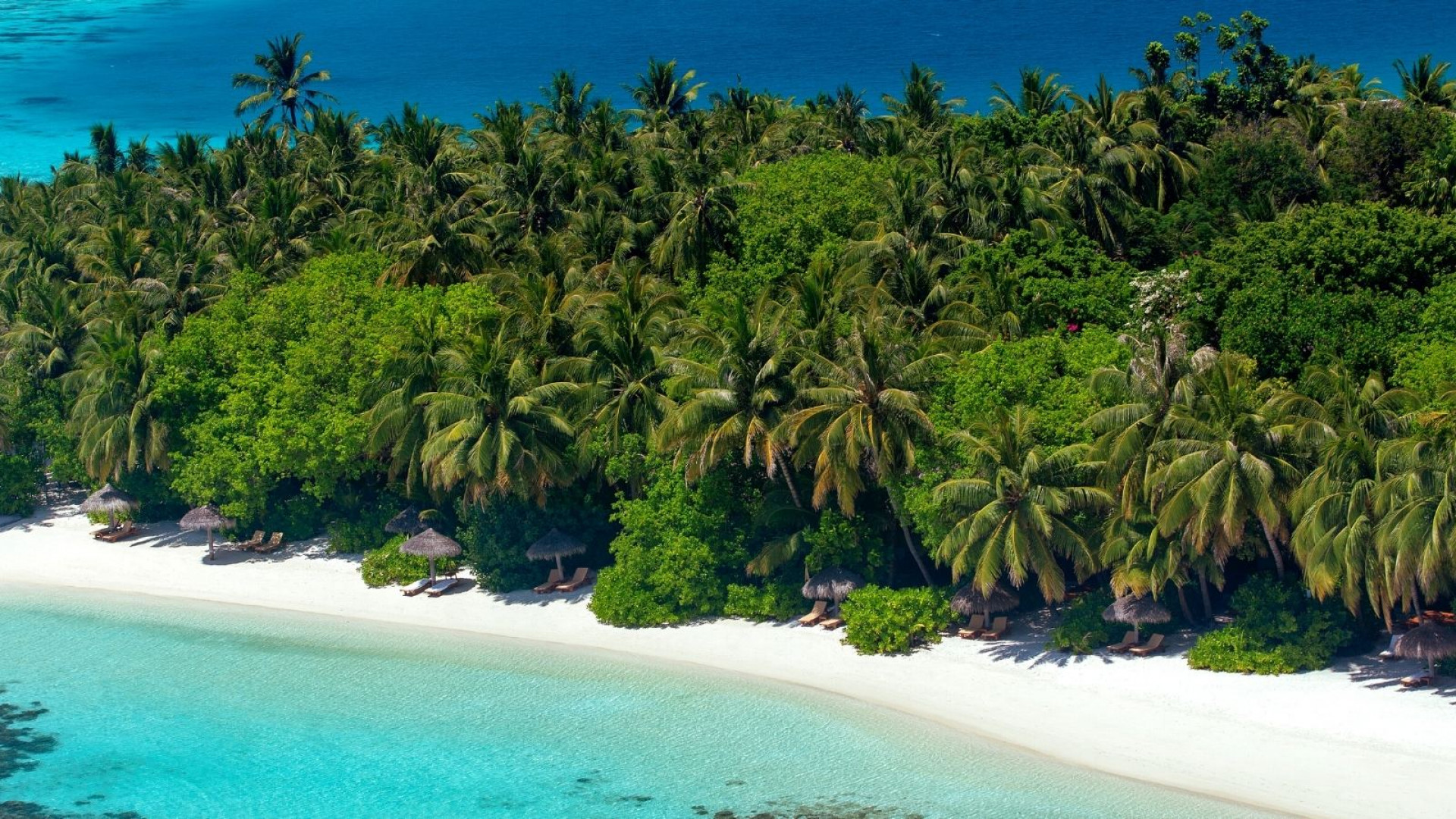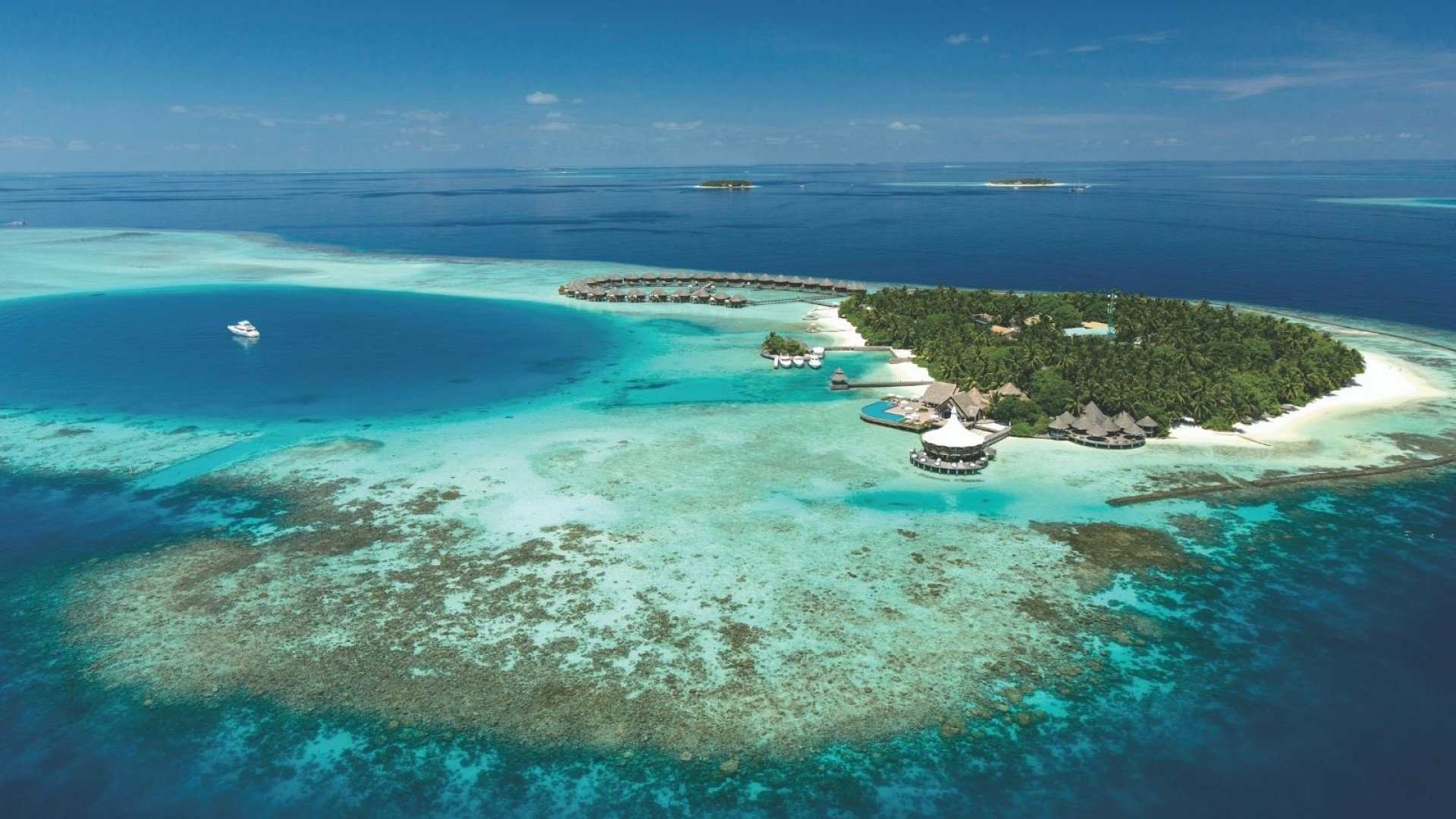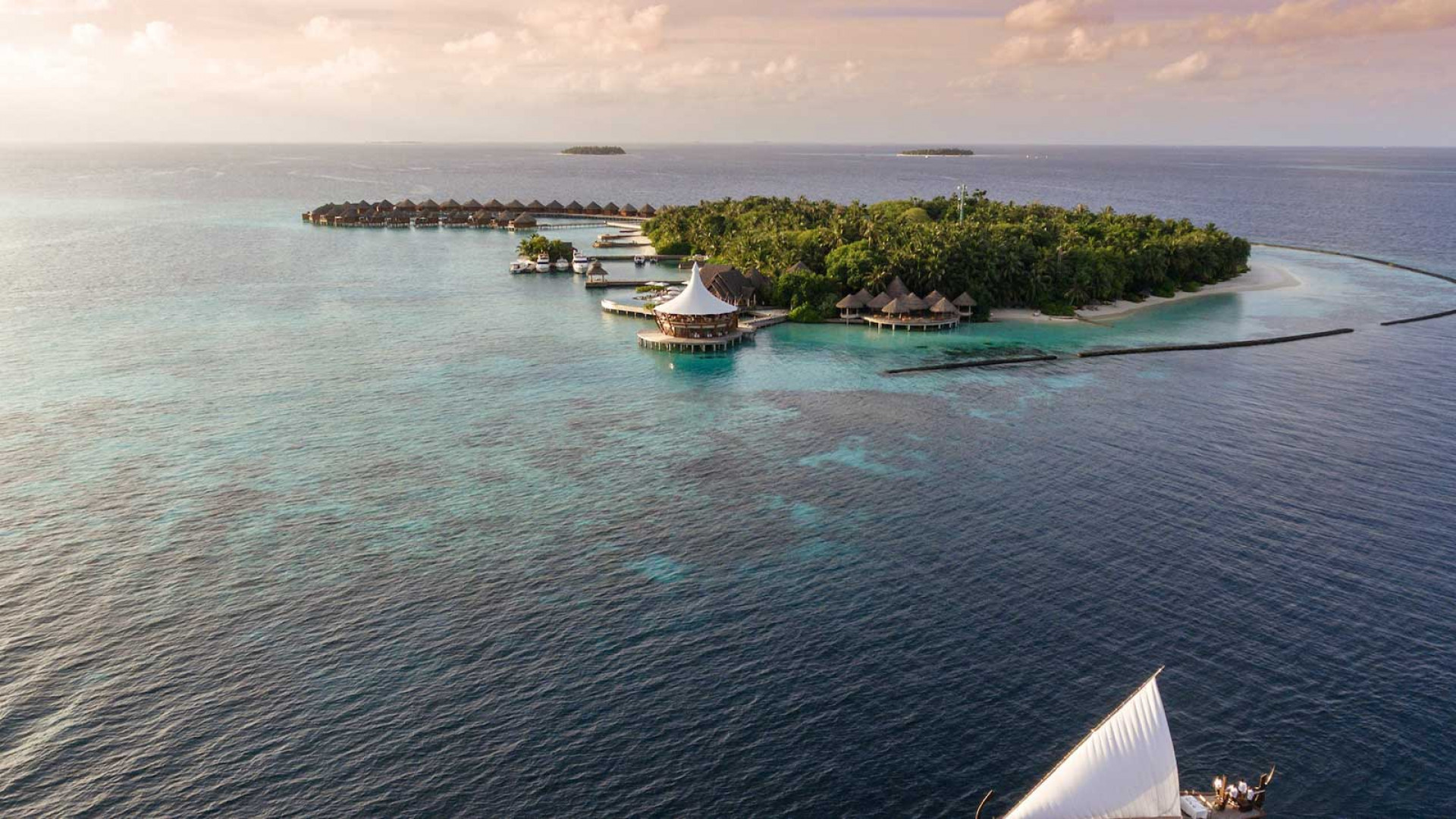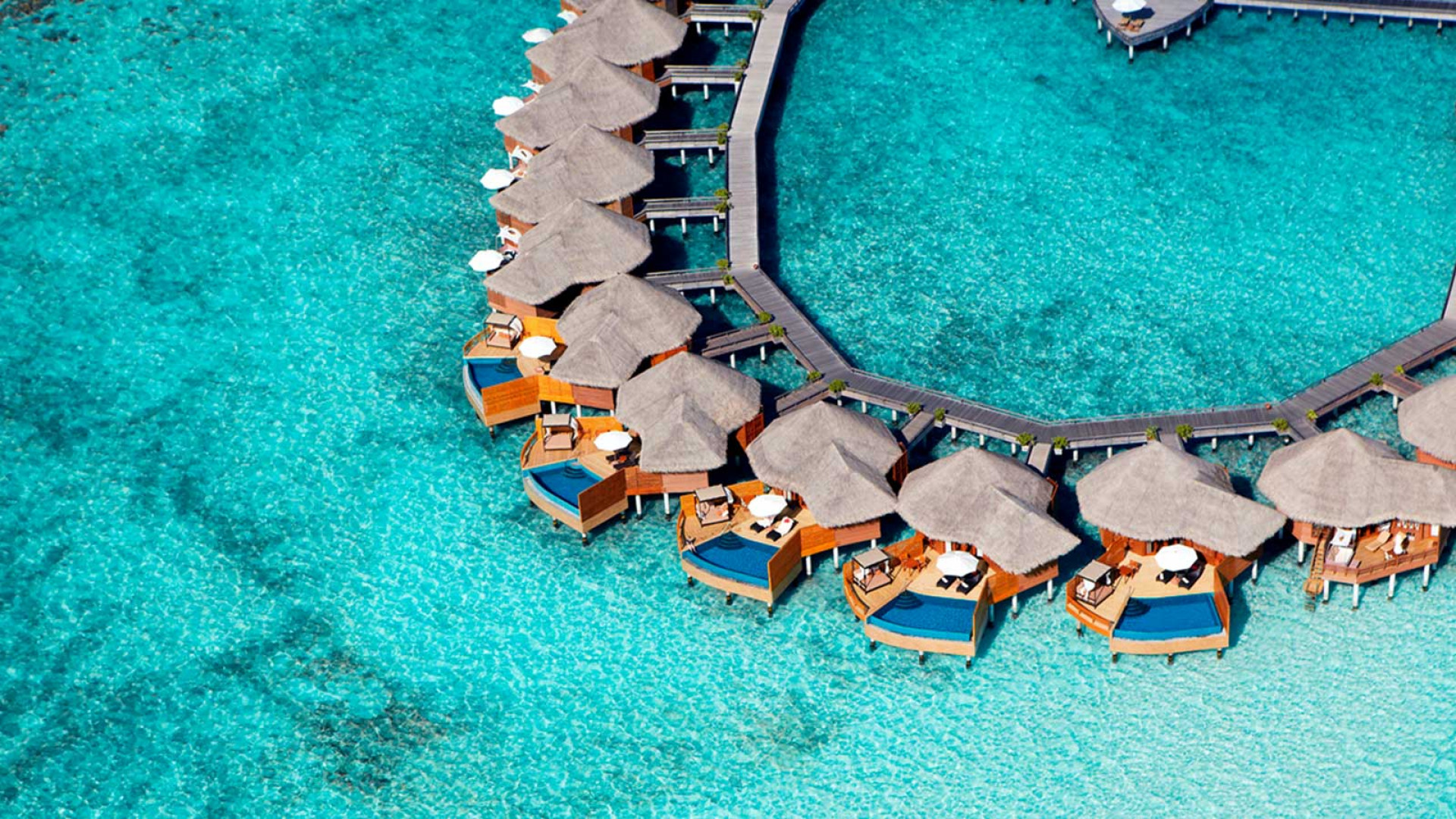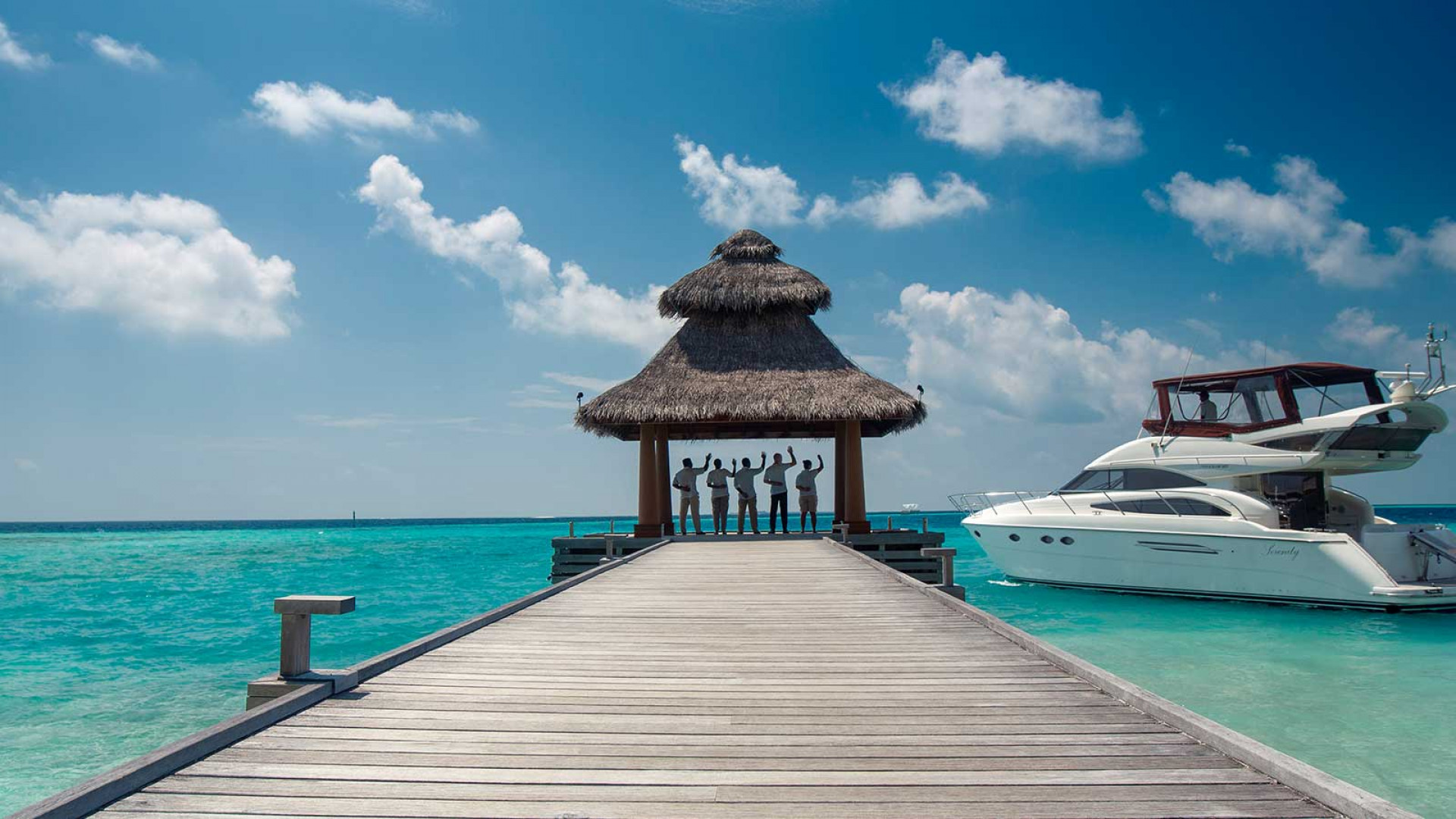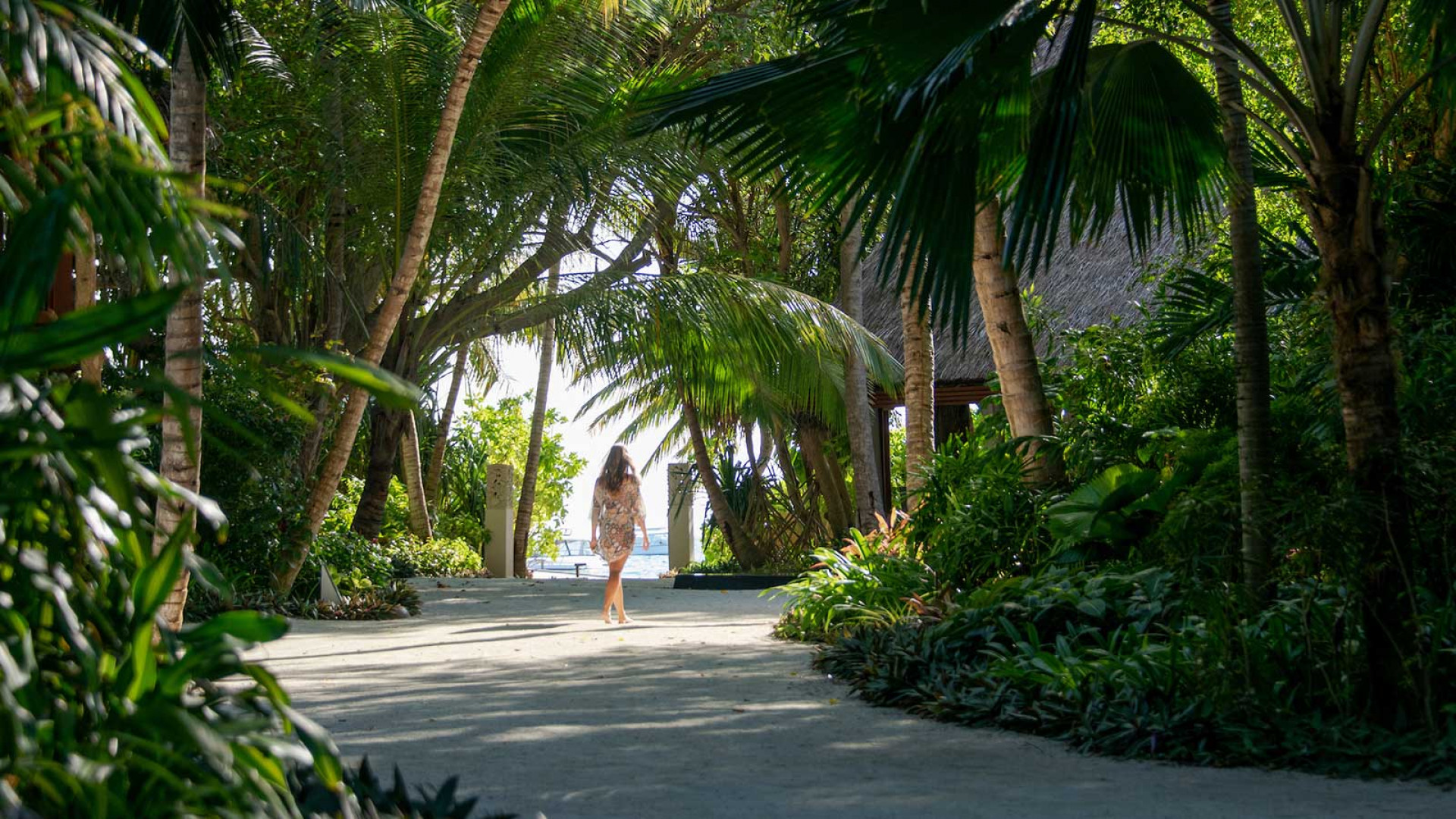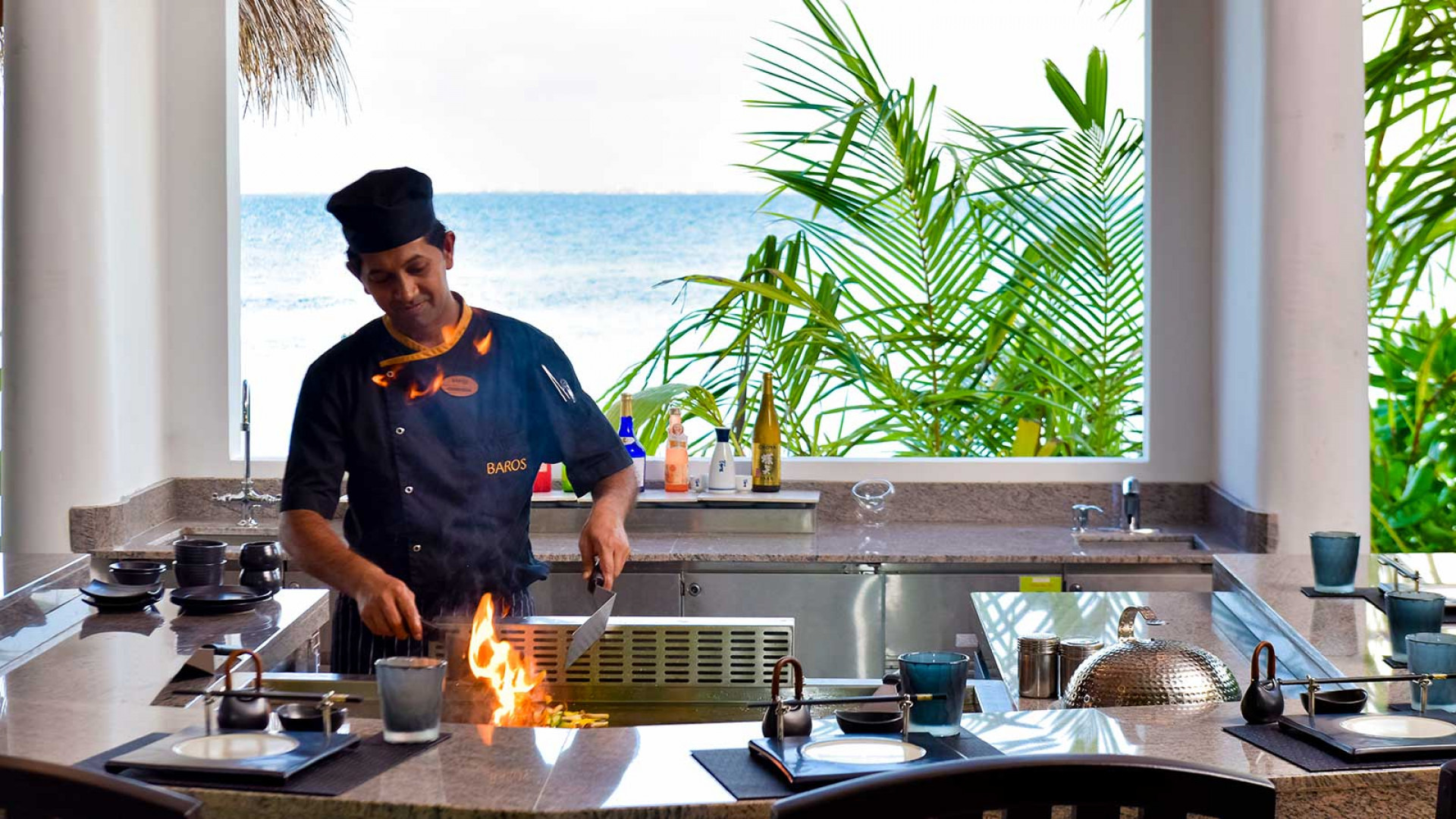 When Baros first welcomed visitors to its shores the only form of travel between islands was by wooden dhoni sailboats, and communication with the rest of the world was by Morse code. Baros set the standard for the discerning traveler and other Maldives luxury resorts continue to aspire to reach this. In just 25-minutes the resort speedboat will whisk you to the island where the uncompromising attention to detail and exceptional service has loyal and distinguished guests returning time and time again. The collection of 75 beach and over water villas are handcrafted from burnished timber and sandstone and many have private pools. With three restaurants preparing delicious cuisine and serving fine wines, and two bars where a chilled beer or a sunset cocktail can be enjoyed, the emphasis is on personal service and low-key luxury. Baros is dedicated to protecting and preserving its natural infrastructure, from the house reef which fringes the island to the natural jungle within, and the island remains a place of astonishing natural beauty and is as magical as ever as.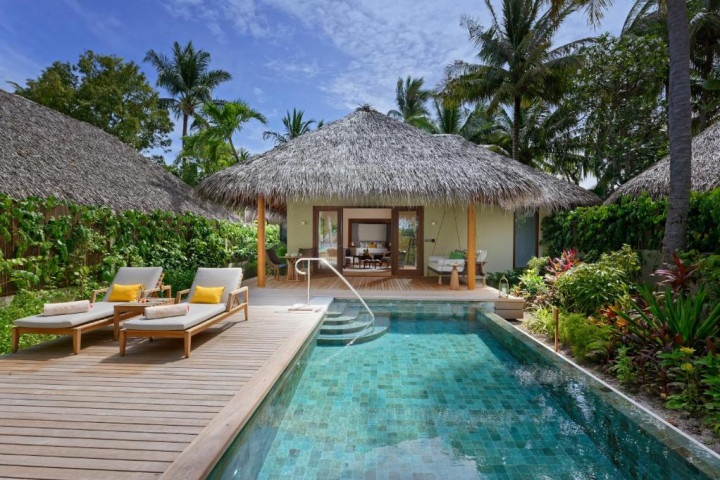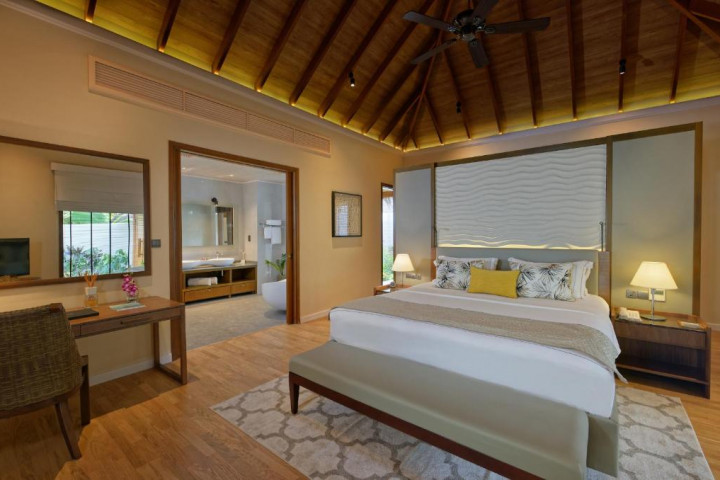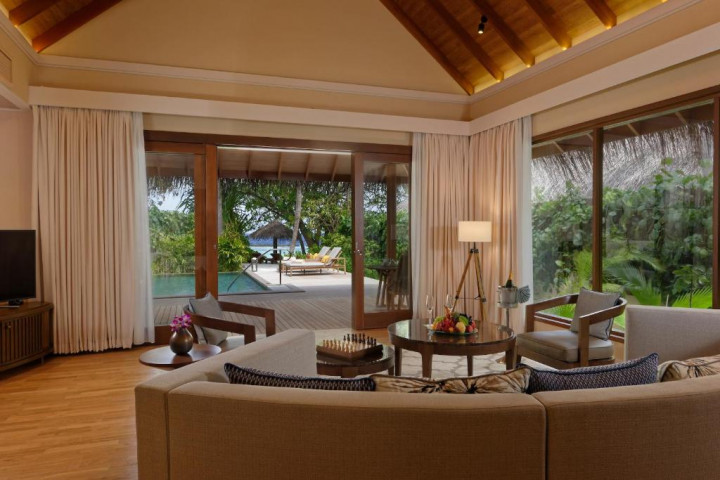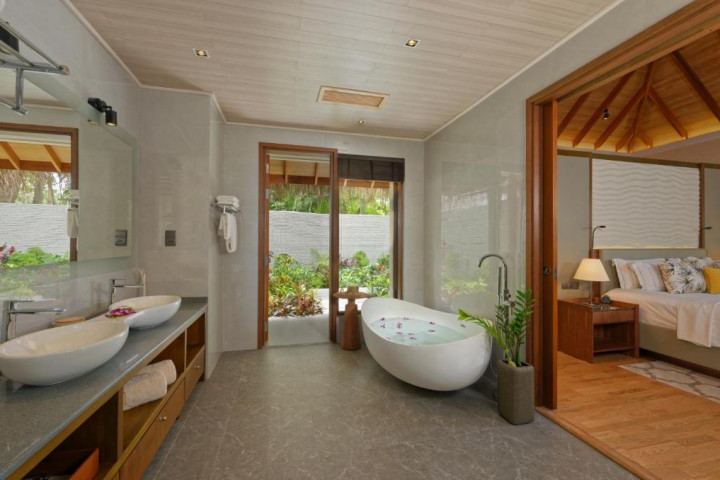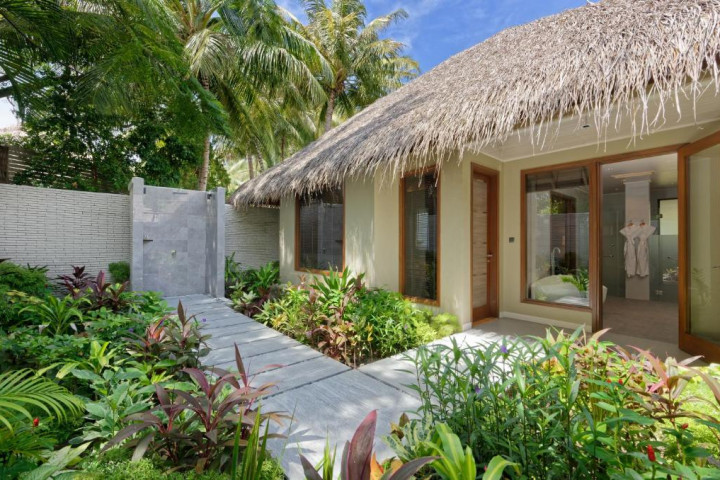 Baros Residence
The singular Baros Residence invites you into a secret world. You've got your own stretch of Baros beach out front, and a wide timber deck where you can relax in total privacy. The trees of our towering canopy lean over your patio, providing a shaded retreat.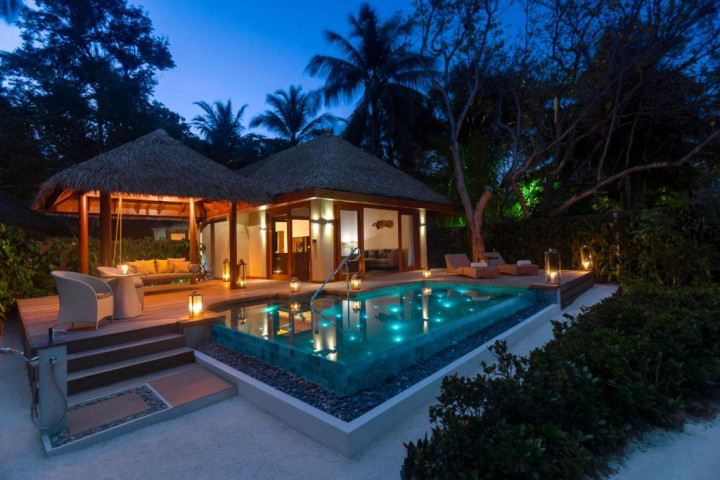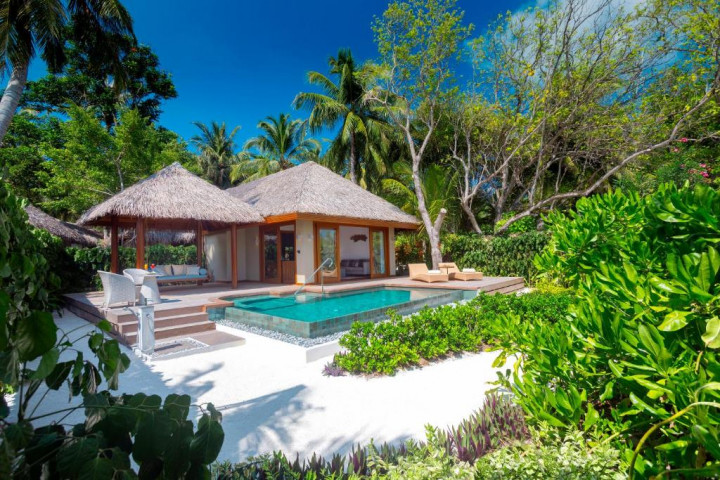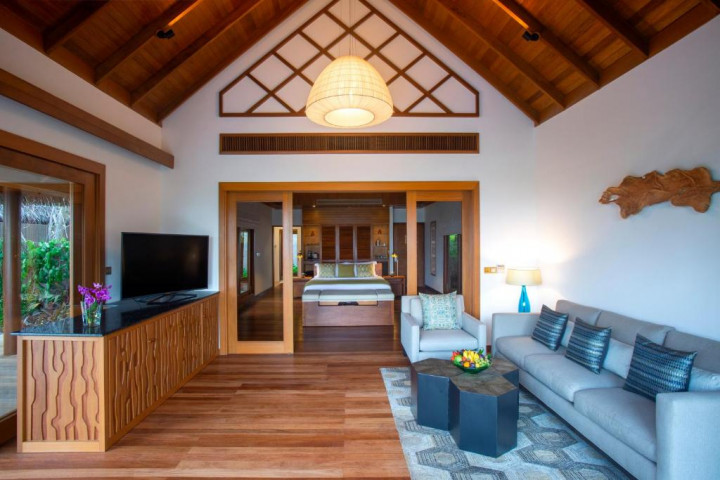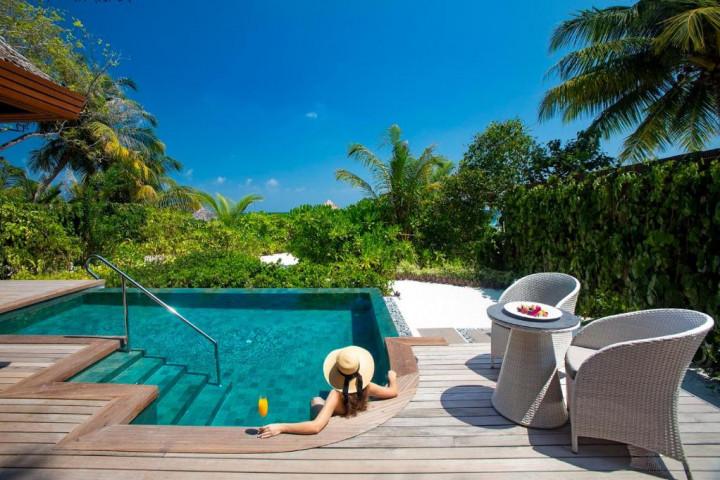 Baros Suites with Private Pool
These Suites are designed to provide a haven of seclusion, specially created to maintain the utmost privacy and tranquillity with classic design, for guests to enjoy the freedom of space as well as the inspiration of tropical tranquillity and a chance to relax in solitude.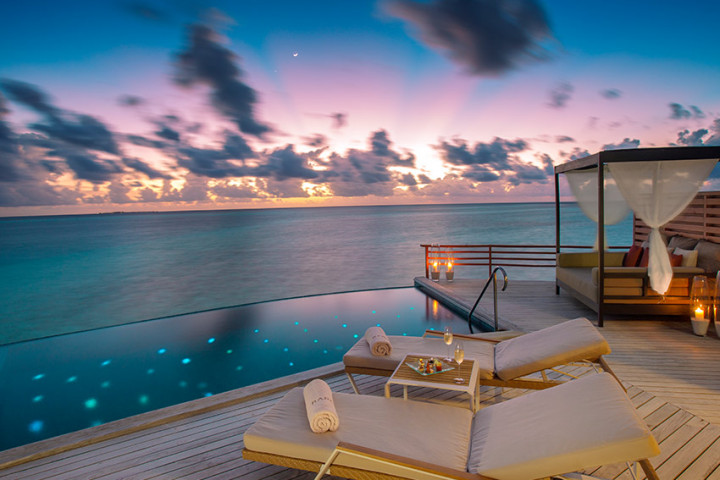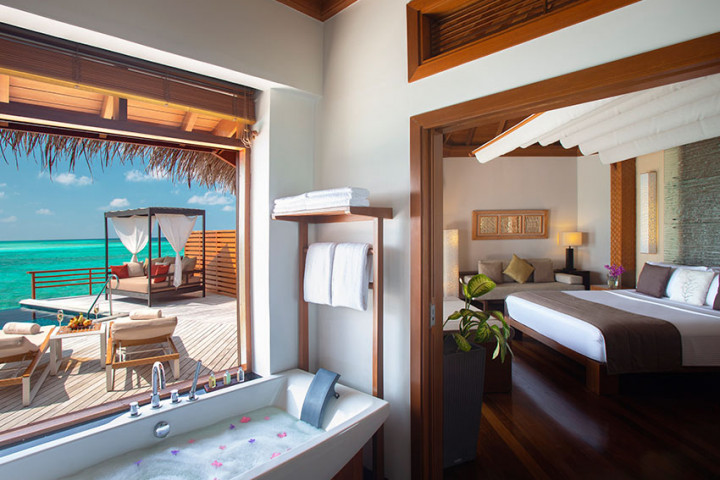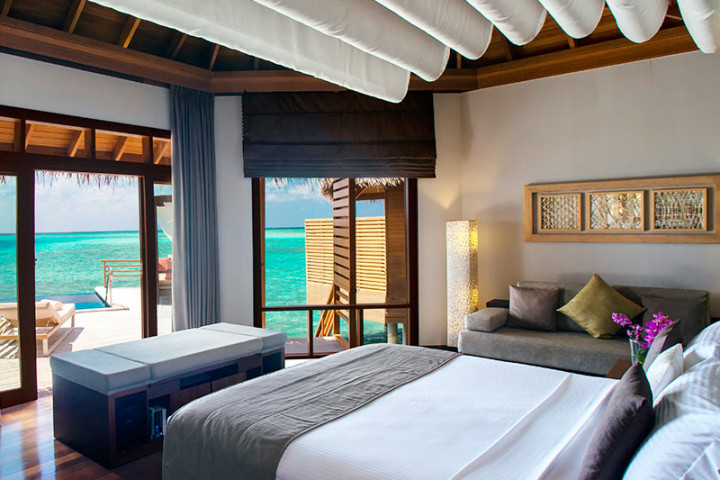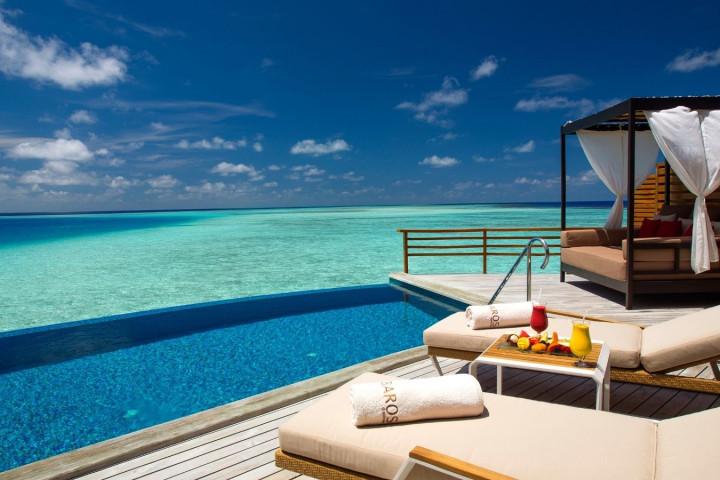 Water Pool Villas
The turquoise of your plunge pool blends with the blues of our lagoon. Behind the daybed on your sun-soaked veranda, a stairway descends to crystal-clear waters, the house reef ready and waiting for exploration.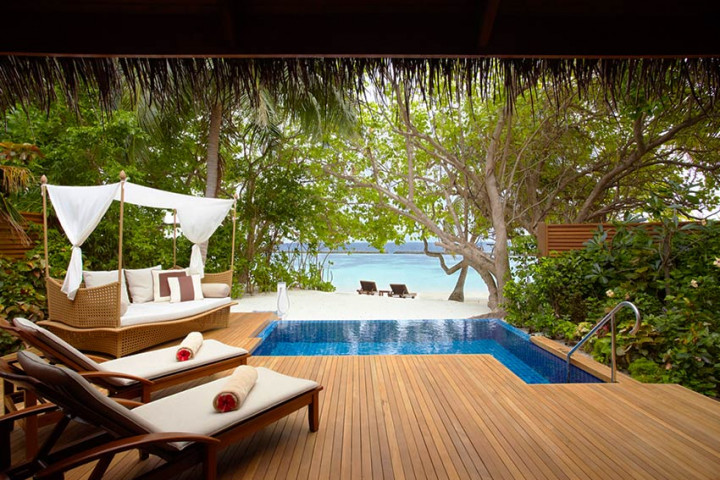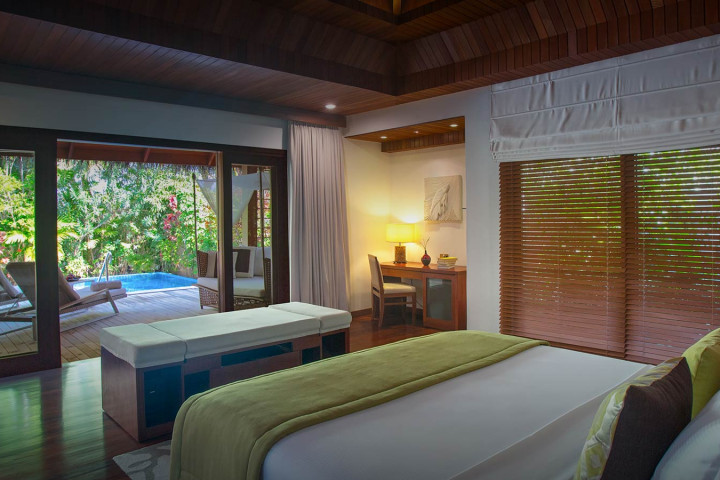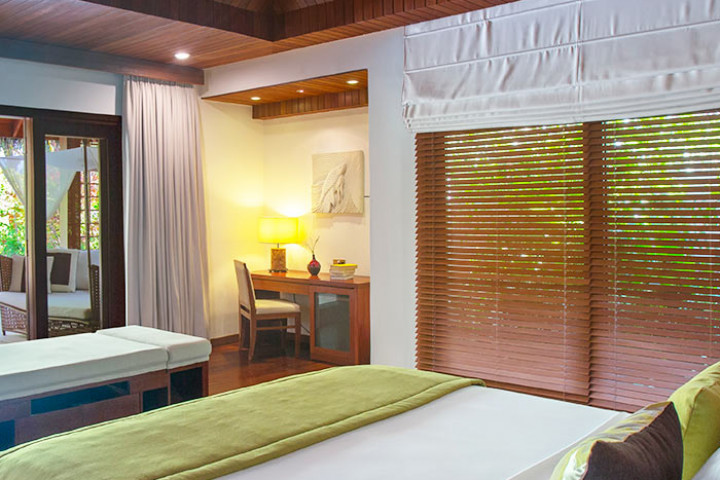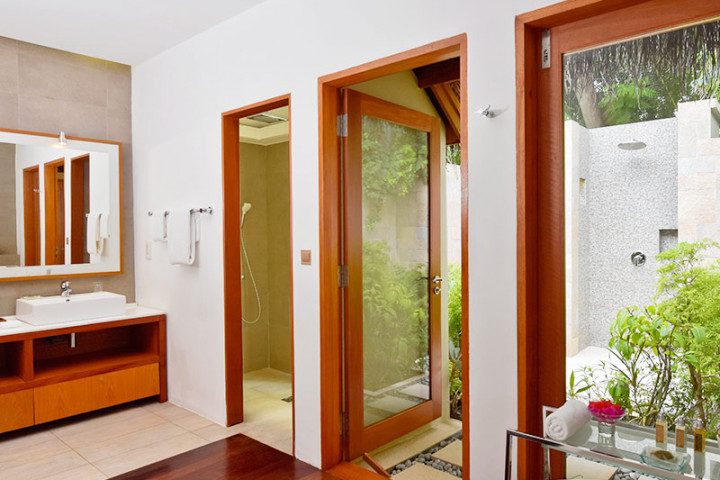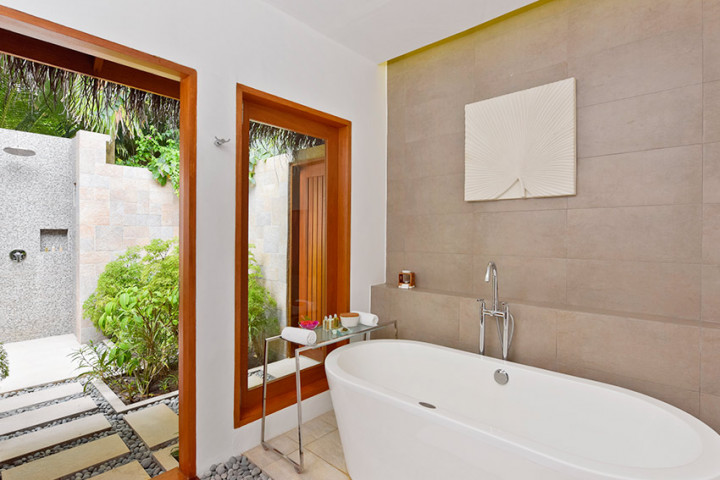 Baros Pool Villas
A private beach garden, a shaded pool beneath tropical trees – Baros Pool Villas provide peaceful repose within steps of the lagoon. On your deck you've got a canopied daybed and sun loungers, where days can be spent bathed in ocean views.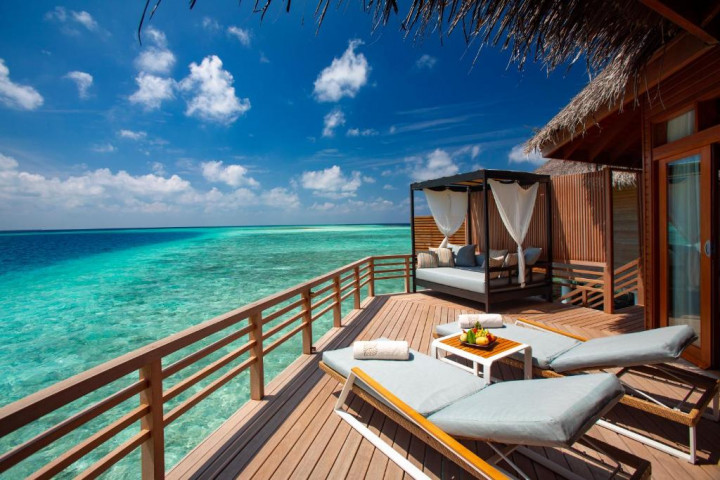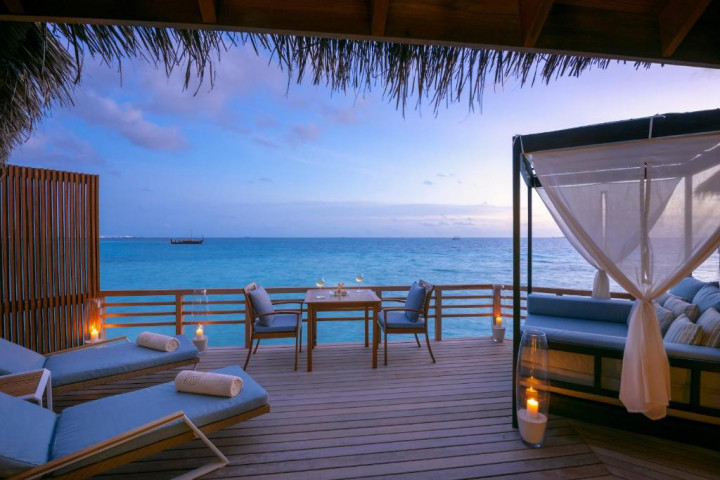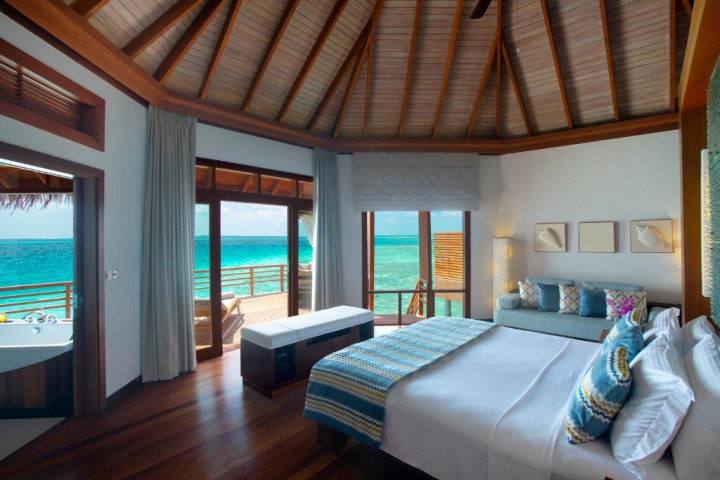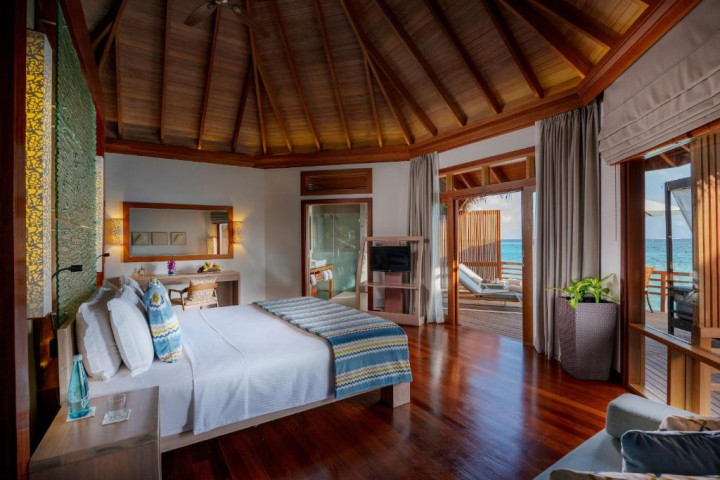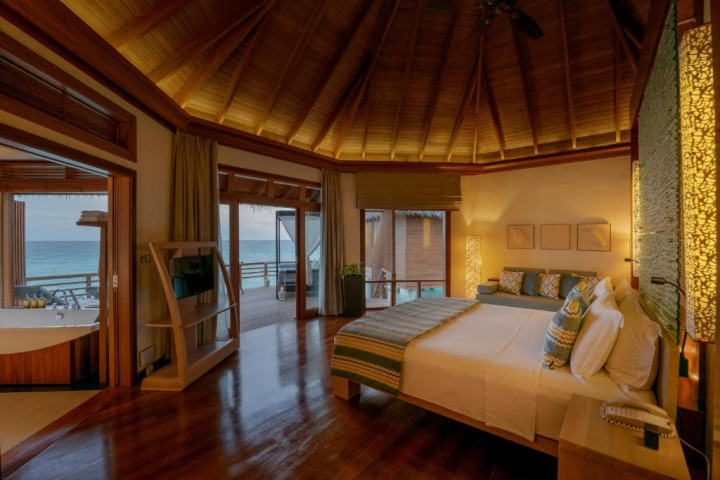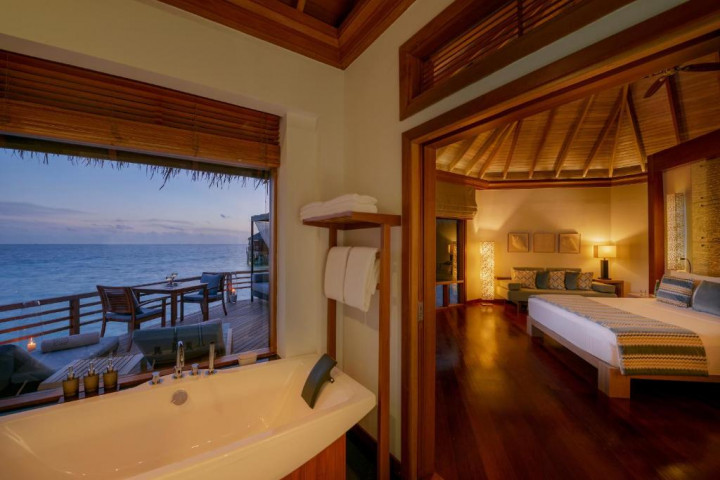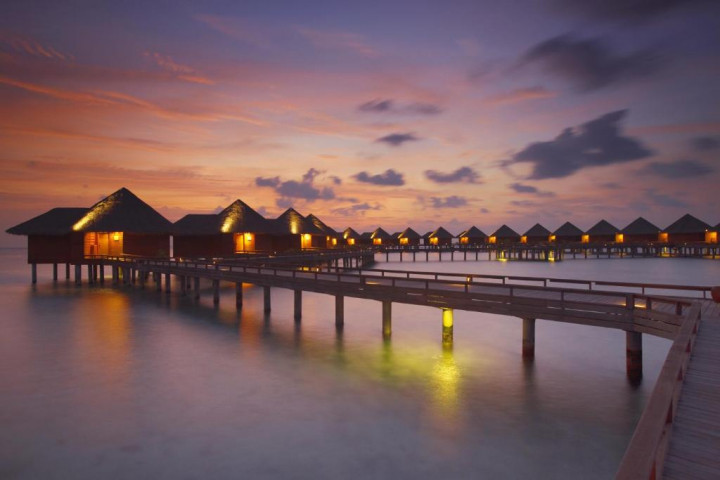 Water Villas
Our lagoon lies just beyond your canopied daybed, waiting for you to jump in and explore, while a wide timber deck lets you drink in endless ocean views. In the evenings, relax amid spectacular sunsets, and watch as the sky transforms into a light show of constellations.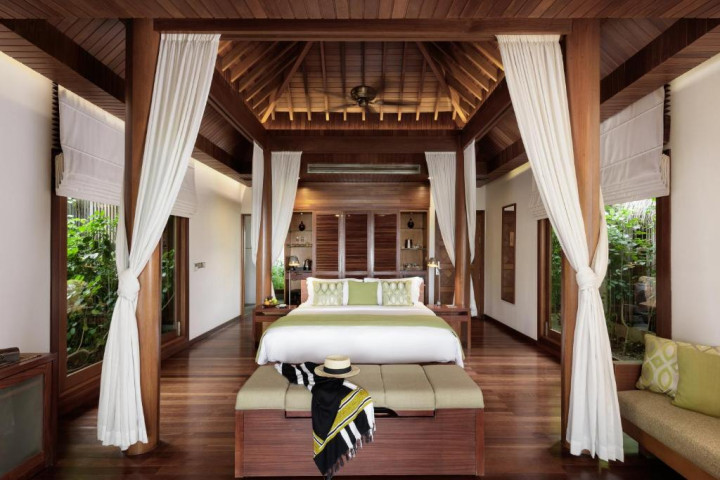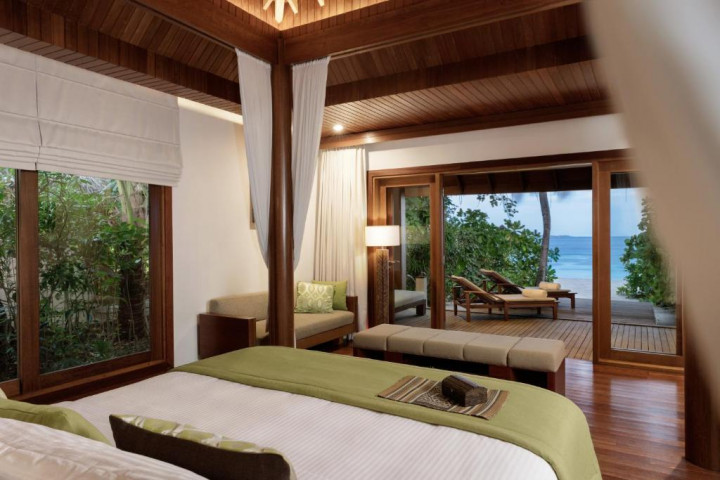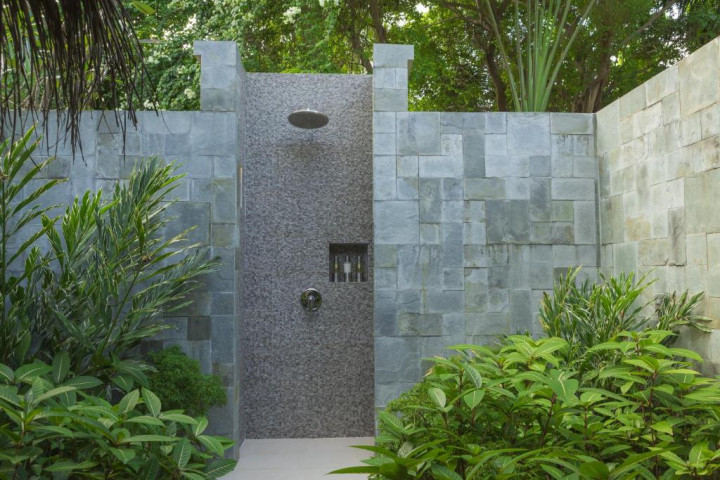 Baros Villas
Baros has some of the best beach villas in the Maldives, where you can enjoy ocean views from the cooling shade of your beachside deck.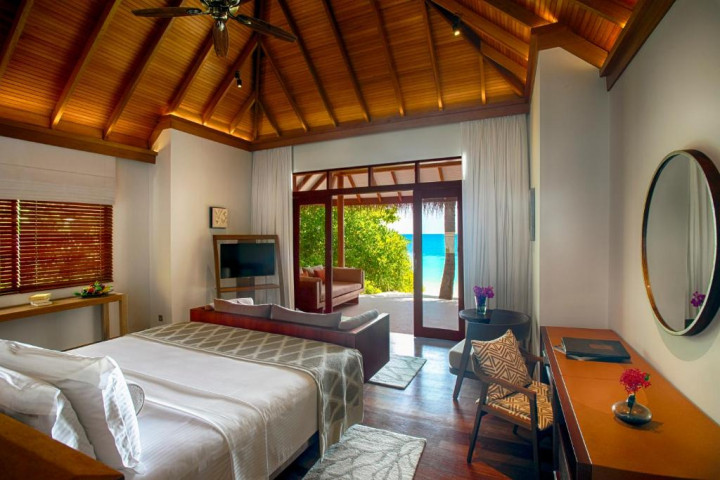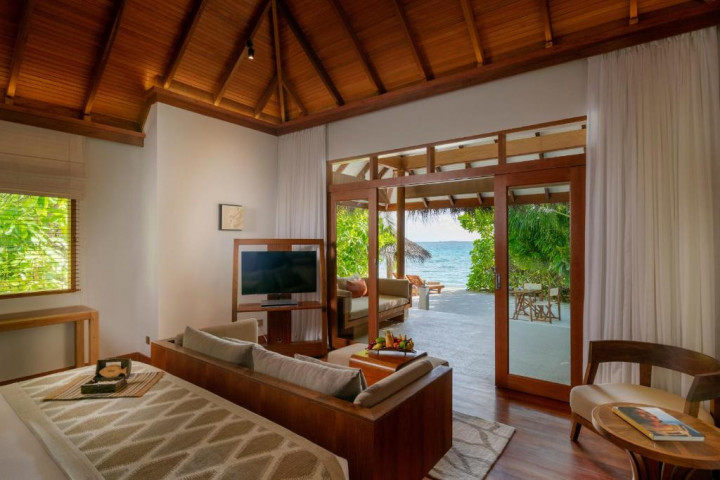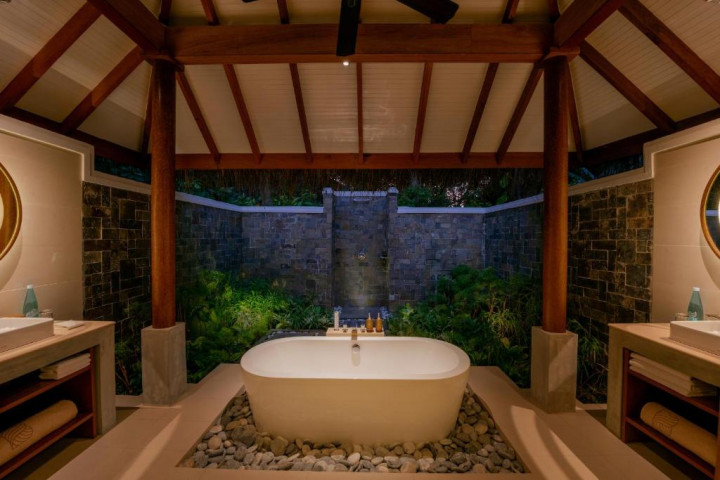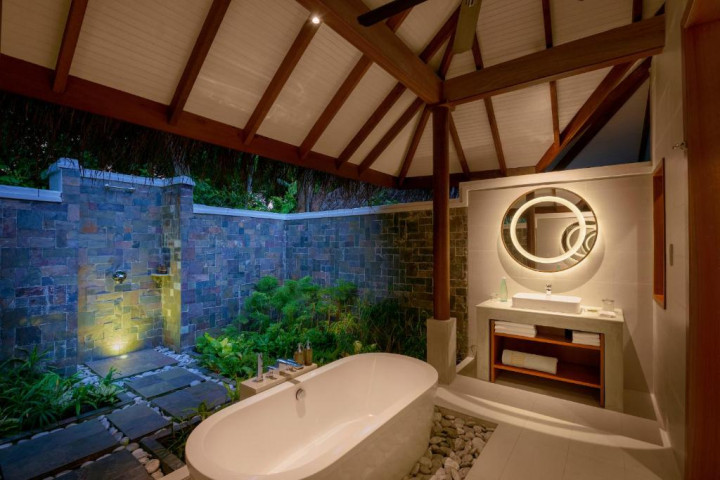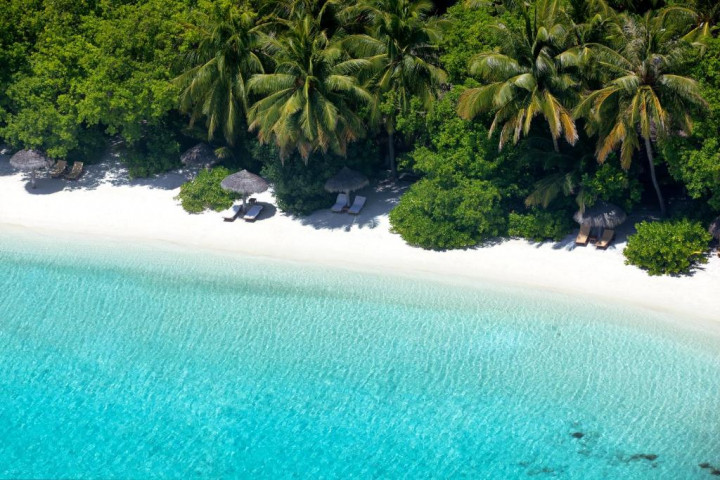 Deluxe Villa
Dotted along the shorefront, dappled in the shade, Deluxe Villas shelter you beneath the natural jungle canopy that defines Baros. Enjoy lazy days on your beachfront deck, or wade into the lagoon and explore our teeming house reef.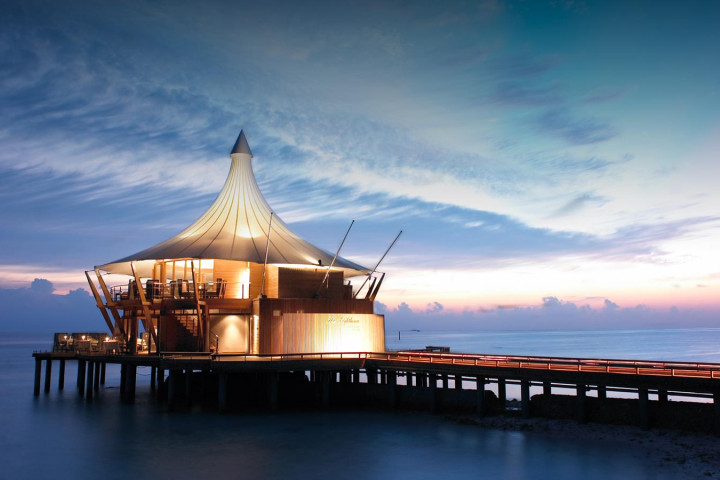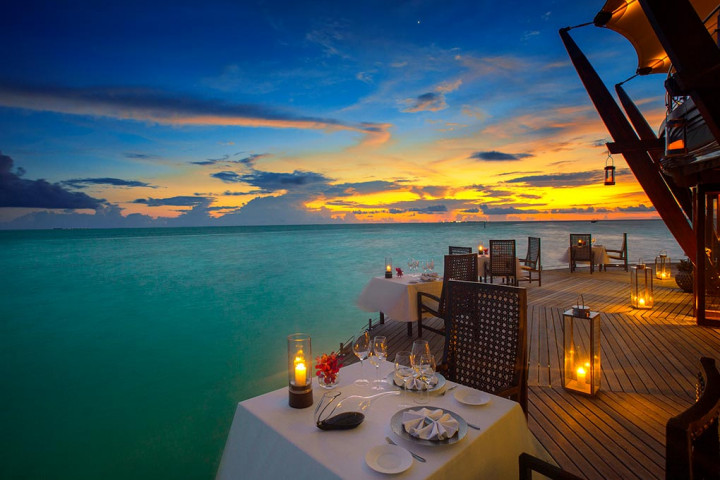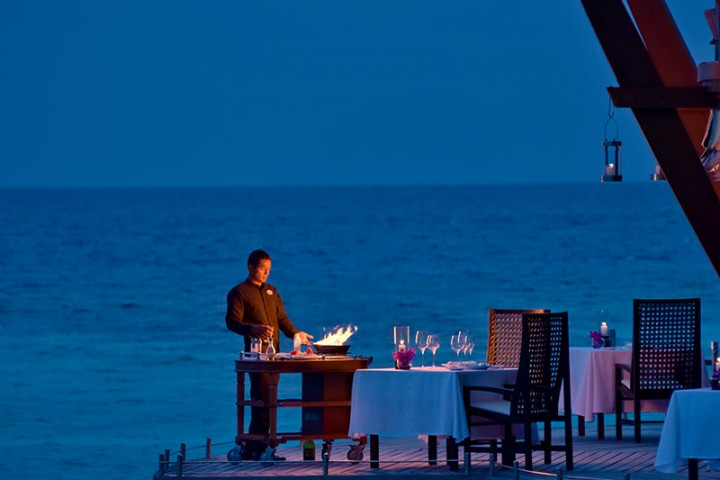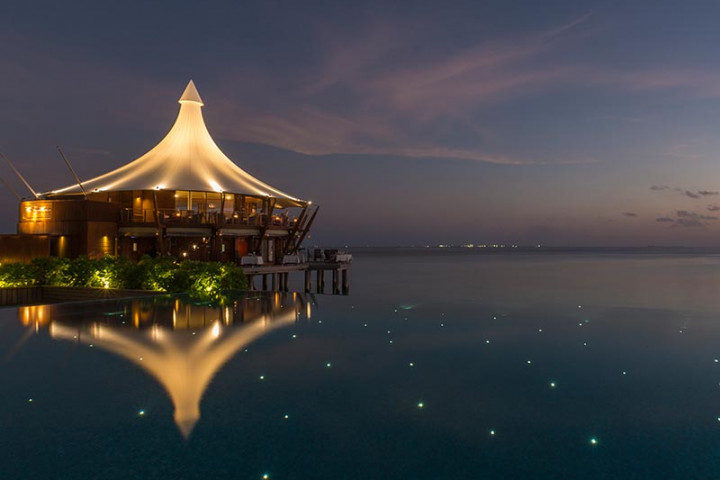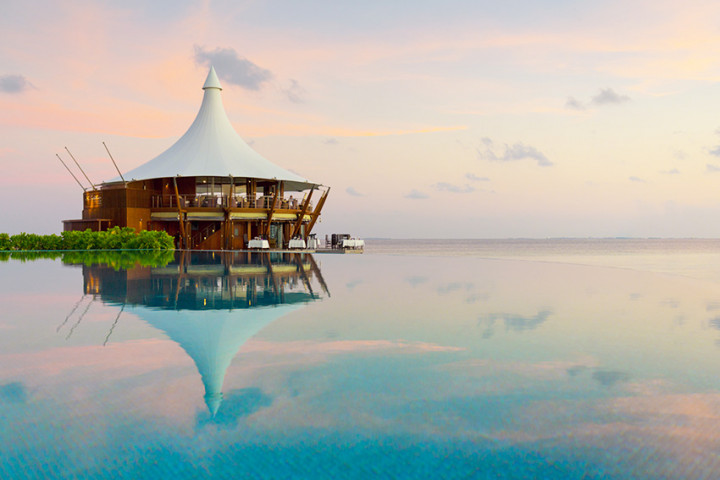 The Lighthouse Restaurant
An icon in the Maldives, The Lighthouse Restaurant rises over the lagoon, its towering white sail a beacon on the seas. Intimate and magical, The Lighthouse at Baros has become a legendary name in the Maldives. You'll return again and again, both for the delectable cuisine and the breathtaking views over the Baros seas.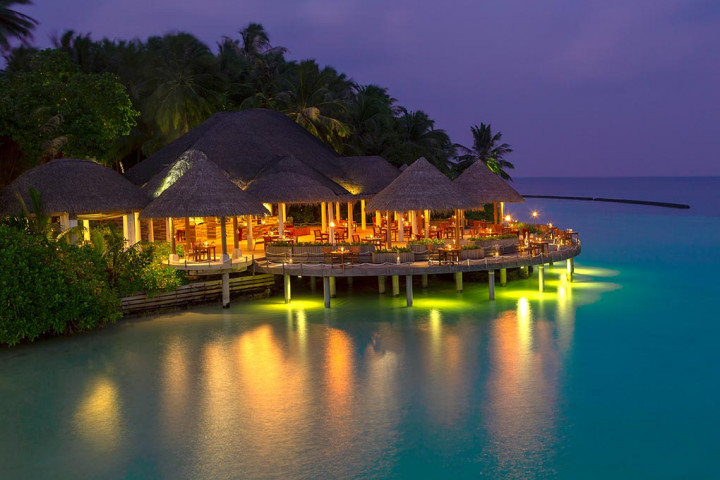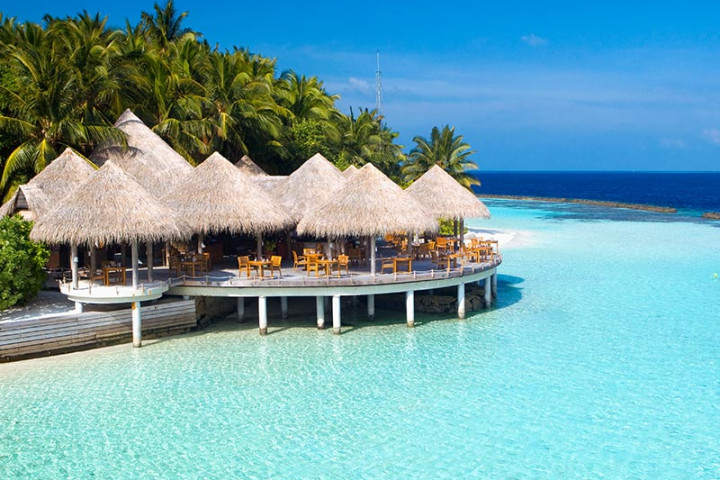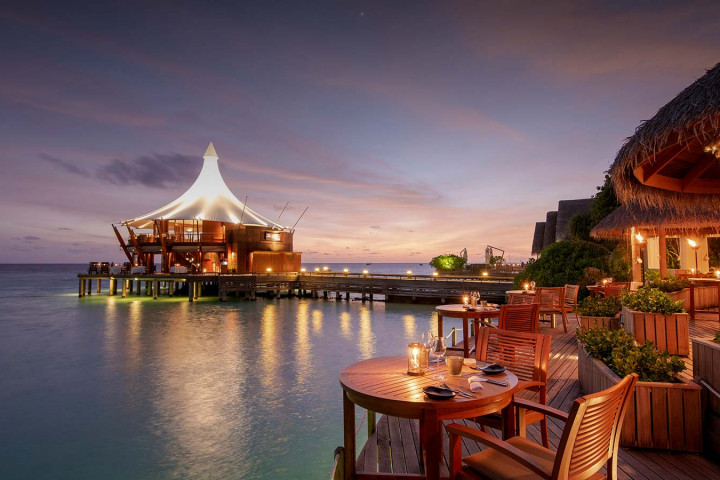 Cayenne Grill
Perched over the lagoon, Cayenne Grill dazzles with stirring ocean views, echoing the stunning aesthetics of nature. An open sided thatch pavilion with teak decking brings a warm touch to the modern alfresco grill house dining experience.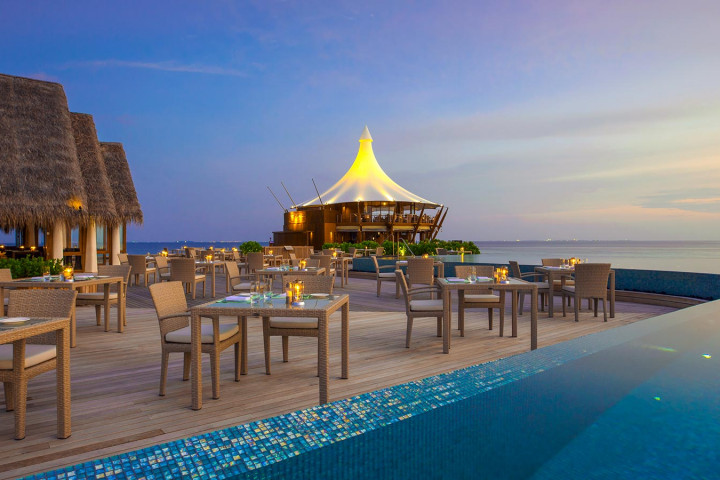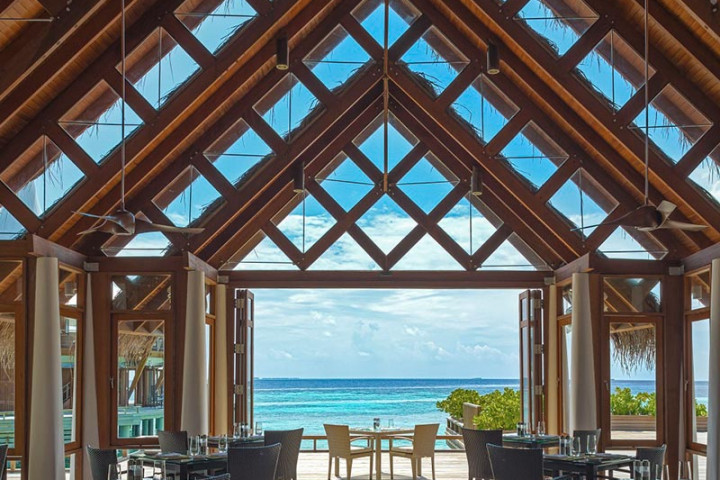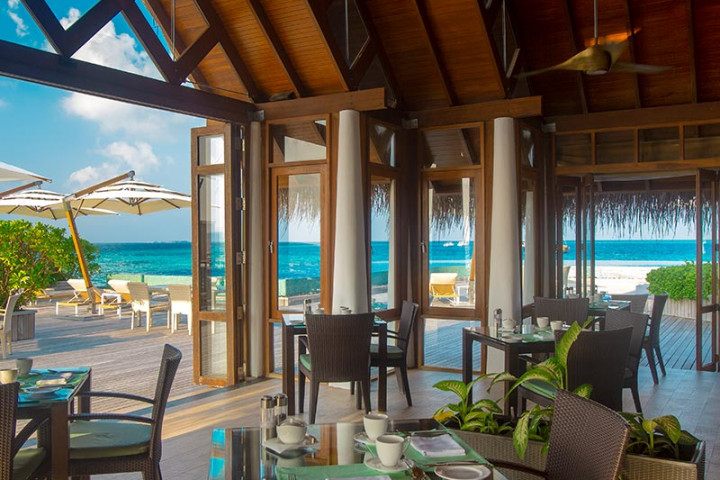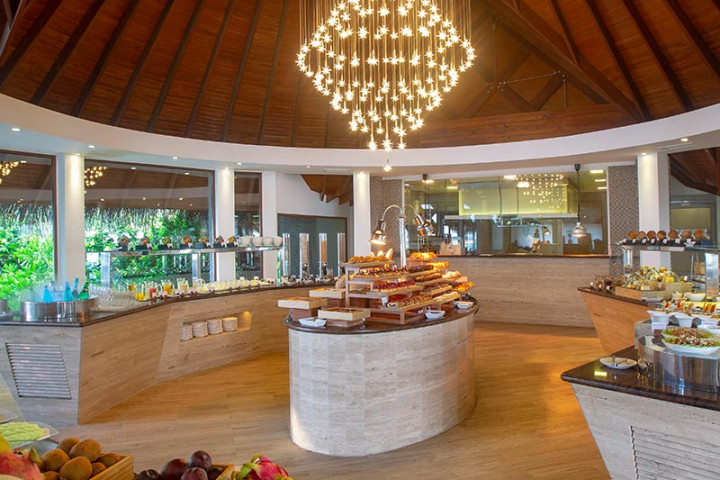 Lime Restaurant
Another day begins under the brilliant Baros sky, as Lime Restaurant starts you off deliciously with an indulgent buffet breakfast. Sit inside in Lime's cool interior or take your place outside on the deck for views across the lagoon.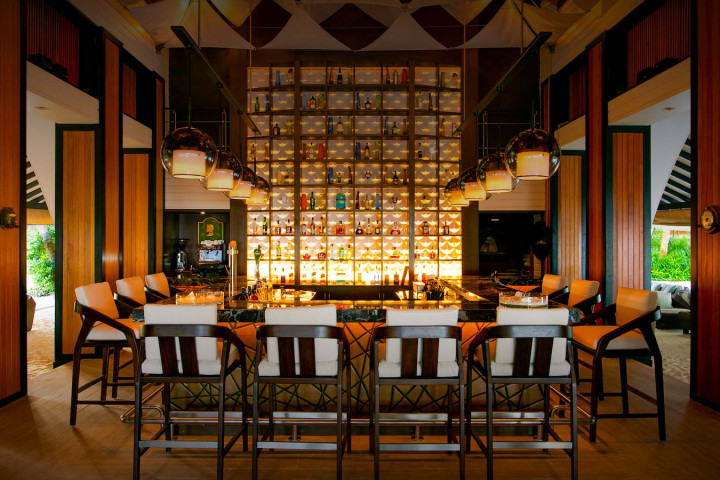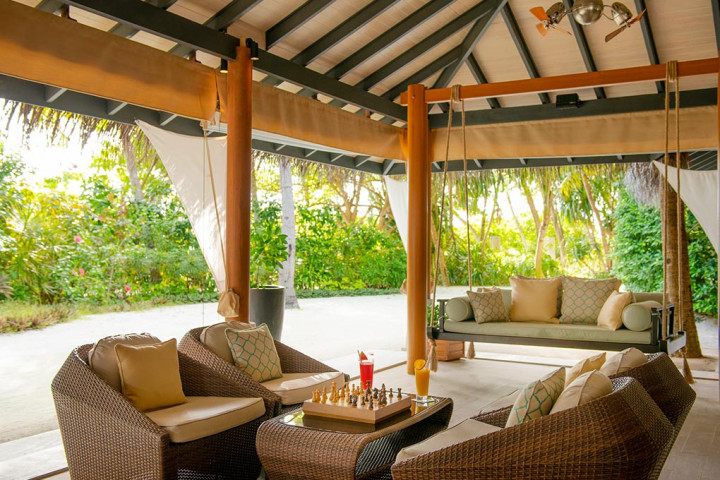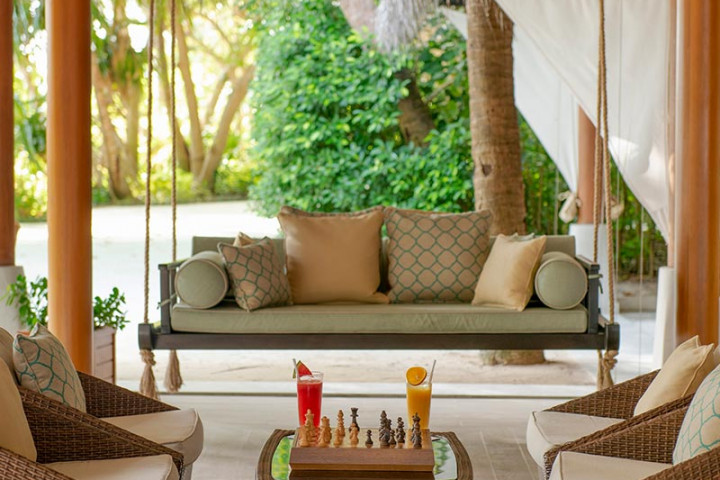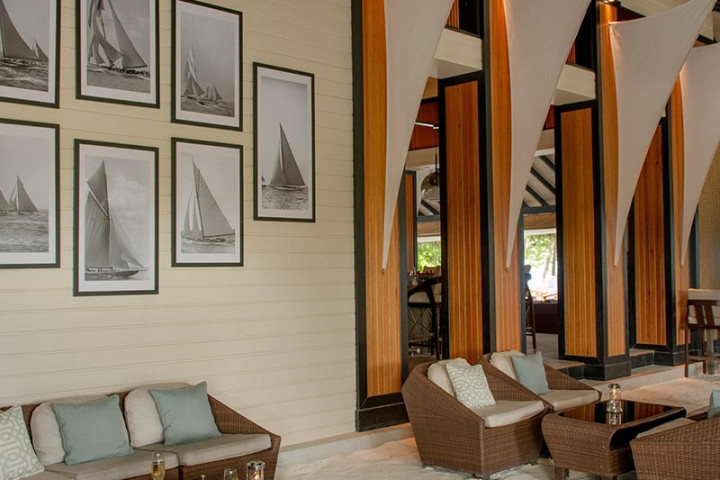 Sails Bar
Amble along a sandy trail to Sails Bar for drinks or snacks in an intimate and peaceful place. Sway in a hammock as the lagoon sparkles beyond the trees, or relax in a lounger as smooth music melts into the starlit sky.

Activities & Facilities
BAROS EXCURSIONS
Salt spray flicks across the hull. Your boat cuts through a sea of Baros blue. You set out on another day of adventure, exploring above and below the surface of the sea.
Baros is unique for a number of reasons. You've got a world of beauty right at your doorstep, with the house reef shimmering just offshore. You can paddle out and snorkel around our house reef, you can hop on a boat and explore the rich culture of Malé, the capital island, or take in another stunning Baros sunset from the deck of your private dhoni.
Our Guest Experiences Team is here to arrange the ideal island adventure for you, whether you join a group excursion or opt for a private experience.
SET SAIL ON NOOMA
Sail billowing in the breeze, wooden prow pointed towards the horizon – Nooma, our Maldivian dhoni, gets you out on the water in the traditional way. Reef snorkelling adventures, sunset sailing or romantic dinner cruises for two, our little Nooma is the perfect vessel for an authentic local experience. She features a sundeck, a private saloon lounge and an air-conditioned double bedroom – everything at your fingertips for a jaunt across the waves.
SEE NOOMA EXCURSIONS
EXPERIENCE BAROS SERENITY
Experience freedom on the high seas aboard our luxury yacht, Serenity. Charter this 16m Princess Motor Yacht for majestic cruises in the Atoll. Serenity has a private saloon, a cabin for two and a friendly and helpful crew ­– just right for daylong adventures, and as plush as you please for those romantic sunset trips.
BAROS DIVING
Baros is a dream destination for lovers of the deep. With a breathtakingly beautiful house reef just metres from our shores and dozens of world-class dive sites within easy reach, there are myriad ways to experience the mesmerising marine life of the Maldives.
SEE DIVE TYPES
BAROS MARINE CENTRE
From snorkelling excursions to sponsoring your own coral frames - our Marine Center is a hub of all things oceanic, with a Marine Biologist on-site available with expert advice. As well as diving, other exciting aquatic experiences can be arranged:
Water skiing
Transparent canoeing
Wakeboarding
Fun-tube riding
Windsurfing
Catamaran sailing
SEE WATERSPORTS
SERENITY SPA
Serenity Spa features:
Four private spa suites for couple treatments
Two changing rooms, toilet and steam bath in every private suite
Relaxation area outside every private suite – rainfall shower, bathtub in a tropical garden
Manicure and pedicure suite
Spa Boutique
Reception and lounge
Relaxation sala
Air-conditioned Yoga Pavilion
Thai sala
SEE SPA BROCHURE